Noble In Mind: Richard E. Grant
Dextrous of intellect, sharp of tongue and elegant of dress, the multifaceted actor Richard E. Grant is a master of his craft; a thinking person's thespian whose wisdom and erudition shine through in everything he does.
The actor Richard E Grant,
who plays the villain in new Wolverine film
Logan
opposite our January cover star Sir Patrick Stewart
, is a mischievous sensualist under a gracious mane, skin tanned with health and sea-blue eyes lit with the otherness of an English childhood abroad. Born Richard Grant Esterhuysen in Swaziland, he was brought up in a mountaintop house that overlooked the Valley of Heaven, Marxist Mozambique to one side, apartheid South Africa to the other.
Soon after he arrived in London with his commonwealth manners so immaculate, the director of
Brideshead Revisited
told him he spoke like someone from the fifties. From an early age, he prioritised good taste. According to the Evening Standard, when he worked as a waiter in Covent Garden and received a bonus "for not stealing or being drunk at work", he spent the money on Penhaligon's Blenheim Bouquet.
His first lead performance in
Withnail and I
, aged 30, would become the greatest rake in British cinema history. Having cut his teeth in
Tartuffe
opposite Leonard Rossiter, he modestly claims he only got the part because Daniel Day-Lewis turned it down; thank God he did. Withnail is an outrageous, grotesquely boozy, witty, erudite, duplicitous, irreverent, bon viveur thesp high on the drama of the everyday, lighter fluid and Camberwell carrots. Everyone has their favourite line ("We want the finest wines available to humanity!"; "Officer, we've only had a few ales"; "Grab its ring"), but the devastating end, when lonely Withnail delivers Hamlet's "what a piece of work is man" soliloquy to a pack of wolves in the rain, remains Grant's finest hour, tragedy layered upon comedy upon tragedy.
Unlike struggling actor Withnail, Grant himself became an auteur's delight and an impish presence on any rung of the hierarchy, as waspish as a fashion designer in
Pret-a-Porter
as he is a butler in
Gosford Park
or a wannabe writer in
The Player
(ensemble master Robert Altman, who directed all three, clearly admired him). Grant told The Independent that, when he finally worked with Daniel Day-Lewis on Martin Scorsese's
The Age of Innocence
, he prostrated himself in front of him in his trailer and said: "Thank you, Daniel". Day-Lewis' regal reply: "Arise, my boy".
Grant has shone in classy period pieces (
Bram Stoker's
Dracula
, Jane Campion's
Portrait of a Lady
, TV series
The Scarlet Pimpernel
, Stephen Fry's Evelyn Waugh adaptation
Bright Young Things
), but also as Franz Kafka in Peter Capaldi's Oscar-winning short film, frothy villains (
Spice World
) and, his most underrated performance, a widower in romantic comedy drama
Jack and Sarah
, opposite Sir Ian McKellen as a tramp.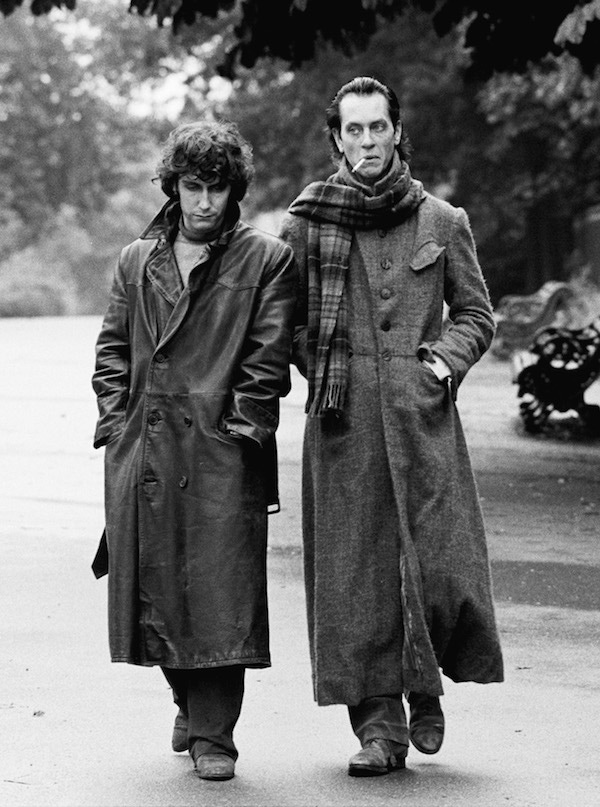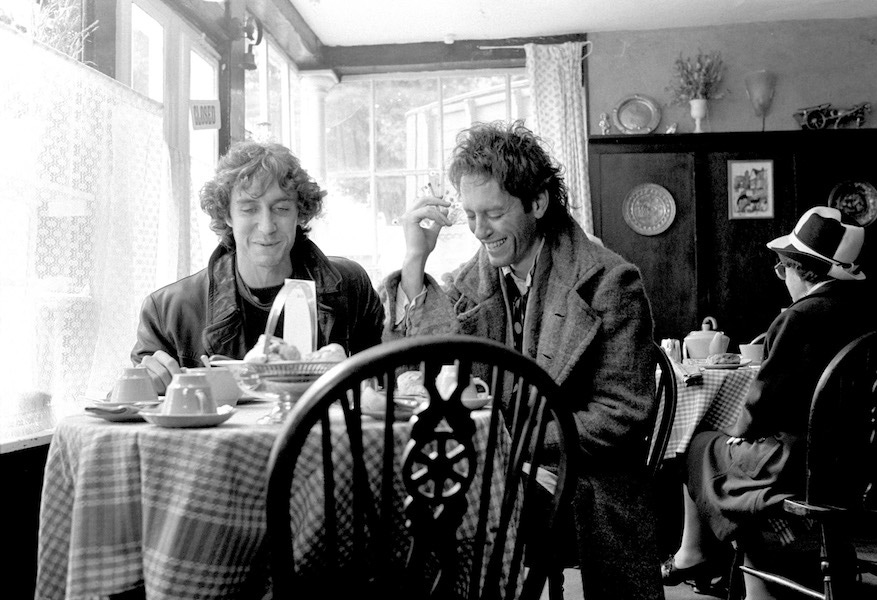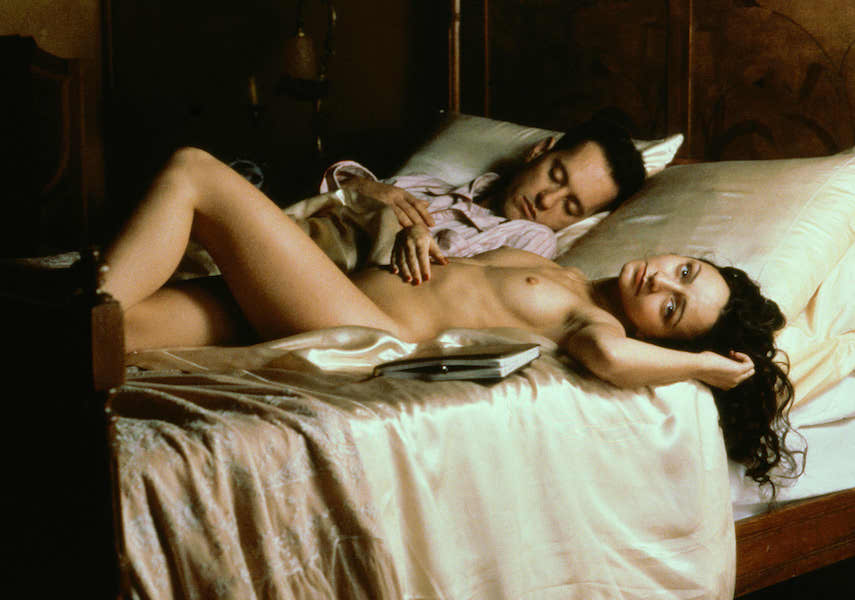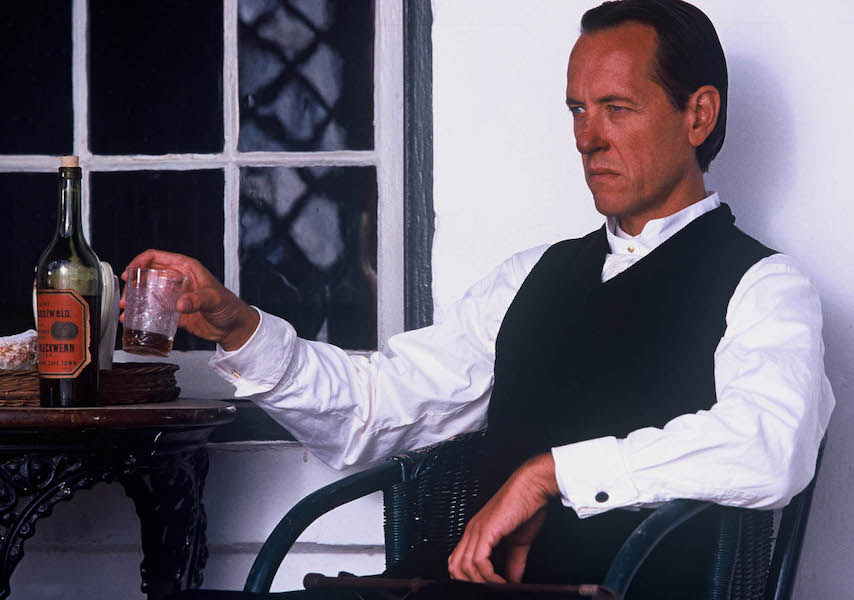 His favourite professional experience so far has been Wah-Wah (2005), the semi-autobiographical account that he wrote and directed about his Swazi upbringing, with Gabriel Byrne as his alcoholic politician father (it's almost a cliché to mention that Grant himself is teetotal and staggeringly good at playing drunks). Nowadays he plays slippery versions of himself. As well as the Michael Heseltine to Meryl Streep's Thatcher in The Iron Lady and art historian Simon Bricker in Downton Abbey, recent turns in Girls (as addict Jasper) and Game of Thrones show he is more raffishly relevant than ever. He also writes beautifully. In the uproarious spirit of his film diaries With Nails, his old friend Steve Martin lauds the faxes he used to send as "valuable aesthetic chunks from a screeching mind" with "just the right mix of acid and alkaline". Writer Stephen Poliakoff was a "walking unmade bed", Grant's American career an "inert corpse" and a family holiday to France had "perfect weather, sex and enough garlic to kickstart a dead donkey." Rightly, Grant relished the pleasure of his publishers blowing "smokey praise up where it counts". A one-woman romantic, since 1986 (the year before Withnail) he has been married to Joan Washington, an esteemed Hollywood voice coach with whom he has a daughter. Beyond the screen, he has launched his own unisex perfume JACK, an olfactory feast of lime, marijuana, mandarin, vetiver, pepper, cloves and gardenias. A Telegraph profile mentions that, as he goes about his day, Grant literally sniffs everything (favourite odours include leather furniture and heated car bonnets). It's a lovely image. A man led by his nose, the self-confessed "nosey parker" also hosts a Sky documentary about the secrets of luxury hotels, for which he interviewed a certain Donald Trump ("something rather Barnum and Bailey about him"). Somehow Grant is both an insider's outsider (he was a guest at Prince Charles' and Rupert Murdoch's most recent weddings) and a debonair man-of-the-people (in 2006 he helped BBC Newsnight expose a $98 million scam to sell a fake AIDS cure). Grant turns 60 in May. His habit of wearing a watch on each wrist, one given to him by his father that's permanently set on Swaziland time, captures the surrealist double tempo by which he lives: a young-at-heart old soul, filled with the "anarchic spirit" he once posited is the basis of comedy. As literature was for Kafka, Grant is the axe for the frozen lake within us, a key to unknown chambers within the castle of modern Englishness. Omnisensual, noble in mind, almost infinite in faculty, what a piece of work is Richard E Grant.