The Notorious B.I.G.: Life After Death
It is 20 years since the rapper Christopher Wallace, a.k.a. the Notorious B.I.G., was murdered. Though his work received critical acclaim, he held no lofty artistic pretensions — for him, commercial and material success was all.
Critics at such respected organs as The Source, Billboard and Rolling Stone have held the Notorious B.I.G. up as the greatest hip-hop M.C. of all time. He wasn't. That title goes to fellow New Yorker Rakim, hands down. (Oh, please, don't argue, the R's supremacy is an incontrovertible fact.) No, B.I.G. was not the G.O.A.T. But he was one of the best. The man had style, and we're not just referring to those woollen pullovers he name-dropped on hits One More Chance / Stay With Me (remix), Hypnotize and Big Poppa. Check the garment-promoting flow on the latter, which uses possession of luxe knitwear to symbolise Big's rise: "Money, hoes and clothes all a n**** knows / A foolish pleasure, whatever I had to find the buried treasure, so grams I had to measure / However, living better now, Coogi sweater now". As that lyric suggests, Biggie got his start slanging not CDs but Gs. Born in Brooklyn in 1972 to Jamaican parents, Wallace grew up in the hardscrabble Clinton Hill hood of Bedford-Stuyvesant. He was a smart kid who did particularly well in English class — in later days, wrote journalist Cheo Hodari Coker in Unbelievable: The Life, Death and Afterlife of the Notorious B.I.G.: "Unlike most other rappers, he never carried lyric notebooks into the studio… He would construct those intricately rhyming narratives inside his formidable brain, then step to the microphone and record them 'off the dome'." Nevertheless, financial necessity prompted Wallace to begin dealing drugs aged 12, helping his mother — who worked two jobs, day and night — cover the bills. "If the game shakes me or breaks me / I hope it makes me a better man, take a better stand / Put money in my mom's hand," as he described it on the track Sky's the Limit. By the age of 17, Wallace had dropped out of school to concentrate full-time on yeyo-related enterprises — a risky business, which saw him in several brushes with the law, being placed on probation for weapons charges in 1989 and serving nine months in prison for dealing in 1991. Within months of his release, Wallace got his pivotal breaks in music. A mixtape he'd recorded with a friend found its way into the hands of legendary old-school rapper Big Daddy Kane's DJ, Mister Cee, who was impressed enough to pass it along to an editor at the hip-hop magazine The Source, Matty C. He in turn gave Biggie his first write-up and, chatting at a club with a young V.P. at Uptown Records named Sean Combs (better known today as Puff Daddy or Diddy), suggested the rising music industry player check out this new discovery.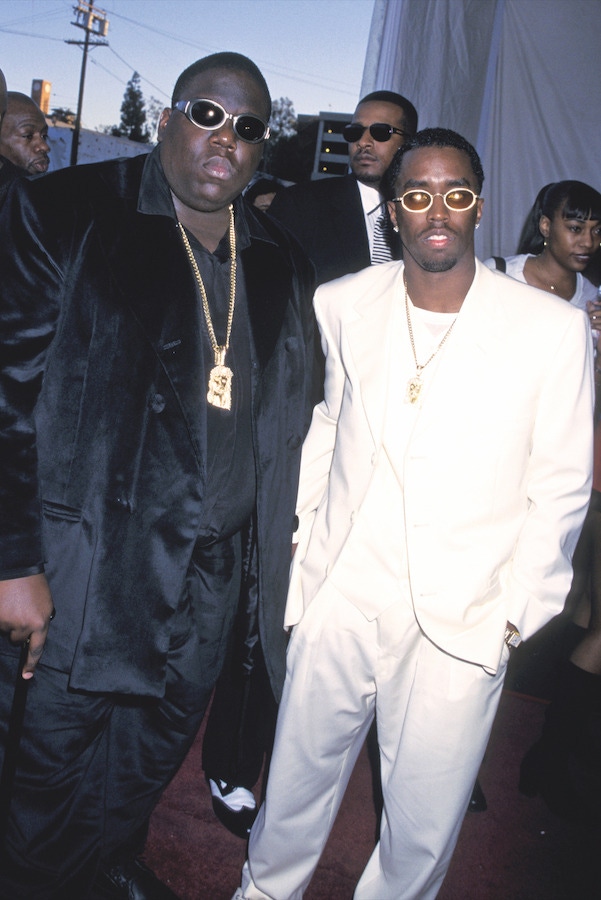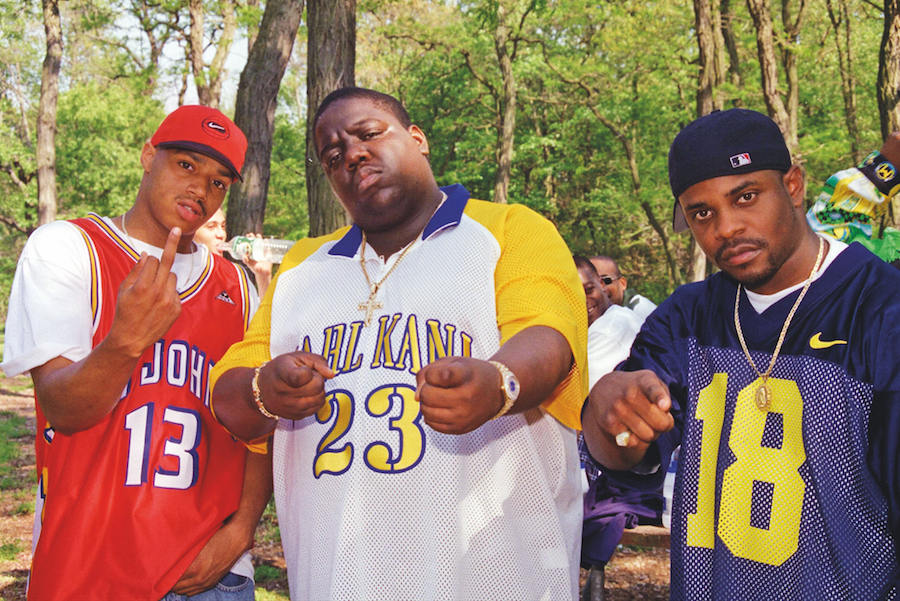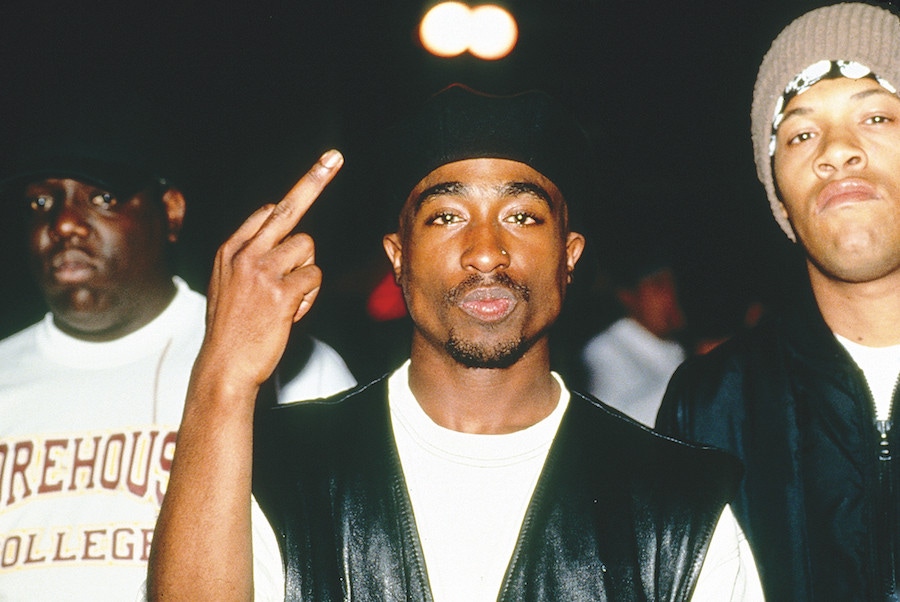 Combs was primarily working with R&B acts at the time, and expressed to the journalist his desire to find "some hardcore artists", Biggie recounted during an interview. "He wanted to do some hard shit, some street shit, so Matt let him hear my shit, he liked it, wanted to meet up with me. We met up, I kicked a little rhyme for the n***a and it was on from there." When Combs left Uptown to establish his own record label, Bad Boy, his new protégé was one of his first signings. "Me and Puff is real tight," Wallace said in 1995. "He's my boy, he look out for me — know what I'm sayin'? He took me off the streets. Gave a n**** a chance. I got love for him." The year of 1994 was a momentous one for Wallace. He met and, little more than a week later, married fellow Bad Boy artist Faith Evans, and in quick succession released his iconic debut L.P., Ready to Die. Its first single, Juicy, was an immediate underground and radio hit, setting the stage for second and third singles Big Poppa and One More Chance, which each sold more than a million copies. With hook-laden production coordinated by Puffy, and Big's smooth, articulate rhyme delivery, the sound was as addictive as the crack cocaine Wallace had been selling since his adolescence — his experiences in that game consistently the focus of his compelling storytelling. He dismissed condemnation that he was glorifying criminality. "My music ain't really got messages for somebody to listen to and, like, learn from, it's just basically an autobiography of myself, you know what I'm sayin'? You can take it any way you want to," he told an interviewer. "You can take it as you wanna be like me, or you can take it as you wanna stay away from what I was doing. I'm me, I can't really be that role model type of n***a — I leave that to the parents and the teachers and shit. I'm just making music." On Juicy, Biggie rhymed of his own childhood: "We used to fuss when the landlord dissed us / No heat, wonder why Christmas missed us / Birthdays was the worst days / Now we sip champagne when we thirsty." Having become a father (his previous girlfriend bore him a daughter in 1993, and he and new wife Faith Evans had a son in '96), being a solid provider was top priority for the rapper, intent on his kids not suffering the same privations he had. "If you got kids, that's all you really got," he said. "If you can't make sure that person is all right, you can't take care of yours, you don't need to be on this Earth, know what I'm sayin'?"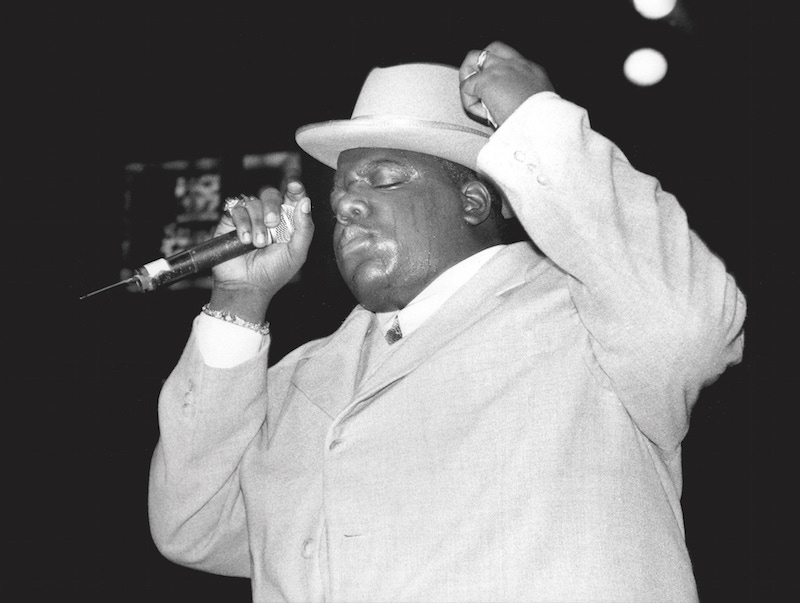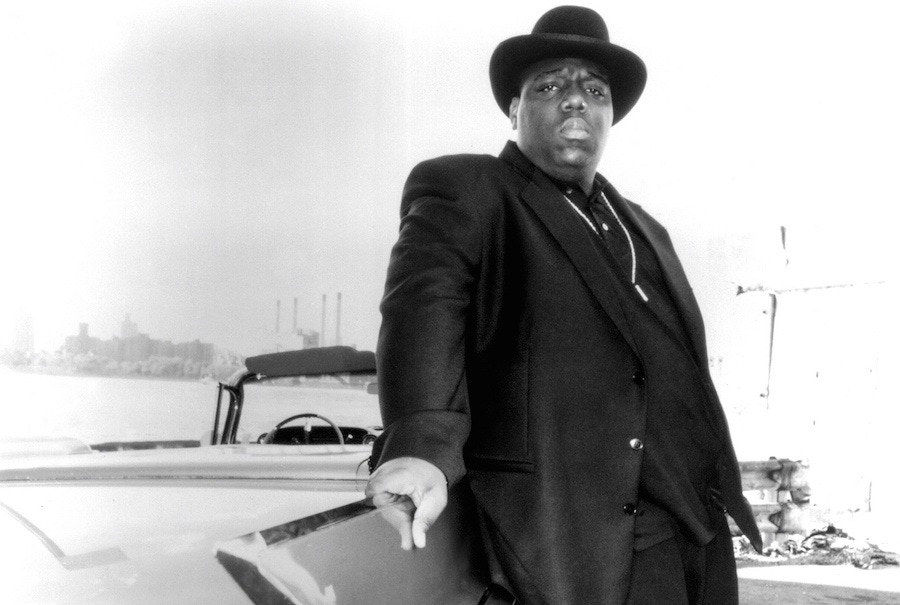 Though his work reaped extensive critical acclaim, Biggie held no lofty artistic pretensions. For him, commercial and material success was the focus. "My responsibility in a rap, to me, in my eyes," he said, "is to keep making hits, keep selling records so my family can be straight." His family values extended only so far, however, and within years of marrying the ironically named Faith Evans, Biggie got involved in a very public illicit relationship with his diminutive rap mentee, Lil' Kim Jones, also taking up with Tiffany 'Charli Baltimore' Lane (in parallel with Evans and Jones) in 1995. Mo' honies, mo' problems… Wallace wasn't just treading dangerous ground on the home front, however. A nasty feud had sprung up between east and west coast rap cliques, most notably between Biggie and his one-time partisan Tupac Shakur, and their respective record labels, Puffy Combs's New York-headquartered Bad Boy and the gang-affiliated Suge Knight's L.A.-based Death Row. In the wake of Tupac's drive-by shooting death in Las Vegas in September 1996 (which remains officially unsolved), word on the street was that Combs and Biggie had ordered the hit. In March the following year, as the rapper was leaving a Los Angeles party following the Soul Train Music Awards, an African-American man dressed in a blue suit and bow-tie pulled up his Chevy Impala beside Wallace's GMC Suburban, and drew a 9mm pistol. When the gunman opened fire on Biggie's S.U.V., Wallace suffered non-critical wounds to the forearm, thigh, back and scrotum, and more serious injuries to the colon, lung, heart and liver. Rushed to hospital, he died on the operating table less than an hour after the attack while undergoing emergency surgery. He was 24. The 20
th
 anniversary of his killing passed earlier this year, and to this day no one has been charged with the murder — though theories abound about who might be responsible, and what the motivations for Wallace's and Shakur's killings were. Bearing the prescient title 
Life After Death
, Biggie's second and final solo album dropped two weeks after his murder. Containing the smash hits 
Hypnotize
, 
Mo Money Mo Problems
, and 
Sky's the Limit
, it shot to the top of the Billboard charts — with a bullet.