OF THOSE TO WHOM MUCH IS GIVEN
Shrugging off their own profound challenges, many luxury businesses, brands and artisans have come to the aid of those in need during the Covid-19 crisis.
Few market sectors have been as hard
hit by the C
ovid
-19 crisis as luxury. Countries renowned for their fashion, design and craft
savoir
faire
—
including Britain, France and Italy
—
have been
among the nations most savagely struck by the novel coronavirus,
which has
affect
ed
the
production and consumption of luxury goods. The drastic reduction in sales to China, which in 2019 was responsible for more than 40
per cent
of the
€
280 billion per annum
spent
on luxury goods globally, has also taken a heavy toll.
In an atmosphere of intense economic uncertainty, consumers have cut spending, especially on indulgences and items that perhaps seem less necessary during lockdown
—
new outfits, for instance. For the fortnight to 4 April
this year
, the British Retail Consortium reported a 27
per cent
drop in sales year-on-year. Retail sales in France fell 24
per cent
from February to March. For the same period, the U
nited
S
tates
saw a $46.2bn
decrease in overall consumption, with clothing purchases down by a staggering 50.5
per cent
. Spending at luxury hotels and fine-dining restaurants, as one might imagine, has plummeted.
Yet
despite facing acute commercial hardship, fashion and luxury businesses of all sizes have
play
ed
their part in the fight against
the pandemic
and come to the aid of those suffering during this crisis.
In March,
the
British shirtmaker Emma Willis of Jermyn Street had seen orders dwindling and was in the process of reluctantly furloughing staff and shutting up shop to comply with social distancing requirements. It was as things were winding down that
word came
—
via
the firm
'
s
bespoke cutter Samantha Wakely
'
s mother, a National Health Service vascular scientist
—
of shortages in the supply of surgical scrubs to British hospitals.
In response, Willis
'
s team set to work sewing much-needed garments for frontline staff in the critical care wards at Gloucestershire Royal and Cheltenham hospitals.
"
They needed scrubs as fast as possible, so we used the fine Swiss cotton we have in abundance, in an array of colours
,
as any colour was more than welcome,
"
Willis said.
"
Everyone we have making the scrubs is furloughed
,
so they need not be working, but
they
are donating their time to support the NHS. The feedback and thanks we are getting is wonderful,
and
very rewarding and moving for all the production team
.
"
Willis
noted
that hospital workers
have said
the fine Alumo cotton apparel makes their travails a little easier to bear.
Fellow
British
shirtmaker
s
Turnbull & Asser
were
in the midst of producing 6,000 sets of scrubs.
"
When news broke of the shortage of protective equipment within the health service, there was an overwhelming appetite to do something to further the cause,
"
the company
'
s managing director, Jonathan Baker
, said
.
"
We felt duty-bound to step up and do what we could for our frontline workers.
"
I
n keeping with efforts to flatten the curve, Turnbull & Asser had closed its British production facilities
.
"
Thankfully
,
our supply chain director is a well-connected man,
"
Baker says.
"
He made a few calls
and
,
within days, secured the correct fabrics, rallied a team of machinists
,
and established a supply line directly to the NHS. His efforts ensured that whatever we made, it was not only made correctly but ended up in the hands of those who need it most.
"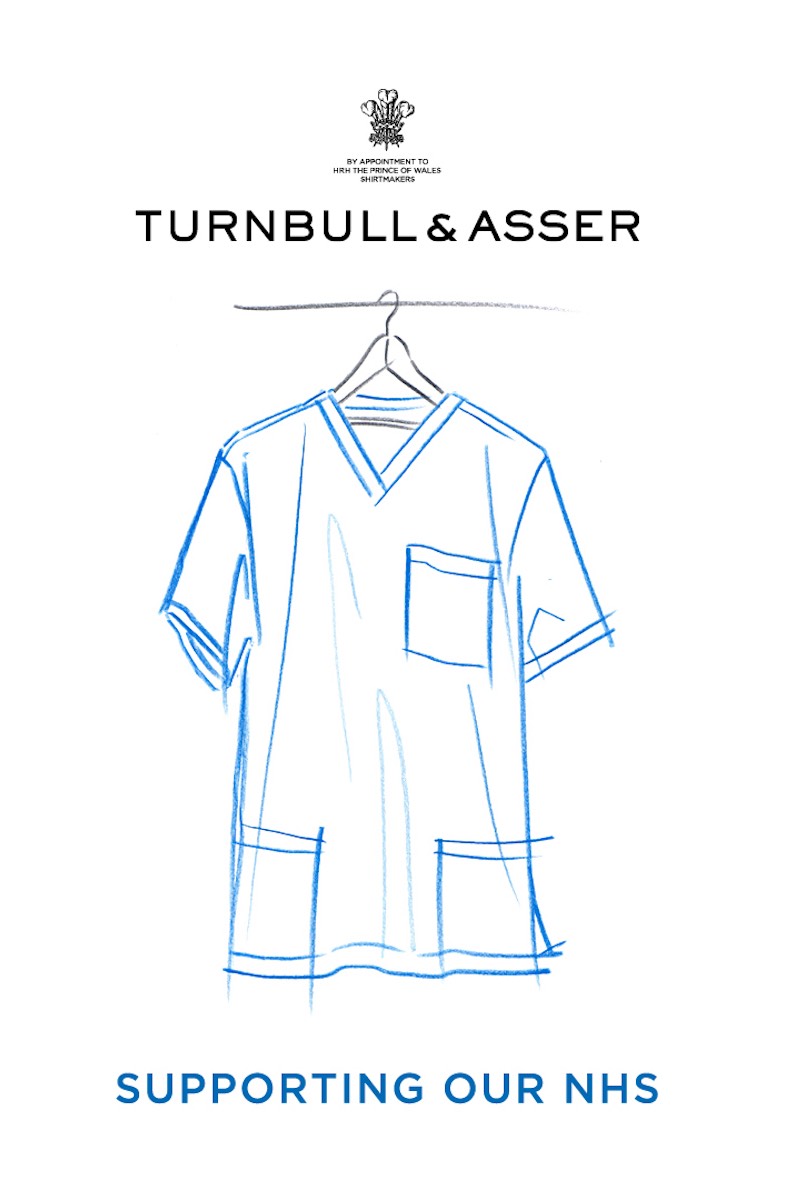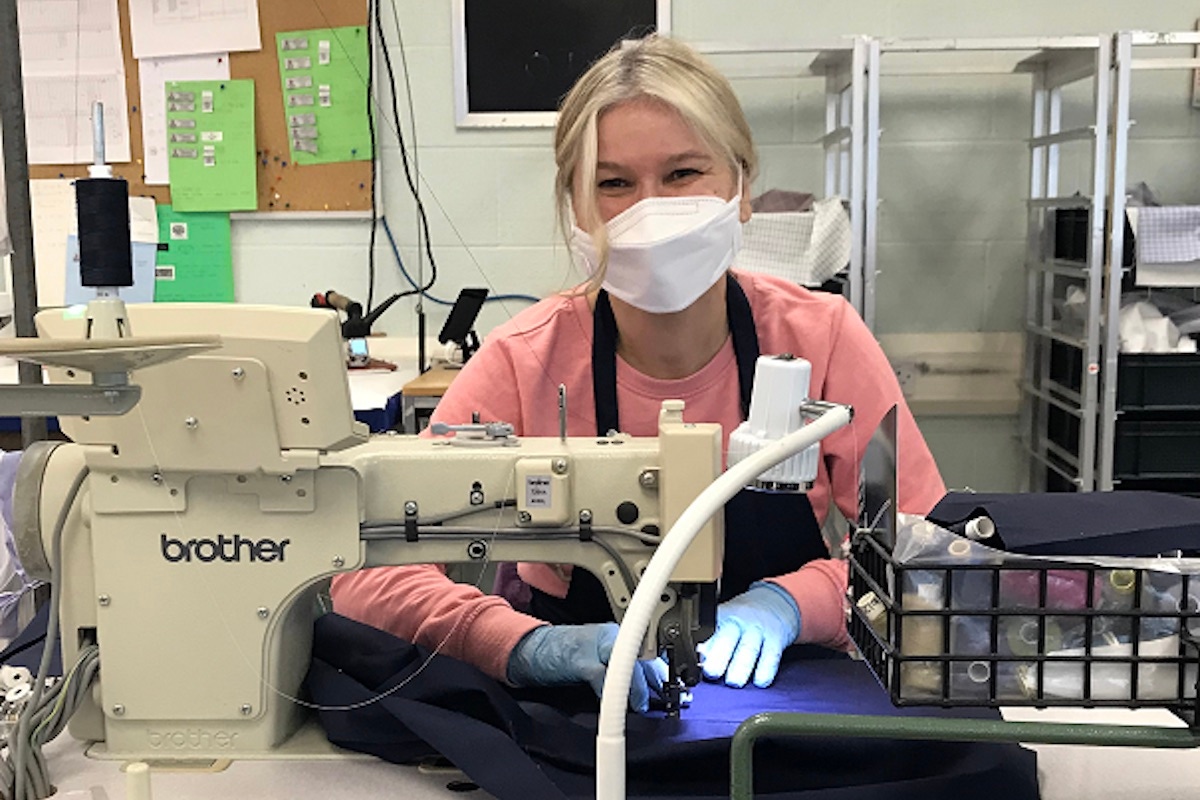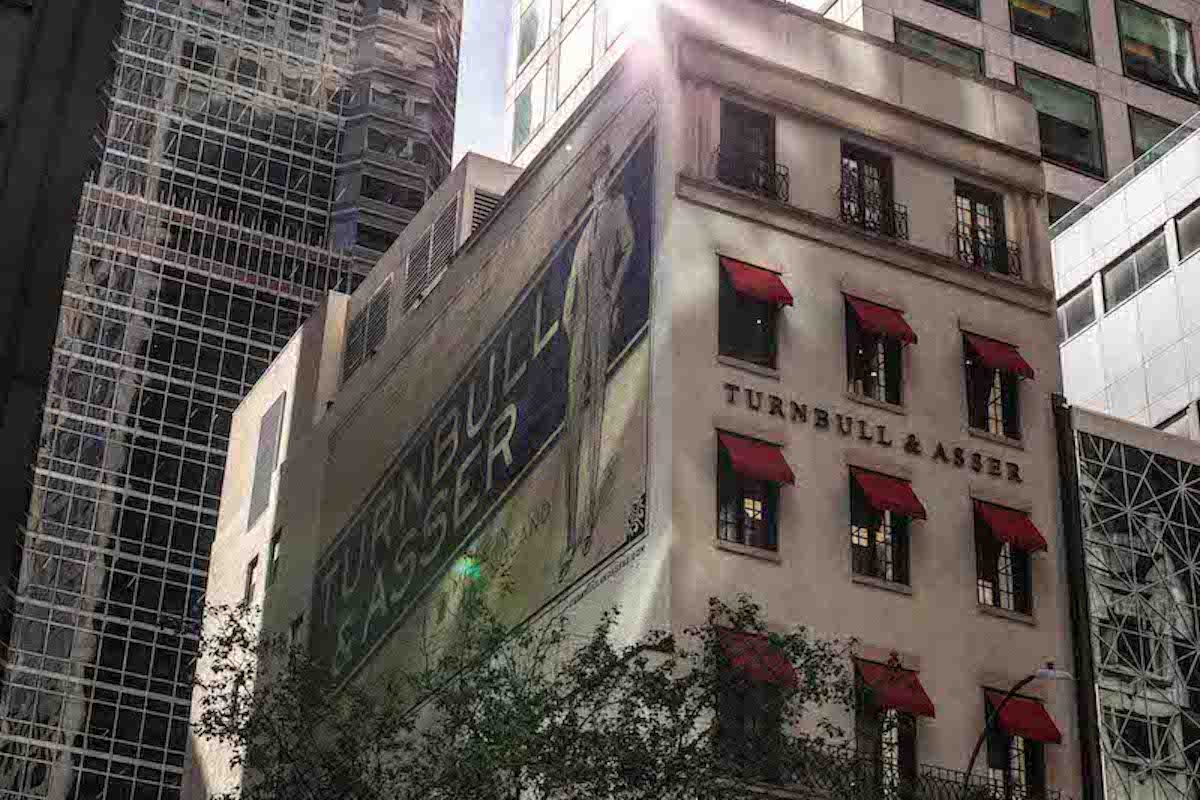 Many other British sartorial stalwarts have answered the call to arms. Savile Row
'
s Huntsman and Cad & The Dandy have joined forces in a collaborative effort to sew scrubs for the NHS; Burberry ha
ve
retooled
their
Yorkshire trenchcoat factory to make gowns and masks; New & Lingwood
are
donating 10
per cent
of profits to
Age UK, a
leading British charity for the elderly and vulnerable
;
and Anderson & Sheppard
are
giving 10
per cent
of all online sales to Compliments of the House, a London food redistribution charity helping deliver groceries to people in need.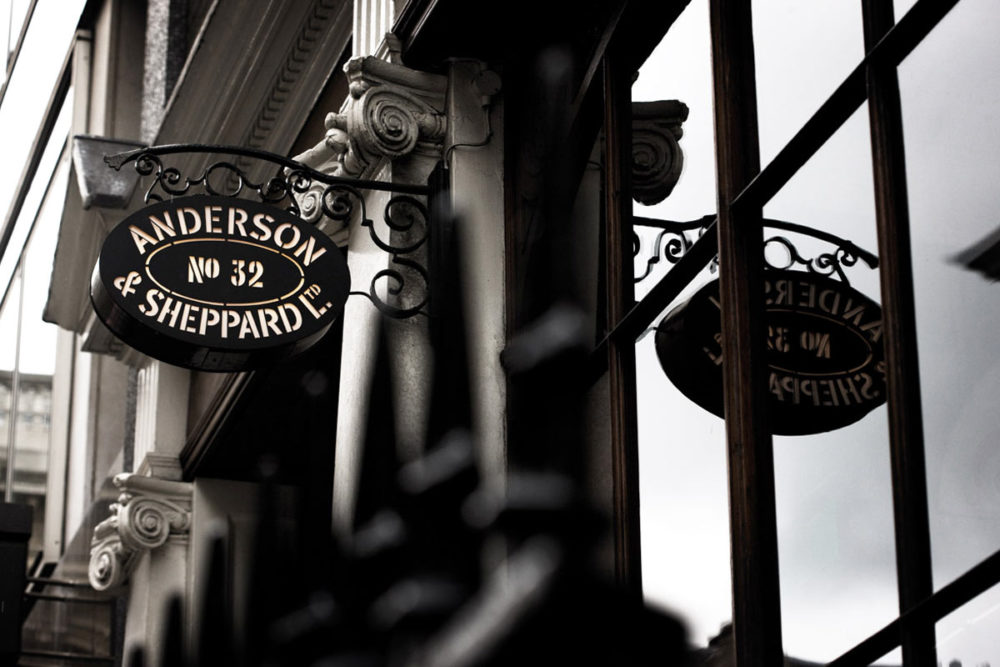 With his normally sought-after tables empty during the lockdown,
the
London hospitality entrepreneur Richard Caring has devoted the resources of his restaurant empire to feeding NHS staff, the underprivileged and isolated elderly people across the
U.K.
capital. Chefs at Caring
'
s renowned restaurants
—
including The Ivy, Scott
'
s, Sexy Fish and 34 Mayfair, plus
the
seminal members
'
club Annabel
'
s
—
have been
cooking up a storm for staff at St
.
Thomas
'
and St
.
Mary
'
s
hospitals
, the Chelsea & Westminster, Great Ormond Street
,
and West Middlesex University Hospital. Caring has also partnered with
the
food redistribution charity the Felix Project to provide sustenance to the
elderly
and those battling the economic effects of this disaster.
While U
.
K
.
hotels are closed to the public, numerous five-star properties
—
including
Claridge
'
s
—
are graciously accommodating healthcare heroes in style. Claridge
'
s and its Maybourne Hotel Group siblings,
T
he Connaught and
T
he Berkeley, are also serving hundreds of meals each day to workers in the NHS. Maybourne boss Paddy McKillen Sr. said
:
"
We are honoured to help and support the dedicated NHS workers at this critical time. We are forever in their debt.
"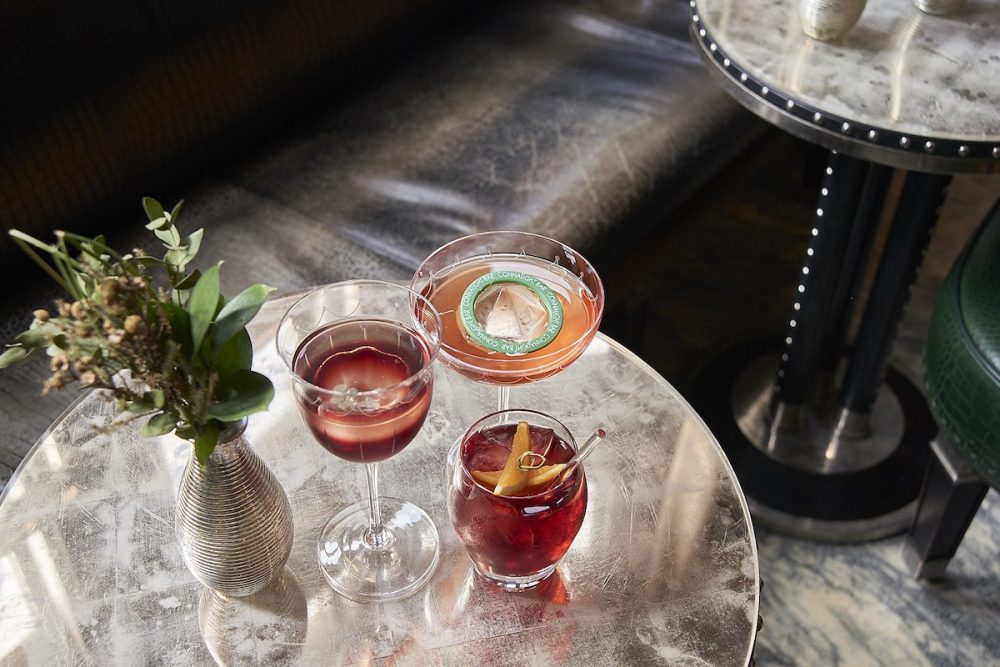 Giorgio Armani was one of the first of Italy
'
s fashion giants to react as the crisis unfolded, moving his February shows behind closed doors, donating
€
2
m
illion
to hospitals in Milan, Rome, Bergamo, Piacenza and Versilia, and converting his Italian factories to focus solely on the production of single-use medical overalls. He also took out 60 full-page ads in Italian newspapers, paying tribute to the country
'
s valiant healthcare workers.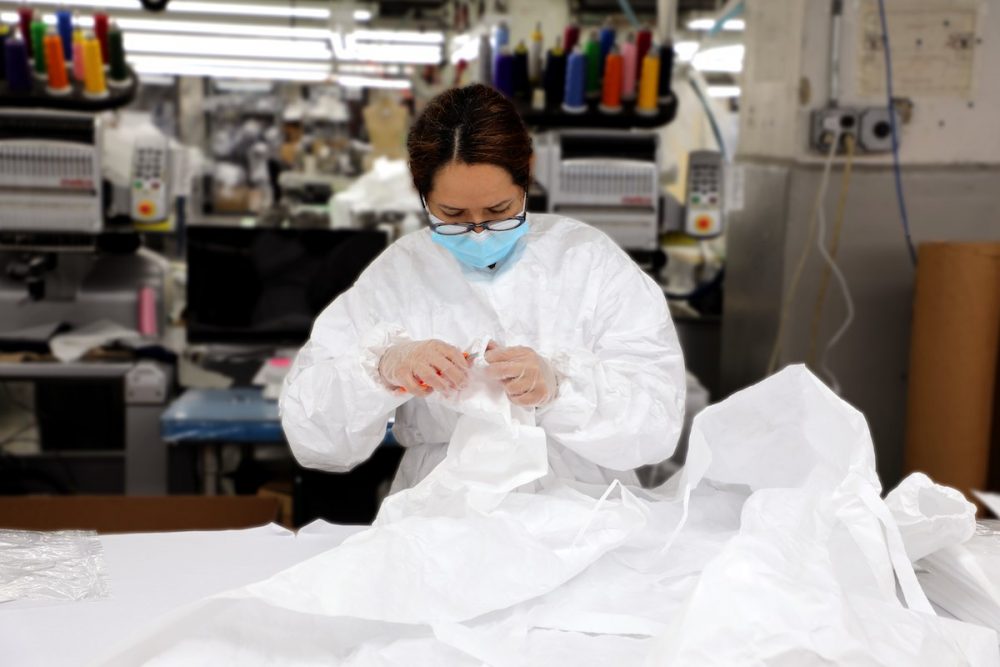 The Zegna family and upper management of Ermenegildo Zegna have made a personal donation of
€
3m
to support medical efforts in Italy, and in mid
April reopened facilities in Italy and Switzerland, where the brand
'
s workers
were
produc
ing
280,000 protective hospital suits. The company also gave a $700,000 contribution toward
s
efforts in China. Gildo Zegna
, the Chief Executive,
said:
"
At Zegna we believe our actions today will shape our tomorrow. The pandemic we are all facing is a call for people around the world to take action. Each of us must do our part, in every way possible, to stop this global emergency.
"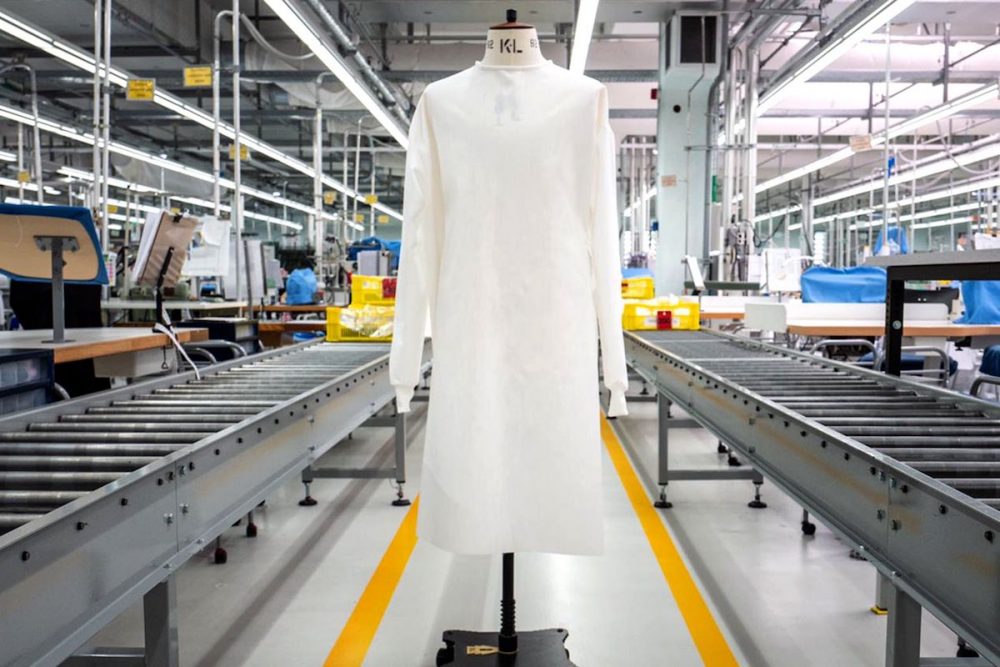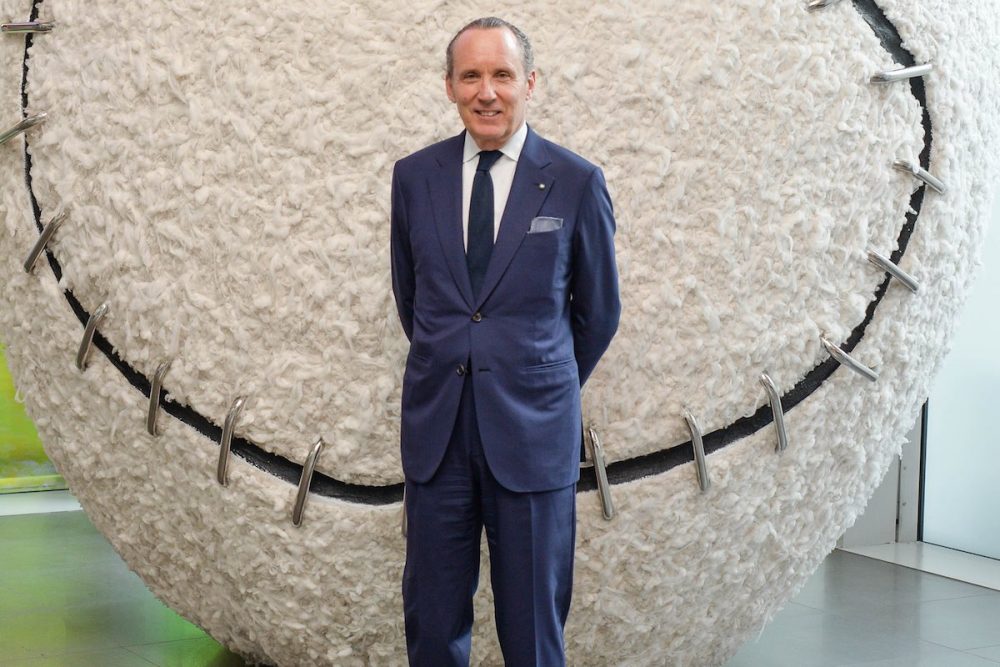 The o
wners of Tod
'
s, Hogan, Fay
,
and Roger Vivier, the Della Valle family
,
ha
ve
donated
€
5
m
to a fund, Sempre con Voi
(
Always With You
)
,
that supports the
families of healthcare workers who have died while treating those suffering
from
C
ovid
-19.
"
Their selflessness and courage will forever be an example to all of us,
"
the Della Valles said in a statement.
The
Prada proprietors
,
Miuccia Prada and Patrizio Bertelli
,
have donated six full intensive care and resuscitation units to Milanese hospitals, and Prada
'
s factory in Perugia committed to making 80,000 medical overalls and 110,000 masks. Lardini also embarked on the manufacture of 60,000 protective masks, which
were to
be used in the brand
'
s home
base of Filottrano and neighbo
u
ring areas. 
Leonardo Del Vecchio,
the
founder and chairman of
the
eyewear behemoth Luxottica (
the
maker
s
of Ray-Ban and Persol, among countless others), and Remo Ruffini of Moncler have each given
€
10m
toward
s
the construction of a new hospital, housing hundreds of intensive care units, in the Fiera Milano exhibition centre. Meanwhile, Dolce & Gabbana
are
funding research into the novel coronavirus at Humanitas University
in
Milan.
"
Supporting scientific research is a moral duty for us
;
we hope that our contribution can help resolve this dramatic problem,
"
the design duo said.
Ferrari ha
ve
announced a host of initiatives to support the fight against C
ovid-
19.
They are
producing respirator valves and fittings for protective masks in the prototyping lab of
their
Maranello factory, and ha
ve
created a
€
2m
fund to supply virus test kits, emergency vehicles, tablets and other computer equipment to provide tele-medicine services and help local schools facilitate remote learning,
as well as
supplying
food for families in the region. The company
'
s chairman, C
.
E
.
O
.
and board of directors have pledged their salaries from April to the end of 2020 towards these efforts.
Jaguar and Land Rover have supplied several hundred vehicles for use by Red Cross
s
ocieties and other frontline services in Australia, Spain, South Africa, Brazil, Italy, Belgium, Russia, Germany and the Netherlands. The sibling automakers
'
U
.
K
.
facilities have also begun producing NHS-approved protective visors, with a goal of turning out 5,000 per week.
Elon Musk, the f
ounder of
the
electric carmaker Tesla
,
says the company has sent 1,000 ventilators to U
.
S
.
hospitals and is close to perfecting a proprietary ventilator made using technology from the marque
'
s Model 3.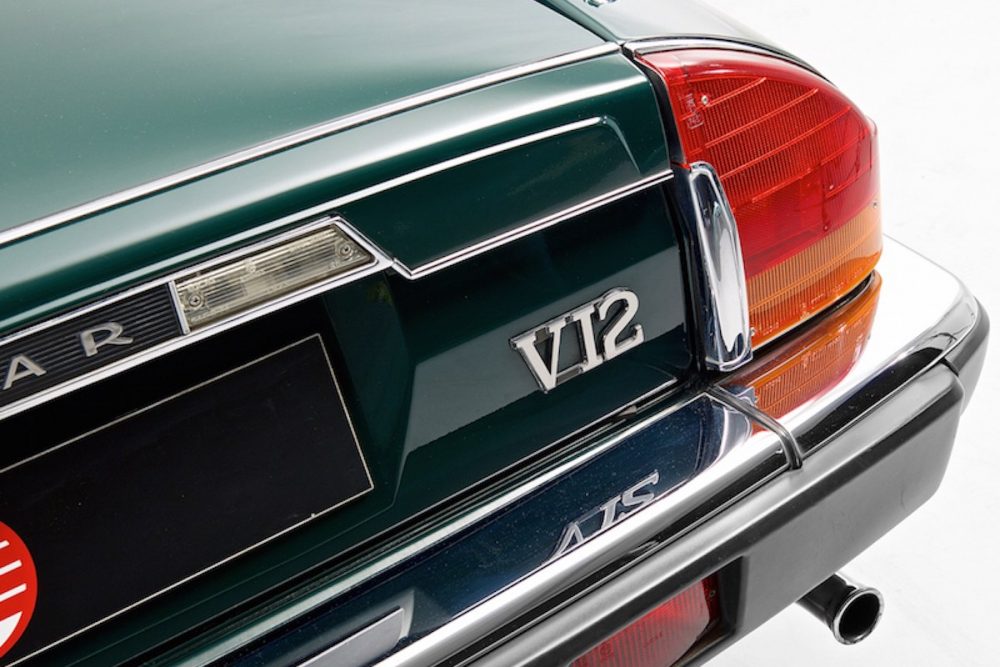 In the early days of the outbreak,
the
French luxury leviathan LVMH gave $2.2m
to the Chinese Red Cross and shipped medical supplies to treatment centres in Wuhan.
A
s the virus spread to Europe, the group repurposed its fragrance and cosmetics factories to manufacture vast quantities of hand sanitiser
(
more than 60 tons of gel per week
),
which LVMH is providing gratis to French health authorities.
The 20,000 units of hand sanitiser made daily in the Italian factories of LVMH-owned
Bvlgari
are being distributed to hospitals in Italy, Switzerland the U
.
K
.
.
"
I believe that a company is not only about maximising profits at any cost but also about behaving as a responsible citizen within its community, from daily ethical sourcing and sustainability initiatives to immediate reaction to contribute to natural disaster relief,
"
Jean-Christophe Babin, Bvlgari
'
s C
hief Executive, said
.
LVMH
'
s core brand
,
Louis Vuitton
,
and other
maisons
are producing gowns for use by frontline medical staff at Paris hospitals, but to better meet demand, LVMH also funded and arranged the importation of 40m
face masks from China and purchased 80,000 gowns and 65,000 pairs of gloves for health workers in France. The group
was
set to deliver 261 lifesaving respirators to French hospitals by the end of April.
Their r
ival luxury giant Kering
was
supplying the French health service with three million surgical masks sourced from China, and manufacturing additional supplies in ateliers including the the Balenciaga and Yves Saint Laurent workshops. Gucci, Kering
'
s flagship brand, began producing hundreds of thousands of masks and overalls for Italian health workers in March. 
Kering and
their
constituent brands have also donated significant sums to Italy
'
s four major foundation hospitals in Lombardy, Veneto, Tuscany and Lazio, supported the Institut Pasteur
'
s coron
a
virus research efforts
,
and given generously to the Hubei Red Cross Foundation in China.
Herm
è
s ha
ve
committed to donating
€
20m
to Parisian hospitals and
were
producing copious amounts of hand sanitiser at
their
fragrance factories. The 183-year-old, family
controlled company
was
foregoing government subsidies and will be fully funding the continued
paid
employment of its 15,500 personnel, even though production is halted for the time being.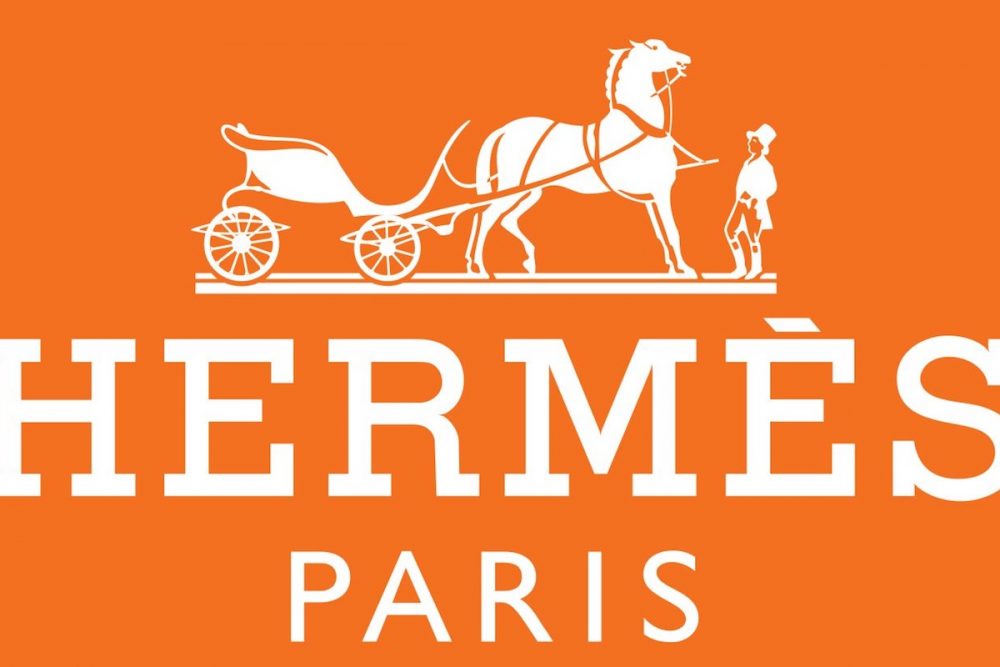 Similarly, Chanel ha
ve
guaranteed
they
will maintain the employment of
their
8,500 staff on full pay throughout the lockdown. Since the outbreak of the coronavirus, the brand has supported more than 80 non-profit organisations providing crisis relief in France, Italy, the U
.
K
.
, China, South Korea and the US.
In
their
homeland of France, where Chanel
were
producing masks and gowns at
their
ateliers, the
y have
pledged
€
1.2m
to the hospital system. In the U
.
S
.
, Chanel ha
ve
allocated $2m
i
n funding to support patients and workers in hospitals, address the needs of those suffering due to the economic downturn, and help women and girls affected by the pandemic.
For
the
South African entrepreneur Johann Rupert, charity begins at home
—
and one writes one
'
s own cheques. The chairman of Richemont (
the
owner of leading luxury brands including Jaeger-LeCoultre, Cartier, Montblanc, Piaget, Dunhill, A. Lange & S
ö
hne, IWC
,
and Panerai, among others) has admirably contributed one billion rand
—
about $53m
—
from his personal fortune to help sustain South African businesses assailed by the human and economic effects of the crisis.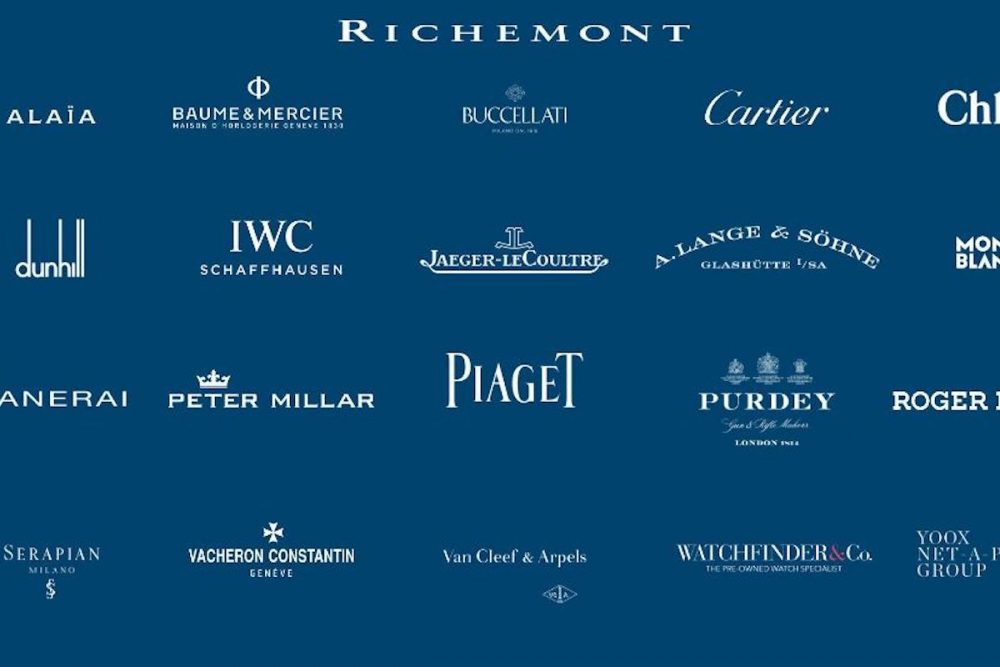 Stateside, as is often the case, Ralph Lauren leads the way. In March, the American style legend announced a $10m
donation to C
ovid
-19 crisis relief. Funds
were to
go toward
s
a variety of initiatives, including grants aiding individuals around the
world
beset by financial or medical challenges as a result of the
virus;
backing for the World Health Organisation
'
s C
ovid-
19
Solidarity
Response Fund
;
cancer care
;
and support f
or
struggling fashion companies. Additionally, the brand
were
manufacturing 250,000 masks and 25,000 gowns for healthcare professionals.
"
At the heart of our company, there has always been a spirit of togetherness that inspires our creativity, our confidence and most importantly our support for one another,
"
Lauren s
aid
when announcing the multimillion
-
dollar commitment.
"
In the past weeks and months, that spirit has never wavered. We believe that no matter who you are or where you are from, we are all connected. That is why we are taking significant action to help our teams and communities through this crisis.
"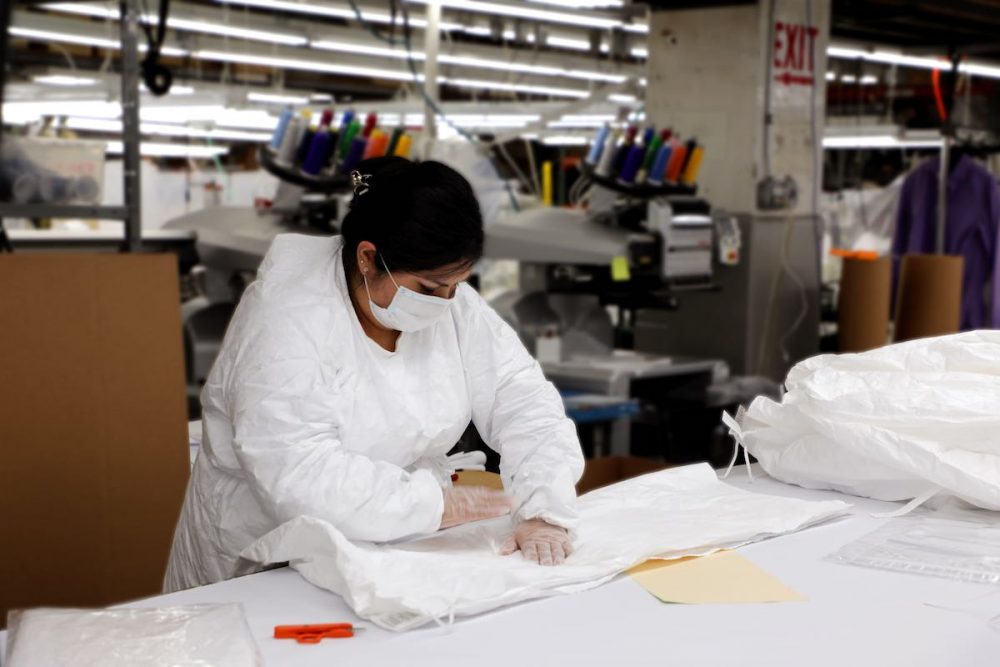 One million of Lauren
'
s dollars will be used to seed A Common Thread, a fund set up by the Council of Fashion Designers of America (CFDA) and
Vogue
to assist American fashion labels at risk of folding during the crisis. Sums of between $25,000
and
$75,000 will be granted to struggling designers in an attempt to help keep them afloat.
"
We
'
re not na
ï
ve about this,
"
Vogue
'
s Anna Wintour told
T
he New York Times
.
"
We know we can
'
t help everybody. And maybe some of the people we do help won
'
t make it. But we wanted to show there is a support system in fashion. That there is a future.
"
Tom Ford, the
CFDA chairman
,
is donating 10
per cent
of
all his brand
'
s online sales to the cause.
The
American
'
Ivy Style
'
outfitter
s
Brooks Brothers ha
ve
converted
their
factories in New York, North Carolina and Massachusetts from sewing shirts, ties and suits to producing gowns and masks
—
150,000 of the latter each day. New-school preppy style-mongers Rowing Blazers, meanwhile, are making sustainable masks from offcuts of their distinctive jackets and rugby jerseys. One mask is being donated to Food Bank (which distributes meals to the vulnerable) for every piece sold, and 10
per cent
of all the company
'
s sales during this time are being donated to
the
anti-poverty non-profit
organisation
Direct Relief. 
Initially shut down to comply with shelter-in-place measures, one of New York
'
s most luxurious hotels, the Four Seasons, has reopened specifically to
provide free rooms to medical personnel from nearby hospitals such as
Mount Sinai, NYU Langone, Bellevue and Weill Cornell Medical Center. 
In Las Vegas, MGM Resorts donated enough food to provide 250,000 meals to community members in need. Las Vegas Sands Corp. has donated two million medical masks and 20,000 protective suits to healthcare
workers
operating in New York and Nevada, while restaurants at the affiliated Marina Bay Sands in Singapore donated 15,000kg of food
—
much of it from gourmet, celebrity-chef restaurants
—
to charity ahead of the property
'
s closure during the city
'
s lockdown.
The
top
chef Jos
é
Andr
é
s, a
noted culinary philanthropist long before the pandemic,
has provided meals to quarantined cruise
-
ship passengers and has transformed eight of his U
.
S
.
restaurants
—
many boasting Michelin stars
—
into community kitchens,
feeding those going hungry during the crisis.
"
The coronavirus pandemic threatens to create both a public health and economic catastrophe. But we cannot afford to ignore the humanitarian crisis that is unfolding out of sight,
"
Andr
é
s wrote in a
New York Times
opinion piece.
"
Our fate as a nation depends on how we feed our most vulnerable citizens through this crisis,
"
he
added
,
prioritising frontline workers, the elderly
,
and
the
poverty stricken, especially children.
The examples go on and on, so you
'
ll forgive us if we
'
ve omitted to mention any notable instances of coronavirus-related generosity. Doubtless we have. Suffice to say, it is both heartening and inspiring to see so many businesses and individuals famed for purveying luxuries stepping up
—
and in many cases, making significant sacrifices
—
to provide the affected, afflicted and the less fortunate with necessities during these trying times.