Oliver Goldsmith for The Rake Eyewear Collection
New to The Rake Shop this spring, Oliver Goldsmith's sunglasses are as iconic as some of the men who have worn them.
In 2013, the eyewear industry was valued to be worth around $90 billion dollars and is expected to rise to over a staggering $140 billion by 2020. Eyewear is now competing with handbags and footwear, which together constitute a large slice of the fashion industry's globally consumed and saturated pie. Glasses are now being taken seriously, and this tectonic shift in consumer patterns and trends is easily proved, as large fashion houses such as Gucci and Celine, have moved their eyewear production in-house and ceased their outsourced licenses, with more fashion behemoths soon to follow. Amazingly, this all started with one man who had the vision and foresight to see such enormous potential in opticals, over 90 years ago. If you were to look back into the history books and pinpoint the moment that marked the start of eyewear's precipitous rise, it would be 1926, the year the British optical brand Oliver Goldsmith was founded. "My great-grandfather wanted to bring an aesthetic into what was just a medical device. It was the first thing he noticed about people and he wondered why it didn't attract more attention," Claire Goldsmith, the great-granddaughter of the eponymous founder tells me. Claire has now been in total control of the family business since 2006, which was arguably the first company that turned a medical device into what could be a sexy, luxurious and rakish fashion statement, representing innovation, creativity and ingenuity in its purest form. Prior to Oliver Goldsmith's eureka moment, traditional opticals were made from steel and glass, and it was Goldsmith who realised the potential of a new material, which was causing tremors in the design world: plastic. Legend has it that Goldsmith traded a few pairs of opticals for a few sheets of acetate with a local button maker, went to work and experimented with the new material, which today dominates the Oliver Goldsmith line. Some of his earliest acetate frames — which were a natural, skin-like colour as pigment dyed acetate was not yet readily available — from the 1930s can be found in the V&A Museum, London. Subsequently after World War Two, the western world let out a huge sigh of relief and there was a shared feeling of global optimism in which creativity flourished. Style icons emerged, musicians became global stars and classic Hollywood reached its zenith. "It was when my grandfather took over the company that things really changed," Claire informs me, "as he truly understood the importance of marketing and product placement." He ran the business for 58 years and developed sunglasses and spectacles that have become synonymous with the stars that donned them. If you were a revered style icon, you wore Goldsmith. Michael Caine, Audrey Hepburn, Keith Richards, Hardy Amies, Grace Kelly, John Lennon, Peter Sellers and Diana, Princess of Wales all wore Goldsmith frames and it's certainly a bygone era in which such an impressive roster can be found to be inextricably linked with a brand. As Claire aptly put it: "Today celebrity is so watered down. I can't think of anyone to wear our glasses who are as iconic as those my grandfather chose." We, The Rake, couldn't agree more.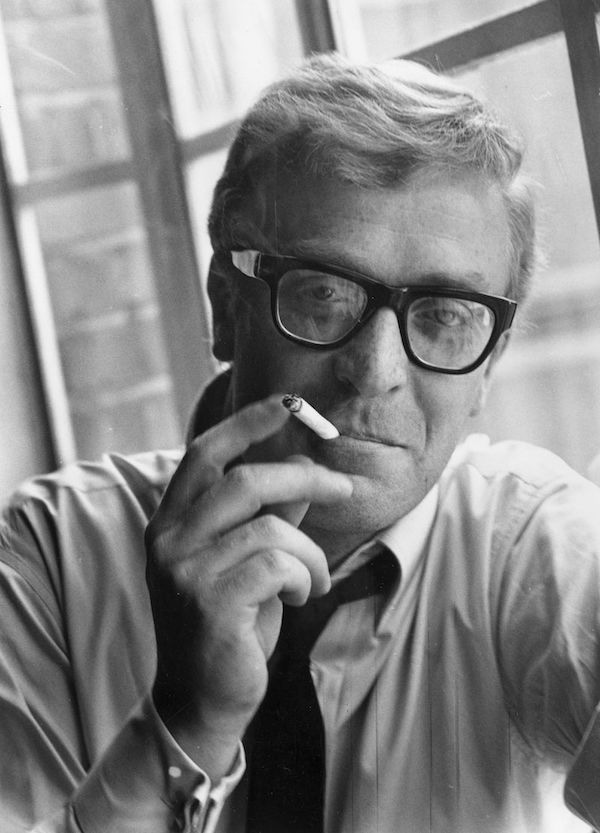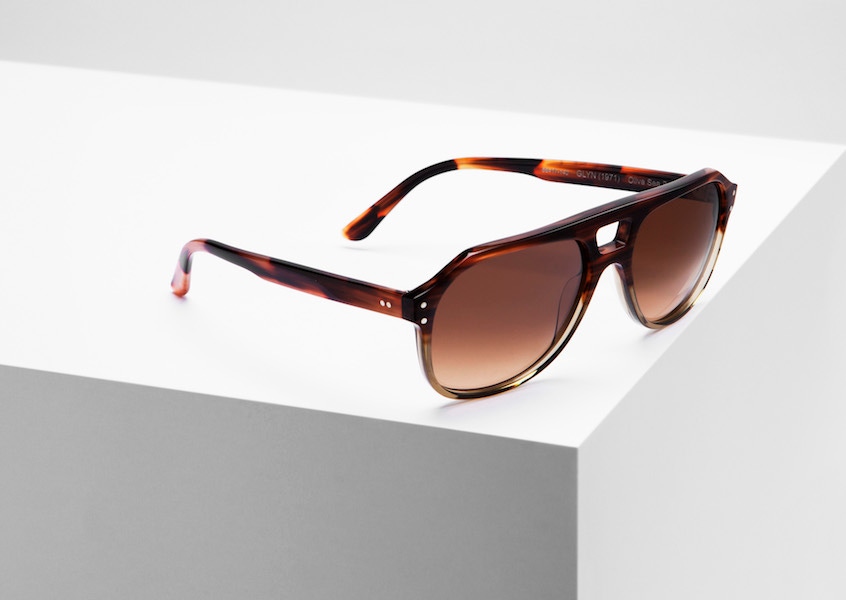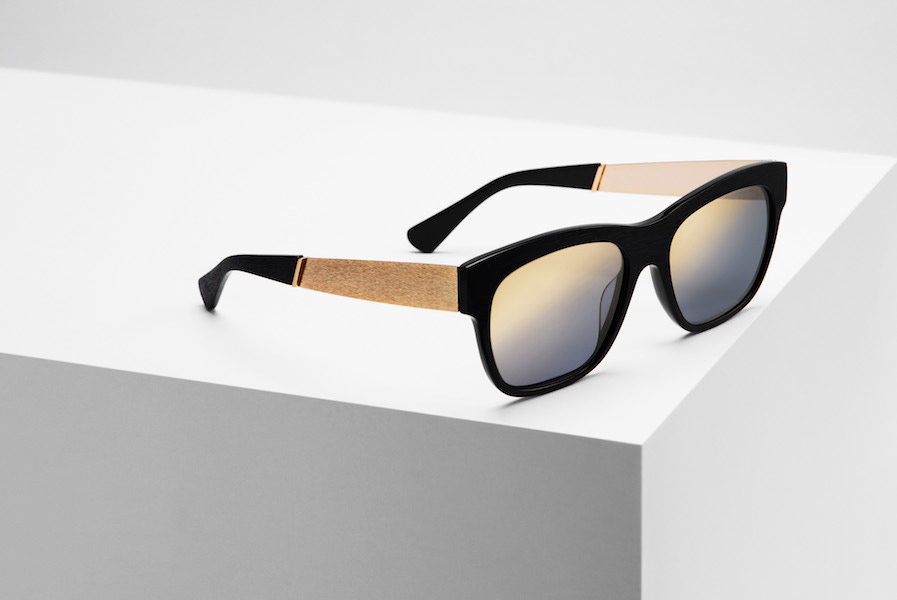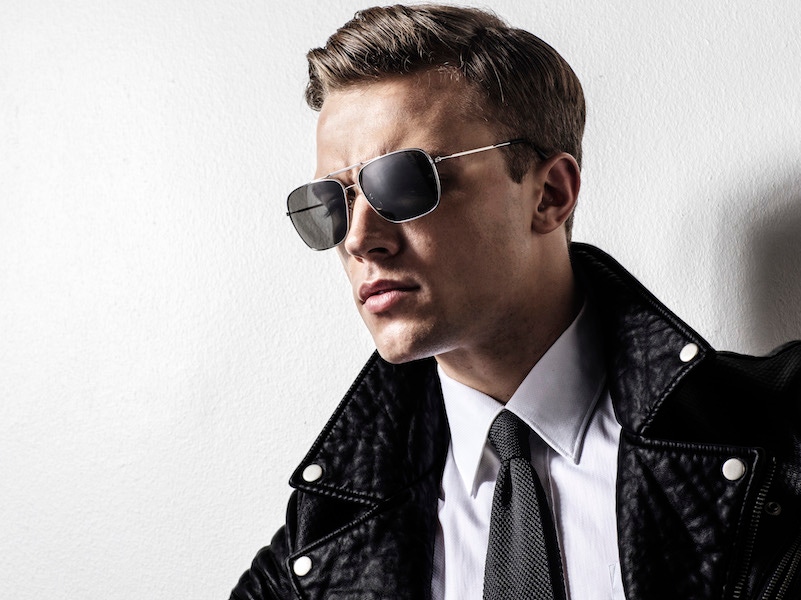 By the 1970s and 1980s, European luxury houses realised the lucrative potential of eyewear and began to produce their own, largely licensing it out to eyewear manufacturers, including Oliver Goldsmith. It was during that period when consumers became obsessed with branding, wanting to be seen in the likes of Gucci, Prada and Louis Vuitton; as a result the popularity of independent eyewear brands started to wane. The demand for Oliver Goldsmith was simply not there anymore, yet its legacy couldn't be taken away. In 1986, Claire's father and uncle ceased production and closed the business. Thankfully, for Claire, her uncle preserved the company's archive; prototypes, models, drawings, account information — the full Monty — in perfect order, and 20 years later Claire delved deep into it and relaunched the brand with plenty of history to work with. "I relaunched the first release of Icons in 2006 and made it exactly how it was. I didn't change a thing. It wasn't my place to do so. I am a guardian of the past, so I told the manufacturers, don't change a thing." The Oliver Goldsmith Icons collection pays homage to the brand's stars that wore Goldsmith. The only difference is that there's a wider range of materials and techniques at Claire's disposal; bright coloured acetates that have a range of tones and effects, various types of stainless steel finishings and a variety of different lenses, both in terms of colour but also the base curve, help to give a vintage effect. The majority of the lenses from the Icons collection are either made from cotton-acetate, originally developed in 1965, or Barberini lenses, which is a company at the forefront of lens innovation, known for exceptional levels of quality, testing and UV protection. The Oliver Goldsmith Icons collection, which 
The Rake
 has the honour of now stocking on our new and improved online store 
therake.com
, consists of updated remakes of classic models from the brand's heyday; from the late 1950s through to the late 1980s. Made in Italy, the collection (bar the stainless steel framed aviators), is entirely made from Mazzuchelli acetate. "I love that we are an acetate brand and that we hang onto that identity, I'm not a fan of metal to be honest," Claire informs me. Mazzuchelli is the leading acetate manufacturer in the world, and is situated nearby Venice, and has the skillset to create an infinite amount of acetate variables, many exclusive to Oliver Goldmsith. As such, the Icons collection consists of colours that are immense in their spectral aesthetic. Aside from stocking the most rakish models from the Oliver Goldsmith Icons collection, 
The Rake 
is also pleased to announce that we will be releasing two exclusive collaborations with the eyewear brand. The first is the Lord model, originally designed for none other than Sir Michael Caine, which has 
graduated and photochromic lenses
. Suitable for indoors and outdoors, whereby the lenses darken and lighten accordingly, they are the frames to rakishly don throughout the day, and wear into the party at night. Likewise, we have created our own unique execution of the Glyn model, with our own Mazzuchelli two-tone acetate, which will be released in the next coming weeks.