Oliver Spencer's twist on casual menswear
Oliver Spencer is single-handedly redefining casual menswear, combining the tenets of sartorial style with the rudiments of American workwear.
The gap between smart and casual is becoming more and more like a void. On one end: tailored suits and shirts, which come with a fairly hefty price-tag. On the other, a universe of overpriced polyester sneakers and ironic DHL-themed streetwear, which makes the early Noughties look like a scene from The Great Gatsby. Trying to tie it all together tastefully is the creative genius Oliver Spencer. A household name in British menswear, his flagship Oliver Spencer brand is now available on The Rake, with select pieces that give a glimpse into his skill at straddling the line between smart and casual. Everything Oliver does is grounded in the philosophy that quality needn't mean formality, and casual needn't mean careless - something a lot of today's designers readily overlook. In the latest collection, we see a continuation of this philosophy, with more mature (and perhaps slightly Western) undertones reflecting lazy Autumn days in the office, or a Sunday stroll in a leaf-strewn park. And yes, all of it looks good with white sneakers (apologies to any offended tassel loafers who might be reading). The fact is, we all need a little relaxation in our wardrobes, and Oliver Spencer is just the man to show us how.
Beginning as a market-stall trader at London's Portobello market, Oliver left art school with a mission to strike out alone. Initially selling records, he began working with high-quality fabrics and garments, and taught himself how to become a tailor. His success and skill as a shop-keeper led to the opening of Favourbrook on Jermyn Street (available on The Rake, and quite certainly on the smart end of our void) where he mastered the art of formalwear. The relaxed shapes and youthful designs redefined formalwear as something which could be worn by anyone (Cotswolds manor house, or no). After a decade of expanding Favourbrook, Oliver Spencer the brand was established in 2002. Things to remember: this is a time when frosted-tips and bootcut jeans were on-trend, and Oliver's expertise with formalwear influenced the way he set about dressing up casual garments. A lot of the sleek, workwear-oriented shapes worn in today's trendiest cities owe something to Oliver Spencer. And so, after nearly two decades of innovating, here we are: Oliver Spencer AW19 - as fresh as ever.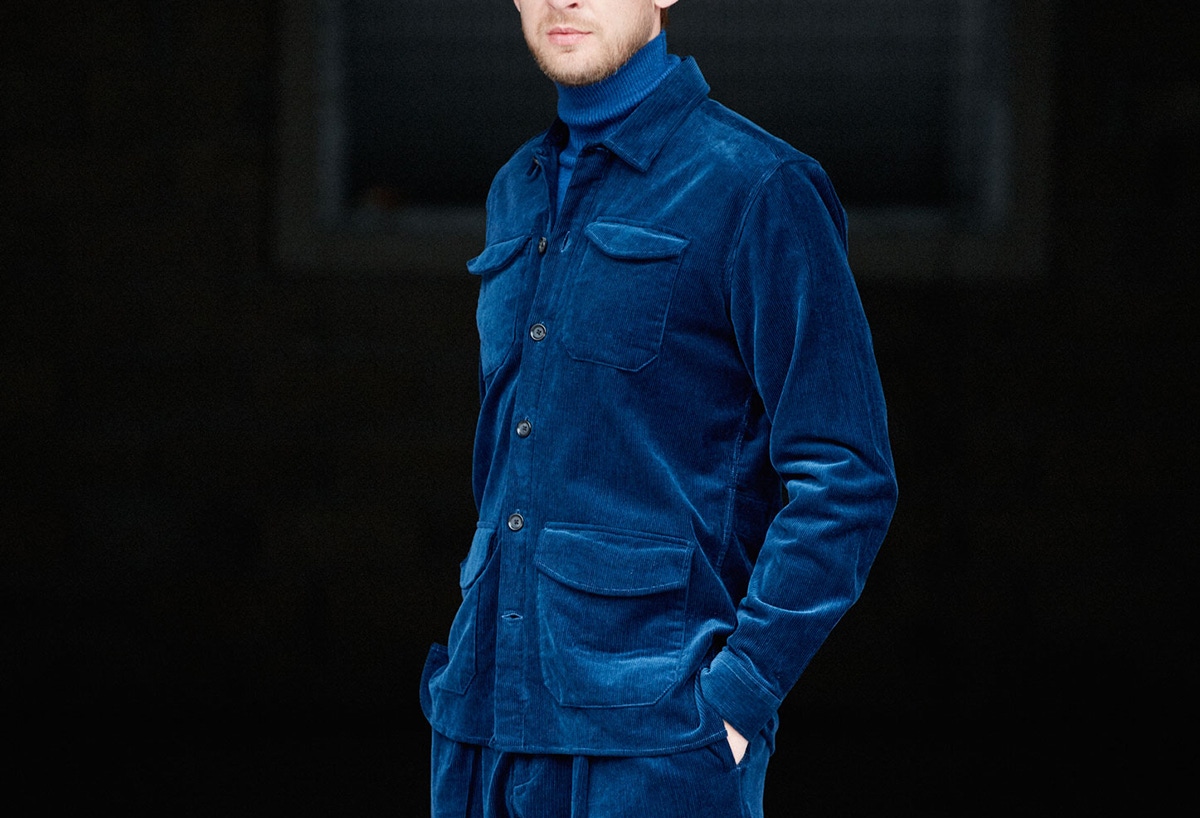 The pieces available online include a selection of work jackets and blazers, trousers, and sweaters. While undeniably British in nature, this new collection has one foot out in the West, with a few Americana-inspired pieces. The navy Cowboy jacket, in particular, is a worthy addition to your wardrobe, which will pair with practically anything, from smart shirts and trousers (perhaps Oliver's pleated and wool versions), to t-shirts and sneakers. Fully lined, it has four patch pockets in the front to store your wallet and phone (the modern man's revolver – draw!).
The Roxwell knit is a little more L.A. than Little Rock. The jacket-cardigan hybrid has a nineteen-sixties vibe, much like this Summer's hit film, Once Upon a Time in Hollywood, with its sunny, tobacco tones and Aran cable-twists. You can imagine this being worn at the bar of Hollywood's star-studded Chateau Marmont hotel, paired with denim jeans and boots (Hello? Yes, Johnny Carson will see you now).
On cooler nights, you can swap it out with the black Talbot roll-neck sweater, designed with a flattering stripe pattern along the chest and cuffs. The Talbot, like most things Oliver creates, manages to be both subtle and expressive at the same time, and is manufactured to his uncompromising production standards. As with all of the pieces available, the finest fabrics and yarns have been sought out from British and Italian artisanal mills, with each garment made in workshops throughout Europe. Around 40% of all Oliver Spencer products are made in England, which is especially impressive considering how fairly each product is priced. It's a world away from the fast-fashion principles informing other, more casual brands.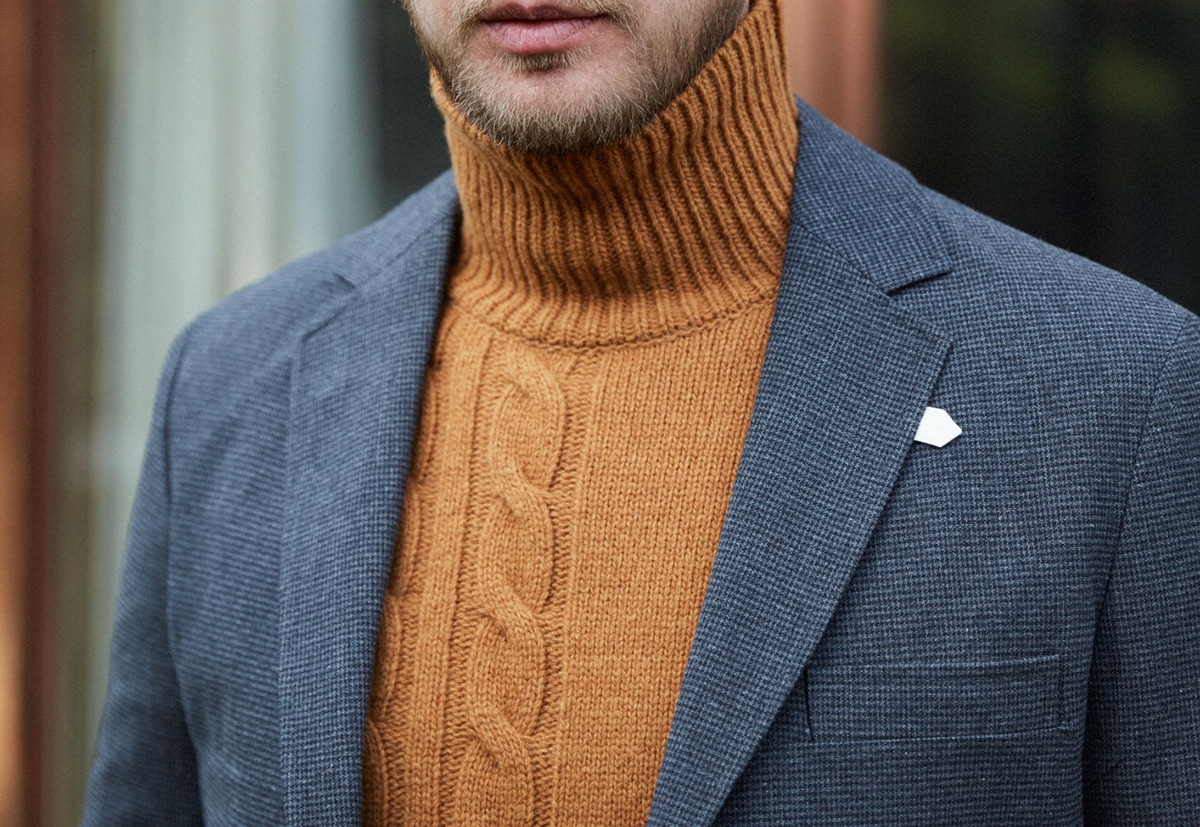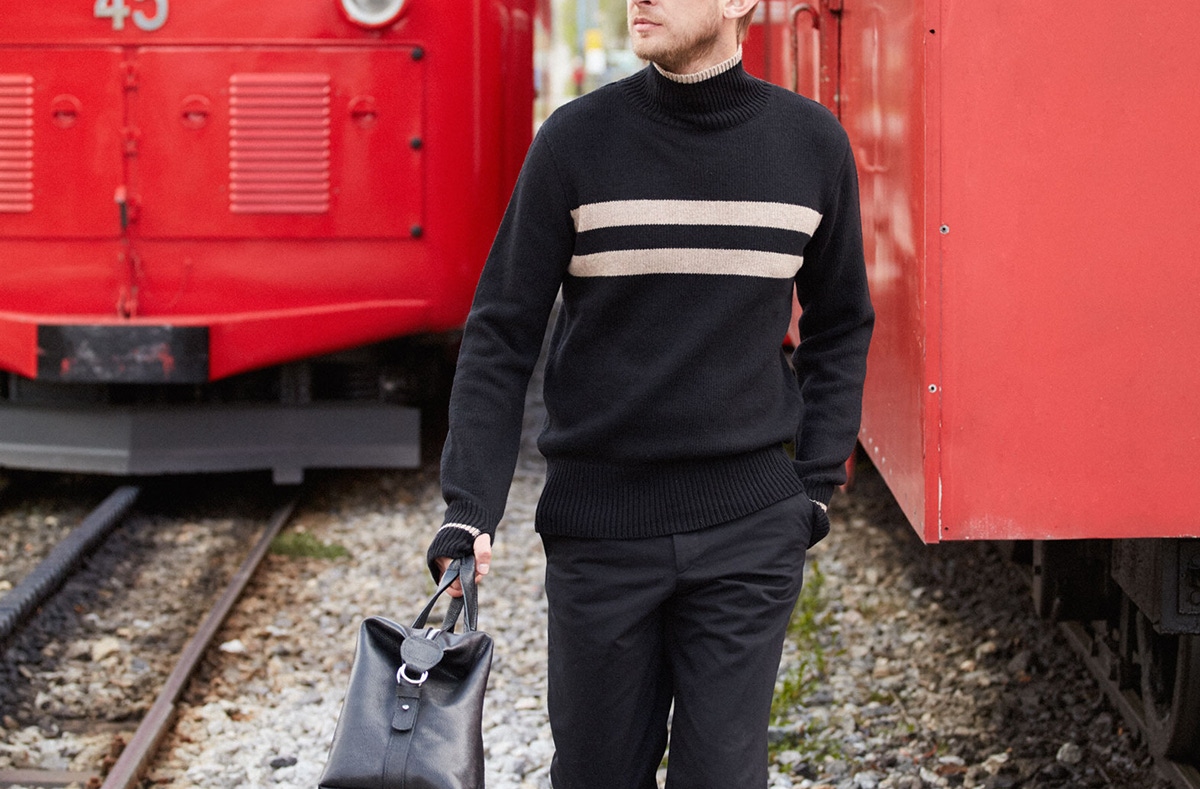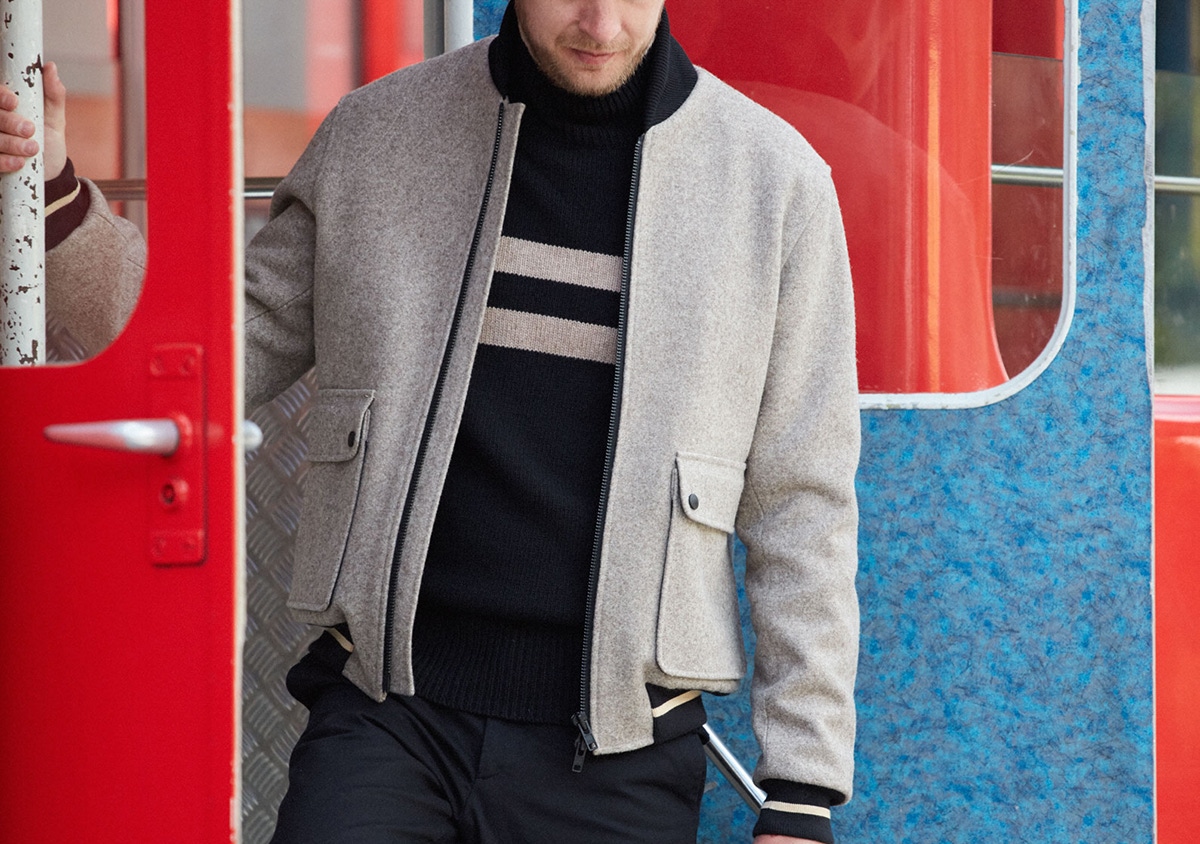 As Oliver himself once said, 'for me, this brand is about being yourself while being smart, being distinctive, and comfortable'. So, let's talk about the smart, distinctive, and comfortable star of Oliver's new collection, and the one we think The Rake readers will be coveting most: the cotton Foxham jacket. Moving away from pure-Americana, the blouson-shape remains as classic as ever. There is a certain playfulness and lightness of touch, thanks to the lighter tone of the houndstooth pattern. The jacket reveals good taste, without taking itself too seriously - exactly as all smart-casual garments should be made to do. We would wear it with flannel trousers, a white roll-neck, and black loafers, for the preppy Ivy League look.
Stepping entirely away from Americana, with a more English style is the Penton Green wool grove jacket, which is unlined and cut from Italian corduroy. Designed in a vibrant British moss green, and with four handy patch pockets, it looks like something a smart car-enthusiast might wear on the weekends. And if each garment seems practical, it is because they were designed to be. Oliver adds, 'I make clothes you can adopt and inhabit. Clothes you can live in, clothes you can do things in'. Perhaps this is why Oliver's vision has been so refreshing for smart-casualwear; why he remains a beacon of taste in that ever-expanding void.
Each item can be worn according to how we live. One person's driving jacket can be reinterpreted by another as an outer layer for their morning commute. What makes high-quality casualwear so much fun to own is the versatility and lack of rules – and with Oliver Spencer's newest collection on The Rake, you can begin experimenting each distinctive piece against the rest of your wardrobe for looks that reveal you at your most relaxed.