Omega Speedmaster Owned by Ralph Ellison Comes Up for Auction
Out of invisibility, the timepiece that literary giant Ralph Ellison wore for nearly 25 years comes up for auction at Phillips.
For many watch collectors, exquisitely chamfered dial edges, on-dial text mishaps and even serial numbers revealing batch-of-ten scarcity can be bit-part protagonists in what makes a piece collectable: for such romantics, the story behind an individual watch gives it vastly more dinner-party wow factor than anything scrutinised using a loupe. The Omega Speedmaster before you - which will go to sale at Phillips's annual New York Watch Sale on the 12th December - is a one-in-a-zillion example of such a piece, as it spent around quarter of a century, from 1968, on the wrist of the late Ralph Ellison who, as the author of Invisible Man, is considered one of the most important American writers of the 20th century. Originally sold at a Long Island estate sale after Ellison's death in 1994, the piece which has since made its way to Phillips is 40mm in diameter, and comes with an extract from Omega archives confirming production of the piece on March 15th, 1968 then subsequent delivery to the United States. Its missing upper pusher, cross-referenced with various photographs of its illustrious author, also authenticates its provenance.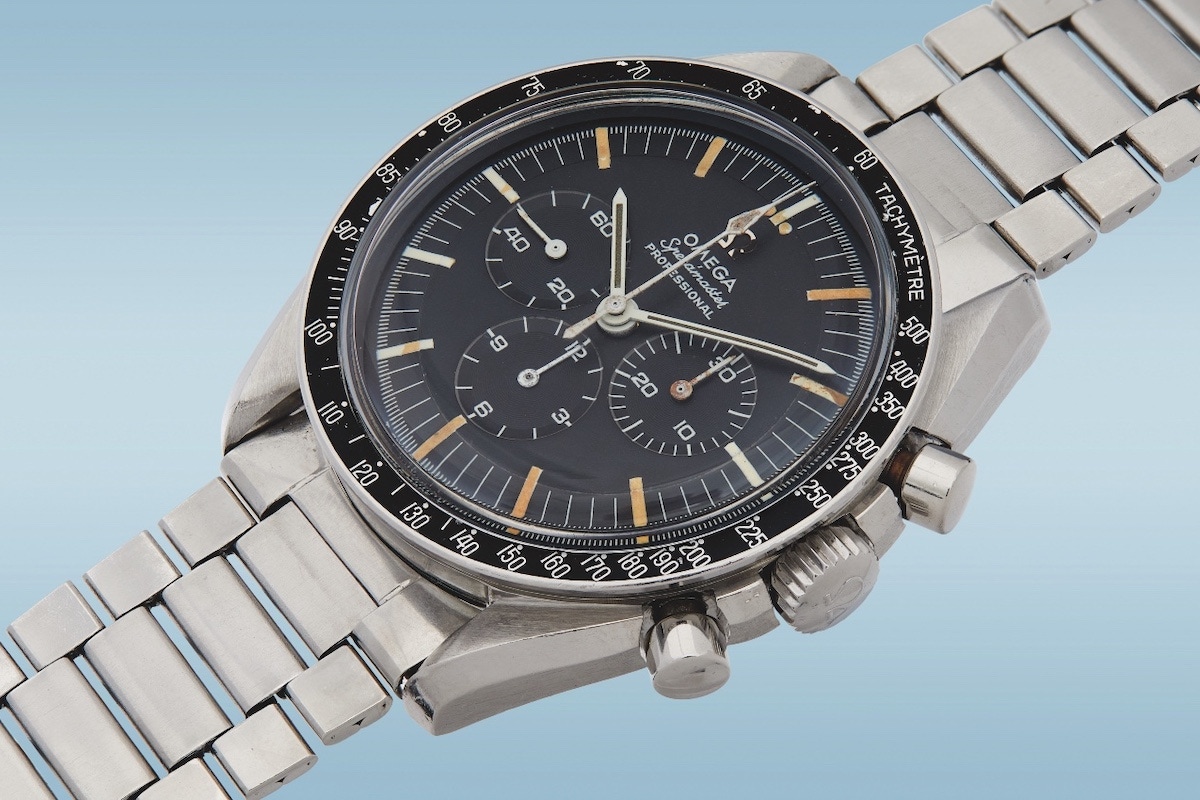 "Ralph Ellison was undoubtedly one of America's most influential writers, and in his famous novel, Invisible Man, watches, clocks and time are clear motifs, so I think we can assume he had strong feelings around these themes," says Omega's Brand Heritage Manager Petros Protopapas. "The fact that he cherished this Speedmaster so much gives it some very special provenance. Of course, as a timepiece in its own right, this ST145.012 model is already highly sought-after by collectors. This was the model worn by NASA astronauts during all of the Apollo moon landings, and is driven by the iconic Calibre 321, which adds even more value. In investment terms, Protopapas says, it helps that the Speedmaster's loyal, dedicated already following ensures that vintage models often do well at auction. "Adding to that," he says, "the fact that this model's previous owner was a literary icon casts the net much wider for potential buyers. I'm certain it will appeal not only to watch fans, but also literature buffs and institutions and individuals who are passionate about the sorts of social, cultural and African American issues that Ralph Ellison wrote about. It's not often that a piece of such significance comes up at auction."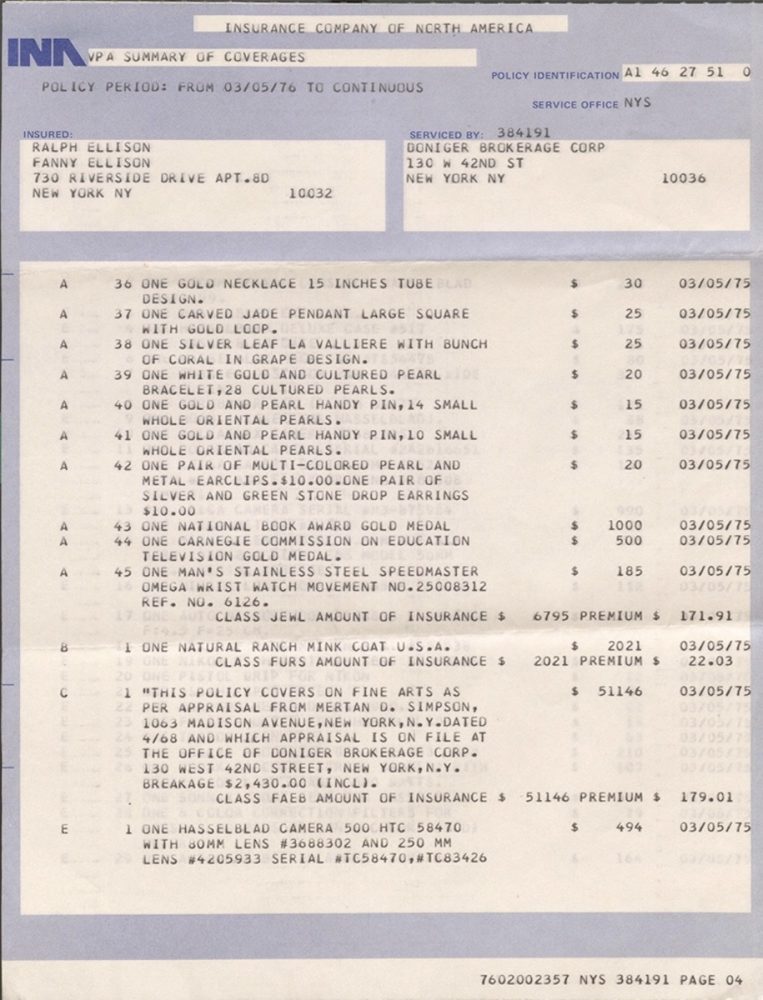 Omega's CEO Raynald Aeschlimann agrees. "We love it when our watches play an important role in people's lives," he says. "We've seen it so many times before, whether it's on the wrists of astronauts, athletes, musicians or explorers. This time, we are talking about a Speedmaster belonging to a writer who contributed so much to the social commentary around African American issues. And, as well as being a great writer, Ralph Ellison was also a very stylish man, and I like the idea that he chose the Speedmaster for his distinctive look. I also feel quite inspired to look back at his life and further understand his views about the human experience. Not only were they significant at the time, but they still resonate today. It makes us feel quite close to him as a person and a writer, and we're all enjoying sharing his story." Naturally, a watch with such rich provenance has signs of use beyond that missing upper pusher. Propopapas describes the piece's condition as being "well loved", adding: "The timepiece is quite crisp, although the dial has seen some natural aging, but that's quite typical of these vintage models. The missing pusher has been replaced by a period-correct piece and, as part of further conservation effort, a new gasket and crystal have been added - and, the original crystal does in fact accompany the watch at auction. If you're a collector, the condition is a bonus. It shows that it was worn and loved by Mr Ellison, and played an active role in his life. That certainly appeals to people who are attracted to the provenance."
Adds Aeschlimann, "When a watch has been owned by a historical figure, some well-worn character gives it emotion and a sense of human spirit. It tells the story and almost takes you back to the time of the owner's life." Indeed, given the author's output and achievements, whoever acquires this piece will be taking home not simply ownership of a piece of literary memorabilia: this is a precious artefact from America's Civil Rights Movement.