On Tour with Private White V.C.
Whether it be the Allied Forces, The Met and more recently the Department of Health, Private White V.C. have always served their country when called upon. Considering their unwavering support to the NHS during the pandemic it makes it even more impressive that they've produced their most extensive and ambitious collection yet.
Private White V.C. would have been forgiven for producing a scaled-back spring/summer 21 collection. Due to the global pandemic, they initially had to close their grand red-brick warehouse, Cottenham House in Manchester. Tremendous uncertainty lay ahead for the firm and its Founder/C.E.O., James Eden. When, The Rake caught up with Eden at the beginning of 2021, he reflected on the severity of the situation by saying: "At the height of lockdown, we faced a bona fide threat to livelihoods, jobs, economic security and health." However, like Eden's great-grandfather Private Jack White — who became the sole owner of Cottenham House after being awarded the Victoria Cross for gallantry during the first world war — he's made of resilient stuff, and not afraid to take decisive action. In a very short time frame, Private White V.C. became the largest manufacturer of medical-grade gowns and surgical masks in the country, and instead of letting staff go, they have managed to create over 50 full-time jobs in the region.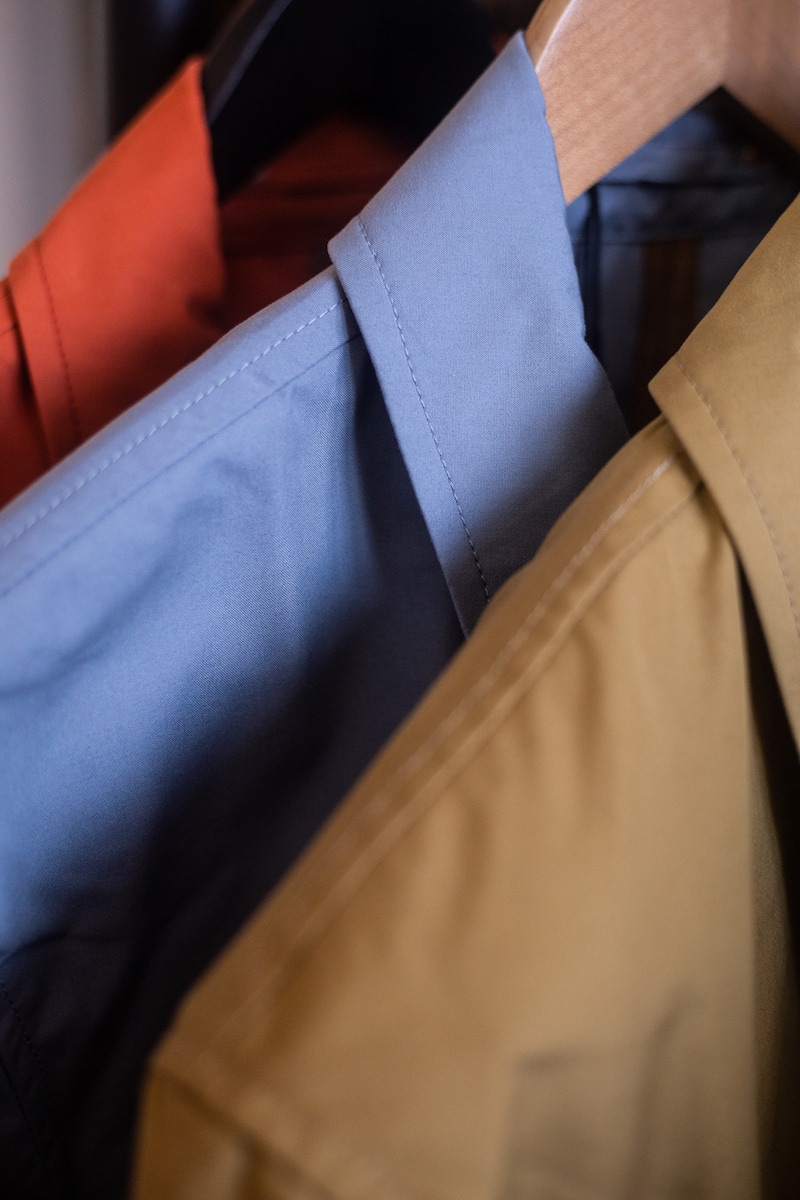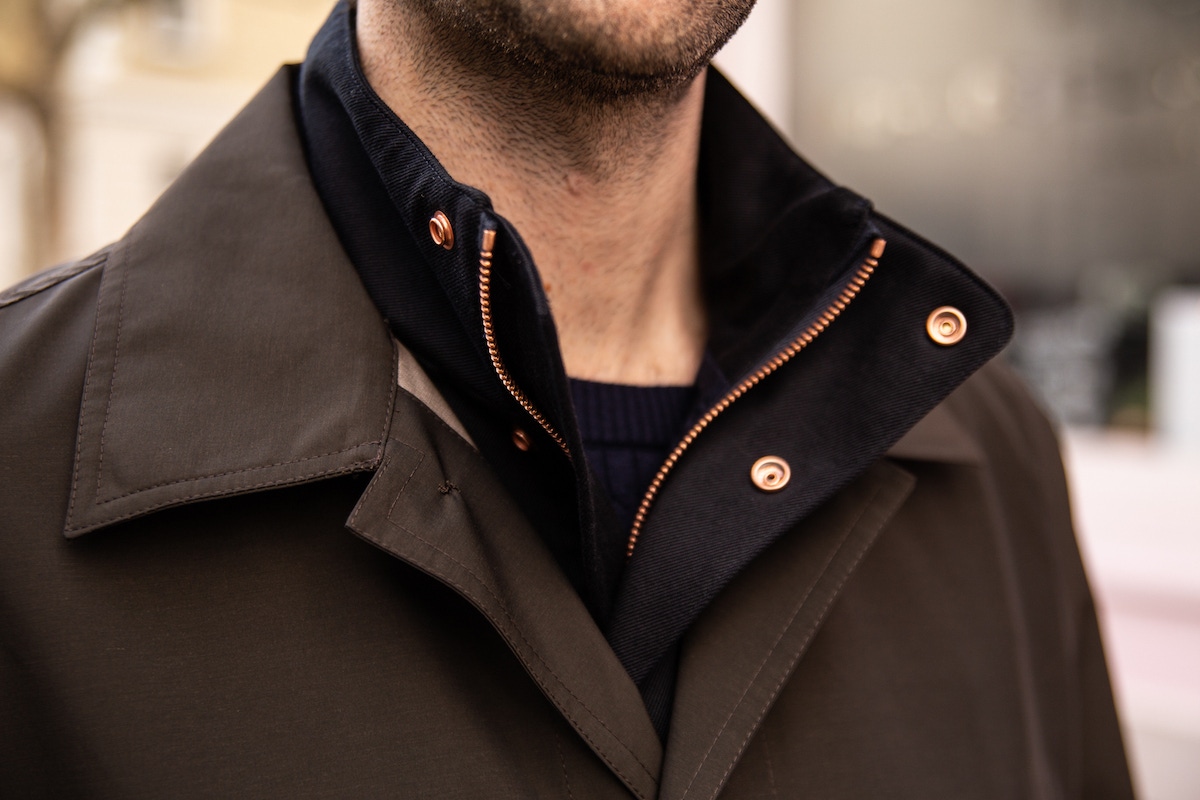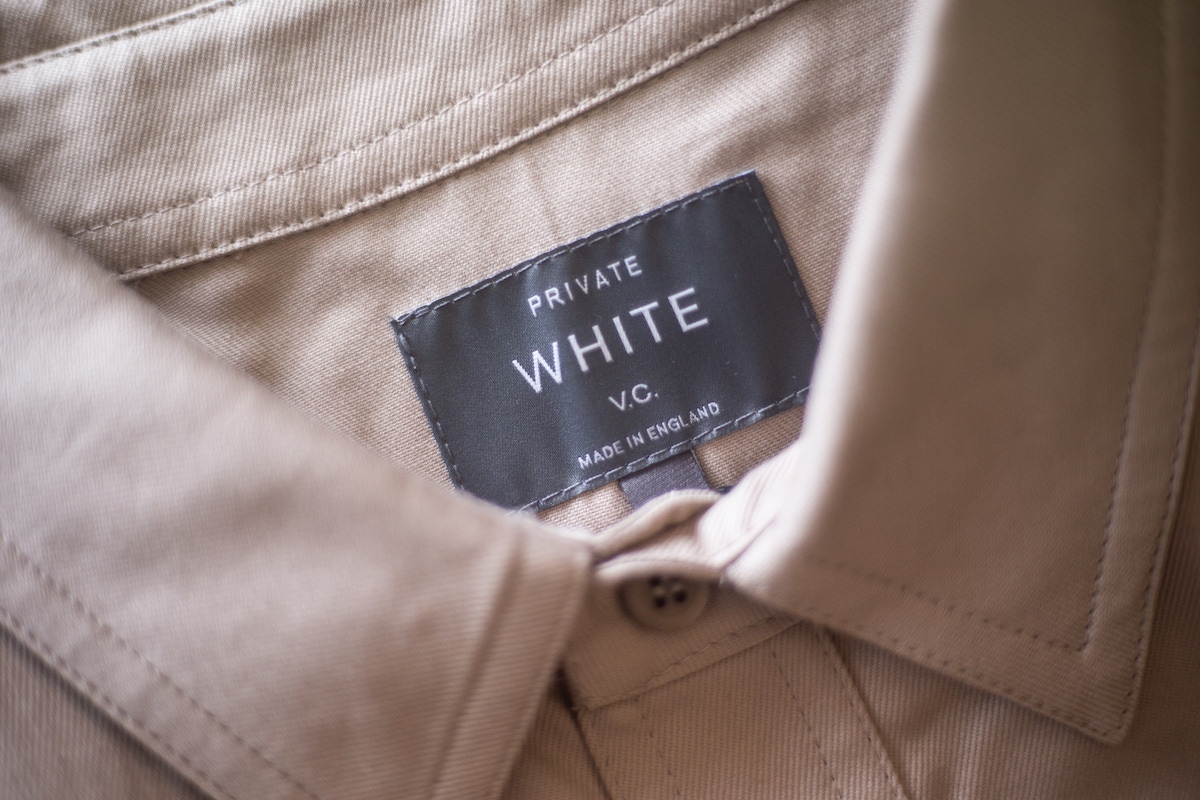 Covid-19 kept on rearing its head, but in the midst of the challenges it brought, Private White V.C. have produced their boldest, most ambitious and important collection ever. What makes it even more extraordinary, is that Cottenham House, which was converted to offer their services to the Department of Health and Social Care, is the factory where each garment from the new collection has been designed, developed and handmade. About the collection, Eden said: "The overarching quality of the construction, the cut of the patterns, the variety of the cloths, and the styling of the silhouettes, have produced what, in my head and heart, I know to be our most exceptional collection ever." It is hard to disagree with Eden - as not only does the collection chronicle their eminent versatility and functionality standards, but it is obvious that there has been a lively injection of youthful resplendence amongst the designs. None more so than their iconic Ventile® Mac 3.0, which now comes in retro shades of blaze orange, mustard, and sky blue. We might be heading into summer, but on a stormy night wandering through the city, the 100% waterproof single-breasted raincoat will protect your outfit from a soaking, whilst its lightweight nature will prohibit you from overheating.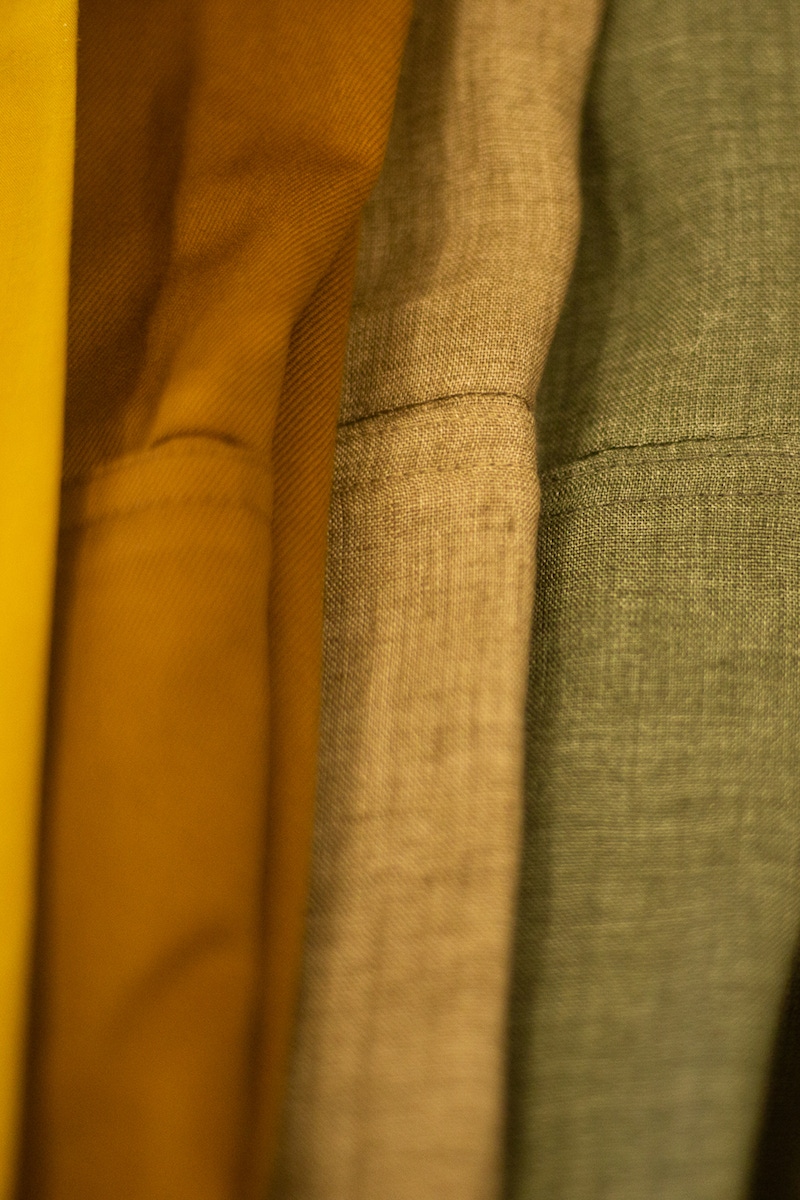 On the theme of technical outerwear, Private White V.C. have produced a Harrington jacket, which is an interpretation of the classic blouson style – and is crafted in Ventile®, the world's most famous cotton. Popular amongst 1950s Hollywood stars and skinheads alike, the Harrington has always had the rare ability of infiltrating its way into the wardrobe of societal-fringe subcultures. The Harrington jacket and jeans go hand in hand, and because this particular model is ethereally lightweight, it must be the go-to jacket to have at your disposal when you're travelling around in summer. Crafted in the finest 100% Japanese cotton, the brand's Ripley shirt with camp collar is a stylish summer essential and like the Macs and Harrington it comes in a variety of bold hues. Wear with a pair of high-waisted shorts or linen trousers, with some leather sandals and shades for the ultimate summer look.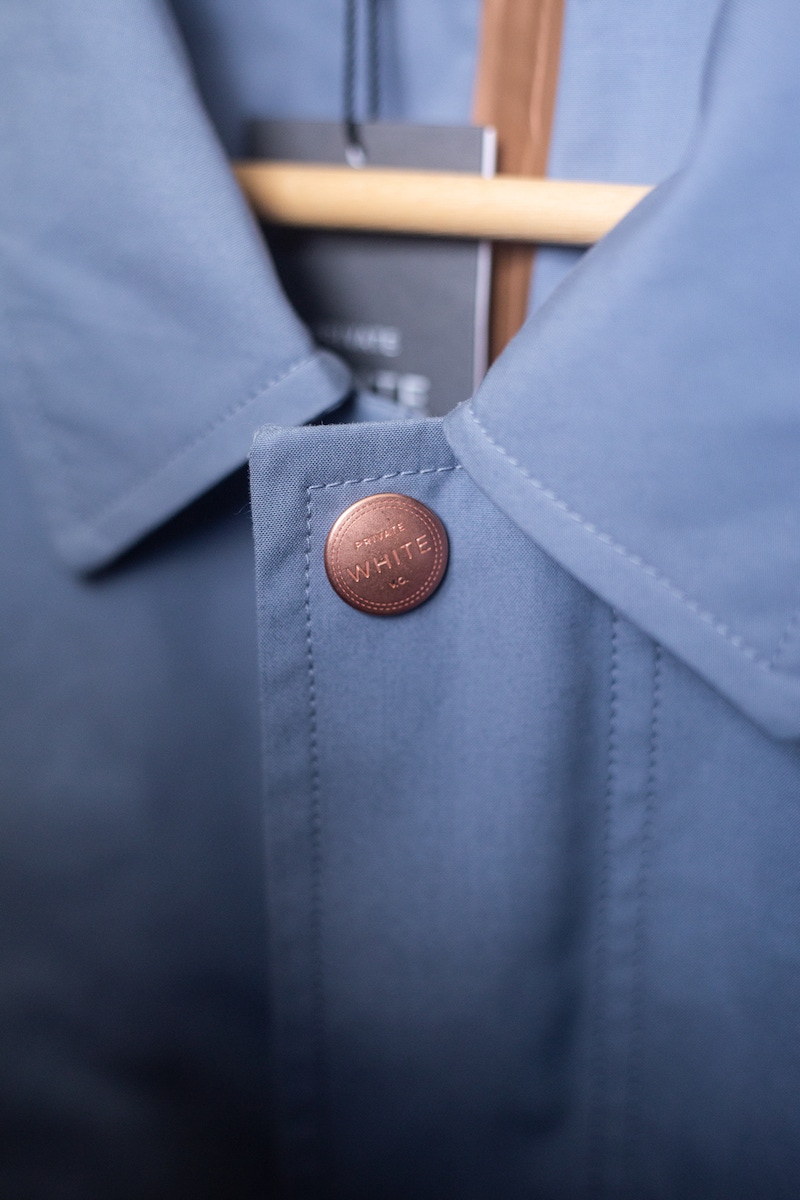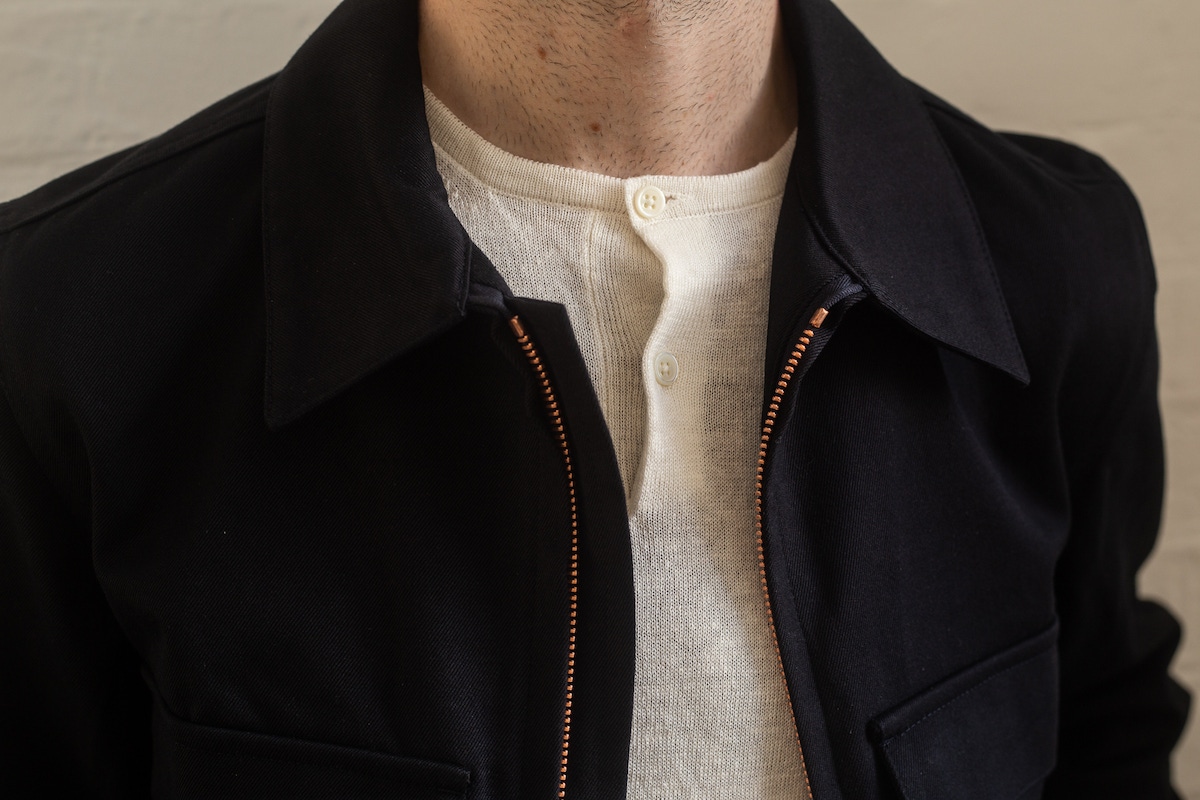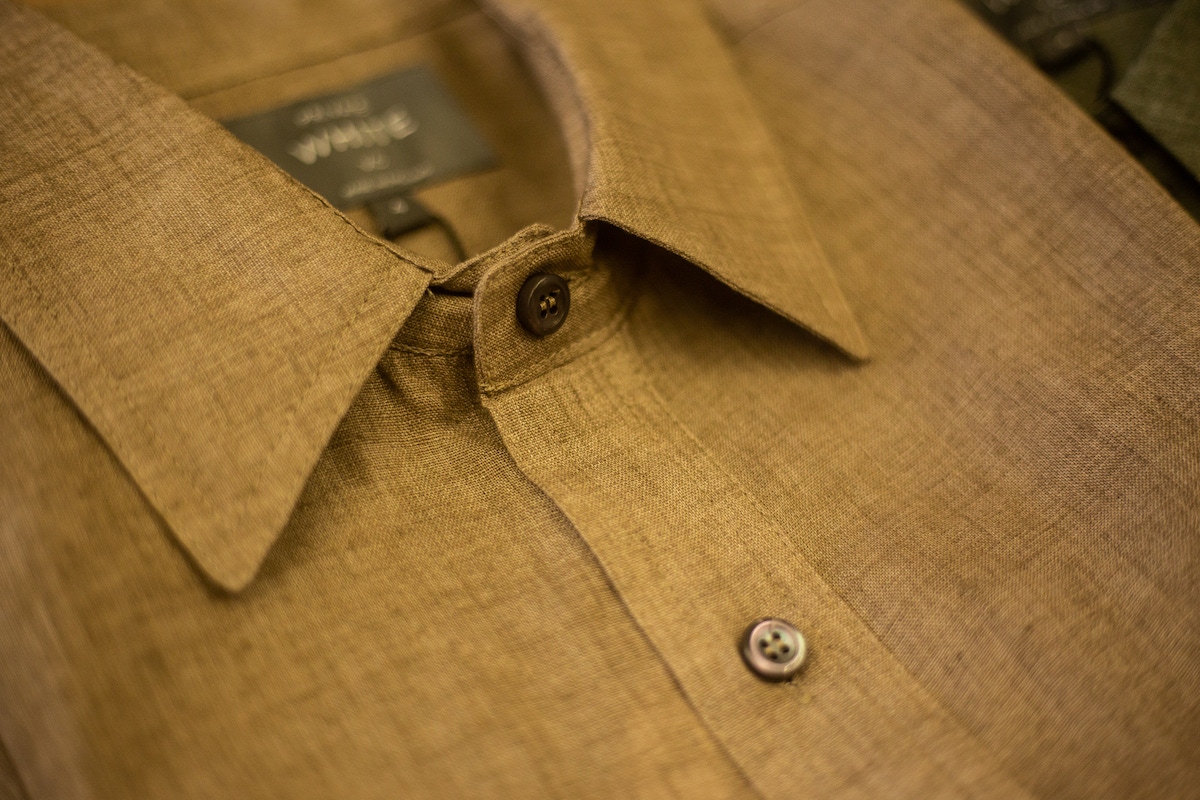 The collection from Private White V.C. includes a contemporary Loro Piana® Caban three-pocket jacket, whose fabric boasts the world-renowned Storm System® reinforced by a 100% waterproof membrane. Arriving in either navy or chocolate brown, its clean lines represent a minimalistic aesthetic, and with its technical prowess, it's easy to see why it's one of Eden's personal favourites. Elsewhere, and inspired by traditional French and British workwear, their studded Franglais blazer which features a notch lapel is an extremely practical yet stylish garment, whilst their bellows pocket jacket in cotton twill is also a fine utility piece. What is so astute about this collection is that although Private White V.C. are known for their iconic standalone pieces, they have pinpointed particular models, put their own mark on them – and still managed to produce a range where they can be worn in harmony with one another. And this very much includes their coveted technical jackets, which in their summer editions are the perfect protectors to wear over the rest of their apparel.