One to Watch: March LA.B
Striking a natural chord between Biarritz and Los Angeles, March LA.B is a new luxury watch brand bringing back France's horological heritage.
March LA.B is a French-made luxury watch brand established between Los Angeles and Biarritz, striking a balance between modern LA style and French heritage detailing. Rooted in vintage inspiration, their timepieces are refined in their simplicity while having a certain edginess that reinforces their contemporaneity. We lift the lid on the people behind the brand and the manufacturing process that makes March LA.B one to watch in the horological universe. WHO IS MARCH LA.B? March LA.B is a tribute to the timeless elegance of vintage watches. The brand's creative modus operandi is to design timeless watches that will transmit to future generations, following the example set by the most exceptional watches of the past decades. The aesthetic focuses on minimal, elegant and lower-profile styles with balanced proportions in line with the style of today's urban dandy.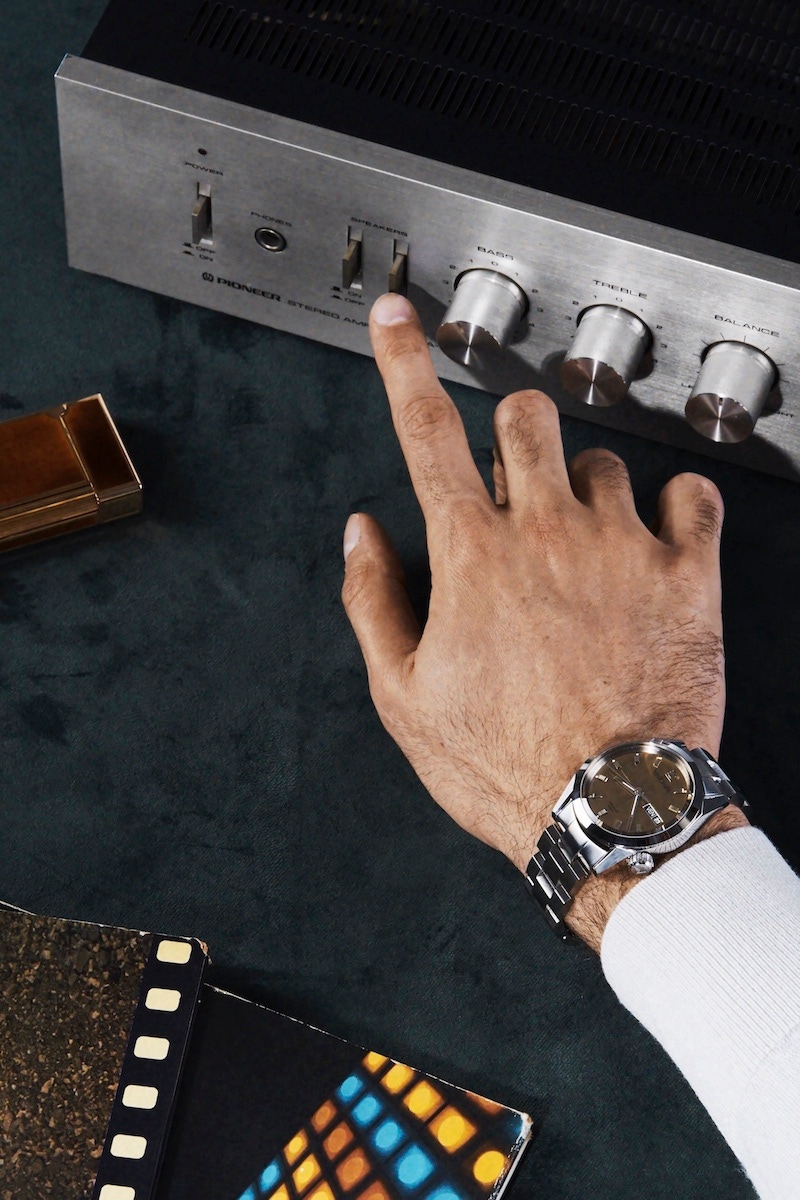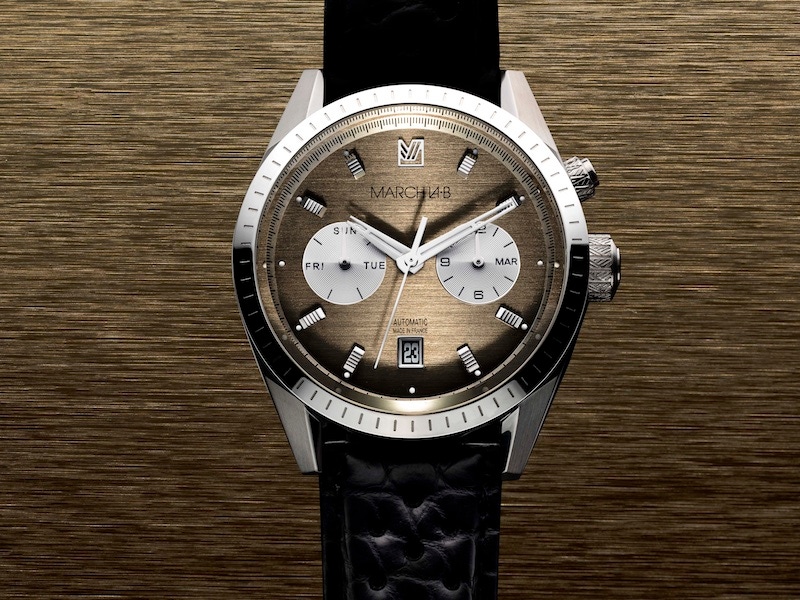 In order to underscore the extreme precision of their designs, the creators of March LA.B have partnered with some highly regarded members of the watch-making industry. After an initial Franco-Swiss manufacturing collaboration, March LA.B shifted course by aligning the brand with the tradition of French watchmaking. By partnering with prestigious French assemblers and leather goods artisans in the area of Morteau, March LA.B has retained its scrupulous adherence to the principles of local watchmaking culture: technical expertise, reliability, and accuracy. Hence, their watches are assembled by master watchmakers who have perfected the complexities of their craft. All components are constructed, tested and adjusted with painstaking detail in order to ensure the utmost quality. The custom MIYOTA 9015 movement is the heart of the March LA.B automatic collection and represents incredible value for money. Jump out of the movement and into the dial and you'll find any number of subtleties, decorations and components that celebrate a strong and unique identity: the finely worked crown placed at 4 o'clock; engraved case back; green signature highlights revealed through discreet touches; a bold case treatment with contrasting polished and hand-brushed steel; customised dates and locking buckles that reflect the retro spirit of the brand.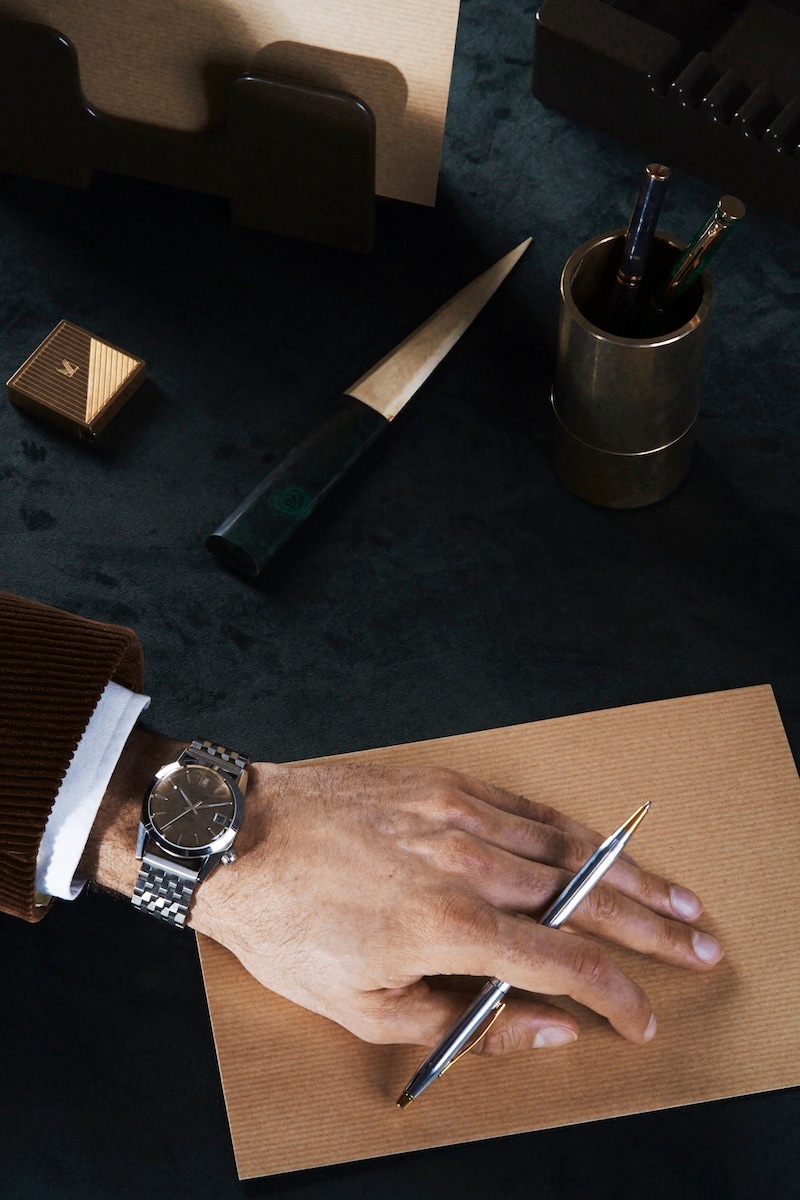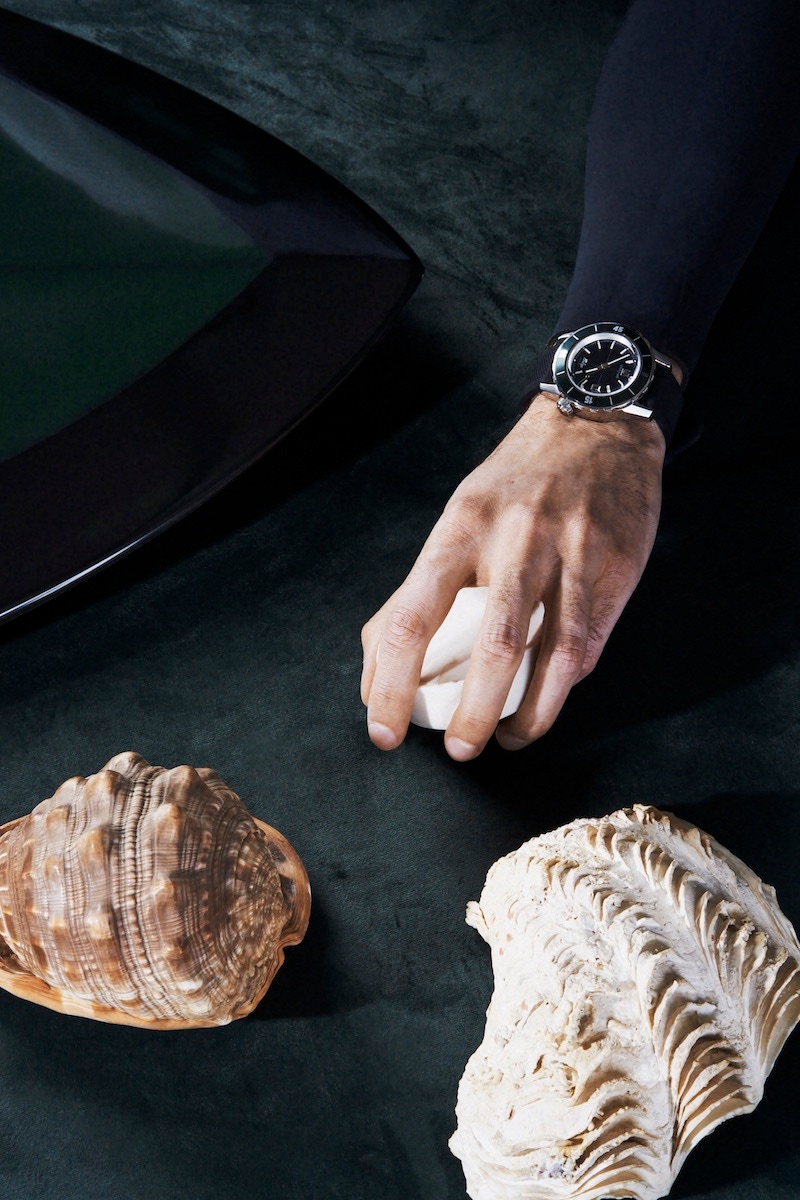 STRAP WORKMANSHIP
Once assembled, the March LA.B timepieces are paired with a variety of exotic and genuine leather straps: stingray from Thailand, lizard Tupinambis Merianae from Argentina, alligator from Louisiana, Astra calf leather from France. All straps are handmade using classical techniques. The result of these labours yield unique straps that age beautifully.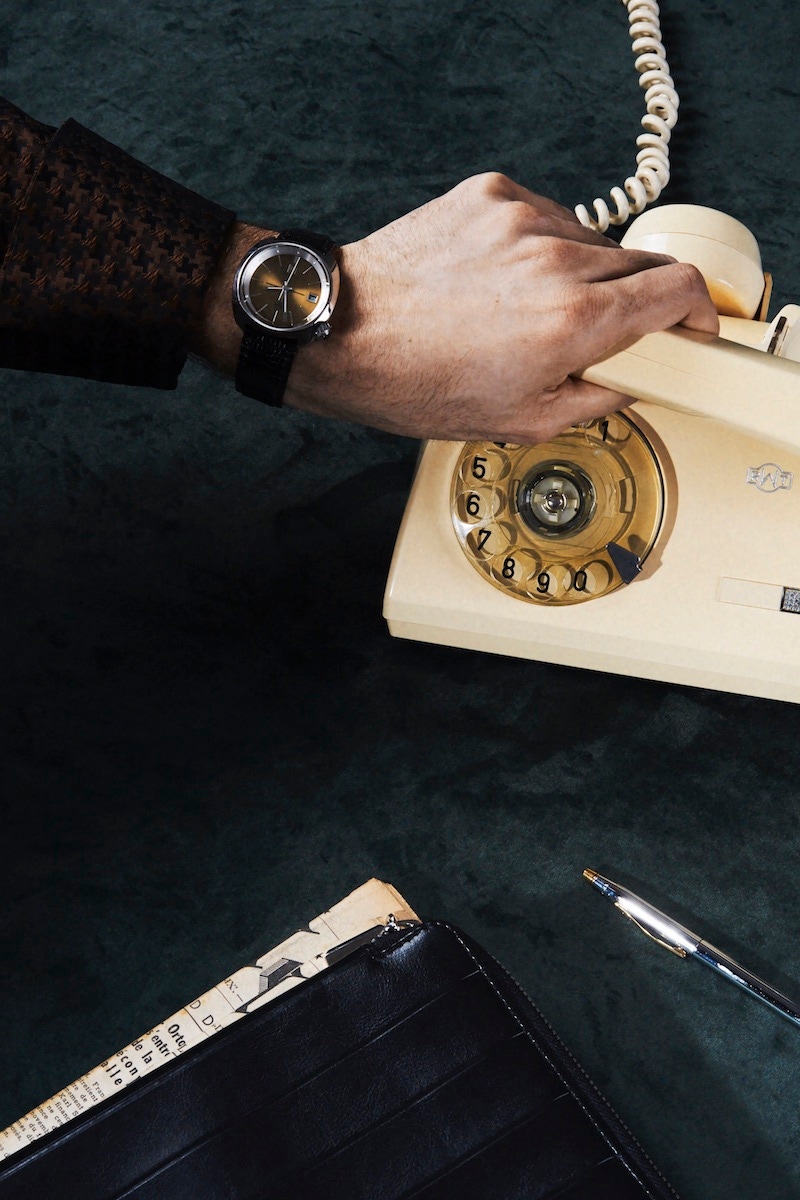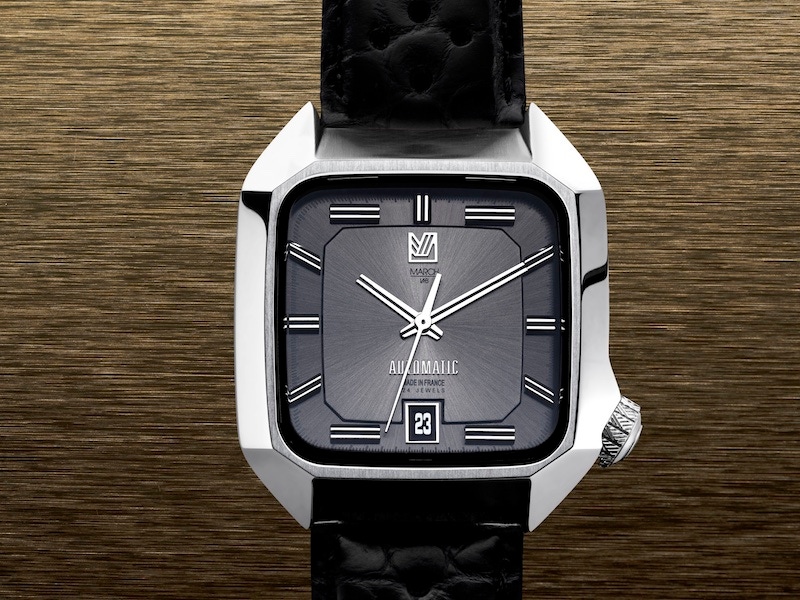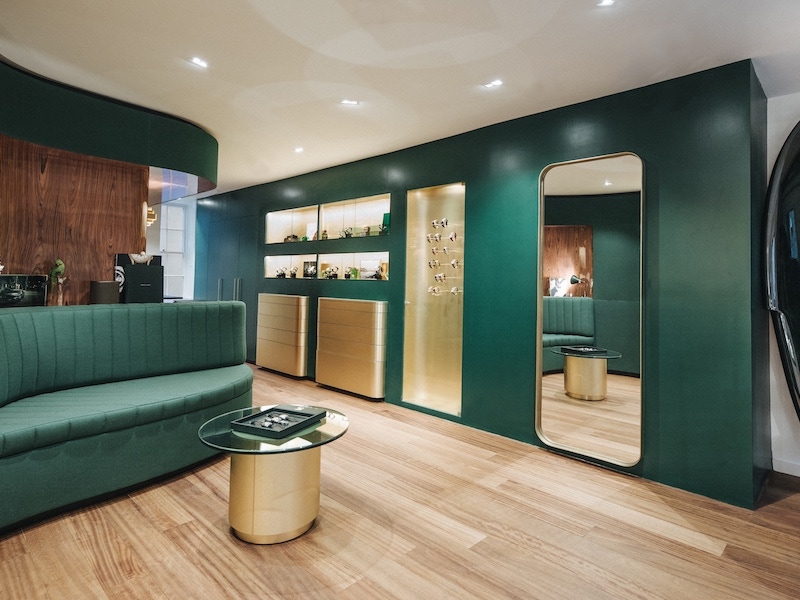 MEET THE FOUNDERS ALAIN MARHIC A sports enthusiast and father of four, Alain Marhic is a man who has cultivated his passions founding two windsurfing academies in Brittany during the early 1990s as well as having had a successful modelling career. He joined the Quiksilver group in 1999 working at their world headquarters in Cote Basque, near Biarritz. Eventually assuming the position of Director of Operations for the eyewear and watch divisions. With a vast business experience as well as an eye for design, fashion, and product development, Alain developed an acute sense of brand management working for a global giant in the action sports industry. In 2008, he made the audacious decision to leave everything behind. Driven by his passion for product he started the March LA.B odyssey. He is its founder and CEO. JEROME MAGE At 20 years old, Creative Director of March LA.B Jerome Mage left France for the lure of Los Angeles, California where he quickly found himself in charge of the creative direction of a major action sports eyewear company. An expert in mixing fashion and technology, he founded his design agency in 2001. Since then, he has built a client list of devoted action sports companies such as Burton and Quiksilver. Passionate about history, especially all things related to the French 1st Empire period, Mage is an atypical designer. He can be seen behind the wheel of his powerful Mustangs, blasting T-Rex glam rock on the Californian highways or window-shopping at the Antiquarian Louvre Market while in Paris. JOSEPH CHATEL Joseph Chatel is an iconoclast of the financial world. With a post-graduate degree in business law and taxation, he first became a legal and tax advisor but quickly transitioned to the entrepreneurial world. Co-founder and former president of DNCA Finances, in 2016 he created a new asset management company. Close friend of Alain Marhic, he joined MARCH LA.B in the capacity of business angel and adviser.