Original Blue: The Cooper Collection
The Rake introduces The Cooper Collection, a premium selvedge denim line by Lee Cooper, founded in 1908. Known to be the original British denim brand, The Cooper Collection is a modern interpretation with high levels of quality and craftsmanship that's kept true to its roots. 
In a world that's seemingly plagued by globalisation and its bitter fallout — with mass-market trends that are involuntarily forced upon you and the irreversible consequences — there is, and always will be, a glimmer of hope. A light at the end of a tunnel if you like, for the coming of a brand who don't bat an eyelid to conforming to the fast-consumer-market-zeitgeist, and simply do what artisans do best. And that highly commendable ethos is simple: produce garments that are made with the utmost levels care and consideration, crafted to last a lifetime through high quality materials and develop value that completely supersedes price tag (whilst at the same time looking and feeling fantastic).
Indigo denim jeans, the most popular garment ever, has transcended every social, cultural and political line. They are found across the entire menswear spectrum from high street to high-end and are an example of this global issue and an area of this bitter fallout. To put it bluntly, there are so many pairs of jeans out there which are the diametric opposite of what rakish denim looks and feels like. And we all know this, we see it every day, on every street. Fear not, though, Rake readers, for there is hope and that light at the end of the tunnel is a British denim brand — in fact, "the Original British Denim brand" — Lee Cooper. Founded in 1908 in East London, their newly released premium selvedge line The Cooper Collection ticks all the right boxes, and are one of the greatest additions to the denim scene we've had in years.
Lee Cooper's autodidactic founder, Morris Cooper, realised that during the formative years of the 20th century there was a need for well-made, durable and comfortable workwear for London's industrialists, and thus catered to that growing market. Lee Cooper prospered, unlike many other companies, as a result of two World Wars, due to the War Office's demands for the brand to produce robust workwear for the combined war effort. Post-World War II, and in conjunction with 'the rise of the teenager' and the surge in popularity of denim into the contemporary style vernacular, Lee Cooper went through a slight transition and was flung into popular culture, adorned by the likes of The Rolling Stones, skinheads and mods, and artists such as Serge Gainsborough and Jean-Paul Goude. Lee Cooper became 'cool' — partly due to the fact that popular American brands weren't available in the UK — and towards the later stages of the 20th century and into the 21st century morphed into a brand that suddenly became overlooked, unappreciated and wandered into a void of almost non-existence. Until now.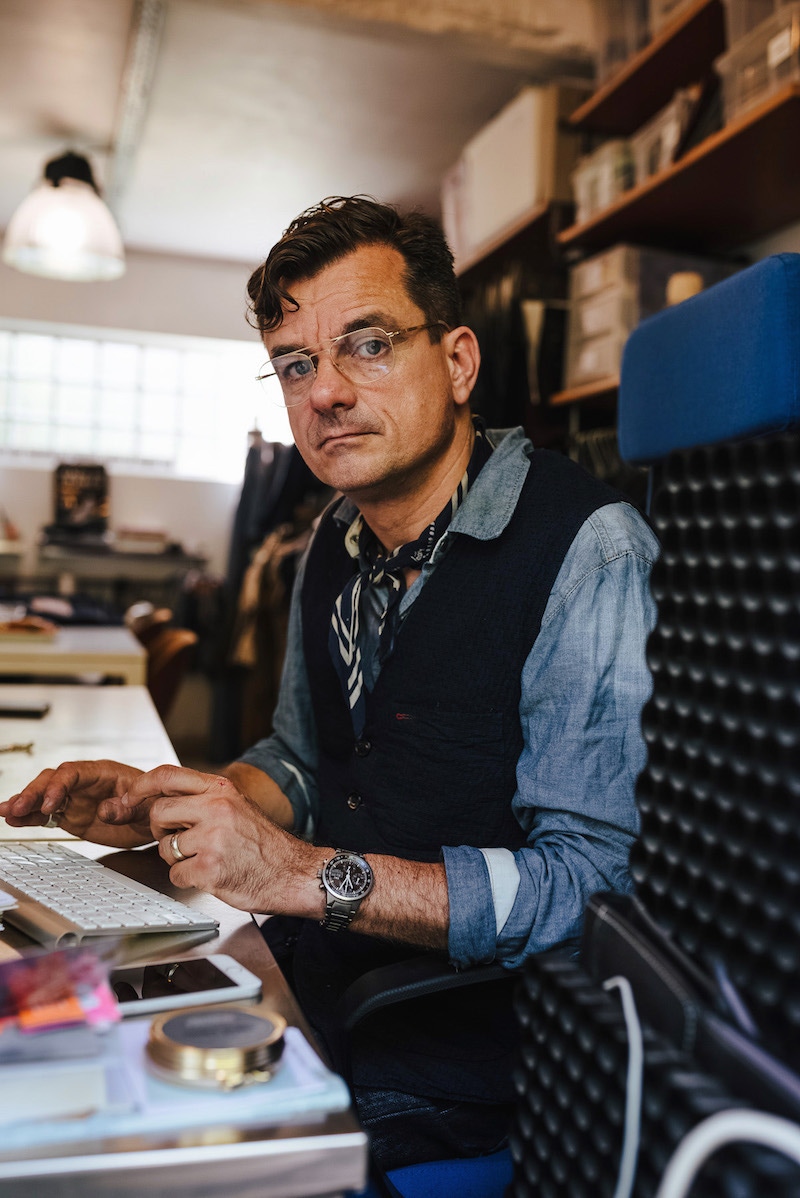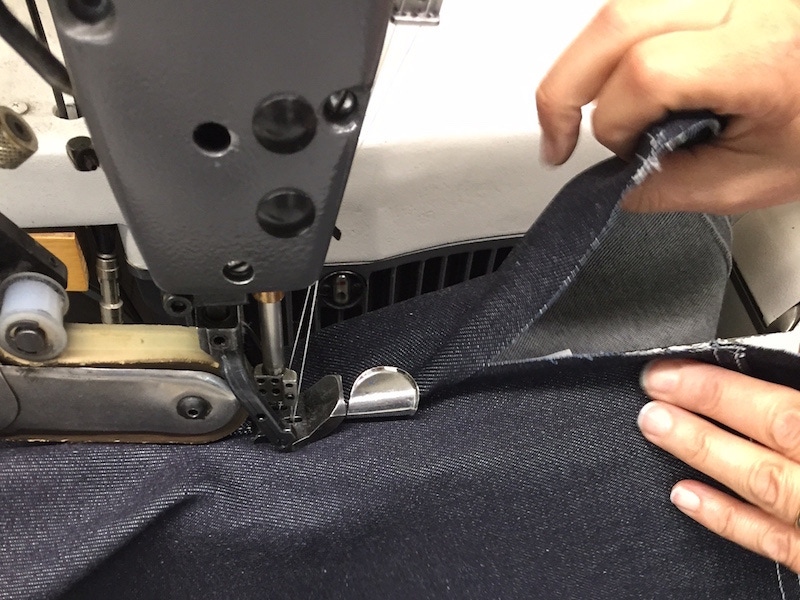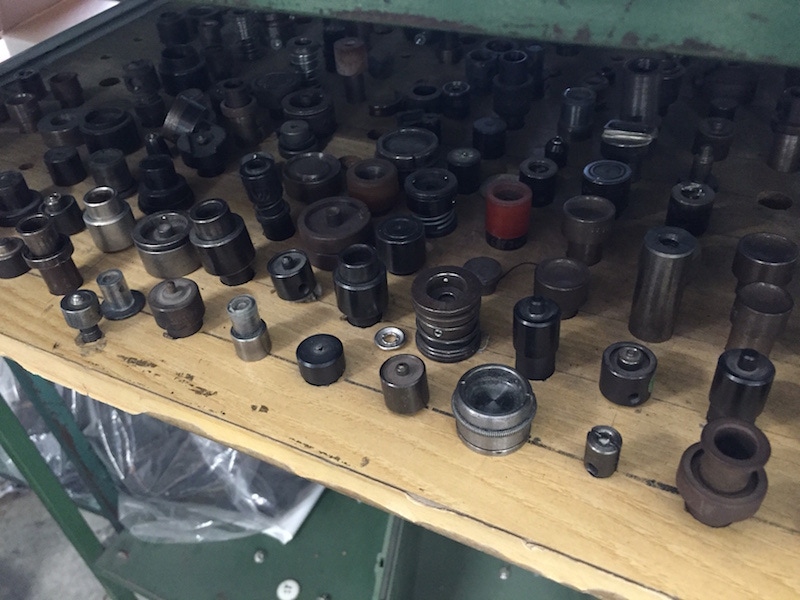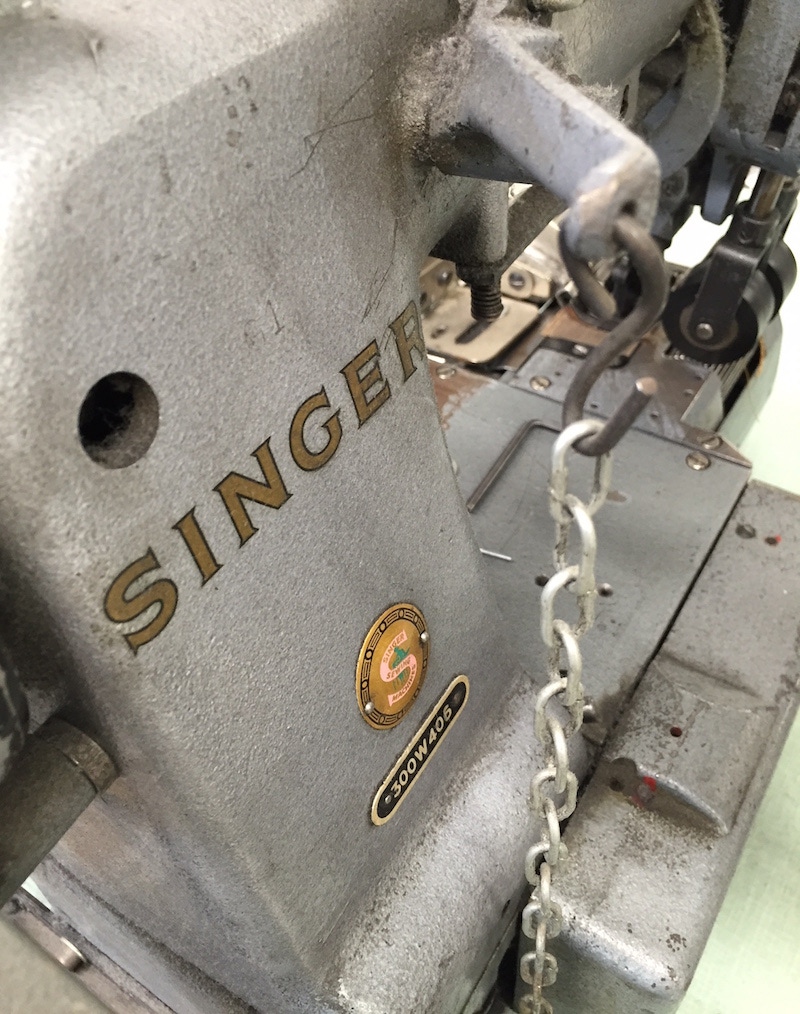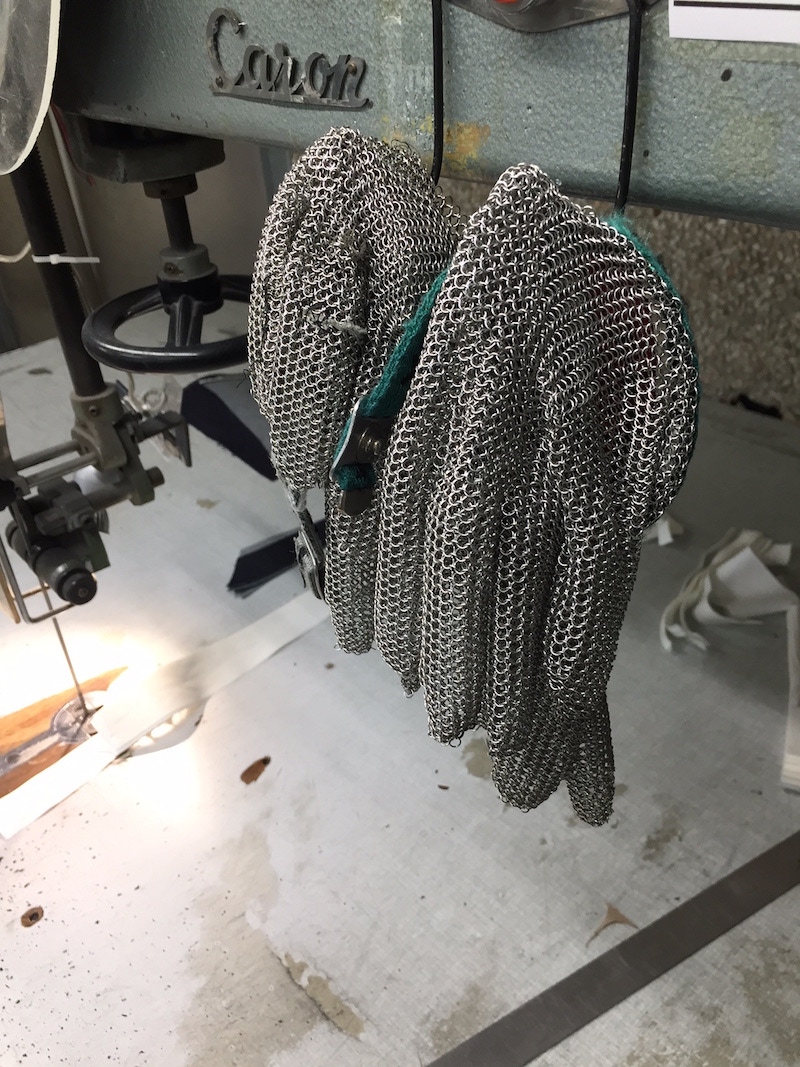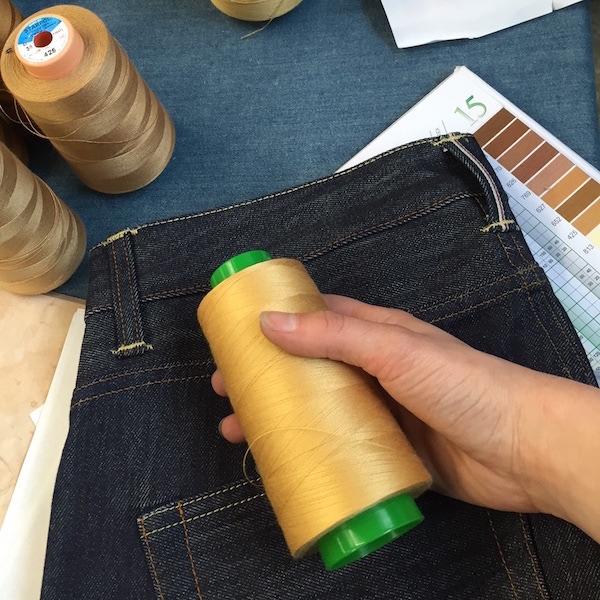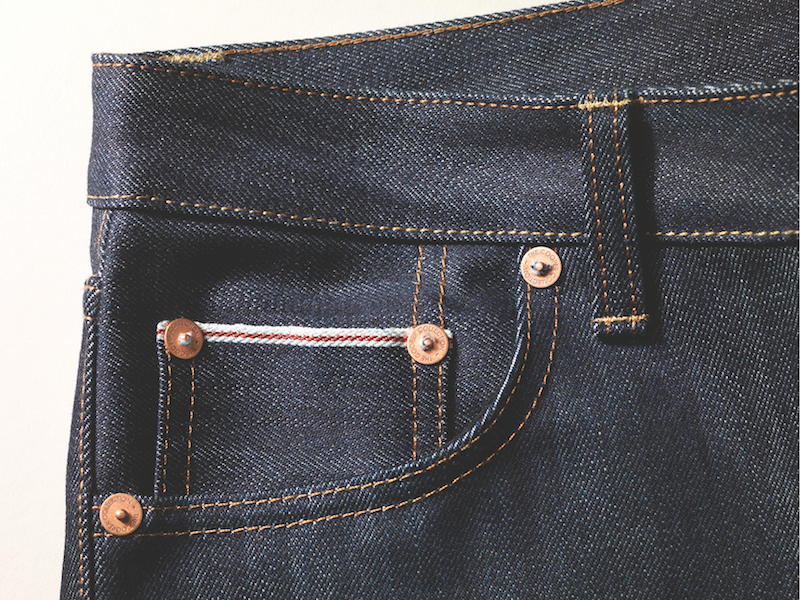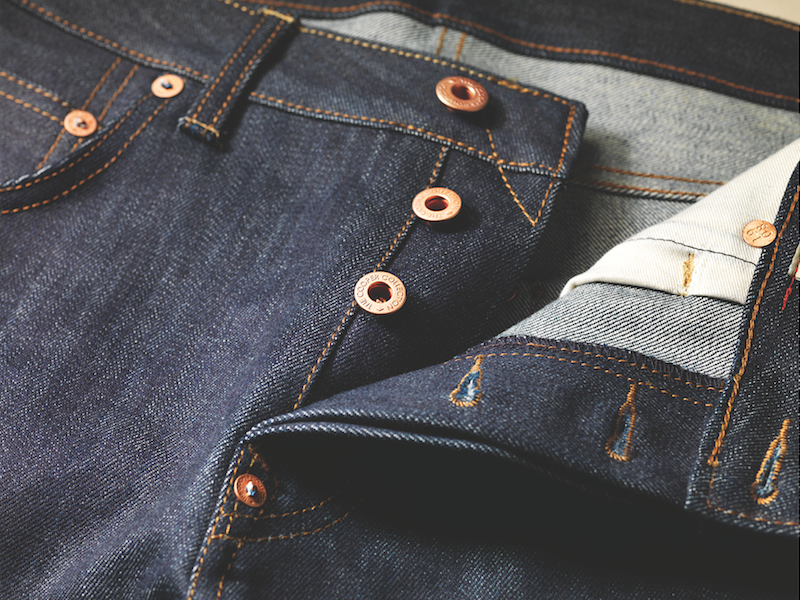 "What was important to us was to build a denim brand that's true to the Lee Cooper archives. This is more 'workwear', sometimes 'rock'n roll', but at any time, made for those who walk in the streets of London, rather than ride horses," Tilmann Wröbel, creative director of The Cooper Collection informs me. As a result, when it comes to The Cooper Collection, it's all about the smaller details which, as we all know, define true luxury. And this is totally irrespective of commercial and industrial garments where volume is only considered. The Cooper Collection, unlike many of its competitors, use 100% solid copper trims, which will "remain copper forever and after some time, you'll see green oxidation showing, making these jeans look even more beautiful," Wröbel tells me. The copper rivets are integral to keeping the overall structure and strength of the jeans, which are produced on an old-school artisan shuttle selvedge denim loom, which adds to the retail price. As a result, they last longer and become "collectable". It's important to note that The Cooper Collection will only be produced in small runs, partly because they operate out of a small factory, but also because, and excuse the cliché, less is more.
With their roots firmly set within an industry of hard manual labour, the cut of their jeans are based upon the style in which the brand's forebears would wear and need, and the five-pocket jean is exactly that. For Wröbel, it was vital that The Cooper Collection stayed true to their roots and he reverted to their archives to do so. He explains the process, "back in the day, it was to create a trouser which would be the most practical and the least expensive to manufacture. They'd have a small pocket for coins, front pockets for hands and back pockets for wallets. Carpenter style, or builder style, jeans would also have additional hammer pockets, or have square pockets to welcome blue prints." There are (as of yet) three styles of jeans for men and women, and due to their ties with workwear, their jeans have sharper stitching lines which their old-school Singer sewing machine is able to do and provides "a more authentic stitching pattern". Whilst comfortable pockets which are made from 200g real cotton twill, make them far more durable and stronger than your average pair.
"You need to invest into a denim that's made using the best material and trimmings, and made by real artisans."
"There just are too many details go into!", Wröbel says with excitement and passion when asked why denim is such a transcendent fabric. Wröbel explains the bifurcated role of denim, "the fabric has two extremely important assets. Indigo cotton is one of the oldest and poorest fabrics that has been made for thousands of years. Traceable as far back as 6000 BC! As a result, it will always carry a popular message. Also, it is the only fabric with a 'living' pigment dye, which oxidises while you are wearing it and some particles rub-off, unveiling 'usage' specific to the personality and occupation of its owner." That last bit is one of the greatest things about proper raw selvedge denim — it becomes totally unique.
This operation of Wröbel's was not to be rushed. He tells me that "it took 18-months to create our first pair from the initial ideas, and that it takes around four to five months with our standards of quality. From hand tinted and old-fashioned shuttle loom weaving to the unique quality standards." And yet, whilst their prices are £250 a pair, you really are getting yourself a bargain. "Thanks to industrialisation, globalisation and lower quality standards, extremely low garment prices seem to be the benchmark for the new generations," says the creative director, "but if you want to make sure you're not buying a denim which has suspicious origins, you need to invest into a denim that's made using the best material and trimmings, and made by real artisans." So look no further than The Cooper Collection, the Original British Denim brand.
www.thecoopercollection.lc