A Sweet Treat: Oris Divers Sixty-Five "Cotton Candy"
Who said a dive watch had to be boring? The new Cotton Candy series in Oris's  vintage-inspired Divers Sixty-Five collection is a light and playful take on dive watches.
There's a fresh breeze blowing through the world of watch design and floating on that breeze like a clump of gossamer goodness is Oris' latest confection: the Divers Sixty-Five "Cotton Candy".
Dive watches, while being a phenomenally popular and diverse bunch, lean towards dour designs with practical colours that give the genre its sense of utility. But, as Oris has proved before with the spectacularly successful and varied retro range that is the Divers Sixty-Five, it doesn't always have to be so serious. Oris has always handled this versatile diver with a lighter touch, offering numerous limited editions and regular production versions in a range of handsome hues.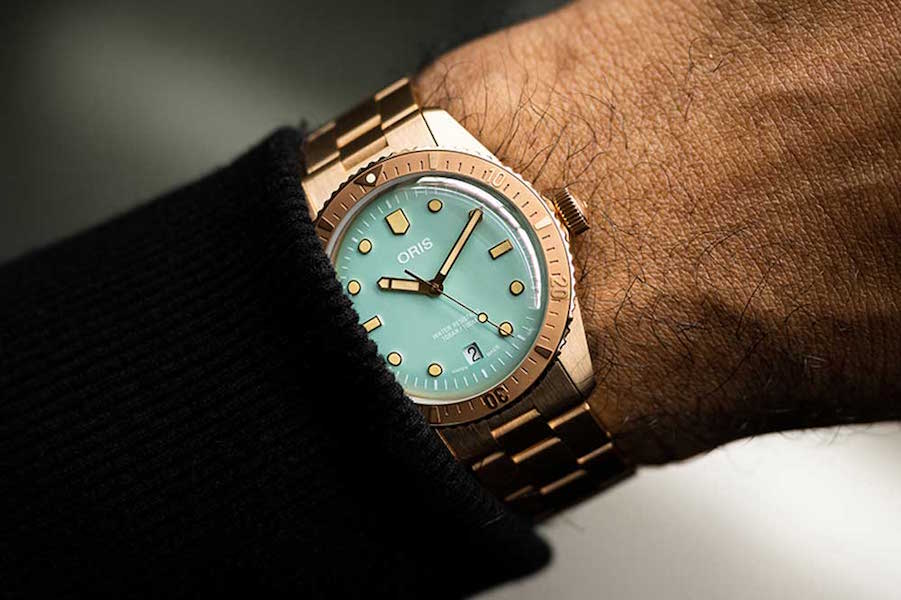 Never before, though, have we seen a trio of watches quite so joyous as these "Cotton Candy" beauties. Before we get to the dials, let's break down and talk about the rest of the watch. The case is the familiar and popular Divers Sixty-Five bronze, clocking in at a versatile 38mm across, with the pleasingly domed sapphire crystal, rated to 100 metres and with a stainless steel caseback concealing the automatic calibre Oris 733 inside. Each watch is offered a full bronze bracelet with folding clasp.
For the dials, the watchmakers-cum-confectioners in Hölstein have treated us to three super sweet flavours right out of the gate. Sky blue, wild green and lipstick pink. The names don't quite do justice to the soft, edible pastel tones of the dials. If Oris had thought to consult me on preferred nomenclatures, I would have suggested blue heaven, minty fresh and strawberry fields. Or something along those lines. These dials are simply delightful, a real breath of fresh air. Aside from looking great, Oris is hoping these watches will make you feel great too; the press release says they're "designed to bring warmth and optimism of better times". No arguments here; I can imagine quarantine would pass a little quicker with one of these rays of sunshine on the wrist.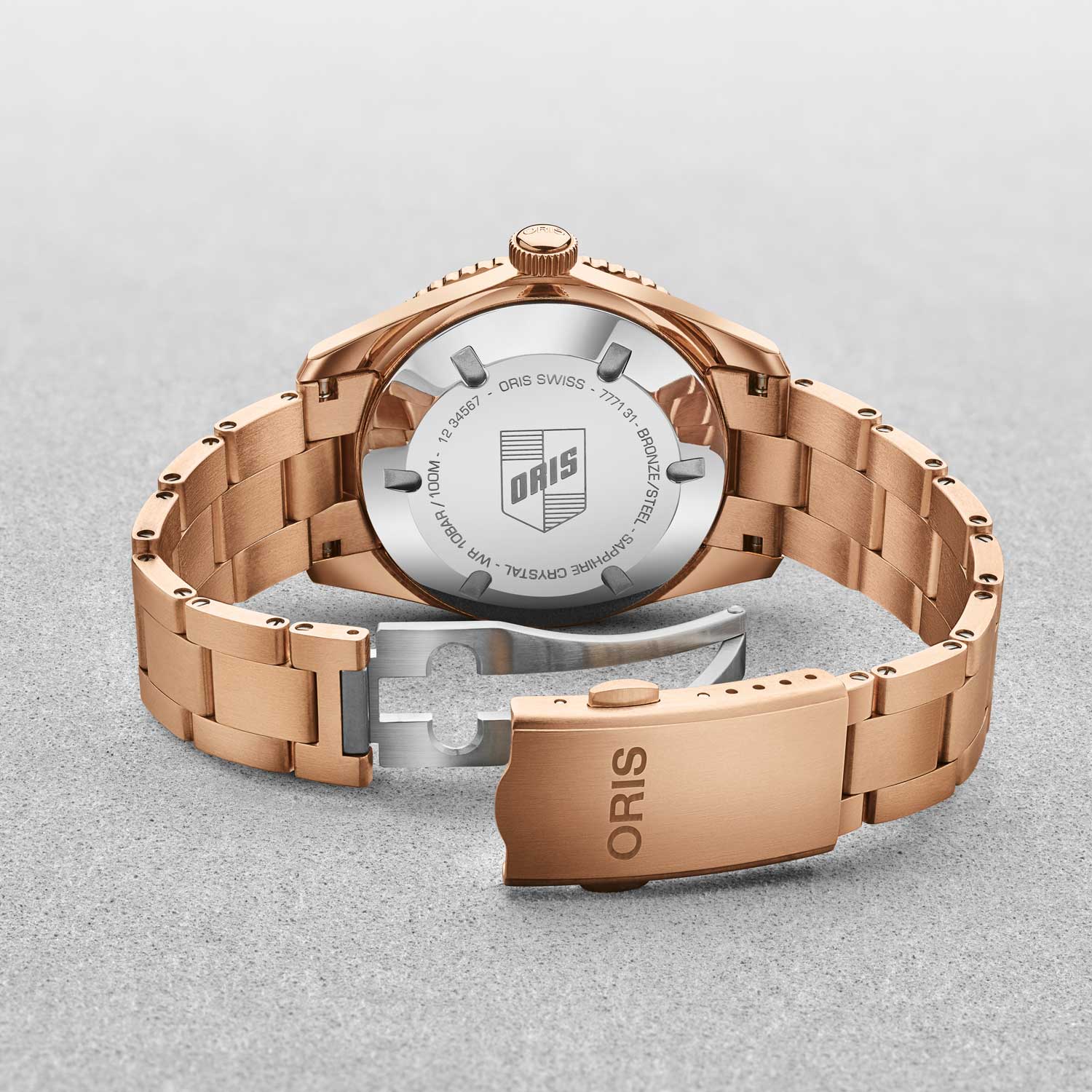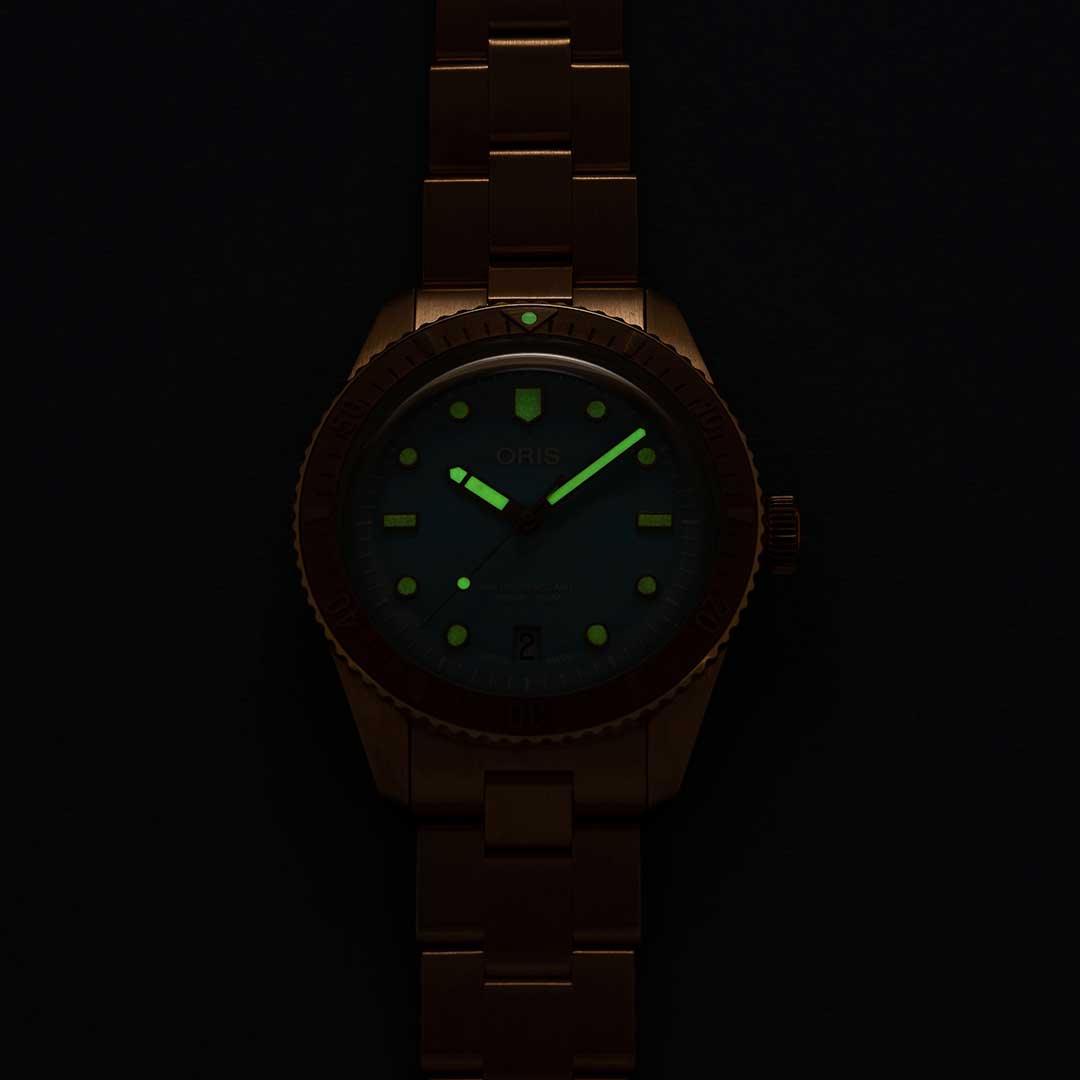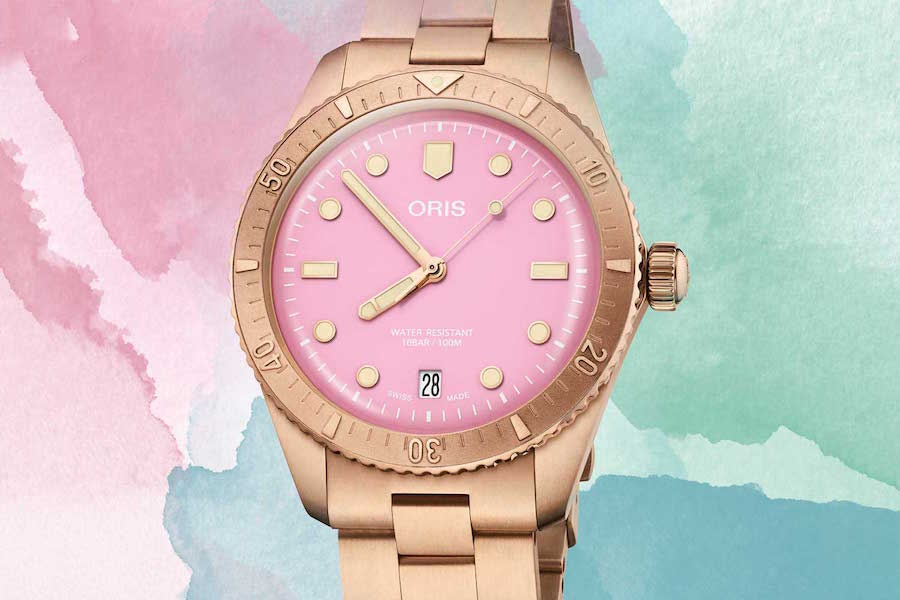 What I find fascinating about this happy little family is how they will be worn, and by whom. If these had been released a few years ago, I think they would have been aimed firmly at women. Indeed, with the smaller (though far from petite) case size and the fact that the pink is named "lipstick", women are very much on the radar here. But it's 2021, folks, and people have open minds and positive hearts (not to mention the fact that vibrant colours are decidedly on-trend). All this means that this batch of cotton is as palatable to men as it is to women.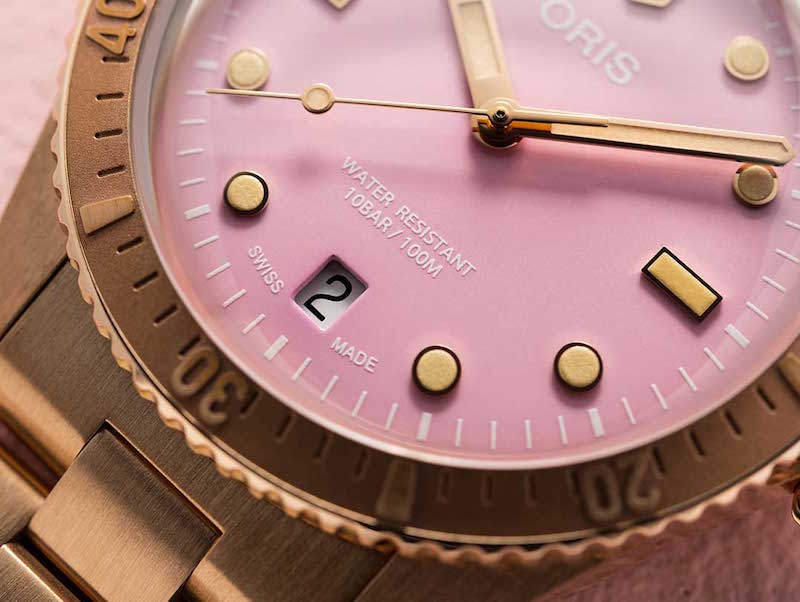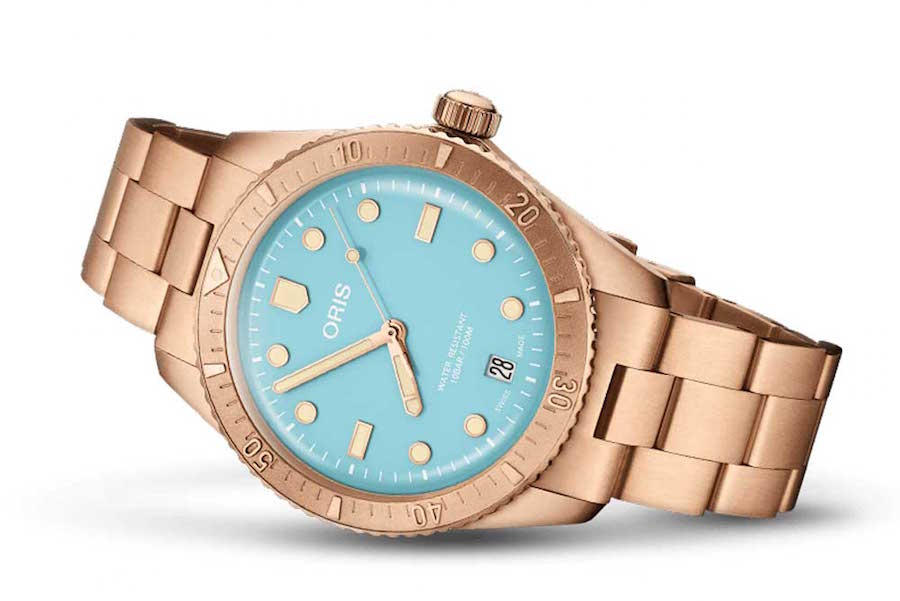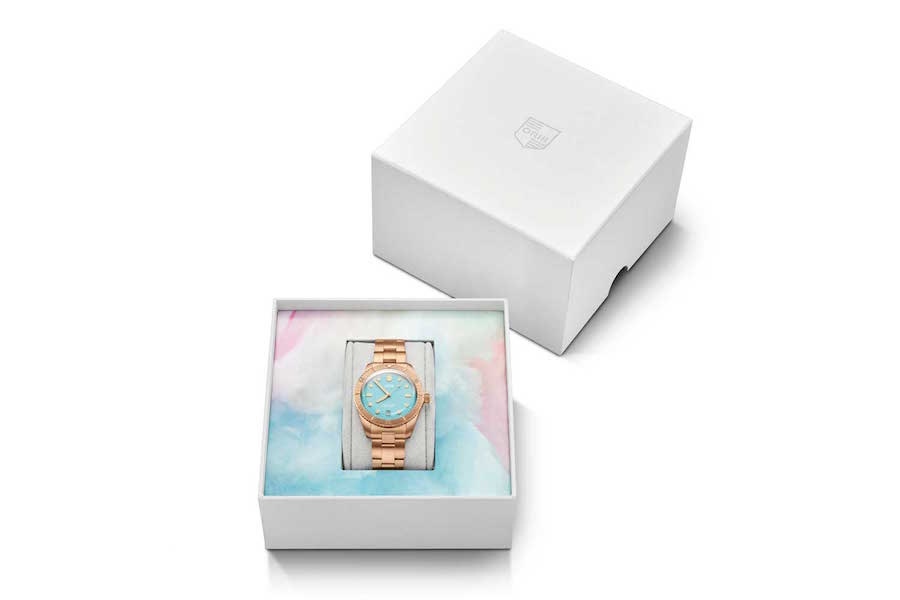 What's more interesting is the use of bronze for the case and bracelet. There's no denying the warmth and lustre of this hard-wearing alloy is well suited to these light and airy colours. But what remains to be seen is how bronze's famous patina will interplay with the dial. Will a hint of verdigris make the dials seem that much more delicious, or is this a case where bright, polished bronze is the go-to look? Only time will tell.