Our Covid Solidarity Auction, the Results and a Big Thank You!
A word of thanks from our Founder to all the donors and bidders who helped make Revolution x The Rake Covid-19 Solidarity Auction a humbling success.
Depending on where you are in the world things are looking upbeat. Well, decidedly so in comparison to where we were three months ago, when we honestly thought civilization was at an end. And what a change those three months have made. There is not a single one of us who has not had their lives — from a personal, financial and in pretty much every conceivable way  — radically altered and affected by Covid-19. Many of us have great friends who are still suffering the aftereffects of the Corona Virus or lost someone or know people that lost someone. But by in large, the first world countries — touch wood — are out of the darkest hours. Summer is here and with it has come a prevailing sense of optimism and that's great. And if you want to throw on your Hawaiian shirt, make yourself a bathtub full of Negronis, travel to your favorite destination, go climb a mountain, ride your bike, or hit the beach, I get it. I just urge you to do so with a mask on in public and while observing social distancing, which is always easy in the beginning of the night, less so after a snoot full of gin and tonics or a jeroboam of rose. But if you have a moment cast a thought in the direction of the countries in the world that are still reeling from the devastation of the pandemic. Because Covid-19 is very much a global problem and one we need to be united in combating. As you know six weeks ago, we launched our Revolution x The Rake Covid-19 Solidarity Auction to generate funds for counties that have been badly affected and that are still combating the virus. Thanks to our amazing brand partners, for both magazines, we raised a total of USD 282,945. We had to convert the US dollar amount donated to Pounds in order for Givergy in the UK to help us manage the final amount, which converted to £219,619.34 (at the time of conversion).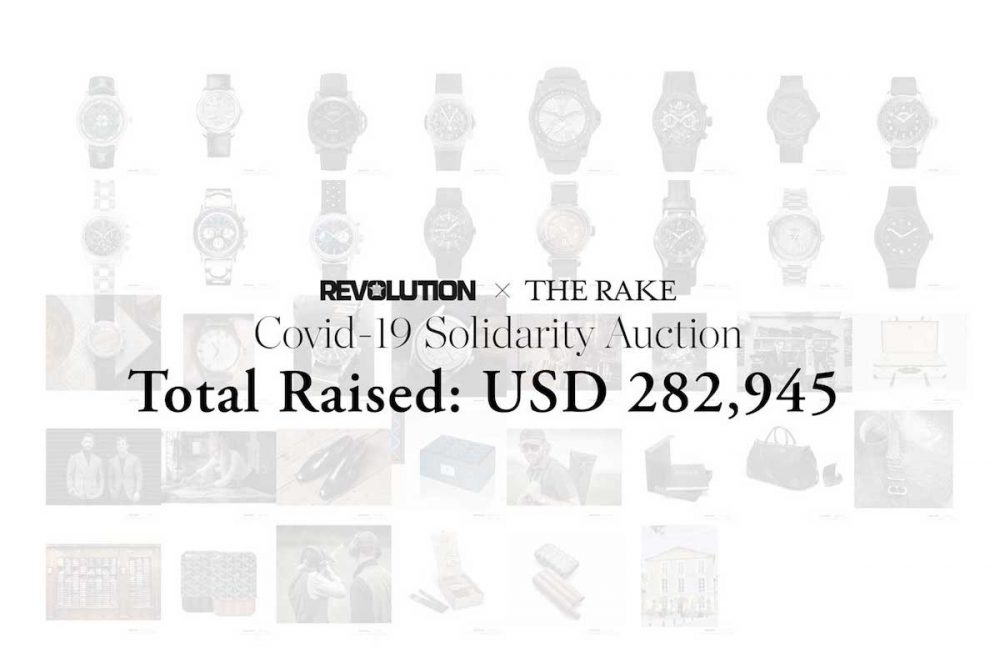 Part of our auction promise was that we would be happy to allocate the funds to any Covid related charity winners wanted. Of the 38 winners we had two winners that wanted to do this. For the winner of the Sinn Dark Star prototype we donated his £4,130 to go to the YMCA and Social Kitchen's Feeding Children during Covid-19 in Singapore. The winner of lot 32 wanted his £358 to go to the Gates Foundation's Covid-19 Research Project. That left a remaining £215,131.34 that we had to donate. We divided into 5 donation tranches of £43,026.26. So, this is how we've broken down the allocation of funds. We wanted to target five countries around the world. (Please note that the following statistics are accurate at the time of my writing this on July 23, 2020) The first is India, where you can see that the Covid-19 pandemic is still very much at its peak with 1.24 million cases and 29, 861 deaths. South Sudan in Africa was selected because while the Covid-19 pandemic is on the rise, the country's already fragile health care system is under real threat of collapse. There is much that can be done is we act now according to this article.
https://news.un.org/en/story/2020/06/1066952
For both India and South Sudan we have chosen to work with Save the Children. Next is Mexico, where Revolution is proud to have one of our editions. Mexico has been hard hit with 356,255 cases and 40,400 deaths. Together with our editor for Mexico and Latin America, Israel Ortega we have selected the Mexican Red Cross as a beneficiary. Italy was one of the countries that was truly devastated early on by Covid-19 with 245,032 cases and 35,082 deaths. Yet we were deeply touched by this wonderful country's spirit of resilience and humanity during the darkest hours of the crisis. Forza Italia, we love you. Because we have an Italian edition and because the majority of brand partners for The Rake are Italian, we wanted to show our care and affection for this amazing country. For Italy we have also selected the Red Cross as the beneficiary of our auction. Finally, we wanted to do something for the UK which was one of the worst affected and has the one of highest rates of mortality in the world with 296,381cases and 45,501deaths with both Prime Minister Boris Johnson and Prince Charles contracting the disease. And yet the United Kingdom was one of the most inspiring nations in the way it rallied together to fight the pandemic. When the National Health Service asked the British Public for 250 thousand volunteers in April, one million people signed up to help. On April 6, 2020 the 99 year old Captain Tom Moore started to walk laps around his garden with the aim to raise £1,000 for the NHS. By the end of the 24 days leading up to his 100th birthday, he had raised £32.9 million and on July 17th was knighted by Queen Elizabeth.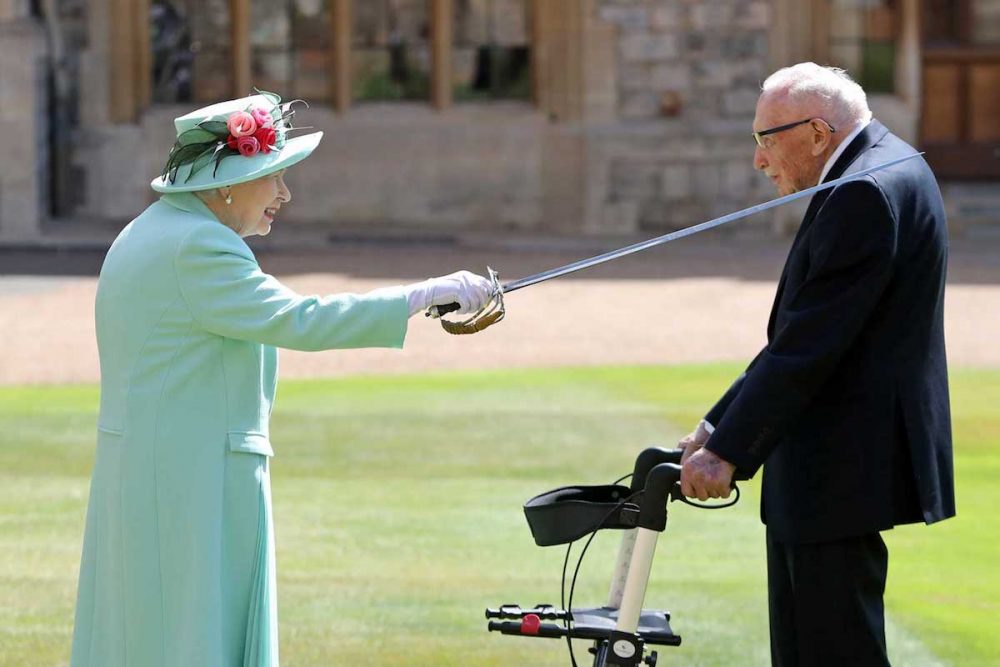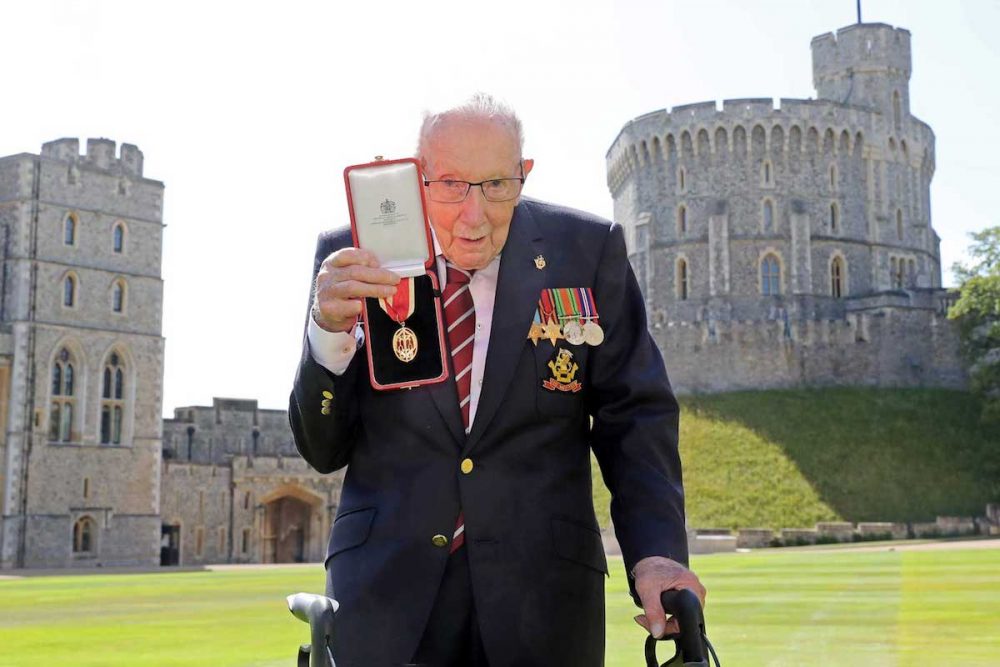 Because we have a Revolution UK edition and because the England is the home of The Rake magazine, and because we love the British people and their enduring capacity to show immense courage and grace under fire, we selected the NHS as the final beneficiary of our charity auction. But this result would not have been possible without the amazing brands and individuals that donated such extraordinary auction lots to the cause. And so I would like to take this opportunity to thank them all. It is really because of their generosity, kindness and spirit of unity that we were able to organize this auction at all. From Bamford Watch Department we would like to thank George Bamford for the lovely Bamford GMT piece unique in pink and green, which achieved USD 4,000. From Breitling we would like to thank the incomparable Georges Kern, Tim Sayler and Romy Hebden, who arranged for us to auction Kern's personal Navitimer PAN AM on an Air Racer bracelet which achieved USD 9,000.
Sold for USD 4,000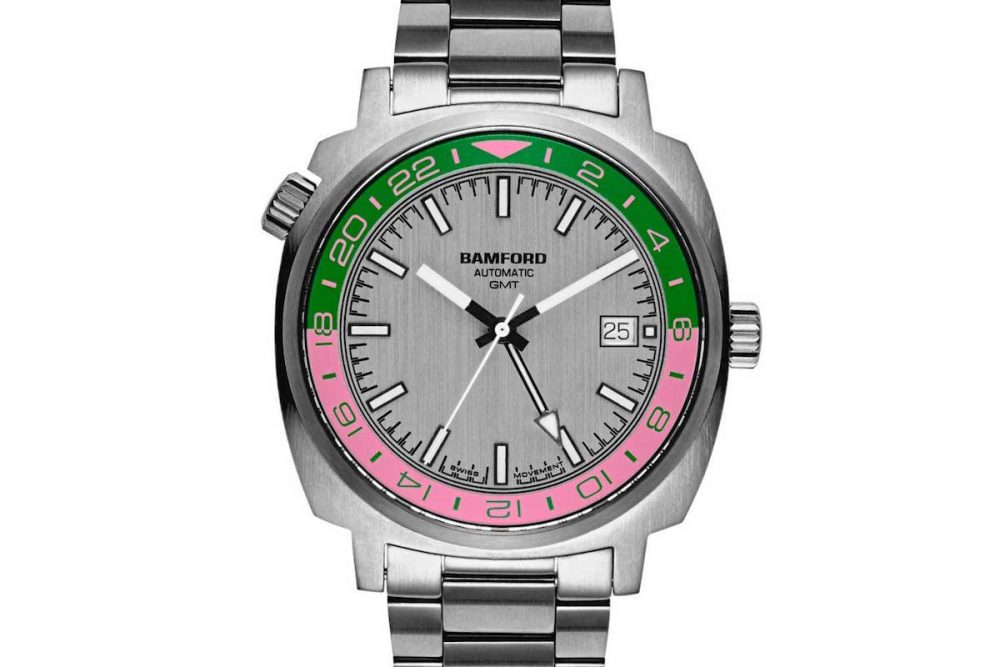 Sold for USD 9,000
From Chopard we would like to thank the amazing Karl-Friedrich Scheufele and Celine Wackie-Eystein, who donate the prototype of the Chopard Mille Miglia  GTS Power Control Grigio Speciale worn by Ryan Reynolds in the film 6 Underground, which achieved USD 11,500. From Girard-Perregaux, we would like to thank Patrick Pruniaux and Meera Anand, who donated a wonderful prototype Place Girardet engraved with "E Pluribus Unum," which achieved USD 14,050.
Sold for USD 11,500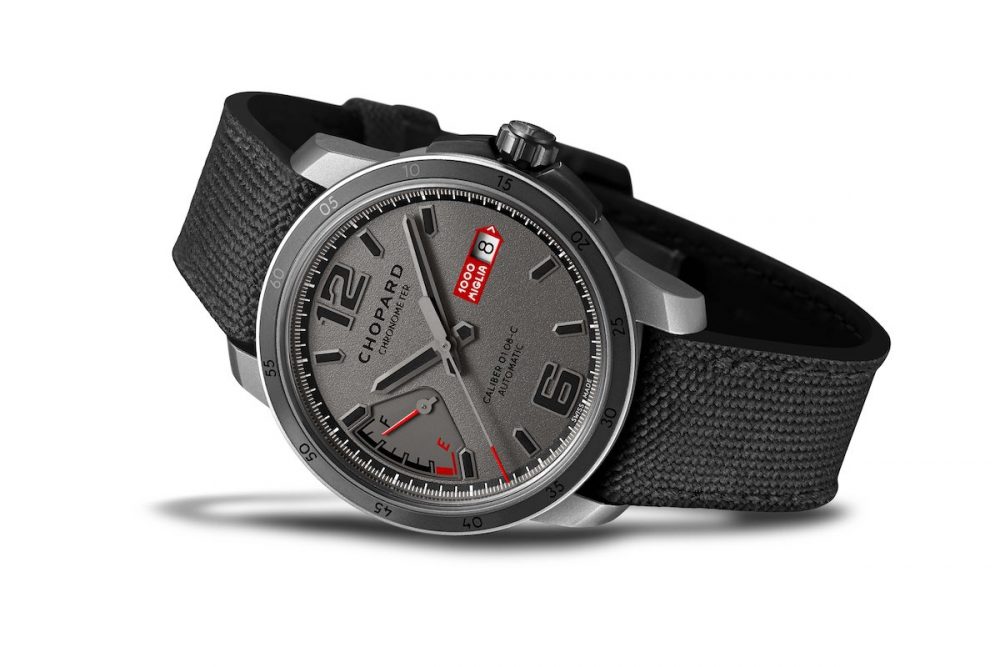 Sold for USD 14,050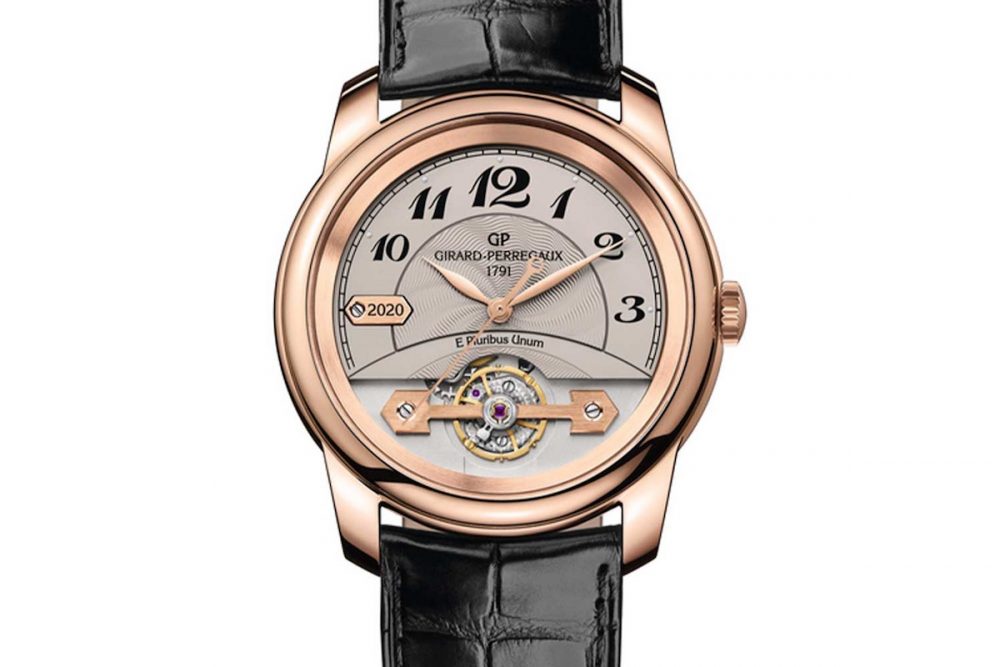 From Hublot we would like to thank the great Ricardo Guadalupe and Annabelle Galley, who donated the prototype of the Hublot Aerofusion "Molon Labe" for The Rake, which achieved USD 15,000. From IWC we would to thank our dear friends, Christoph Grainger-Herr, Riccardo Soliani Brivio and Jessica Gasser for donating the prototype of the Spitfire Timezoner Longest Flight, along with a flight suit from pilot Matt Jones which achieved USD 22,222.
Sold for USD 15,000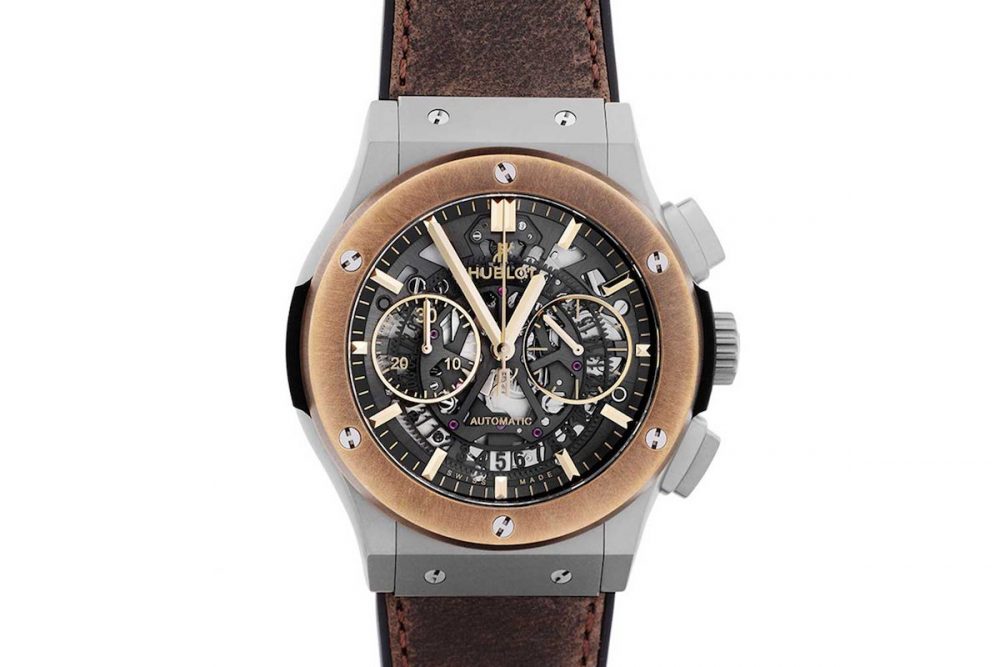 Sold for USD 22,222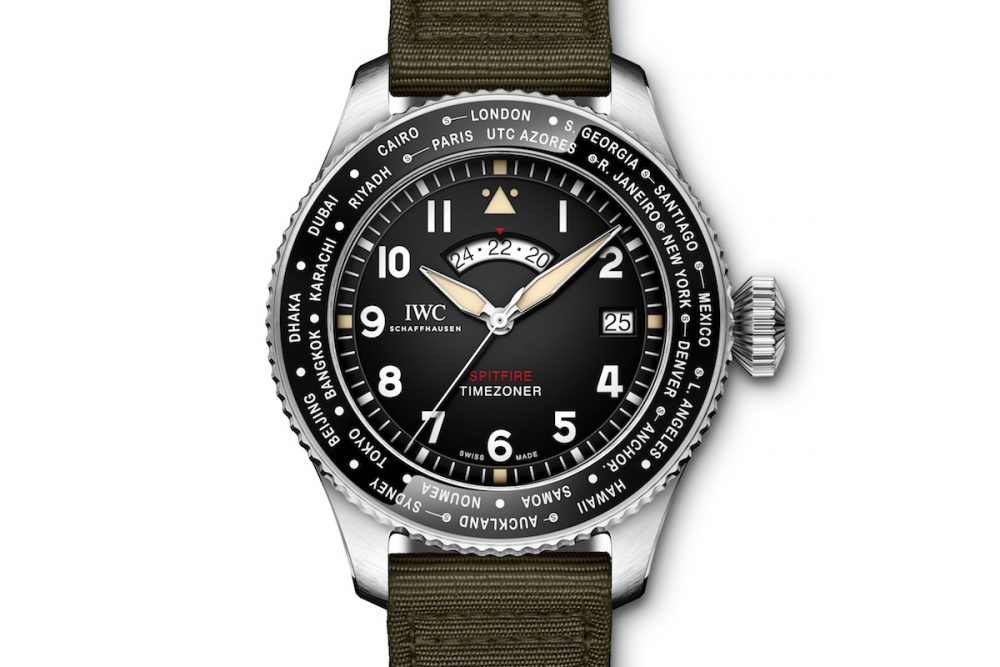 From Panerai, we would like to thank the dynamic Jean-Marc Pontrue and lovely Carla Salicini for donating the prototype of the PAM 1661 Luminor Marina Carbotech™, which achieved USD 16,600. From Reservoir Watches we would like to thank the wonderful François Moreau and François-Marie Neycensas for donating the prototype of the Reservoir Hydrosphere Bronze Prototype "Fari Island" limited edition that achieved, USD 4,500.
Sold for USD 16,600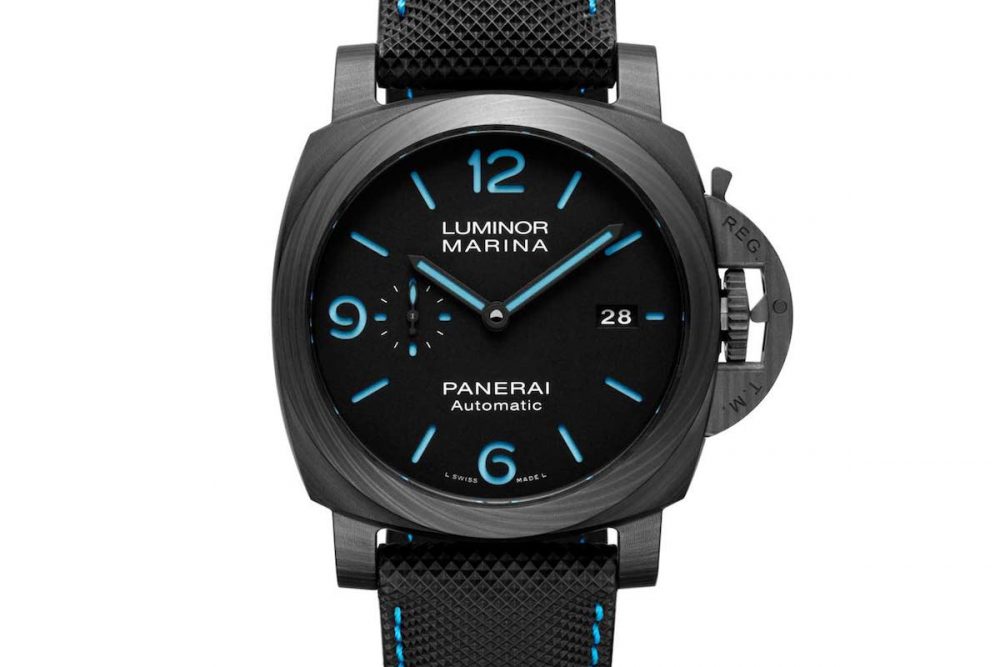 Sold for USD 4,500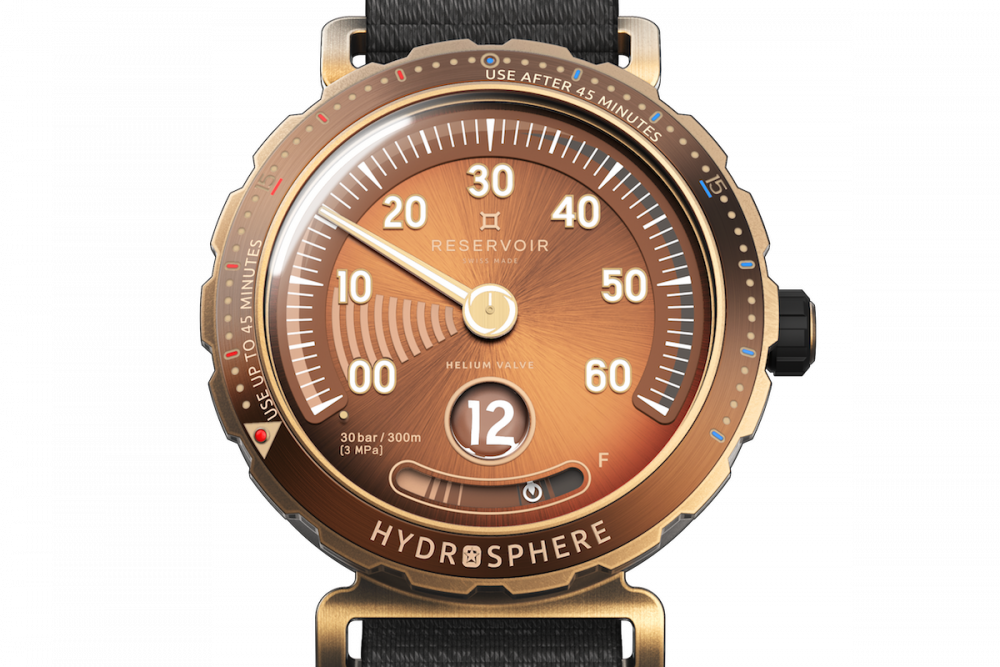 From Roger Dubuis, we would like to thank the excellent Nicola Andreatta and Laurent Toinet for the creation of the epic Excalibur Blue Unique Piece that achieved USD 16,012. From Van Cleef & Arpels we would like to give a huge merci to the brilliant Nicolas Bos and Hugues de Pins, for the transcendent Midnight Palais de la Chance Trefles, which achieved USD 53,100.
Sold for USD 16,012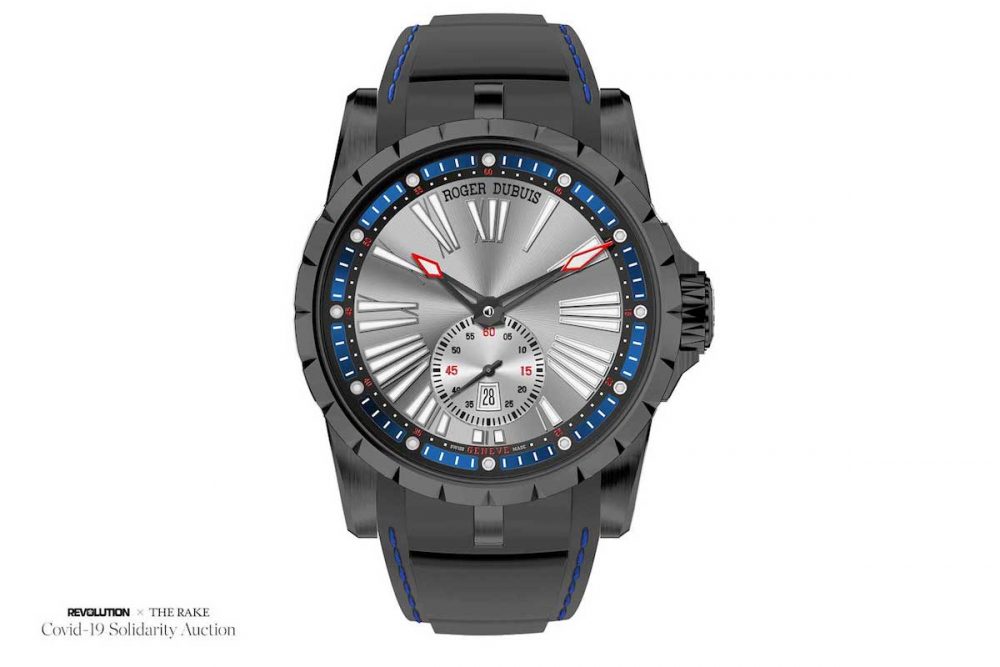 Sold for USD 53,100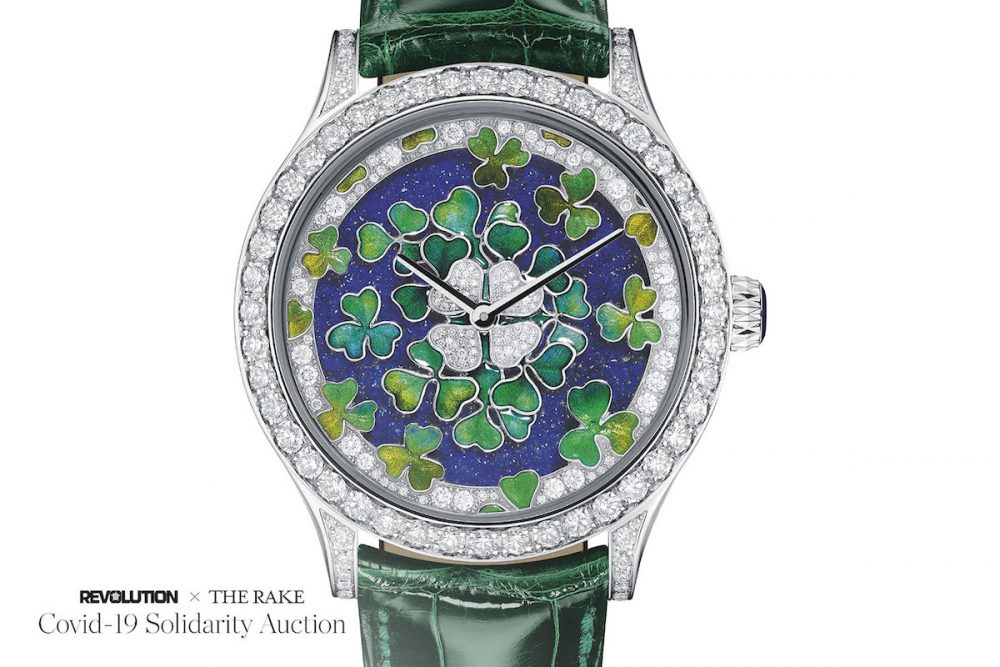 From TAG Heuer we would like to thank the epic Frédéric Arnault, Stéphane Bianchi and Catherine Eberle-Devaux for the amazing piece unique Carrera 02 Tourbillon and Formula 1 Experience which achieved USD 17,500. From Time+Tide and Doxa we would like to thank our buddies Jan Edöcs, Doxa's CEO and Andrew McCutchen Time+Tide's founder for the Sub 300 Carbon Aqualung US Divers, which achieved USD 5,050.
Sold for USD 17,500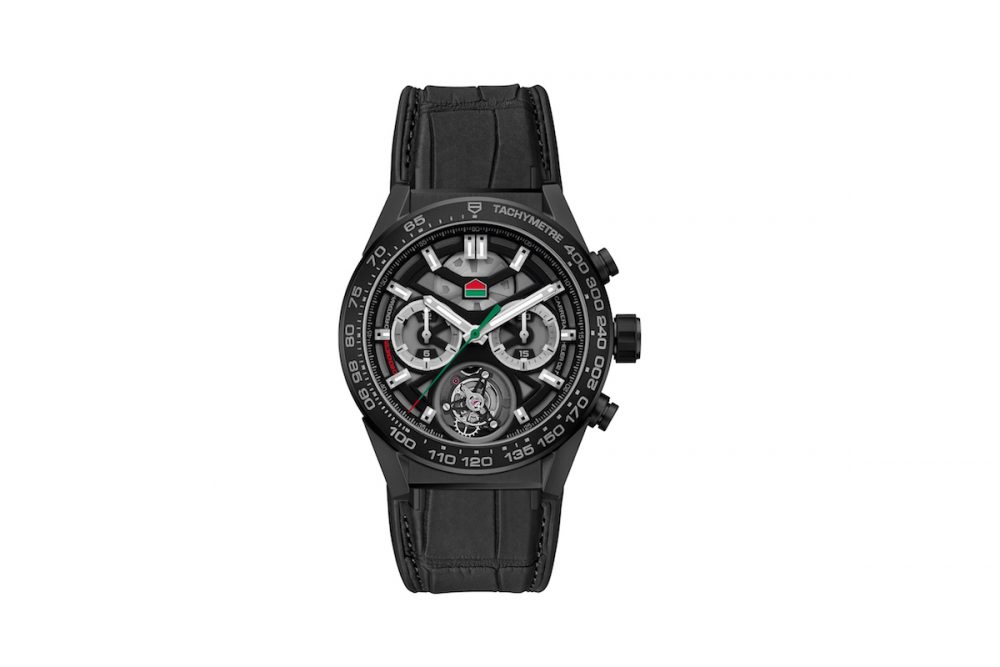 Sold for USD 5,050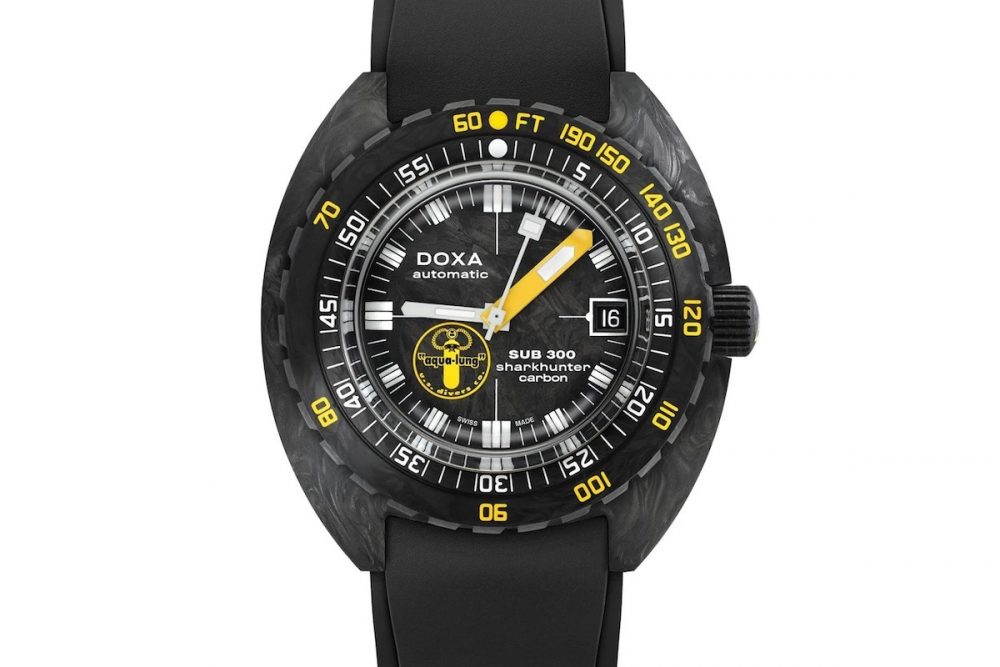 From Zenith, we would like to thank the phenomenal Julien Tornare and Romain Marietta for donating the prototype of the Cover Girl A3818, which achieved USD 20,000. We would like to thank the very kind individuals with the following Instagram profiles.   
@hands.faces.cases
for the Baltic Worn & Wound time only watch that achieved USD 1,850. Richard Lee for the chronograph version of the same watch that achieved USD 3,000.
@timeandgooves
for the vintage Caravelle diving watch.
Jose R. Bueiz Girona
for the vintage Omega Constellation that achieved USD 1,800. And but certainly our anonymous donor who offered up three brand new in box Swatch x Hodinkee Sistem51 Gen 1986 that went for USD 1,050.
Sold for USD 20,000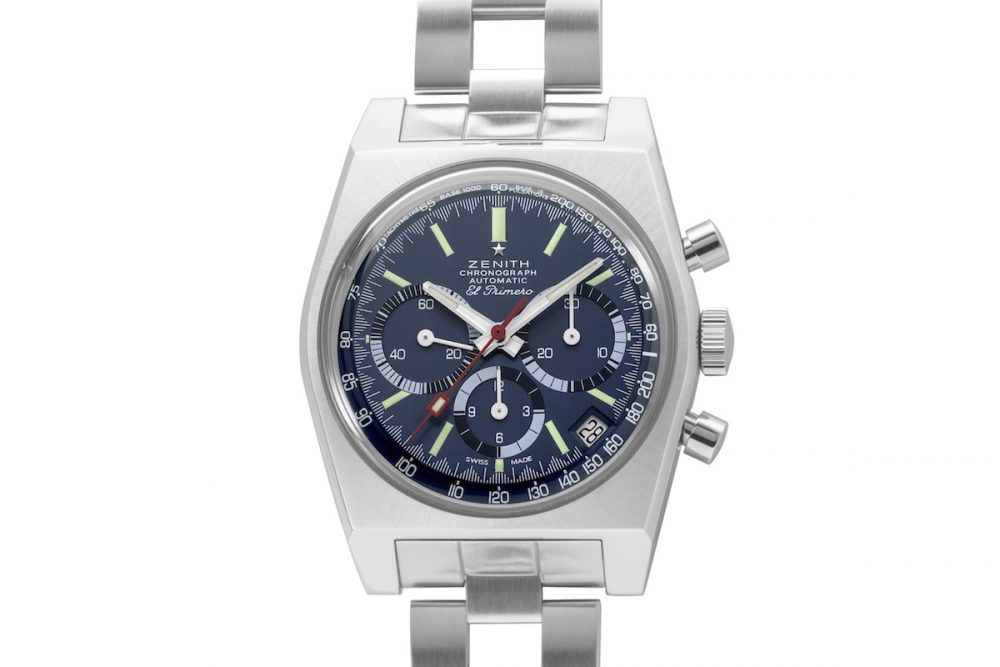 Sold for USD 1,850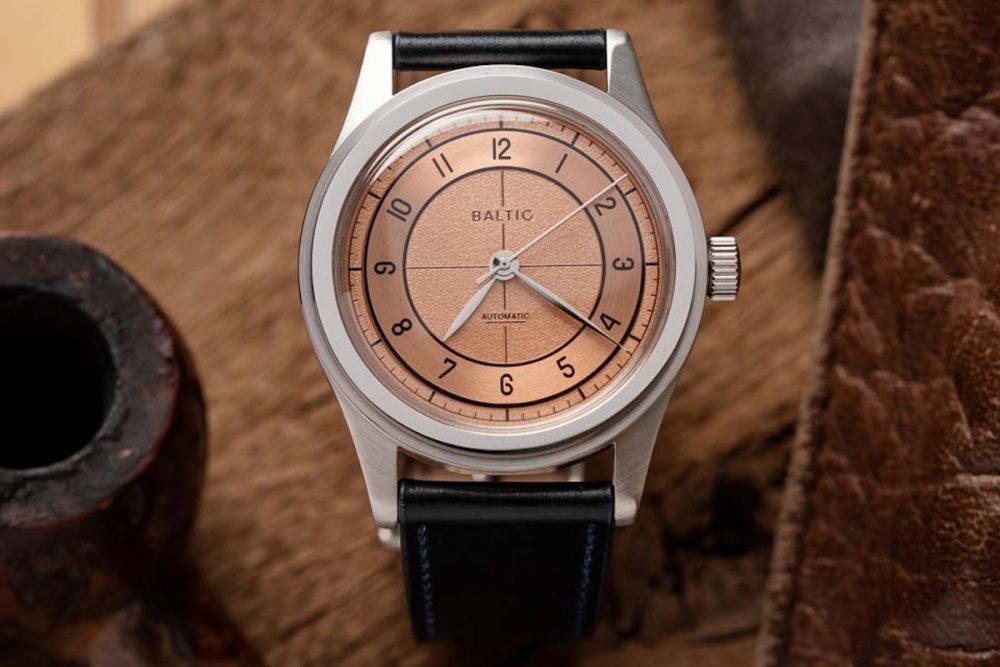 Sold for USD 3,000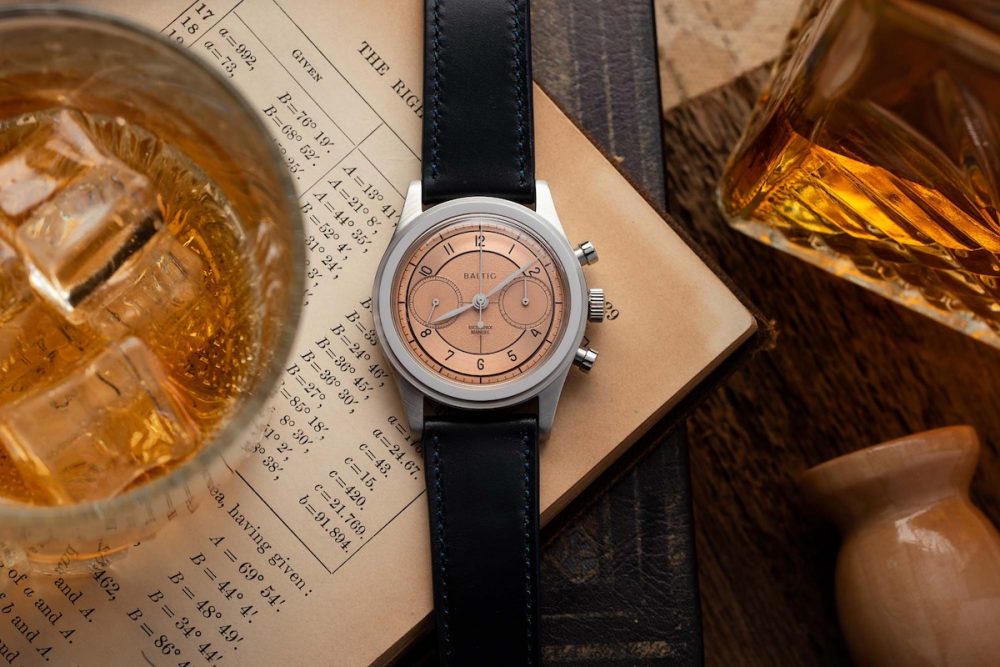 Sold for USD 900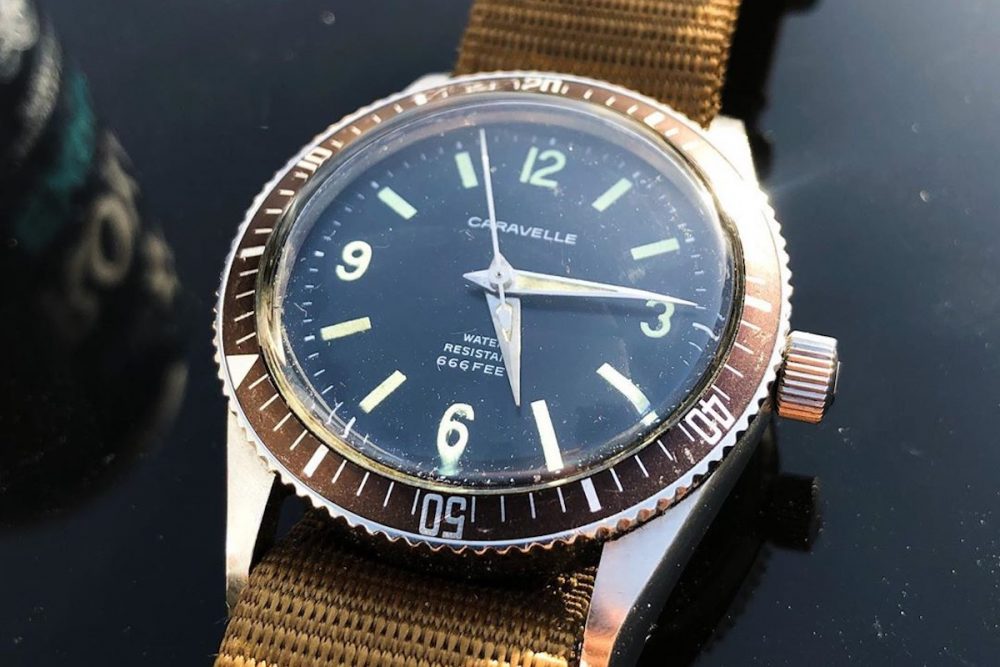 Sold for USD 1,800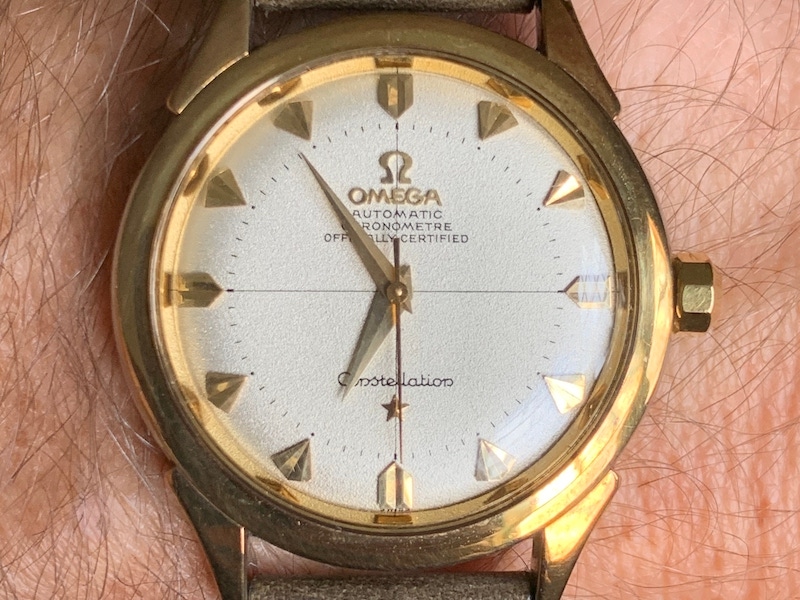 Sold for USD 1,050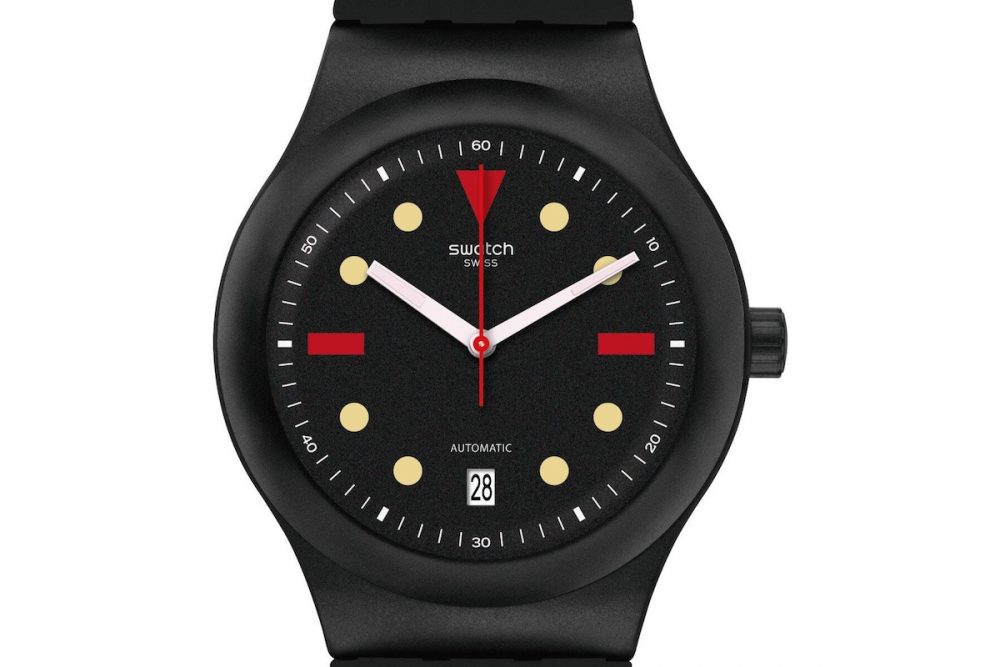 From the non-watch side of things, we would love to thank: My dear friend Ahmed "Shary" Rahman for the two Goyard cigar cases, which achieved USD 1,700 and USD 1,600. The geniuses Lorenzo and Massimo Cifonelli and Romain Le Dantec for the Cifonelli bespoke suit, which achieved USD 7,000. The lovely Caroline Andrews for the bespoke suit which achieved USD 4,801. The great George Glasgow Sr and Junior for the bespoke George Cleverley shoes that achieved USD 4,100. The dynamic Thom Whiddett and Luke Sweeney of Thom Sweeney for the bespoke suit that achieved USD 5,150. The kind Fabien Fryns for the Jia Aili print that achieved USD 3,200.
Sold for USD 1,700 (4 cigar case) and USD 1,600 (3 cigar case)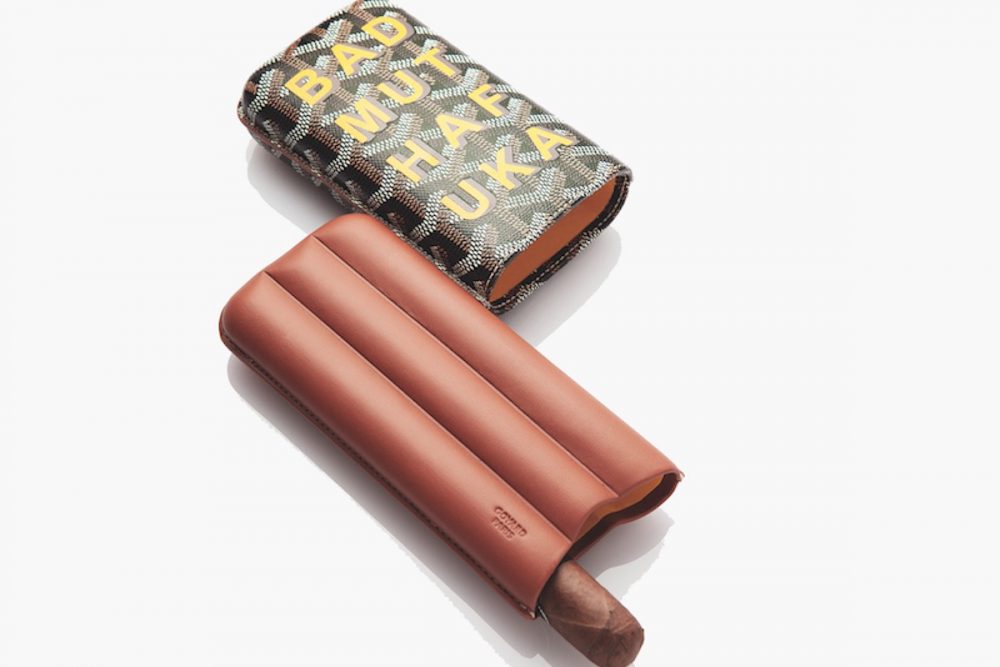 Sold for USD 7,000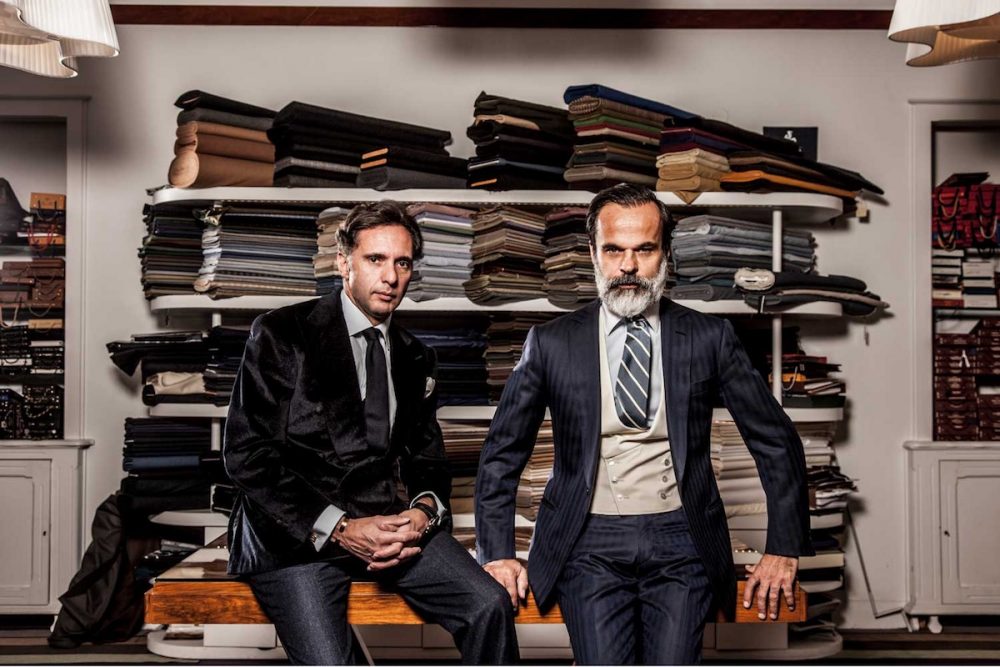 Sold for USD 4,801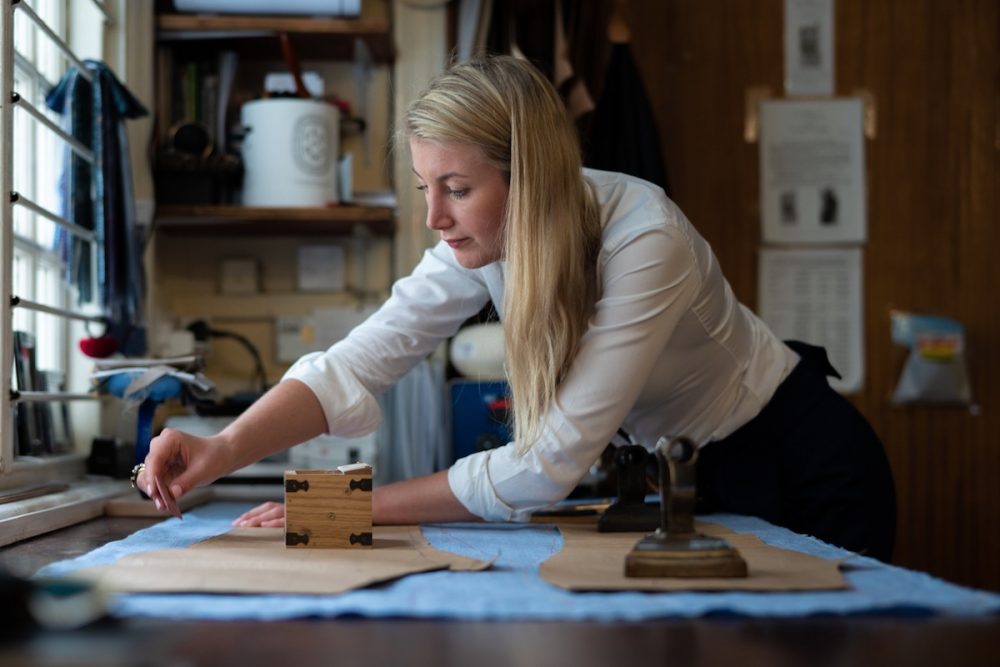 Sold for USD 4,100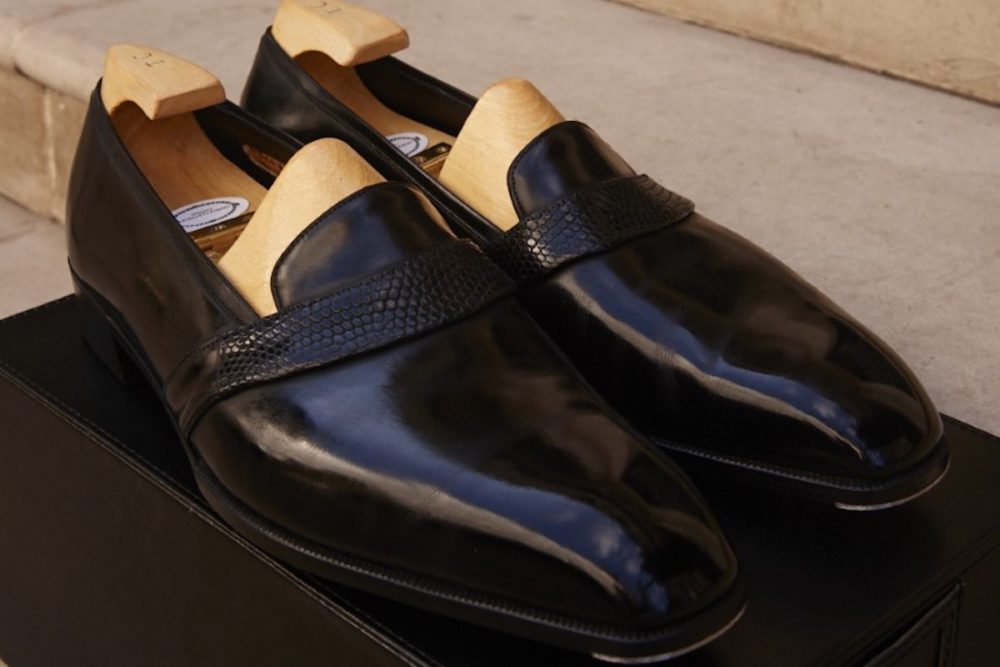 Sold for USD 5,150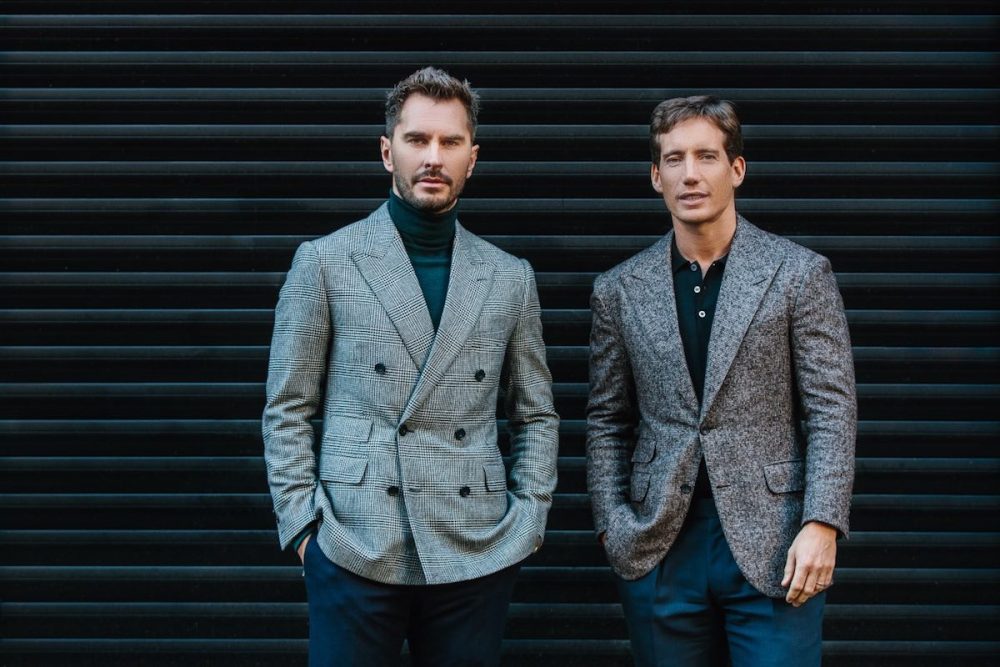 Sold for USD 3,200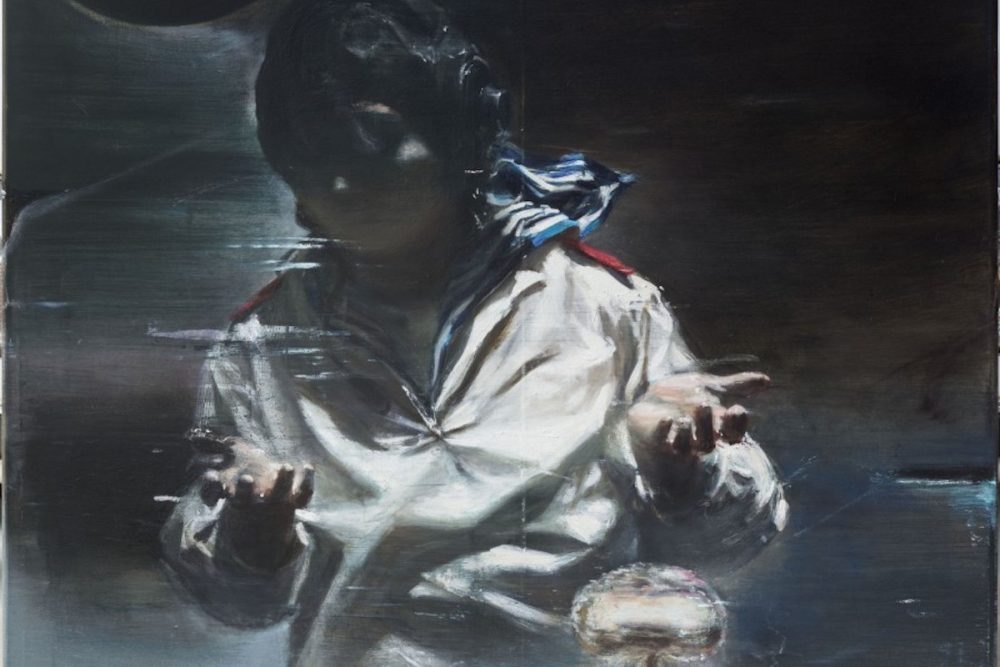 Assouline for the Impossible Rolex Collection book, which achieved USD 1,000. Ettinger for the Overnight Bag and Double Watch Roll, which achieved USD 800. The wonderful Vicente Castellano and Globe-Trotter for the aluminium travel case which achieved USD 4,500. The magnificent Jemma Freeman and Hunter & Frankau for the box of Regional Edition El Rey del Mundo 'La Reina' cigars, which achieved USD 1,050. Our friend Federico de Peppo and Huitcinq1988 for the bespoke watch strap that achieved USD 450. Linley for the Azure Vermillion Jewelery Box which achieved USD 1,350.
Sold for USD 1,000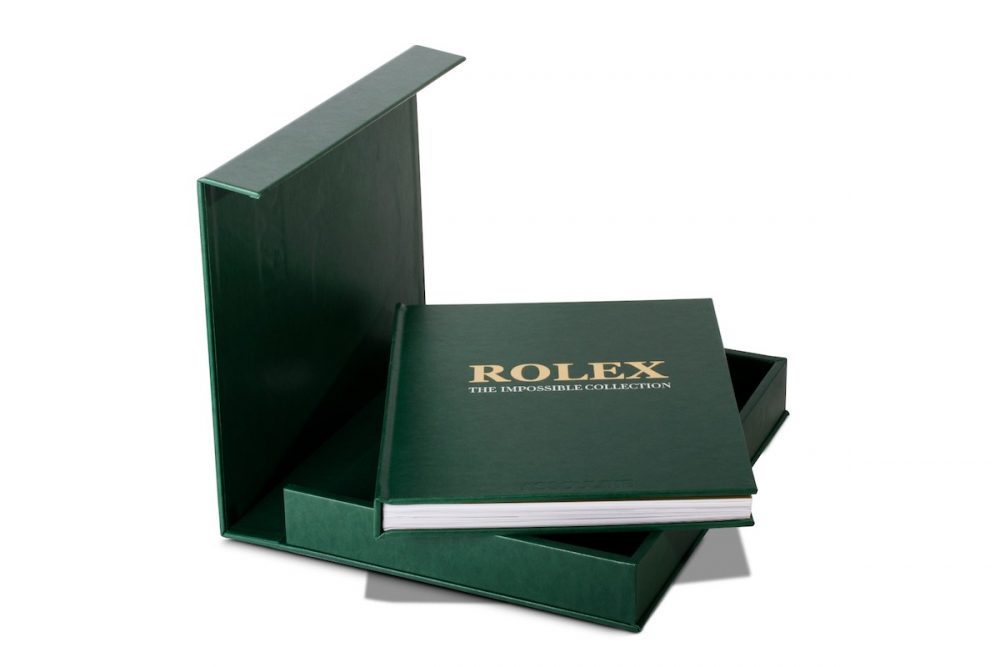 Sold for USD 800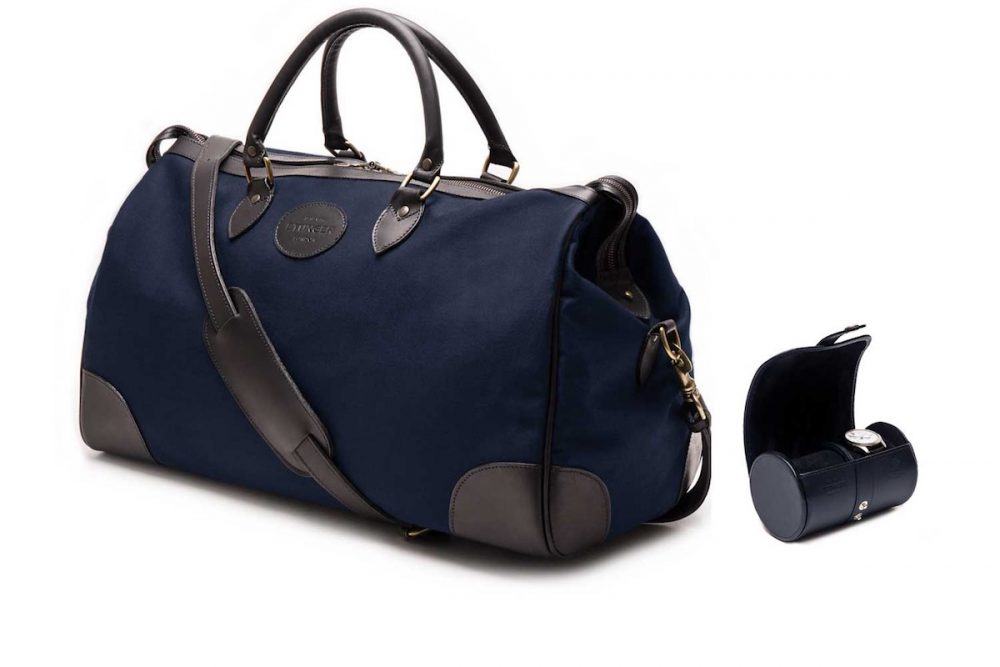 Sold for USD 4,500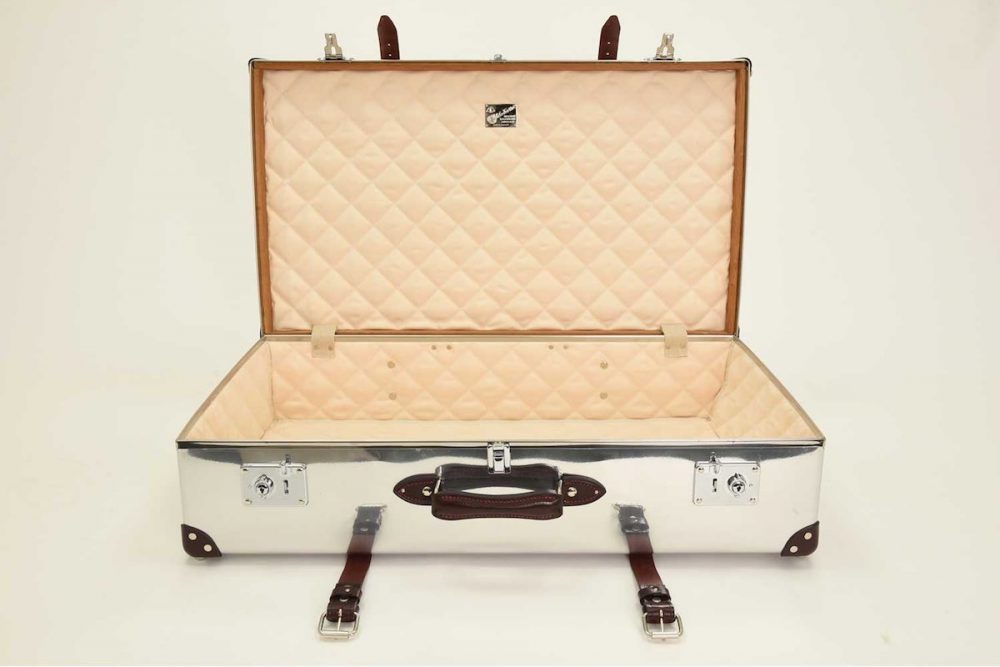 Sold for USD 1,050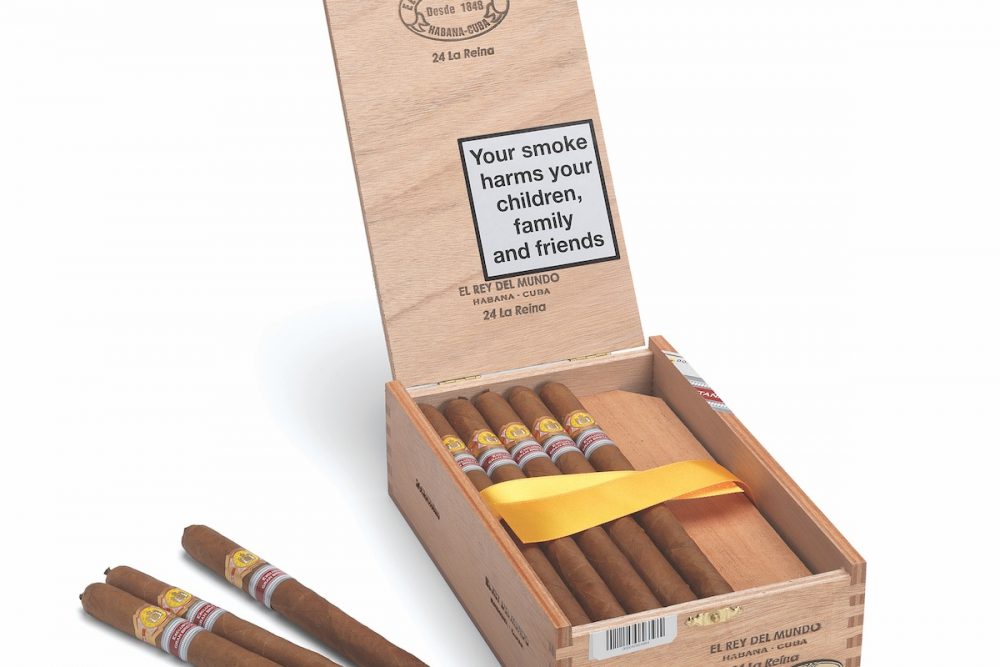 Sold for USD 450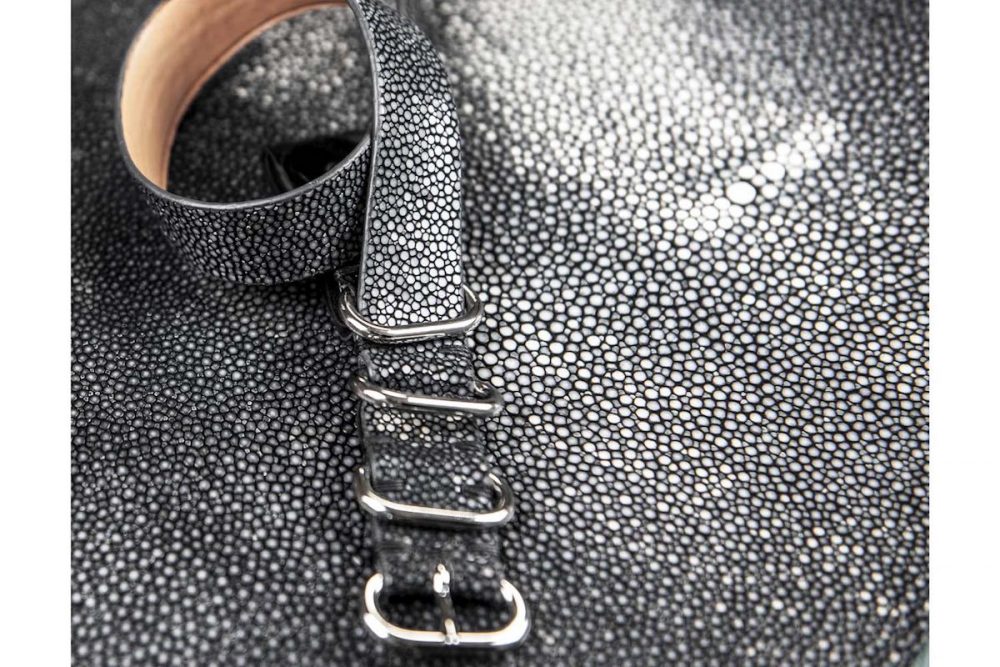 Sold for USD 1,350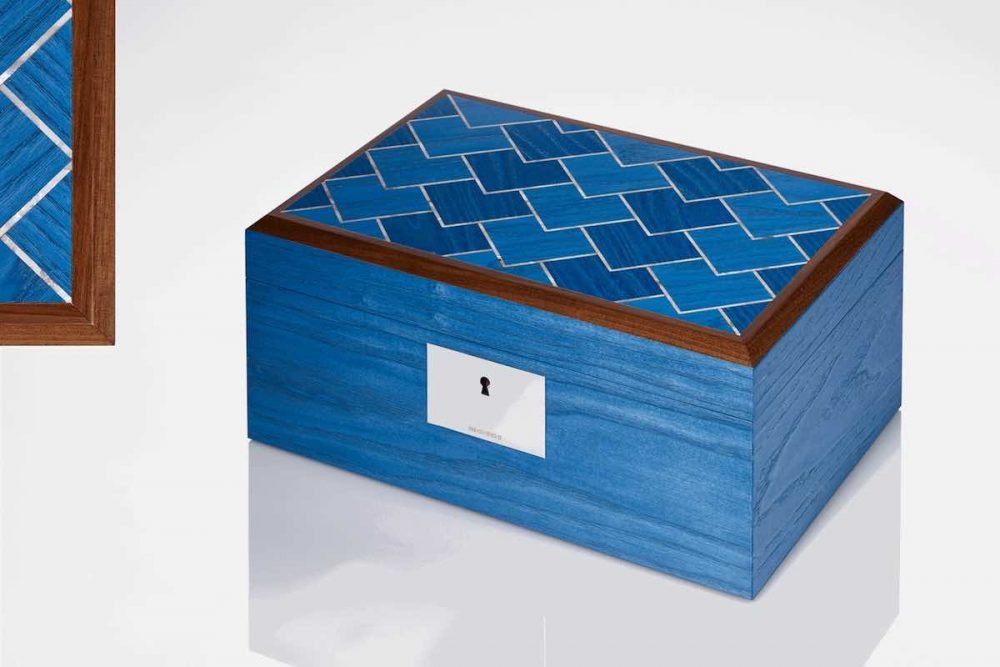 New & Lingwood and Fratelli Piacenza for the Vicuña Dressing Gown that achieved USD 4,800. Purdey for the limited edition sunglasses that achieved USD 1,000. The Royal Berkshire Shooting School experience that achieved USD 650, our friends James Fayed and Jonathan Baker and Turnbull & Asser for the bespoke shirting experience, which achieved USD 900 and the inimitable Alexander Kraft for the stay and cocktails with him at his Provençal hotel, La Maison Bleue which achieved USD 3,750.
Sold for USD 4,800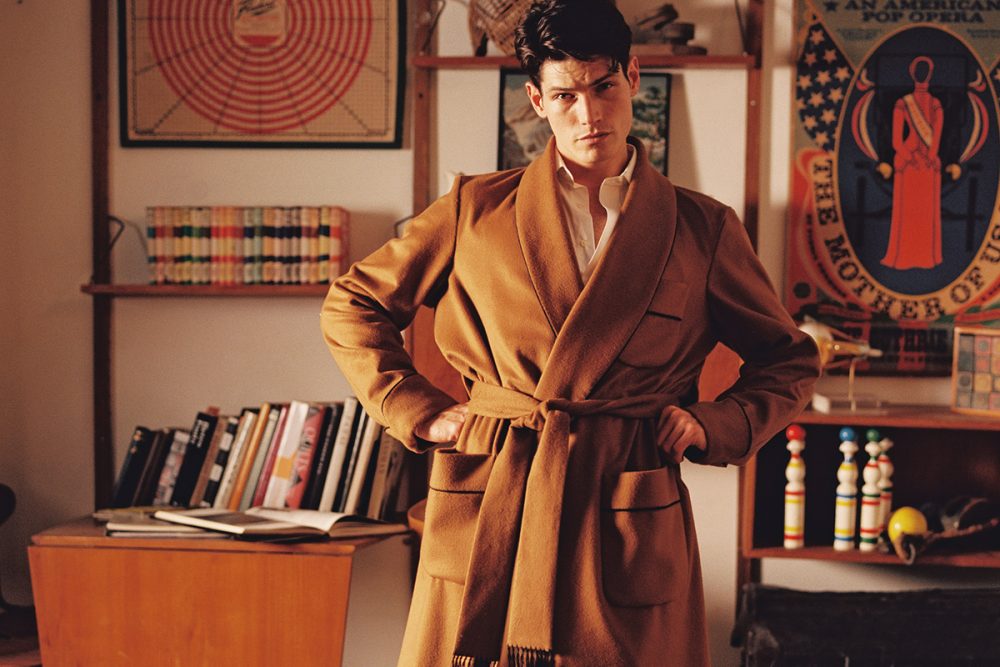 Sold for USD 1,000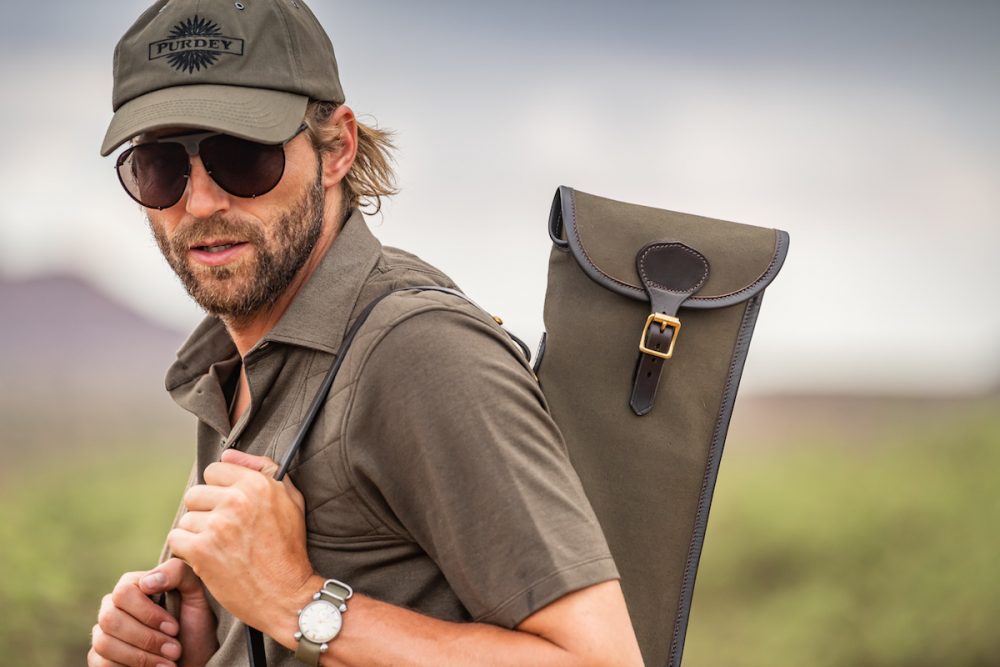 Sold for USD 650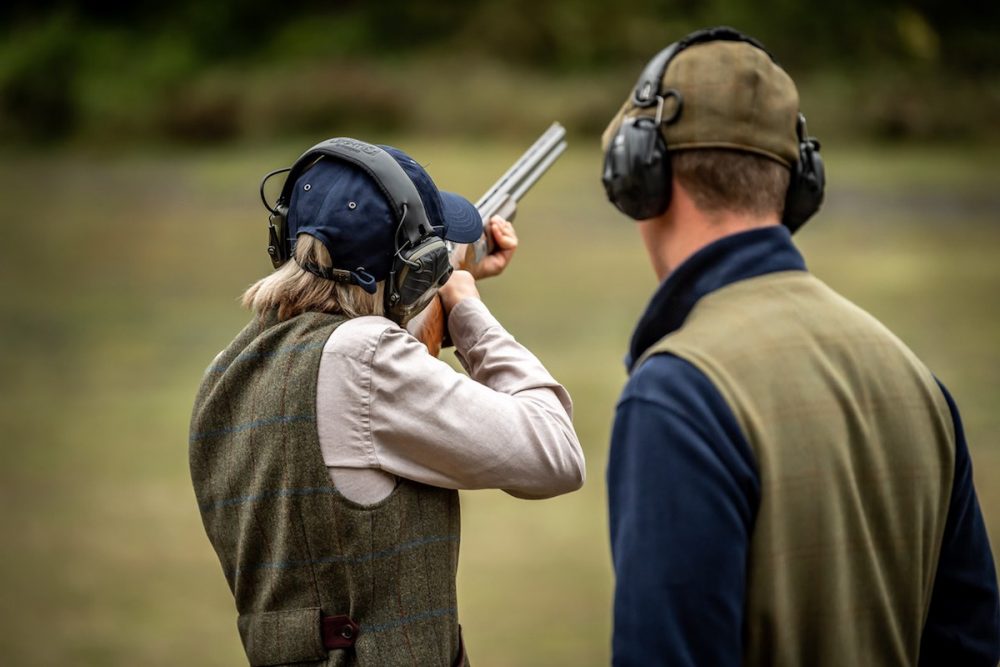 Sold for USD 900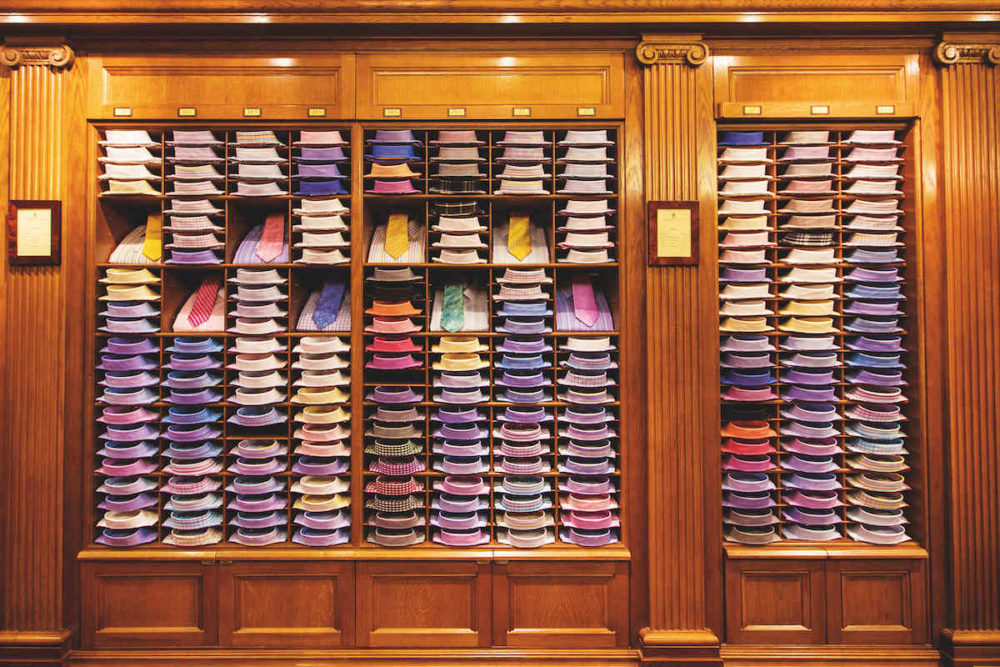 Sold for USD 3,750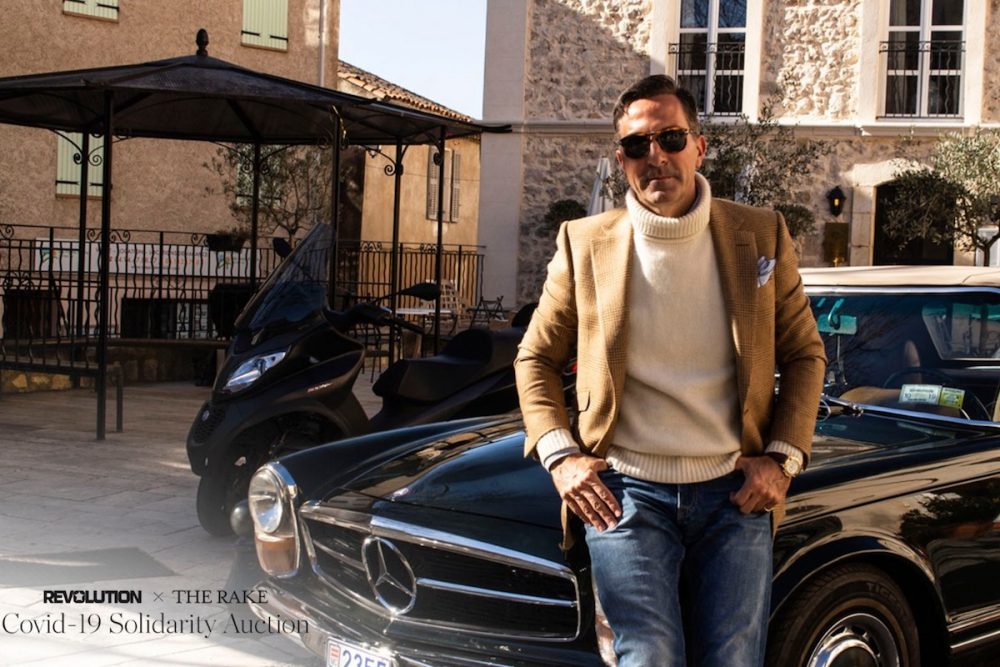 Lastly, I would like to personally thank all bidders and winners for their amazing generosity!!! I would like to offer all bidders a complementary subscription to both The Rake and Revolution as a small gesture of immense gratitude. Please email
shop@revolutionmagazines.com
, to activate this. You can also review the final prices on all lots for yourself, on
givergy.uk