Patek Collectors: George Glasgow Jr
In the first of a new series, The Rake highlights individuals who have taken to that most extraordinary of Swiss watch manufactures, Patek Philippe.
London is well known as home to many of the world's finest artisanal brands. Two roads that instantly conjure up images of timeless style are Mayfair's Savile Row and Jermyn Street, but some of the lesser known arcades that dissect this affluent district house some true gems – brands that embody the historic appeal of the city itself. Whether you're looking for silk dressing gowns or hand-made chocolates, artisanal fragrances or vintage watches, Mayfair's classic arcades are filled with treasures just waiting to be uncovered. The Royal Arcade is one such example, and a highlight of this covered alley – designed to protect London's wealthy punters from the rain – is a shoemaker that dates back to 1958, George Cleverley.
Cleverley are widely regarded as one of the world's best bespoke shoemakers. Established nearly 60 years ago by its eponymous founder, the brand is still family owned and run by George Glasgow Snr and Jr, the latter of whom you see before you. Glasgow Jr is the CEO and Creative Director of Cleverley, and splits his time between the Royal Arcade shop and Los Angeles, where he caters to a Hollywood clientele consisting of such figures of Sylvester Stallone and Jason Statham.
Glasgow Jr grew up in the business of shoemaking, but he's always had an appreciation of craft as a whole; from luxurious sports cars to fine watches, his favourite brand of which is Patek Philippe. Although he owns a couple of the Swiss watchmaker's most iconic models, he favours the Nautilus for its all-round versatility and distinct look. Here, he tells The Rake what he styles his watches with, and how he got into Patek Philippe in the first place.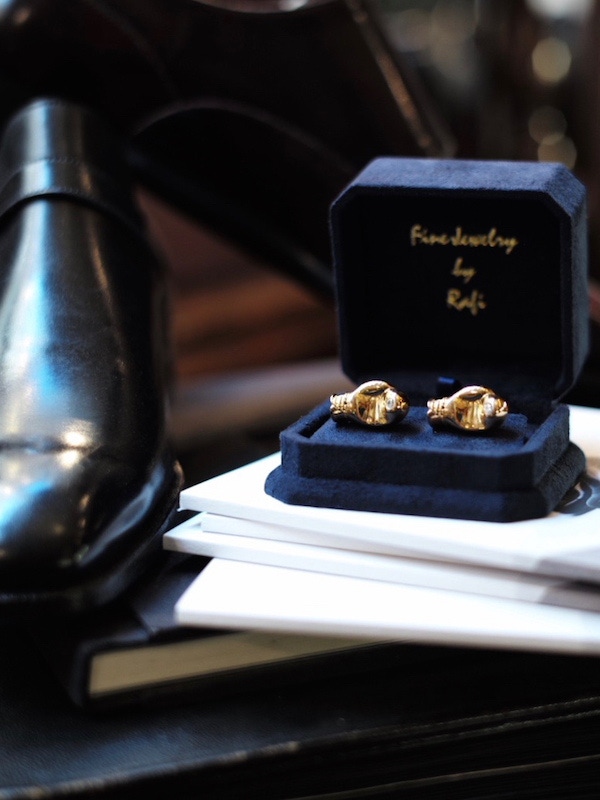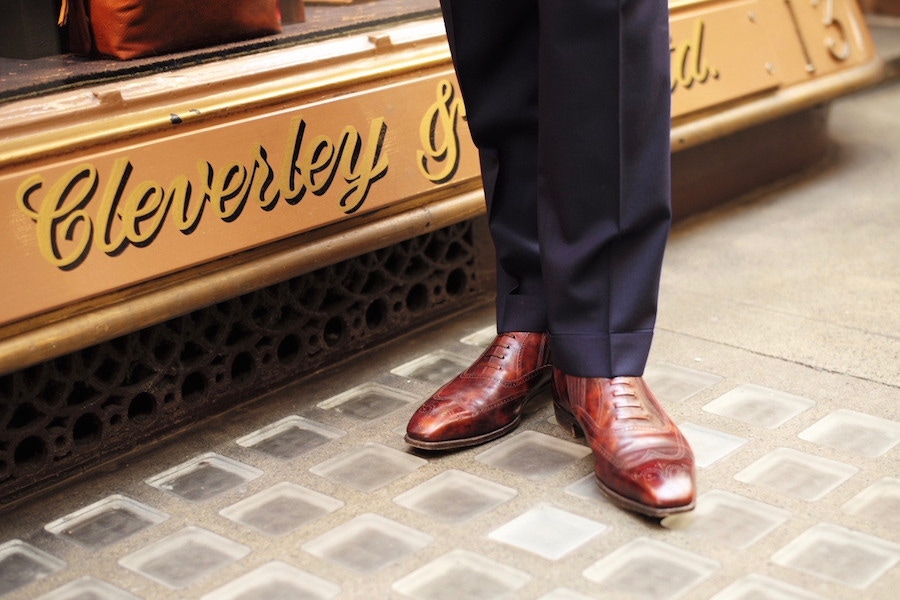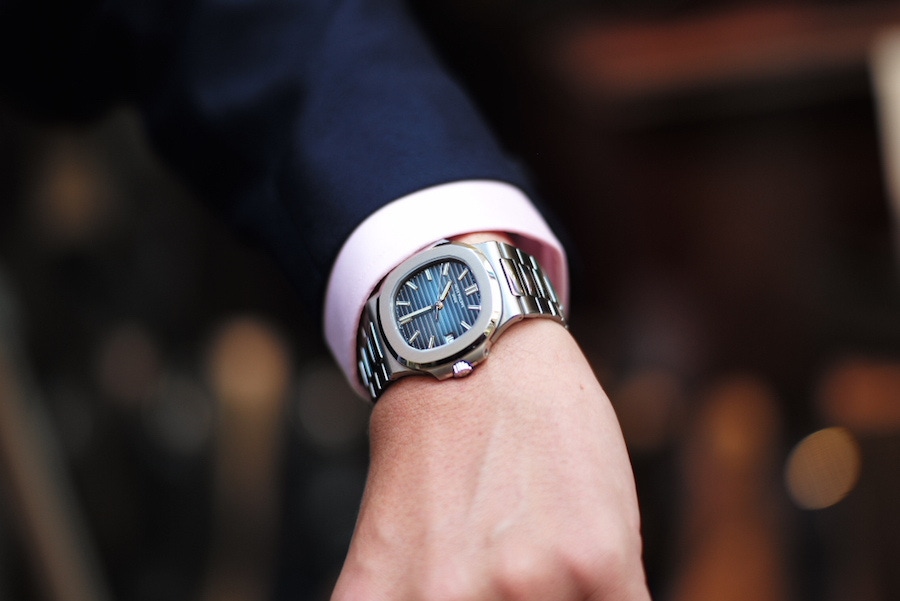 Both the shoemaking world and the watchmaking world require years of expertise and each part is made by an expert craftsman in that part of the process. They are also made to last for many years and are limited in production. Each time they are worn is special and unique to the owner.
I love to interact with my clients face-to-face. It's very enjoyable to work with people around the world who appreciate handcraft and want something made for them. I love the travel aspect as well. Designing shoes and then seeing them come together is also a lot of fun.
Many things impress me about Patek Philippe. I absolutely love the design and family heritage of the company. It reminds me of my company. I think the styles are timeless and the designs are beautiful. I also like the client that Patek attracts. It's generally a gentleman and someone with a lot of taste. Finally, you rarely see them around, which is a signifier of limited production.
"I was first attracted to the Nautilus because of its simplicity, elegance and the blue dial"
I see Patek at the very top of the watch food chain. Similar to George Cleverley, I feel that it doesn't really have many competitors and both companies are very unique. Patek has its own style and designs which are unique to them as a company. It's a very special watch brand and one which I look up to.
I was first attracted to the Nautilus because of its simplicity, elegance and the blue dial. I love the slim design and shape too. Additionally, it's a difficult watch to find and in my opinion is Patek Philippe's most signature design.
I wear the Nautilus with both suits and also casual attire such as jeans and a polo shirt. What's really nice about it is that it looks great with both. You can dress the watch up or wear it casually too, which is very appealing to me.
I much prefer the Nautilus. I also have a World Time, which I love too for more formal evenings, but the Nautilus is my favourite.