Paul Stuart: New York's New Dandy
Honoured to be launching Paul Stuart on The Rake, we look into the lauded US brand's colourful history to appreciate why it simply must be in your wardrobe.
British style, Italian style, and French style. While this holy trinity gets much of the adoration from classic menswear enthusiasts, the United States has an unfair rep for the one-size-fits-all sack-suit popularised since the end of the Second World War. It's a crying shame (and also wildly untrue) because some readers might otherwise overlook the frankly legendary tailoring house that is Paul Stuart of NYC. Established on Madison Avenue in 1938 (the original space is still there, for all you Don Draper fans), Paul Stuart has been colourfully described as a blend of "Savile Row, Connecticut living and the concrete canyons of New York." Transatlantic translation: classic English-style cuts, underpinned by a preppy New England philosophy, firmly of - and for - the bold citizens of the Big Apple. With Paul Stuart's debut on The Rake, we look at the brand's roots and how they remain an image of American quality and integrity in the 21st century.
Paul Stuart Creative Director Ralph Auriemma.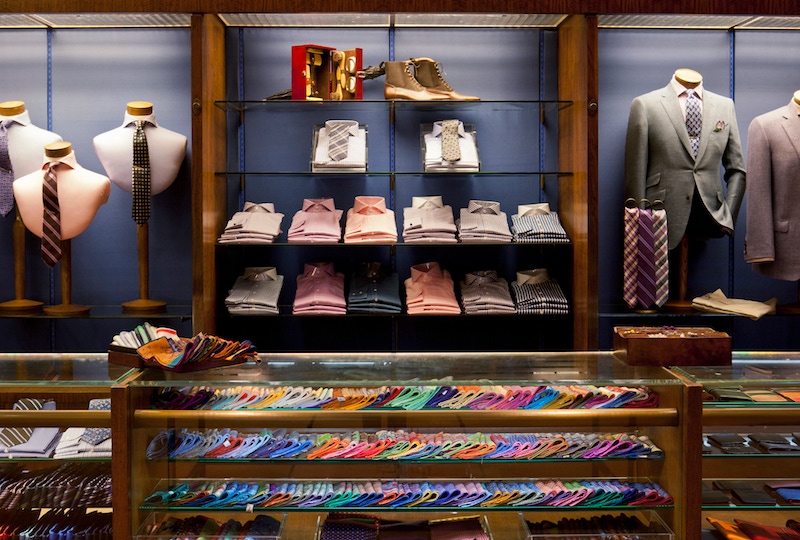 The initial vision, however - over seven decades ago - was very un-American. Paul Stuart never wanted to be the 'biggest' (like most stateside businesses) but rather produce the best quality possible. While the brand tips its hat to Savile Row, their philosophy of "restraint without constraint" meant that dandyish styles were more prevalent in Manhattan than in Mayfair, at the time. You can recognise the look from the silver-screen. Hollywood icons Fred Astaire and Cary Grant were both customers and in fact, Paul Stuart dressed Grant in Hitchcock's North by Northwest. The real-life Roger Sterling and Don Draper would have almost certainly shopped their preppy/business garms at the store. There is something unequivocally American about their garments and accessories. They reveal a man open to change, but also solid in his style convictions – something found throughout the tailoring world, but especially at Paul Stuart. 
As with many great tailoring houses, it is the story of one family: the Osgroves. Referring to his grandfather Harry, who opened the first store on the Lower East Side, Michael Osgrove said, 'he came to America with a thimble'. In the pursuit of the American dream, the family, with Harry's son Ralph at the helm, sold the store and opened a menswear shop in Madison Avenue (the one which still stands today). In the context of the time, Paul Stuart should never have worked; Ralph had opened it during the Great Depression.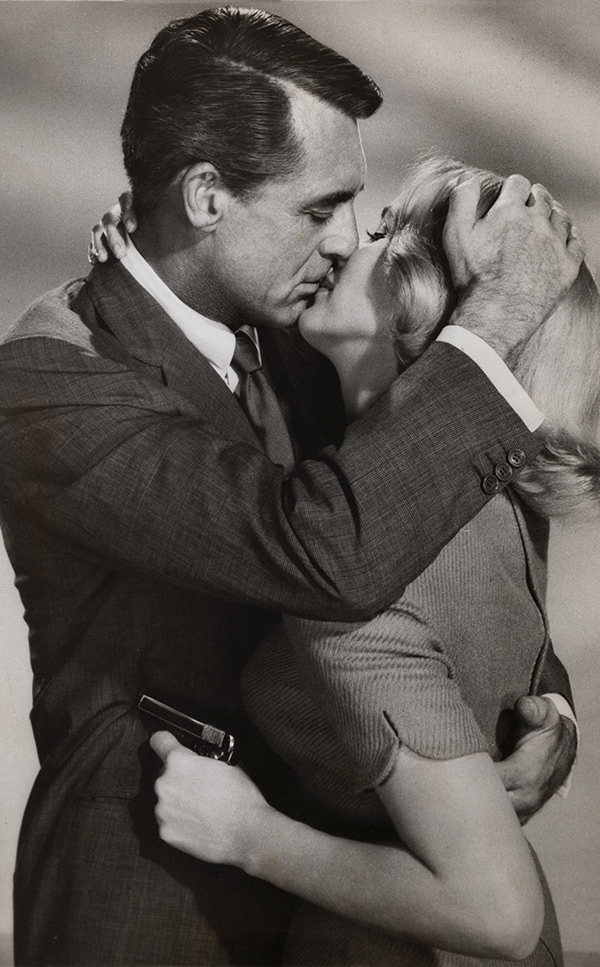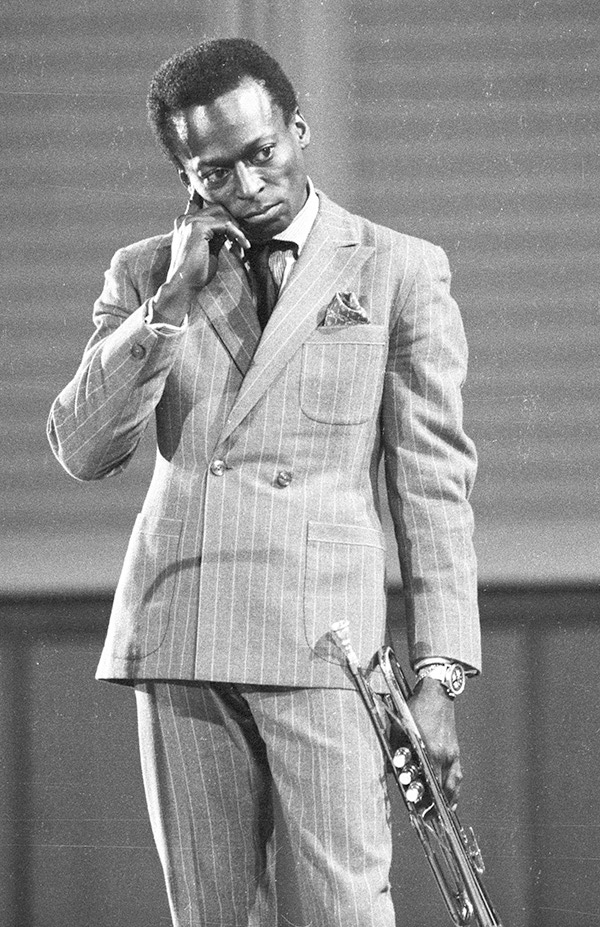 There's a reason why it survived, however. Like most menswear businesses at the time, Paul Stuart (the name comes from Ralph's son Paul Stuart Osgrove) focused on Ivy League style. But that wasn't enough. When Paul Stuart Osgrove and his business partner Clifford Grodd took over, they decided to expand their vision; from pure-prep to worldly sophistication. It had a rippling effect in contemporary American culture. Hollywood royalty began pouring in from their Beverley Hills homes, seeking something to show off back on the West Coast. Jazz greats such as Miles Davis, Art Blakely, Ron Carter, and Billy Taylor – men who defined what was 'cool' at the time - all shopped suits at Paul Stuart.
When Mr. Grodd began working at Paul Stuart in 1951, the store, on 45th Street and Madison Avenue, was widely regarded as a poor man's Brooks Brothers, but that soon changed when Mr. Grodd began to sell its own label to significant figures in high-flying New York circles,  developing a reputation for considered flair. Mr. Grodd told The New York Times in 1978: "Our clothes are our own thing — classic and traditional without a style but with an attitude, perhaps a dash of salt."
Mr. Grodd is credited with popularizing a number of items, two in particular which has become wardrobe stalwarts in contemporary tailoring: the deconstructed jacket without a lining and the chambray dress shirt. He also championed the two-button suit and was an unrelenting proponent of the bow tie. "I felt that if we didn't know our customer better than someone sitting 1,000 miles away, then we didn't belong in the business," he told The Daily News Record, a fashion publication, in 1998. "When you put your own name on it, it's your signature, and I just didn't want anyone else's signature on this operation."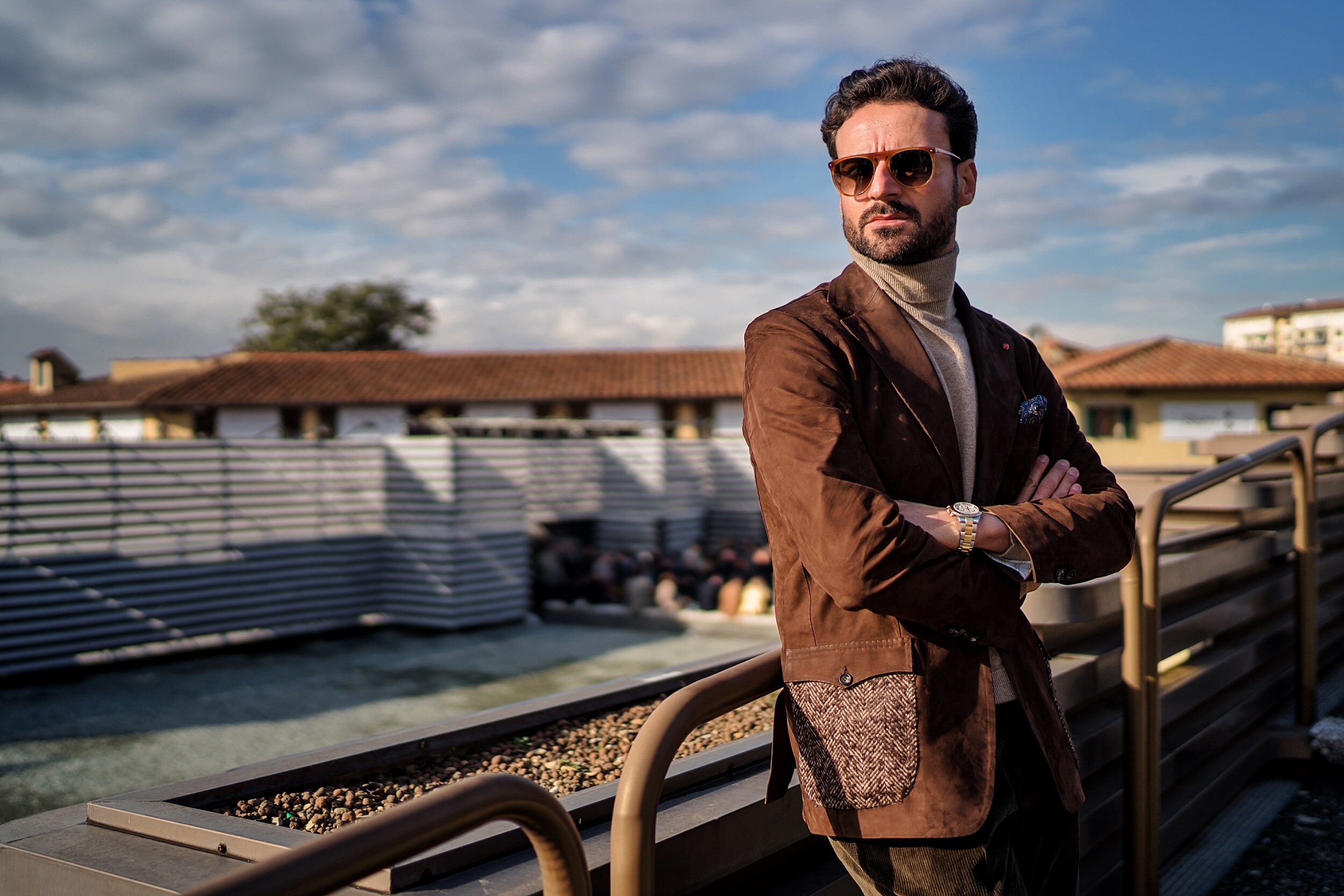 A micro-manager to the last, Mr. Grodd's fingerprints are still to this day all over the Paul Stuart aesthetic and his influence continues to inform current Design Director Ralph Auriemma. "I abhor dullness and resist flamboyance," Mr. Grodd told The New York Times in 1985. "That's a hard line to walk — to be distinctive, subtle, disciplined, with a sense of humour."
The list of Paul Stuart customers at the time is a who's-who of American cultural giants. Frank Sinatra would reputedly show up to the store with stacks of $100 bills. Another great Paul - he with the surname 'Newman' – bought a lot of his tailoring from the Madison Avenue store. That seemingly unachievable Hollywood-era Ivy-League-Sophistication is underpinned by Paul Stuart's idea of American tailoring. You know the one. You recognise it from the photographs and films of the time: the image of a drifter in Central Park, wearing a thick overcoat and scarf, while autumn leaves brush past to the sound of jazz pouring from Manhattan cafes. Indeed, Miles Davis was a frequent customer, as was the jazz drummer Art Blakey. Old Fashioneds at fancy restaurants; coffee cups and morning delis; smartly-dressed New Yorkers on their way to the office; Brownstone buildings. It is something that neither Italian nor British tailoring tries to be, nor ought to be: a unique vision of America.
This has never stopped the brand from looking overseas for inspiration and materials, however. Like the country in which it was formed, Paul Stuart drew in the best from around the world: Hail Britannia woollens; Italian box-pleats; and golfing vests from Austria. The brand delivered New Yorkers the European fashions and fabrics they had admired from across the pond, meanwhile shaping it with an American perspective.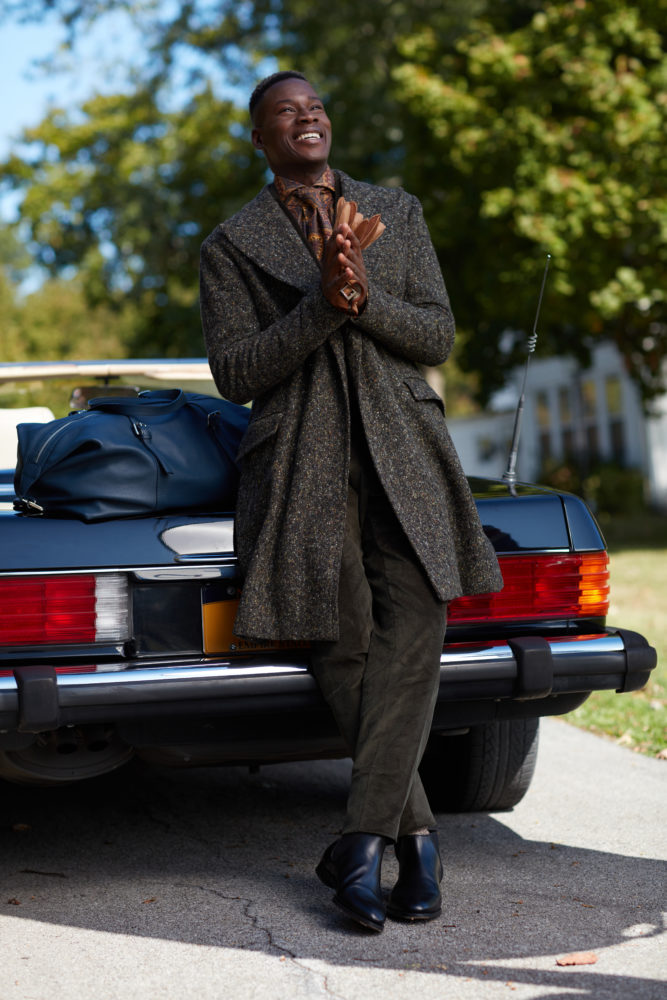 In return, many of these European countries have since paid their dues. Think of the French Ivy League style flourishing in Paris at the moment, or the resurgence in jazz-inspired looks in Milan and London. Or in Mad Men, even – whose own Roger Sterling – a man who would've undoubtedly owned Paul Stuart pieces - has become a bit of an icon all around the world for his brash, preppy, colourful blazers. It is, as the family insisted decades ago, "restraint, without constraint". A willingness to adapt, without sacrificing who you are. This philosophy remains, today. Since the Osgrove family first opened shop in Manhattan, Paul Stuart has remained a beacon of quality, innovation, and integrity: the godfather, no less, of classic American menswear.
For the first time, The Rake's readers can now shop Paul Stuart garments and accessories on the website, adding an element of the Lower East Side to their morning commute, or evening out.