Peak Luxury: Limited Edition Huntsman and Tengri Khangai Yak Cloth
Huntsman's new Tengri-developed cloth is both sumptuous and sustainable. The Rake discovers the story behind this fascinating new quality.
Surrounded by rugged mountains, wild meadows, valleys and alpine lakes, Khangai may sound more like the home of a yoga retreat than a yak herd. However, the Mongolian ecoregion is grazing ground to an indigenous species of yak, a species producing some of the most luxurious fibres – and therefore cloth – in tailoring today.
The fibres are combed from the underbelly of the yak once a year, and one animal produces a mere 100g at a time. As soft as cashmere and warmer than merino wool, the fibres' performance is down to the ecosystem in which the yaks exist; the fluctuating temperatures and mineral-rich grasslands of the area are unique to the region, producing a super-soft, strong and breathable fibre that you simply can't find anywhere else.
After becoming fascinated with the ecosystem of the yaks, the herders and the landscape – and their reliance one another to survive – social entrepreneur Nancy Johnston founded Tengri, a London-based brand that champions sustainability above all else. Tengri has become the first and only technology specialist to refine Mongolian yarns in the UK, making a name for themselves in the luxury world by offering a fibre that is by nature limited edition and can, in turn, be woven into cloth of exceptional quality. Savile Row stalwart Huntsman is no stranger to sourcing rare fabrics to offer their customers exclusive opportunities. In 2007, the house purchased the world's only bale of 11.9 micron 1PP wool, creating just 34 suit lengths with it, and has worked with Dugdale Bros. to create a replica of the naval cloth used by the crew of HMS Dreadnought in 1906. "We are dedicated to sourcing limited-edition luxury cloths. To be working with Tengri and to discover this unique fabric is very special," Pierre Lagrange, Owner of Huntsman, says. "It's key for Huntsman to find exquisite fabrics that stand up to the tests of time, and last for generations." In collaboration with Tengri, Huntsman has acquired 60 metres of Khangai yak fibre cloth, a rare and exciting acquisition for the London tailoring house. To put that into perspective, it takes hand-combing approximately 1200 Khangai yaks to secure that amount of fabric.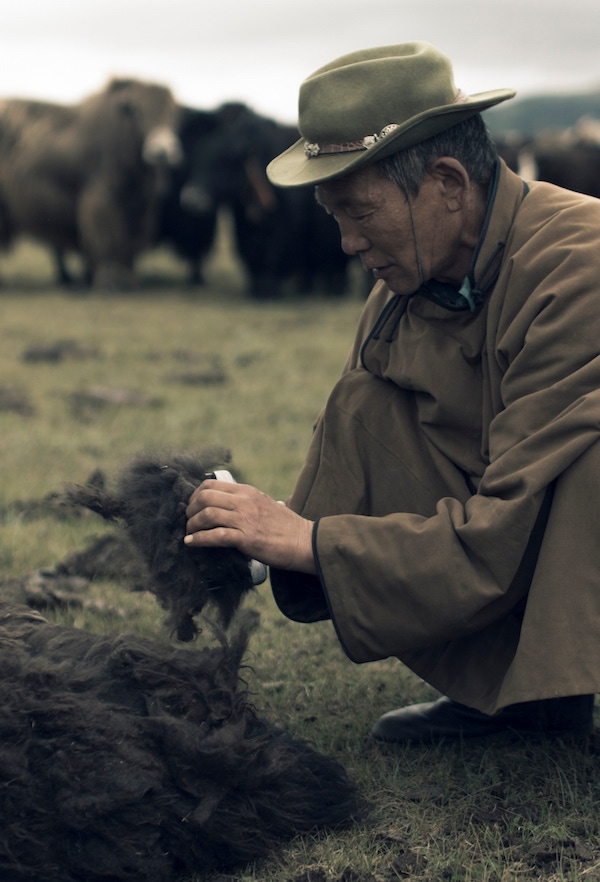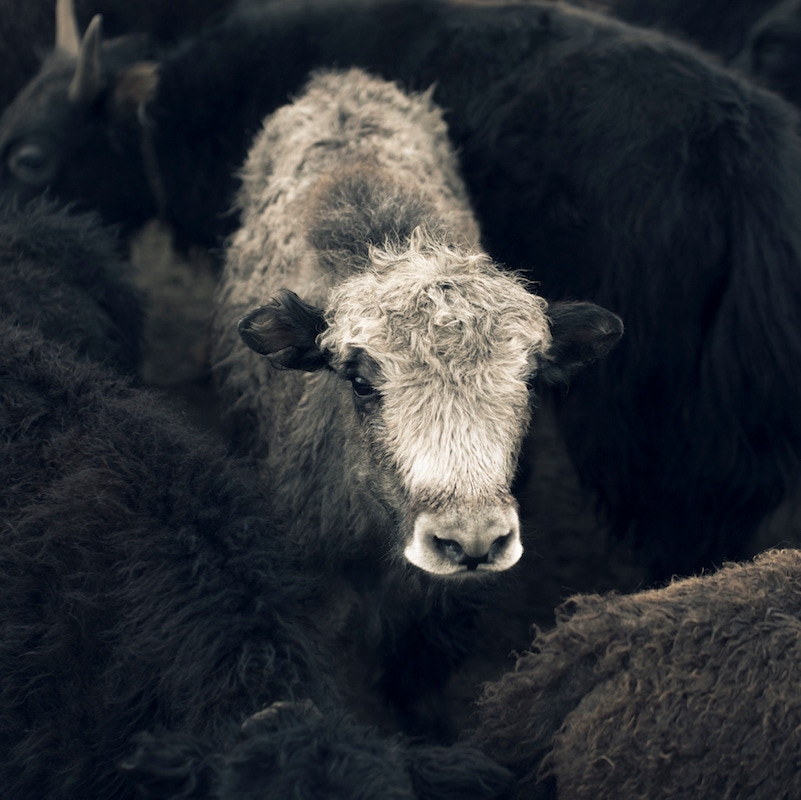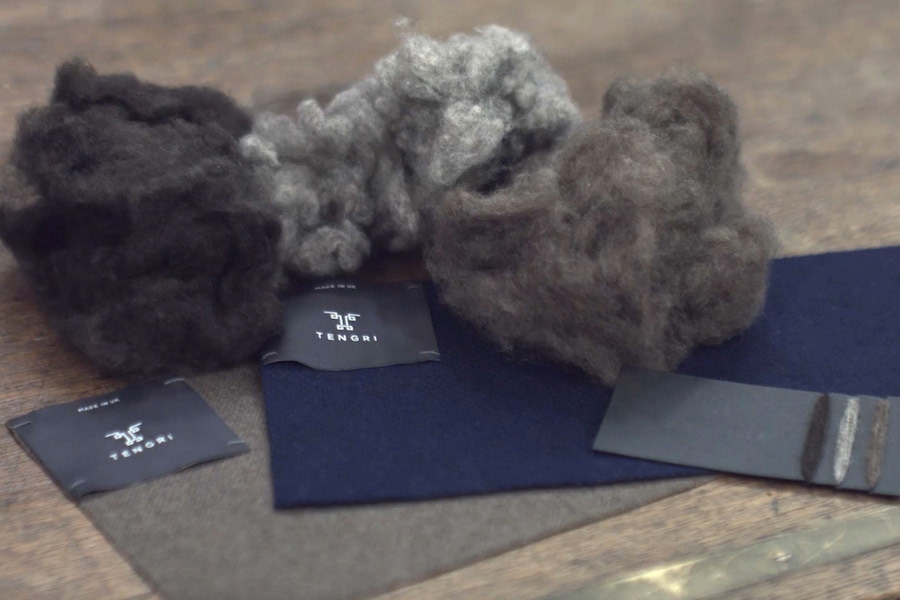 Campbell Carey, Creative Director of Huntsman, explains to
The Rake
that "there's always a level of reluctance to let such a limited length go, but at the end of the day all we want is for the customer to enjoy wearing the garment. We can't be too precious, and it's always a thrill for the customer to know that they'll be only one of half a dozen people on the planet with the same cloth." The cloth itself is beautiful; Khangai yak hair has a unique, distinctive texture and colour and is enhanced by the environmentally friendly dyes used by Tengri, set to include a natural tan, brightened navy blue and a rare 'silver'. Once combed, the fibres go through a refining stage (known as carding) that separates out three grades: coarse, secondary and premium. Tengri also operates a zero waste policy, and imports all waste fibres to the UK. It's also in the UK, in the heritage mills of Yorkshire, that the fibres are spun and woven, before arriving at No. 11 Savile Row, where Huntsman's cutters will be offering the cloth to a few lucky and discerning customers.
"The exclusivity and sustainability of the cloth go hand in hand towards creating a fantastic product with a story behind it," Carey explains. "We're seeing a lot more cloth being made up like Tengri's 'noble yarn', that is undyed and in its natural colour. The sparing simplicity of design is what's so attractive; it's been through the minimal amount of processing to maintain all its natural qualities, resulting in a beautiful finish."
Not only will customers be guaranteed serious exclusivity, but they can sleep easy knowing that their suit is the result of an environmentally forward-thinking concept, and Tengri's commitment to transparency means that the efforts and work of the nomadic herders is appreciated just as much as the skill and craft of the Huntsman cutters. Knowing where one's clothes come from has become more and more a foreign concept in the world of disposable fashion and trends that move on faster than consumers can keep up with, so it's a special collaboration indeed which shines a light on two brands working together to educate and dress customers with a conscience.