Yard-O-Led: Something to write home about
Birmingham-based Yard O Led's handmade sterling silver writing tools are penning a treatise on exquisite craftsmanship and it's a good read...
I wonder sometimes, if in many years to come, human beings will look back at pictorial evidence of  this tech age we live in and wonder why we persisted with such crude writing implements as the pencil and pen when we had touchscreens, screen pens, annotation AI and goodness knows what else at our literal and figurative fingertips. But the relationship between ink and paper is itself a story of human evolution. While societies heaved one way and the other, the pen documented the thrashing tides of change, while the paper held all parties accountable for millennia to come. We are, after all, what we write, but how we write it is important and I'll tell you why.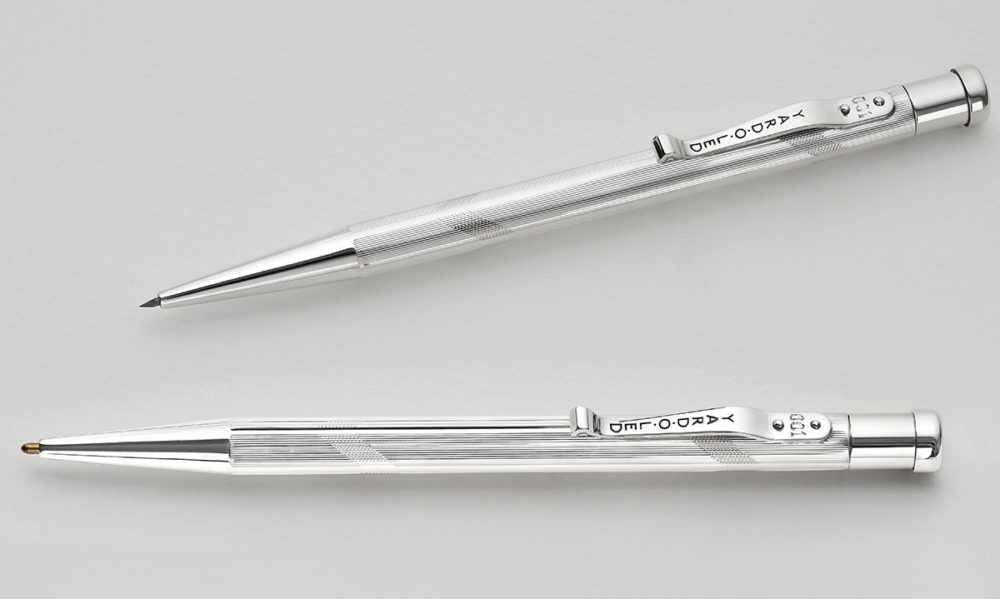 Cast your eyes upon any desk in any office around the world and you'll likely find an array of cheaply made ballpoint pens littering the workspace. The Bic, as handy and prolific as it is, has been an efficient conduit of words and ideas but its ubiquity and disposability somehow detract from that which it creates. It jots and scribbles rather than crafts. If it can run out in a week and be tossed in a bin, what does that say about the words it creates, or the meaning contained within? The pragmatic among you might be asking yourselves "what is he talking about? It's a bloody pen!" and yes, maybe I'm romanticising the art of writing a little, I am a journalist after all. But there is something undeniably fortifying about holding a piece of art in your hand, thoughts composed, ready to make permanent on sheaves of compressed wood pulp. You might be able to type at 80 words a minute, but speed is not of the essence here - writing with a pen or pencil is a physical expression of creativity. It tasks the brain in ways dancing fingers upon a keyboard will never do. It is art; drawing or painting in words. The Japanese have known this for a long time.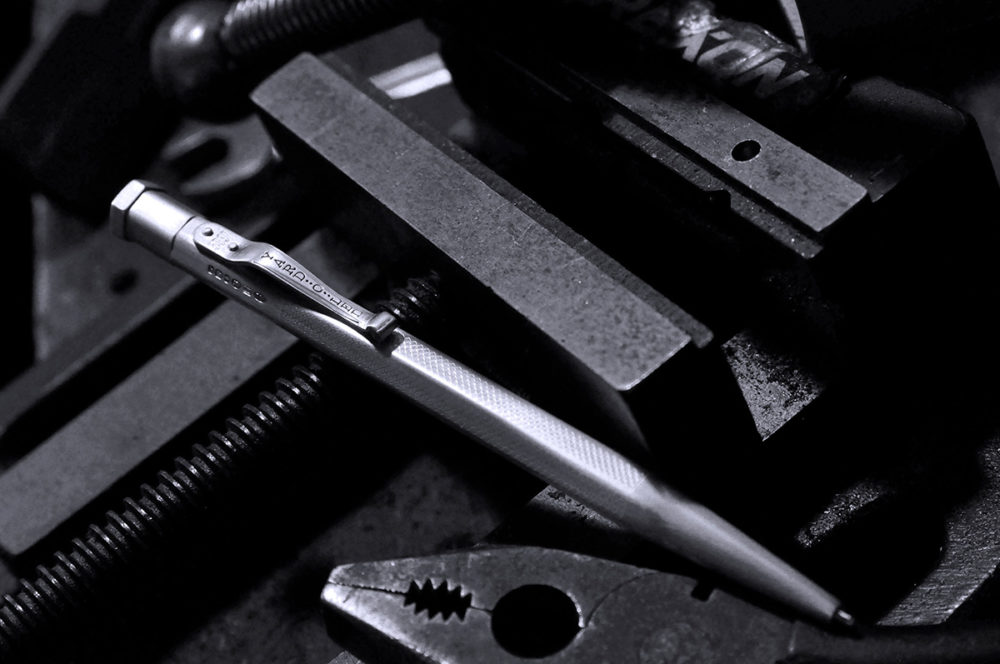 Of the writing tool specialists still active today, the British brand Yard-O-Led, based in Birmingham and specialising in sterling silver pens and pencils, is one you should take note of. Founded in 1934 by Ludwig Brenner, a German who established his business in Charterhouse Street , near Hatton Garden, the centre of the London jewellery trade, and registered his patent on an improved propelling pencil mechanism. His patent allowed the pencil to hold 12 three-inch leads, thus making a yard of lead length, from which The Yard-O-Led Pencil Company was founded upon. In 1994, a new Yard-O-Led atelier was established in Spencer Street, Birmingham, in the heart of the Jewellery Quarter. All of Yard-O-Led's creations are handcrafted in 925 sterling silver, from the minimalistic Diplomat collection to the ornate Viceroy Grand designs, giving a concertedly weighty feel in one's hand. We can't promise you'll pen an equally weighty treatise, novel or whatever else you might chance your hand at, but rest assured you have in your grip a work of art that will write itself into your life.
Shop the entire Yard-O-Led collection now.