Phillips x The Rake And Mr Porter: Part Two
To celebrate the upcoming auction of 121 rare watches at Phillips in New York, The Rake has expertly styled 12 timeless looks that unify horology and menswear. Here's Part Two...
We're only one day away from the moment in which 121 highly sought-after watches will be going under the hammer at Phillips' 
'Styled: Timeless Watches and How to Wear Them'
 auction in New York. The themed auction is the first of its kind in the horology world, which sees 12 classes of vintage watches matched with a styled ensemble by The Rake's own Grace Gilfeather. Whether it's at the end of the aisle about to say 'I do' or in the Carribean with a rum punch in-hand, the common thread between each occasion is an uncompromising understanding of the basic tenets of men's style. Furthermore, in the same way that there are codes of dress for specific situations, the same rules apply to what one wears on his wrist – in other words, dear reader, you don't get married wearing a diver's watch, nor do you go to Goodwood wearing a rose gold rectangular watch. Here, we introduce Part Two…
Safari
Having a multitude of pockets to utilize when on safari is incredibly practical, and Grenfell's Shooter jacket is designed to be worn out in the field. Offset with a navy floral scarf and brought together with a pair of cream trousers and suede Chukka boots, the finishing touch is a Panama hat which will help keep the sun out of your eyes. An adventurous watch will no doubt help, and Breitling is known for its intrepid timepieces.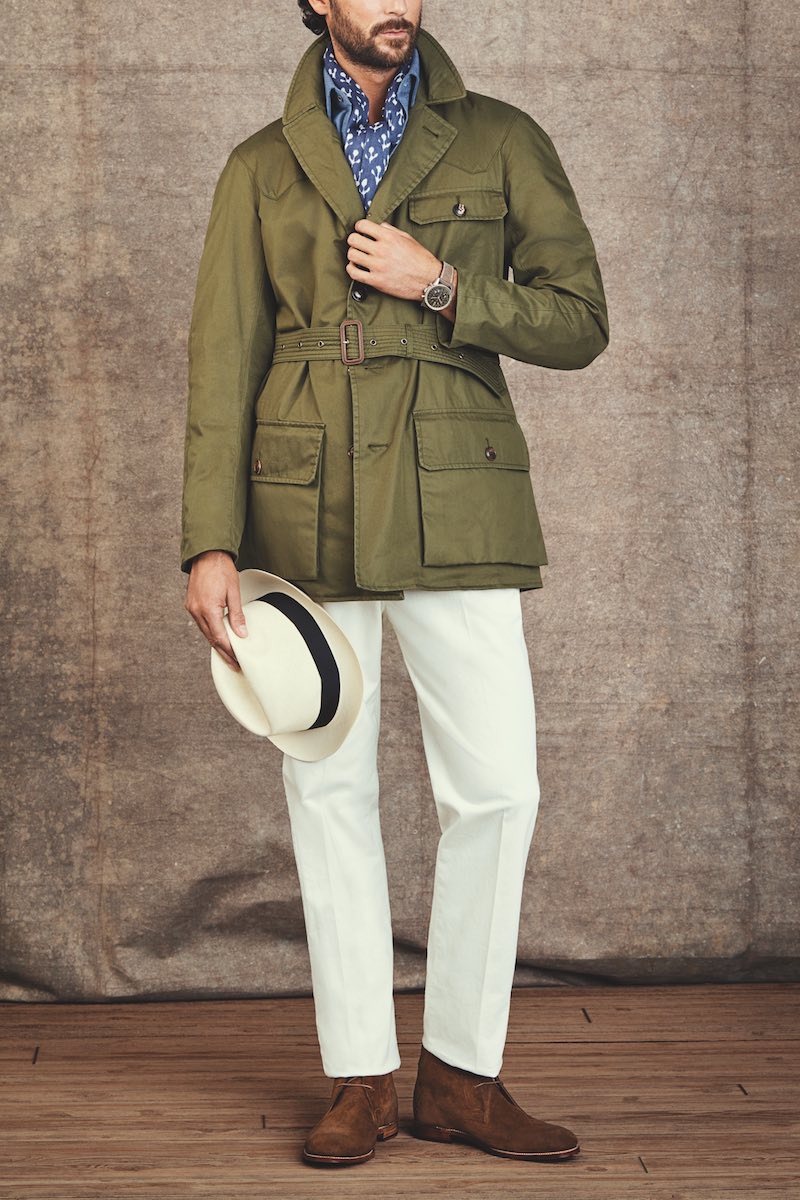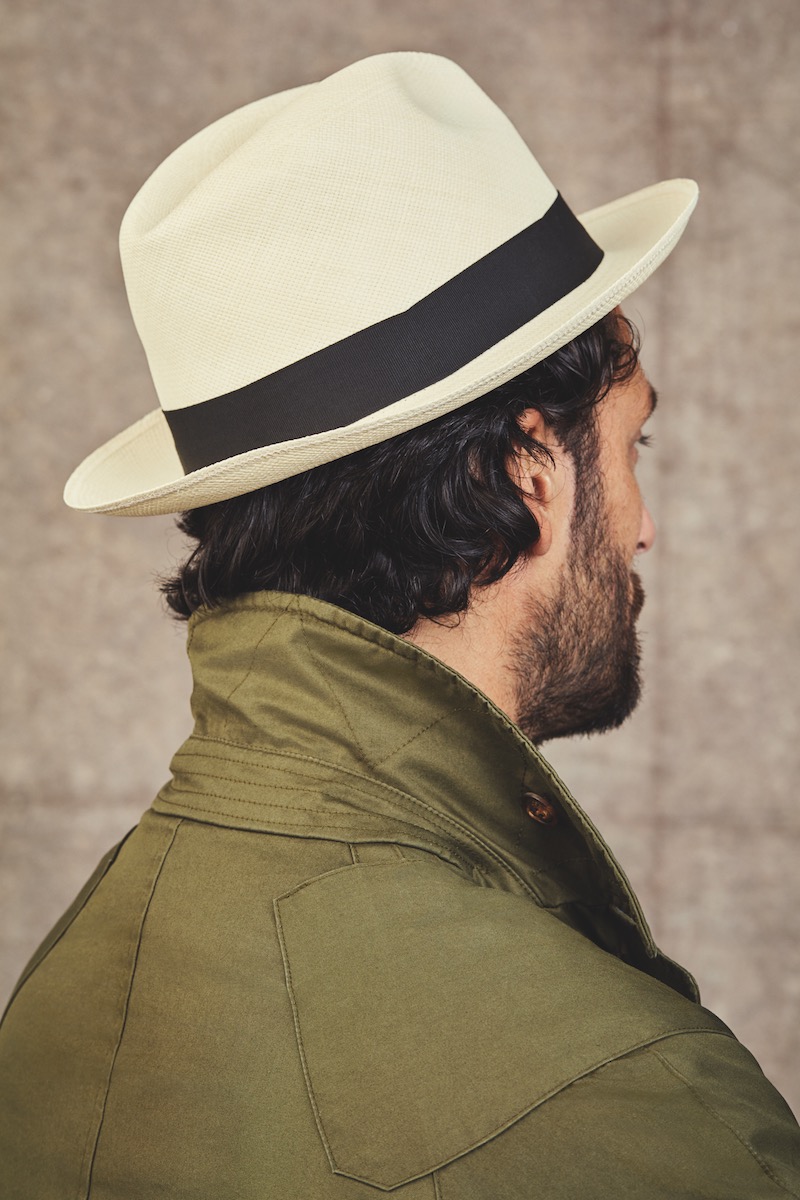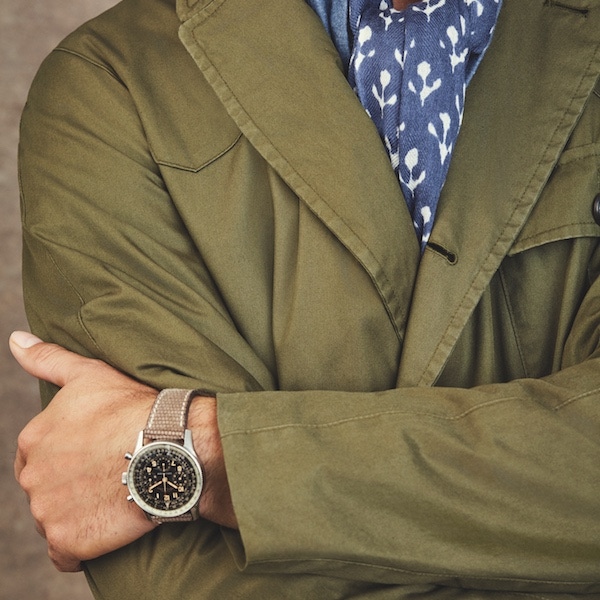 Positano
Although a while away, there's nothing quite like being in Positano in summer. The aquatic hues of the crystal blue ocean and an easy breeze is a feeling to behold. If you happen to have docked-up for lunch, linen is your port of call for fabrics. Lardini's unlined linen/silk Prince of Wales check blazer is an elegant choice, and brought together with a light blue shirt and Riviera loafers, you'll have every head in the restaurant turning, especially if the bezel of your Rolex is multi-coloured.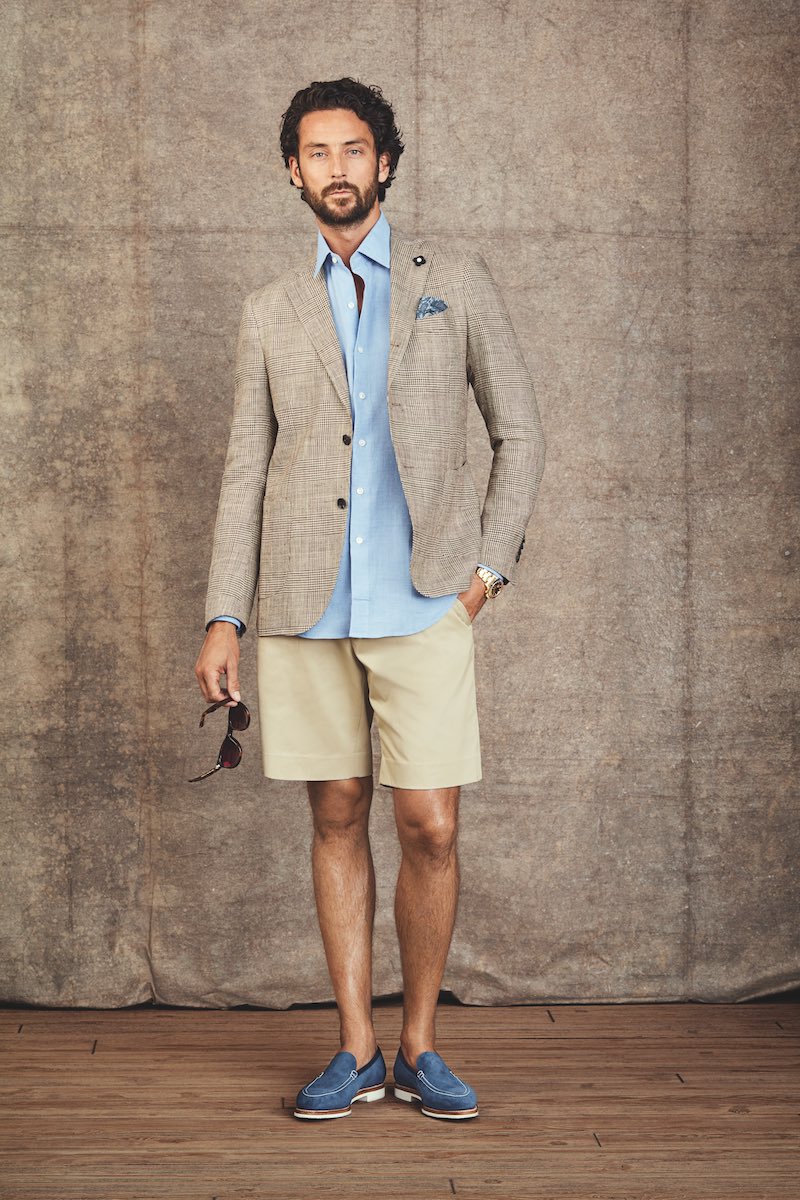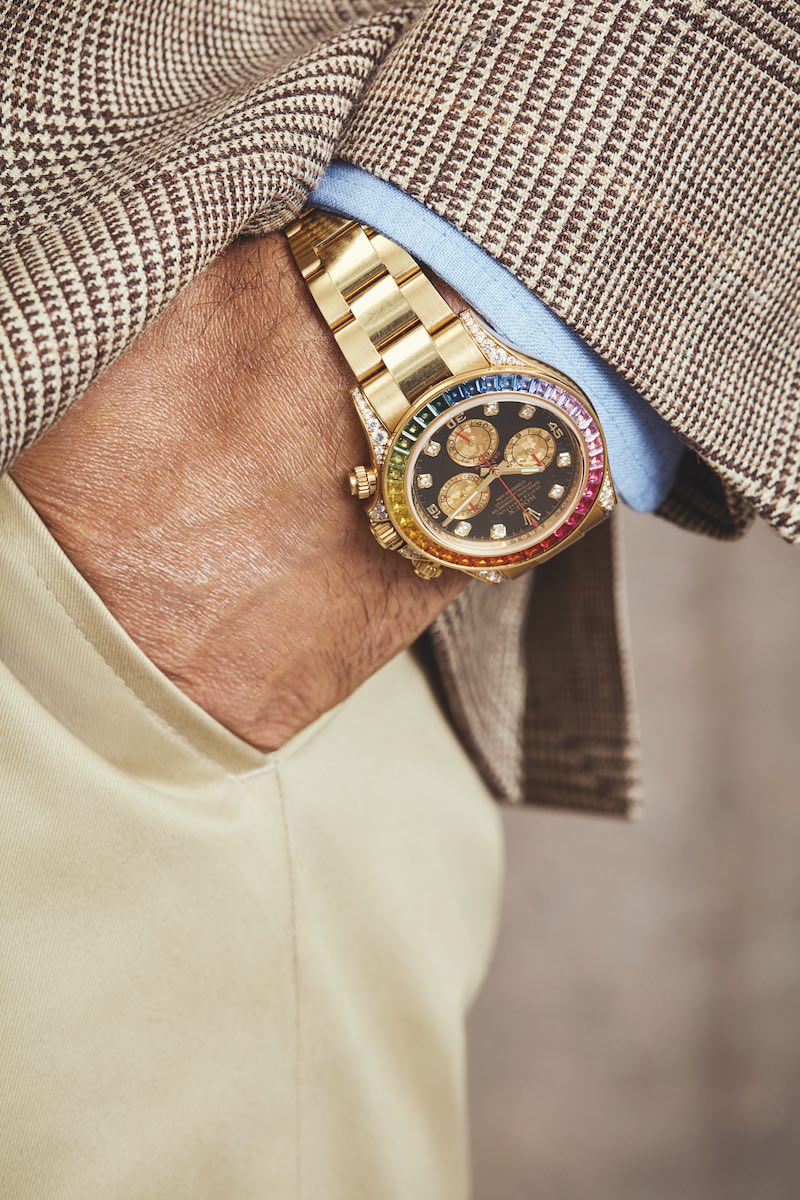 The Watch Enthusiasts' Gathering
It's safe to presume that watch enthusiasts could be a little bit judgemental when it comes to their peers' own timepieces. Of course, there are massive amounts of respect between watch industry folk, but when a gathering is around the corner, surely it's a great reason to pull out something special and let your wrist do the talking. If you're heading to your own gathering, don't overthink it: dress casually and comfortably. A neutral ensemble with a flash of colour thanks to some punchy socks should do the trick if a very rare 1951 Rolex Padellone doesn't (which of course, it will).
Wimbledon
Coming in at a close second after Royal Ascot, Wimbledon is the sporting fixture of the year when dressing appropriately is strongly encouraged and expected. They're both very different, though, in terms of formality, so having an understanding of how to wear separates is key. A fail-safe combination is a navy jacket or blazer with a neutral trouser. Sciamat's double-breasted blazer is a statement with its hefty lapels, but worn tastefully with a blue Bengal stripe shirt and repp tie, becomes tastefully muted. The umbrella is to complete the look, as you never know what weather you're going to get in SW11.