Phillips x The Rake and Mr Porter: Part One
To celebrate the upcoming auction of 121 rare watches at Phillips in New York, The Rake has expertly styled 12 timeless looks. Part One features four distinct sartorial situations...
On Wednesday 5th of December, 121 highly sought-after watches will be going under the hammer at Phillips'
'Styled: Timeless Watches and How to Wear Them'
auction in New York. The themed auction is the first of its kind in the horology world, which sees 12 classes of vintage watches matched with a styled ensemble by The Rake's own Grace Gilfeather. Whether it's at the end of the aisle about to say 'I do' or in the Carribean with a rum punch in-hand, the common thread between each occasion is an uncompromising understanding of the basic tenets of men's style. Furthermore, in the same way that there are codes of dress for specific situations, the same rules apply to what one wears on his wrist - in other words, dear reader, you don't get married wearing a diver's watch. Here, we introduce Part One...
Goodwood
There's no greater coat to be worn on the sidelines as a fleet of roaring, classic automobiles rip around the famed Goodwood track than the Despatch Rider coat from Grenfell. Conceived to be worn by despatch riders in World War One through all kinds of weather, it's durable and stylish and looks particularly handsome with a smart, tailored ensemble beneath. With a coat such as this, it's only fair that one's wrist reflects its heritage, and Tag Heuer has an impressive longstanding history with automobile racing.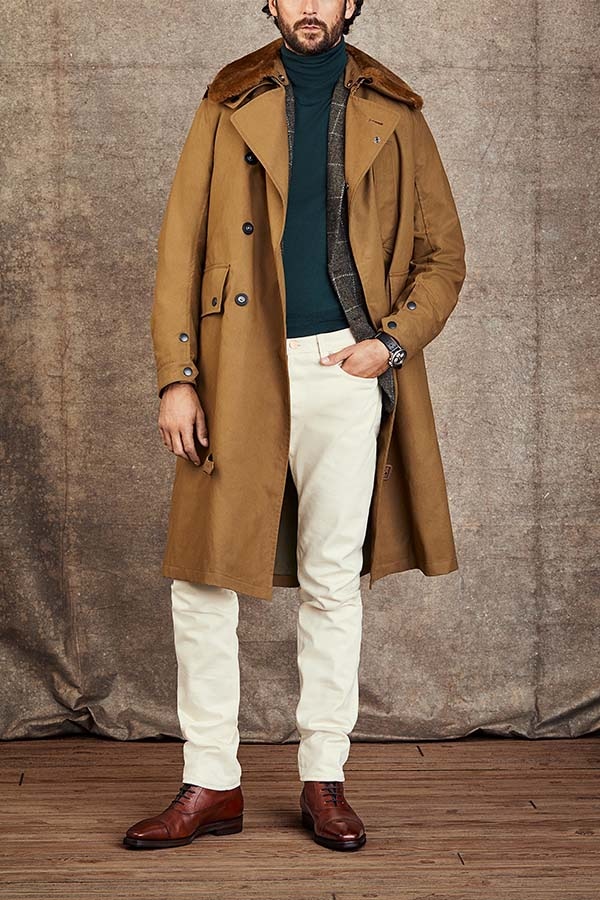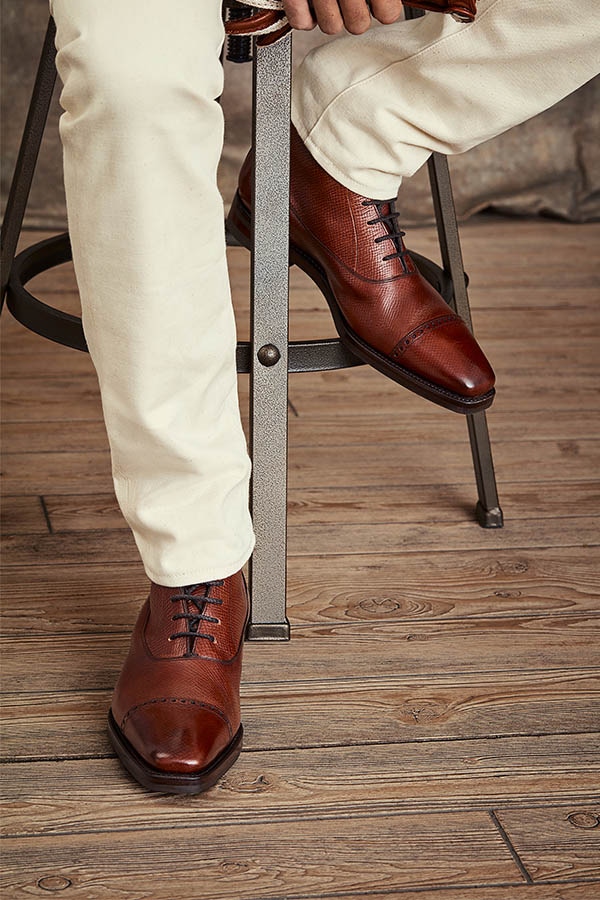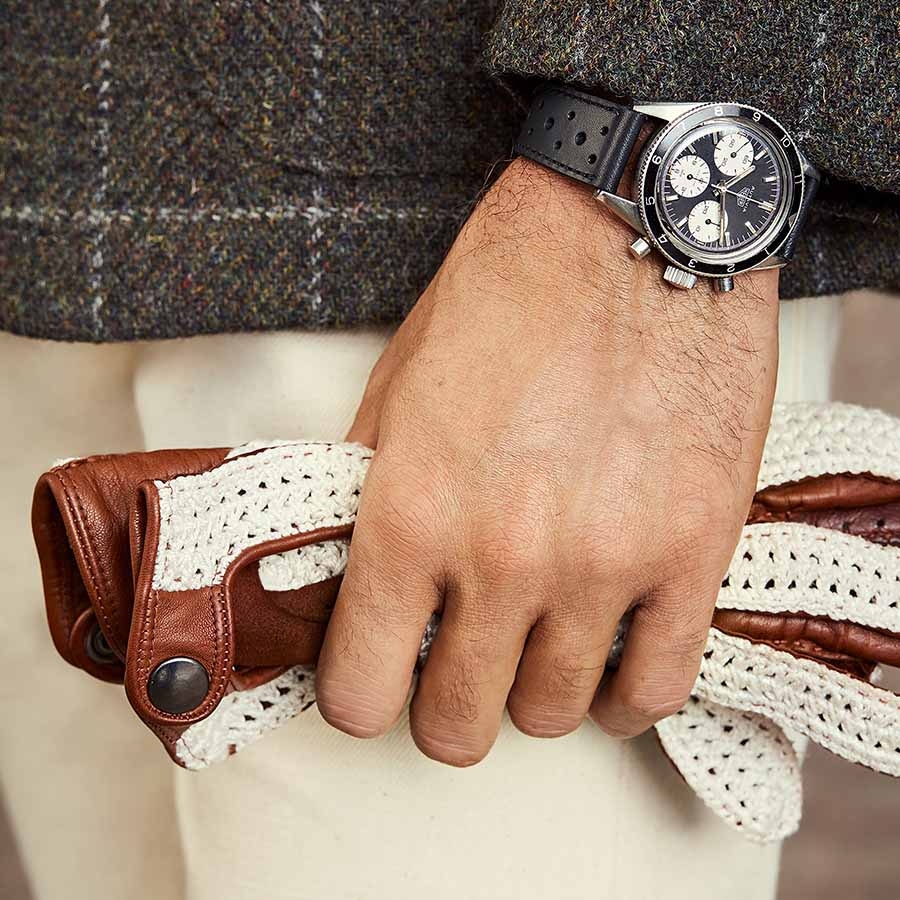 Business
Marrying Italian flare with British-made quality goods will help make anyone look like they mean business. Lardini's wares are not only great value but extremely well-cut and this windowpane two-piece suit adds a little extra to a typical business ensemble. Paired with honestly-made accessories and leather goods, you'll own the boardroom. With this Patek Philippe on your wrist, you'll most likely own the company.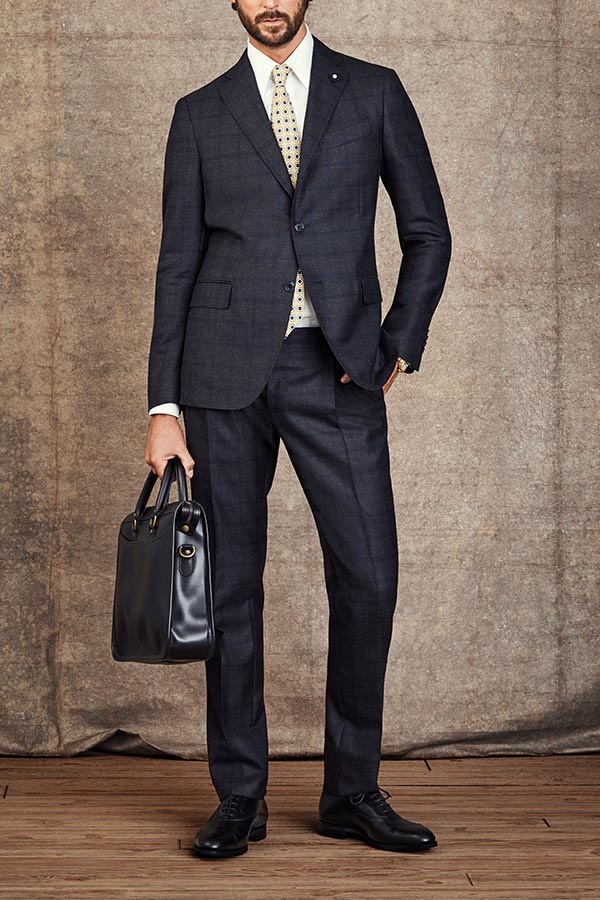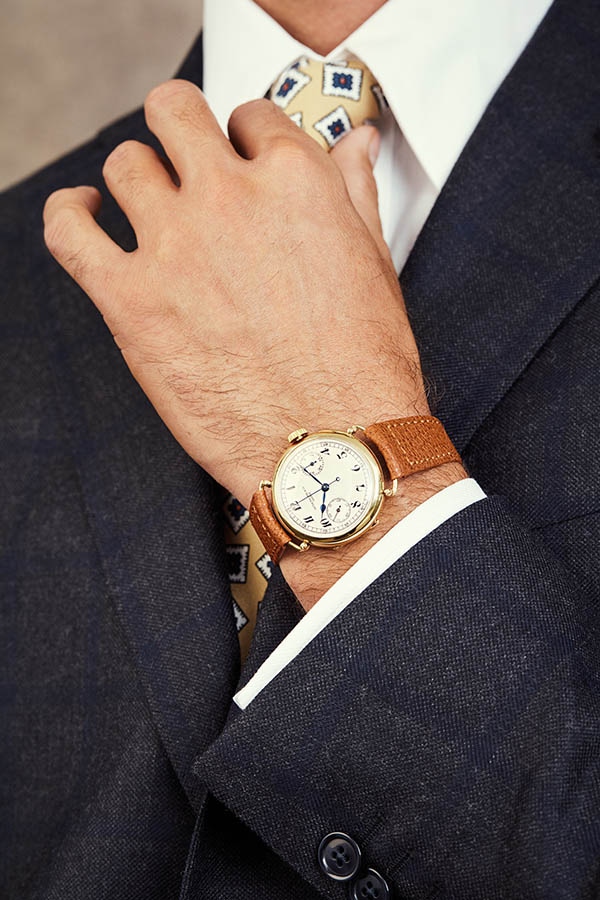 Caribbean
Exploring the Caribbean has certain demands, and in terms of clothing, it pays to take a sensibly lightweight approach to fabrics, with linen being top of the pile. Rubinacci's double-breasted cream jacket is simply sublime and looks particularly louche with a silk scarf tied around the neck. Being in the tropics, it's only right that you sport a tropical dialed watch, and this vintage Rolex GMT with a two-tone bezel will perfectly complement one of the island's finest rum punches.
The Hamptons
New York's playground, the Hamptons, lives up to its reputation of being a stylish and sophisticated retreat of the Big Apple's jet-setting inhabitants. As such, a smart casual appearance is advised, with separates being the easiest choice. The combination of a classic navy, single-breasted blazer with cream, slim-cut trousers is an emphatic home run. Finish the look with a pair of espadrilles and an elegant Patek Philippe dress watch and you're good to go.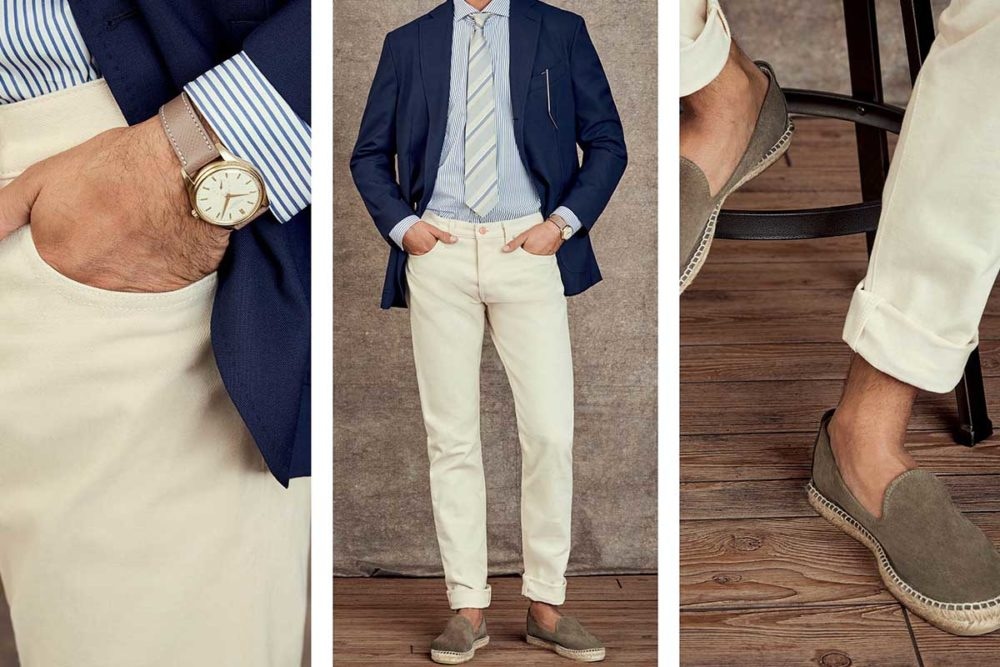 The Hamptons: Jacket by Rubinacci; Shirt by Marol; Tie by Fumagalli 1891; Espadrilles by Manebi; Watch is a Patek Philippe 1955 with enamel dial in yellow gold.