Pin it Down, Clip it Up
Whether elegantly gem-set or sterling-silver minimalist, tie ornamentation provides a dandy detail that's classic but in no way anachronistic. With Photography by Munster
Stickpins, tie clips and tie studs get rather short shrift in Sir Hardy Amies' gloriously arch 1964 book ABC of Men's Fashion. Of tie pins, Sir Hardy opines like a sartorial oracle of Delphi, "The old-fashioned stock required a pin to hold it in place. Such pins, made in jewels to represent a pheasant or even carved into an antique or turbaned head, are often true works of art: and the tiny sparkle at the throat was elegant. They look quite handsome on a heavy silk tie but are quite out of place on any costume which does not include a stiff collar." For those rash enough to wear a tie clip, Sir Hardy disdains, "One of those little extra pieces of jewellery most men like to be given, but that not all men like to wear." With nose aloft, he concludes, "A well cut and made tie, and above all a properly knotted tie, really lies flat without the aid of a clip. On reflection, a tie clip is really rather prissy." Sir Hardy's objection to tie clips could be rooted in his prejudice against American sartorial style (or his perception that no such thing existed). In 1965, he famously declared, "I pity American men. They have no time to think about clothes." Fortunately, Rakes make time to consider such minutiae of male elegance. Quite frankly, chaps have so little opportunity to enjoy fine jewellery over and above cufflinks, signet rings, studs and gem-set dress watches that to reject any form of tie ornamentation borders on self-denial, if not masochism. I would agree with Sir Hardy that tie clips are the most common embellishments, if only because all high-jewellery houses (and not a few low ones) continue to make platinum, yellow-gold and silver models in vast quantities, while the tie stud is a relatively rare beast; and the stickpin, an endangered species.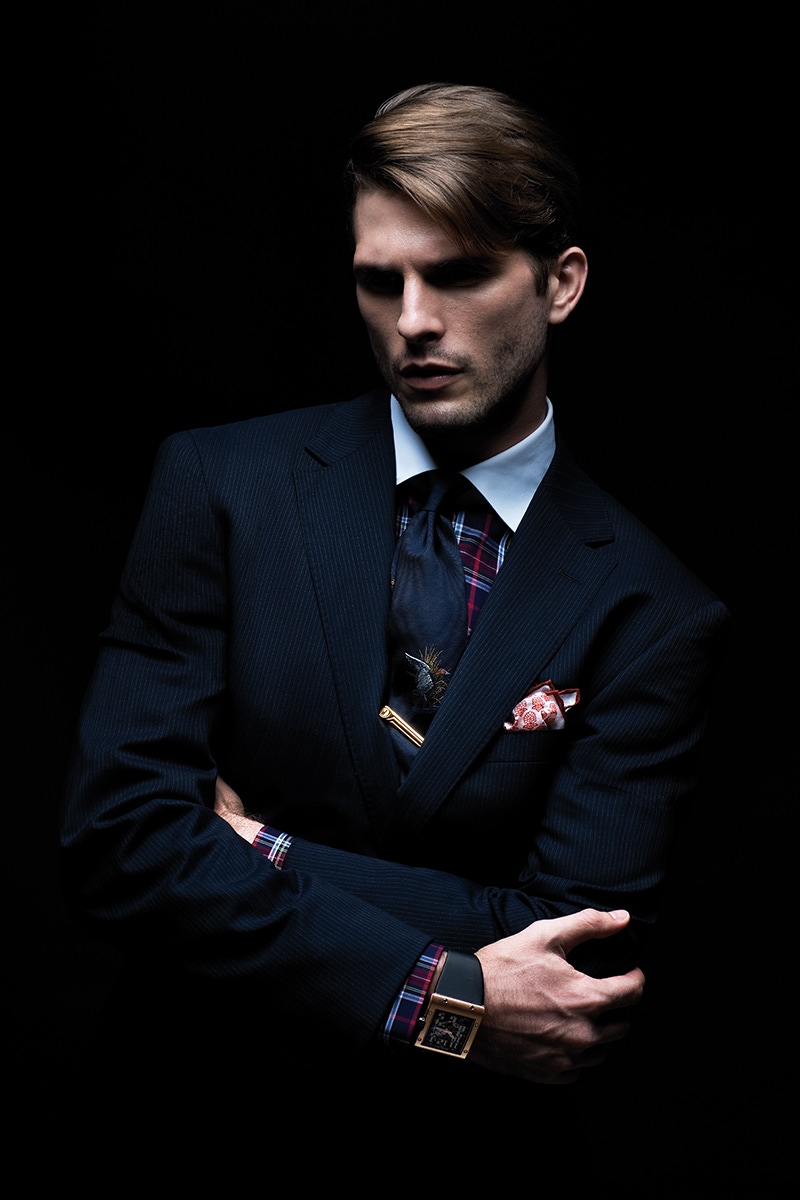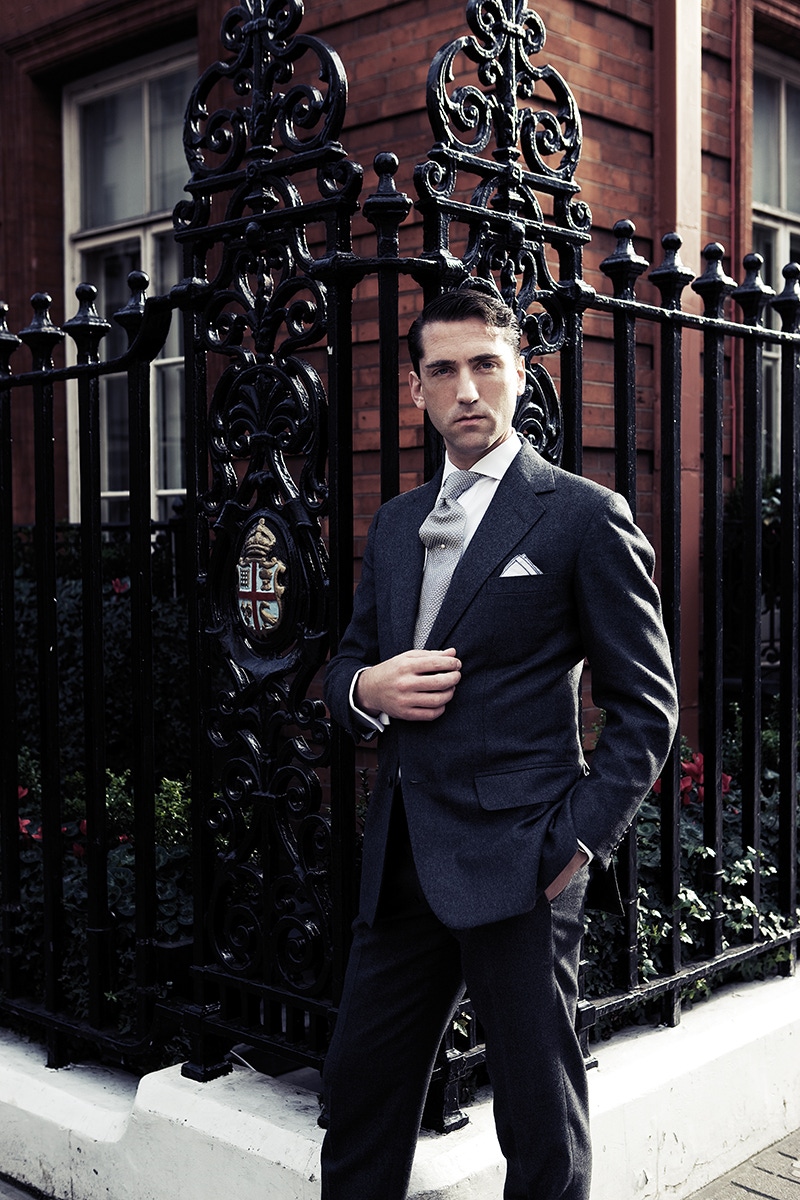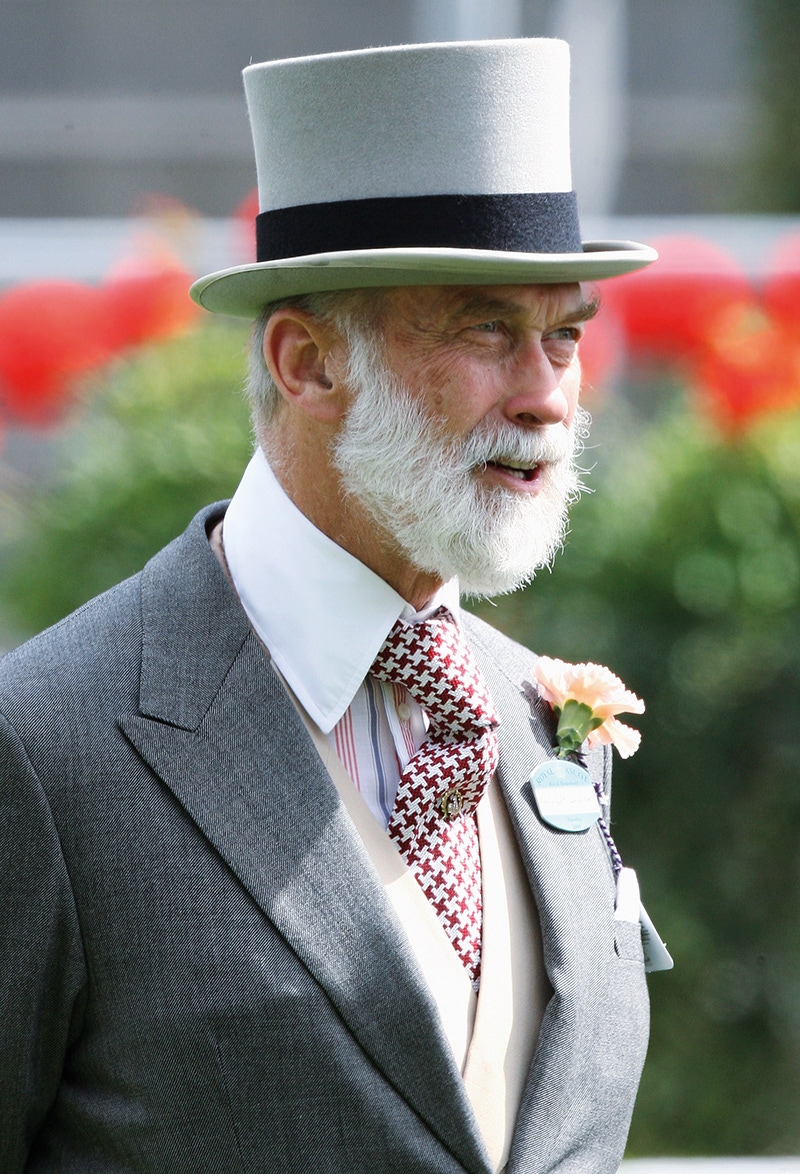 In defence of the tie clip, when sold in sterling silver at Tiffany &Co. and re-named the tie bar, it is a sexy little sliver, just visible above a low-break, one-button coat, and unimpeachably elegant. Though undeniably more popular with our American friends, the tie bar has enjoyed a renaissance in 21st-century style thanks to the impeccably suited Mad Men television series, set in the early '60s. Retro it maybe, but a tie bar fashioned in precious metal with zero detail beautifully complements the cut of Savile Row boys influenced by Rat Pack tailoring, the likes of Spencer Hart, Richard James and Ozwald Boateng.
The demise of the stock (or cravat) from formal dress has rendered the stick pin almost obsolete. These miniature works of art that reached their apogee in the late Victorian/Edwardian era were designed as an anchor—or island—from which a cravat billowed like the seas off the Bay of Biscay. They entered the formal wardrobe courtesy of riding attire where stick pins were employed to keep the stock in place while riding to hounds on your Wiltshire estate. These jewelled heads mounted on long, lethal pins are eminently collectable but seldom worn, unless you wish for a Charvet tie pitted with more holes than a mafia victim's corpse. However, their impracticality favours the buyer who may acquire a 1940s sapphire stick pin with diamond-cluster surround for less than £500 in London's Burlington Arcade.
I recall writing a "desperately seeking gem-set stickpins" feature for the Financial Times in 2004, and only Cartier had set such a thing: a pavé diamond panther's head and paws with emerald eyes and onyx nose (£13,000). In the Edwardian era, the stick pin served much the same purpose as the cufflink today: a witty sartorial sign post to display wealth, taste and interests. Hence the popularity of the fox's head with ruby eyes, the diamond horseshoe motif and the mourning pin, such as that with the portrait of Queen Victoria's loyal gillie John Brown commissioned by Her late Majesty, currently in the collection of historical London jeweller Wartski.
The tie stud (or tack) first appeared in the 1920s, with the Duke of Windsor as Prince of Wales an early adopter. Though his father King George V continued to wear a frock coat and cravat (fed through a precious-metal toggle), the younger bucks popularised the tie. The tie stud is an ingenious little device that works along the same principle as a pierced earring, only the tie rather than the lobe is impaled. A safety chain and T-bar mechanism anchors both stud and tie—always slightly ruched below the dimple—to the shirt buttonhole.
I confess that the tie stud has been the definitive finishing touch to my ties for over a decade. I recall, as a child, my father sporting a single natural-pearl tie stud at Royal Ascot and, when I was fortunate enough to be invited to give the fashion commentary for the BBC at Ascot, my father gave me his pearl stud for luck. Ties ever since were limp and lifeless as an old mackerel without the support given by a tie stud—the exclamation mark at the end of the ritual of dressing. Needless to say, my father never saw his pearl tie stud again. A pearl or gem tie stud is undeniably flamboyant. It becomes the focal point for every suit, shirt and tie. In addition to pearls, both black and white, the stud for day dress is more successful if made miniature in a reserved stone such as onyx, malachite, moonstone, Blue John or mother of pearl. This is not to dismiss precious gems for evening dress. While pavé diamonds are smart set in a cufflink or dress studs, a single solitaire diamond of one carat or less gives Hollywood Black Tie just enough sparkle to appear chic rather than vulgar. The same principle applies to a solitaire or cabochon sapphire, ruby, emerald or amethyst. Why one of the high jewellers has not presented a tie-stud setting with a choice of black pearl, white pearl, diamond and moonstone headliners is beyond me.
 The tie stud is still a rare beast on the counters of fine jewellers today. Tiffany's has nodded to the trend with sterling-silver Doric columns and a ball-and-chain design, but invariably, when a request of tie studs is made on Old Bond Street, the vendeuses will smile wistfully as if one has asked for something as nostalgic as elastic tiaras or snuff boxes. The answer is, of course, to find a family jeweller and commission your own designs to order. Of the 30 tie studs in my walnut jewel box, 20 are vintage and the remaining 10 commissioned by my father as various Christmas and birthday presents as tie stud and cufflink sets.
High jewellers should take heed and follow the advice of the late, great US Vogue editor Diana Vreeland who always said, "Give them what they never knew they wanted." The tie stud will not return as a fundamental element of the well-dressed gentleman's wardrobe unless the proposal is made by jewel houses that recognise that men's gem-set tie ornamentation is a gap in their market as wide as a cancan dancer's highest kick.