Pini Parma: Tailoring with Principles
Parmesan of origin but now of Parisian residency, this exciting young brand is now luring in style orientated gentlemen from all corners of the globe with their precisely cut jackets and detailed trousers.
With just two years in operation, Thomas Pini - and his all-Italian team at Pini Parma in Paris – are already making a change. "One of our best customers', he tells The Rake, "came in-store a while ago and suggested that he couldn't wear this type of classic style. So we helped him ease into it, stripping away the all-black Prada outfit with its 4cm lapel, and replaced it with real tailoring." On the morning of our conversation, the same gentleman walked into to the store to thank Thomas. "He said that he never felt more like himself." With Pini Parma's introduction on The Rake store, we shed some light on how, and why, the team are crafting high-end made in Italy products at such a fair price. Behind everything is Thomas, originally from Parma in Emilia-Romagna (hence the name), and with years of experience at major brands. But it only took two of those years to capture the attention of menswear enthusiasts after Pini Parma launched. "It's because we are doing something different," he says. "We call it 'Sartorial ready-to-wear' because we include complex, hand-stitched details that you only find in bespoke, but on our RTW offerings."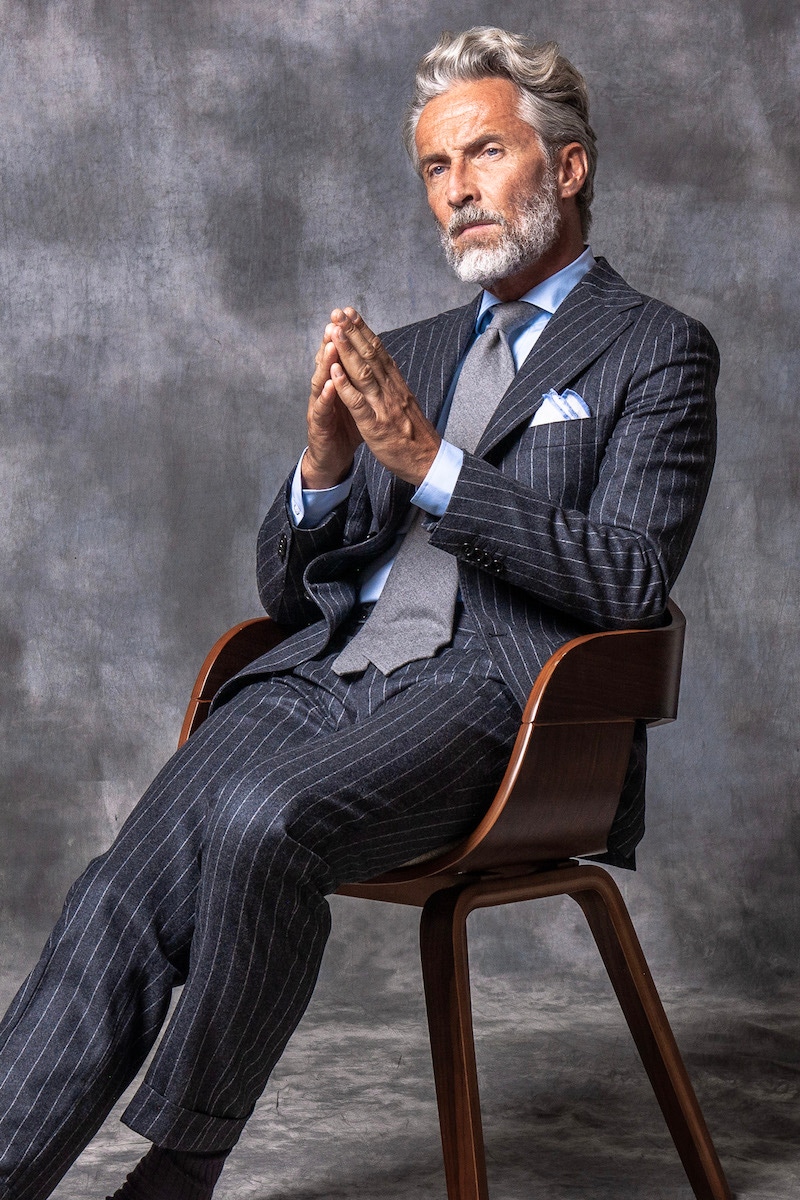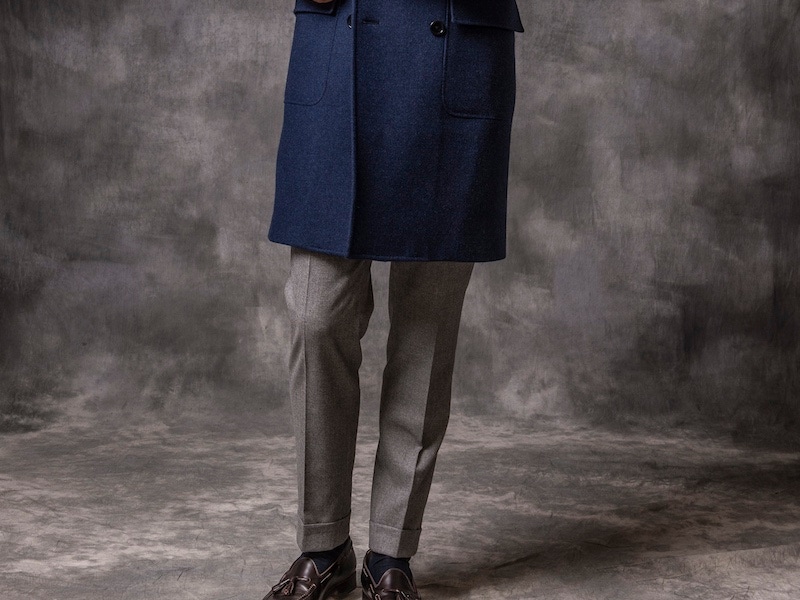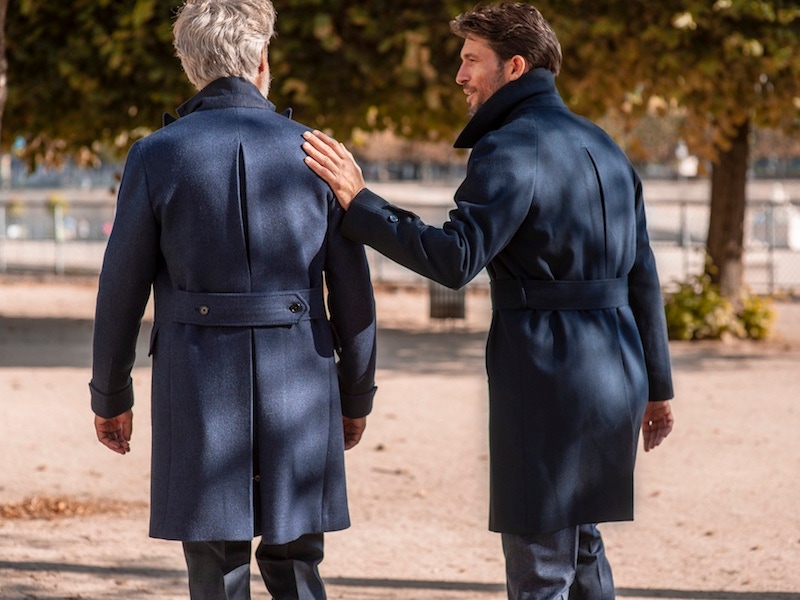 We have handpicked a few of our favourite items to share with you on the site, including his signature Soragna suiting collection. Arguably the higher-end of their RTW range, Soragna jackets have a bold peaked-lapel which starts from 9.5cm ('the hallmark of Italian bespoke. It makes you appear more powerful'), made from 100% Italian wool flannel, with classic 'Barchetta' pockets and natural shoulder structures. This reads like a wish-list many of us put together when preparing for a bespoke service, but Thomas is implementing it all in his pret-a-porter line. "No excuses," he says. "We want men to feel mature and confident in their suits, so we're doing them properly – RTW or no." Then there are the trousers. One of the most striking things about the high-rise Soragna strides is that select pieces include the complicated 'kissing pleat', an addition which takes hours of work. "This is all done by hand," he asserts. The Rake is currently selling pairs in a range of colours, from grey flannel to blue houndstooth and beige. "Anything but black!" says Thomas. "It's one of our rules. Black is for funerals – and even then, I'd suggest a dark navy!"
Thomas is clearly a man with a firm set of beliefs and a respect for the rules. It's hard to argue when customers return to his Paris flagship store filled with appreciation. Tailoring can seem like a minefield when magazines are telling men which quick fashion fixes will sort them out for the season, but Thomas takes no prisoners in helping the sartorially uninitiated truly understand how to discover the pleasure of wearing a well-made suit. Everything you can shop here is a safe bet: classic, extremely well cut, and with the signature of Italy's most sought out craftsmen.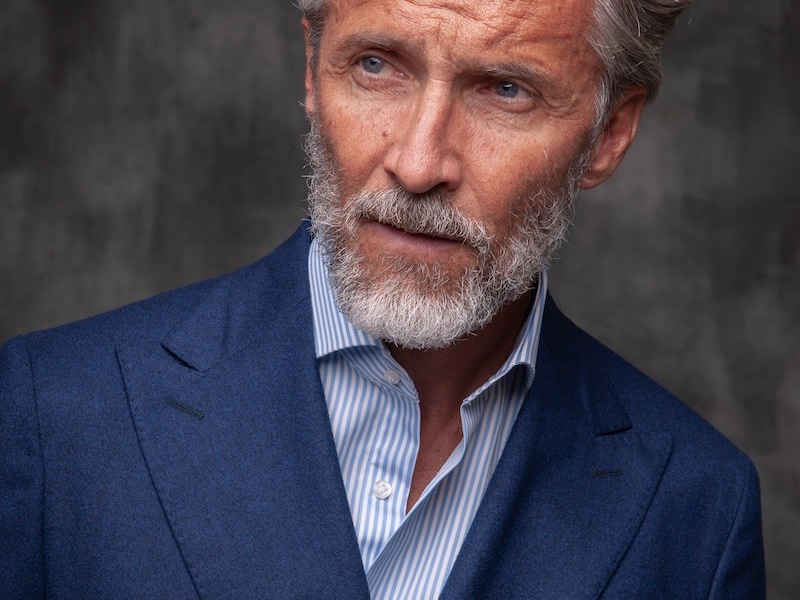 Not that Pini Parma is limited to suits, mind - Thomas takes great pride in his shirting. Currently online are a range of denim shirts, again made entirely in Italy. But Thomas's philosophy toward the denim shirt is largely different to some of his contemporaries. "We're not going for the cowboy style with our denim examples. First and foremost, it's about elegance." He suggests that a denim shirt would be better tucked in with a handsome tie than worn in this season's Americana trend. Other shirts include more classic colours, in a light blue or a striped blue. "We have the Windsor collar, with a permanent stay for enhanced shape," he says proudly. "I'm working with the best mills in all of Italy to get the shirts perfect." Perfection seems to be what drives Thomas and Pini Parma to where they are now, after only two short years of hard work. Their Paris shop, which also does a made-to-measure and made-to-order service has become so popular that he is looking at opening outposts in Brussels, and eventually London. But for now, The Rake is pleased to share Thomas's vision online, where we hope more people will be able to enjoy his impeccable shirting and tailoring - without needing to pick up a Eurostar ticket.
Get in early with Pini Parma by shopping the collection on The Rake today.