Plenitude of Time: Dom Pérignon
The Rake delves into the mystery behind the world-leading champagne brand, Dom Pérignon, and speaks to their Cellar Master, Richard Geoffroy, who reveals what makes them epitomise luxury wine, in addition to their latest creation, the P2-1998.
"I think the whole notion of luxury is continuously evolving, particularly as we speak," Richard Geoffroy, Cellar Master of Dom Pérignon, tells me as we sit over coffee in his suite in Claridge's. "Luxury is less about status, it's more about the experience. In terms of wine, the experience has been there forever. It's difficult to have anything more experiential than wine — you ingest and you absorb — and now experience seems to be the 'buzz' thing. There's a real aspiration for Dom Pérignon and its emotions, sensorial journey and experience. So to me, this makes Dom Pérignon 'luxury revisited'." Undeniably, Dom Pérignon is at the zenith of the luxury wine world, and on that note, the oenophile "unashamedly" believes this and underlines his point with: "Dom Pérignon is the most progressive wine brand of all."
I can't help but be impressed at Geoffroy's passion for fine wine, life and his work as he eloquently reels off charming comments with wit and the occasional "voila!". Born and raised in Champagne, his family has always been in the wine business and it was as if his path had already been written. Yet as with a lot of us, he had his rebellious moment, despite it being a rather tame one. Rather than following his friends to Kathmandu in the 1970s ("who went there to smoke who knows what"), he went and studied medicine and graduated with a doctorate. Has it helped him? You'd think that a degree of scientific understanding would be beneficial to his line of work? "I would say it has helped me in developing the intuition, instinct and understanding of a living substance," Geoffroy replies.
"There's a real aspiration for Dom Pérignon and its emotions, sensorial journey and experience."
In 1990, Geoffroy became Cellar Master (or 'Chef de Cave') of Dom Pérignon and has been at the helm of the luxury conglomerate LVMH's most prestigious wine label ever since. Dom Pérignon is of course strictly vintage-only champagne that's aged for a minimum of seven years. Each vintage is created from the finest grapes grown in that particular year but is dependent on the harvest, which is in turn dependent on perfect weather conditions. Many winegrowers are able to forecast whether it's going to be a vintage year, but for Geoffroy it's not necessary. "I don't even need to forecast," he says. "I just have to do my job in that time [six to seven months following the harvest] and I will be fine. I know that in Champagne, many winemakers pride themselves on being able to forecast and foresee the future. I am not interested in forecasting anything, why? To control and to master."
So what determines the harvest? "Well, most of all, sunlight. Often people think heat, but heat is not necessary." Geoffroy continues, and explains that grapes react to sunlight, rather than heat because the ripening process is determined by photosynthesis and of course "sensible" rainfall is a crucial factor. The whole process sounds rather temperamental, reliant on perfect weather, but it only serves to reinforce how Dom Pérignon refuses to settle for anything less than perfection. "We have a constant reminder from Mother Nature that we are totally at the mercy of the weather," says Geoffroy, who believes it is this reliance on the elements that makes Dom Pérignon a truly "humble brand". Dom Pérignon's vineyards produce two variants of grape, Pinot noir and Chardonnay, which then form the basis of the champagne. Yet there is no strict ratio of grape-to-grape variety, as each vintage differs from the preceding and succeeding year. "Depending on vintage, it could be as high as 60% Pinot noir, and other years 60% Chardonnay. For instance, our 2003 was 60% Pinot and our 2002 was 60% Chardonnay."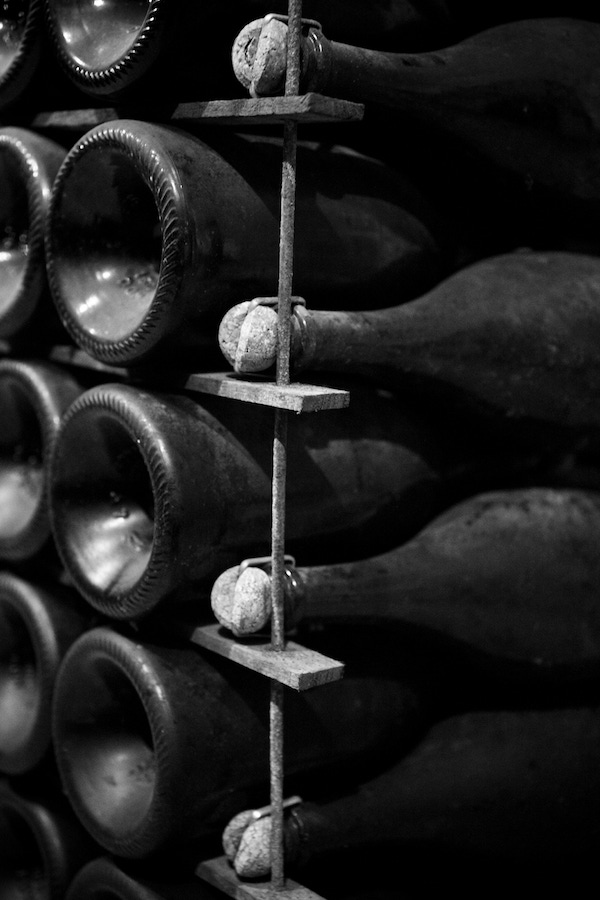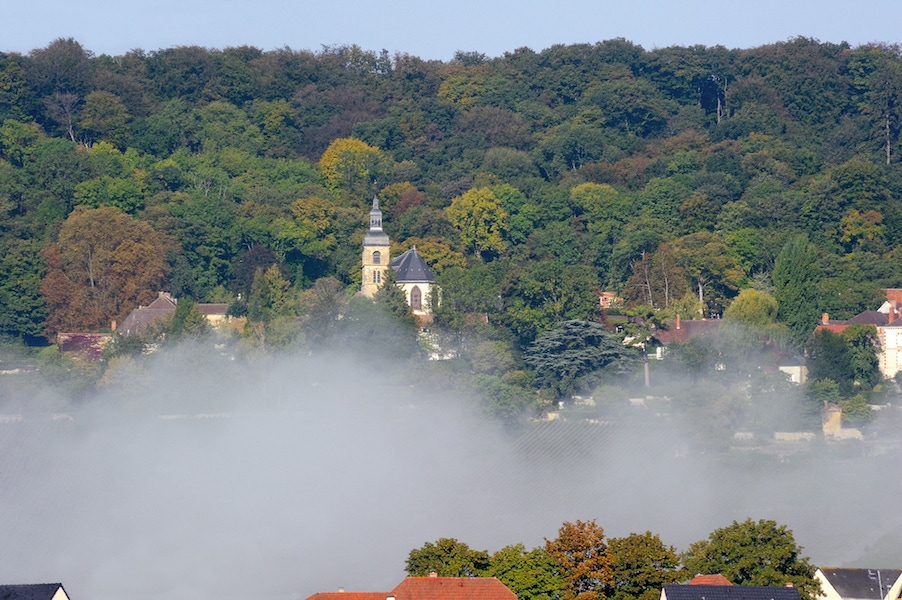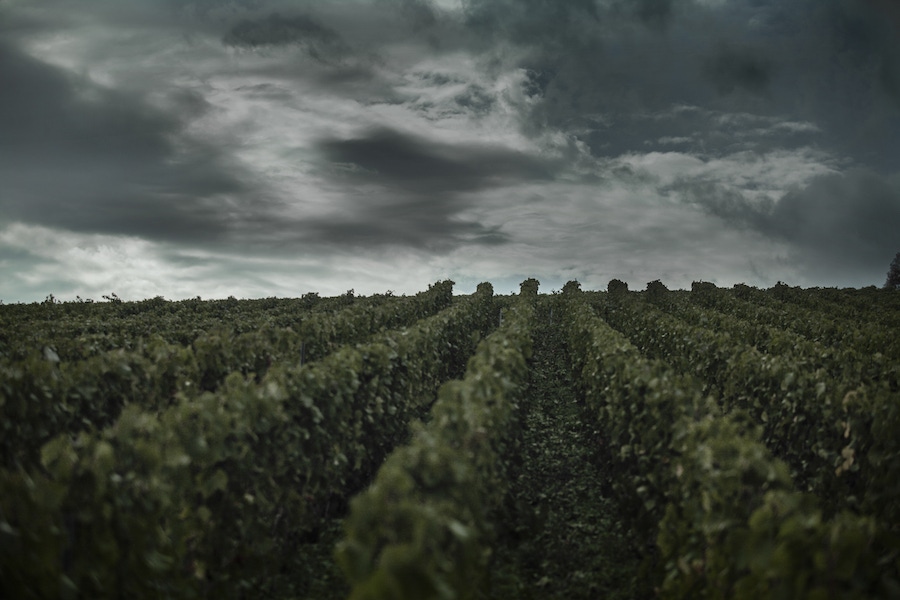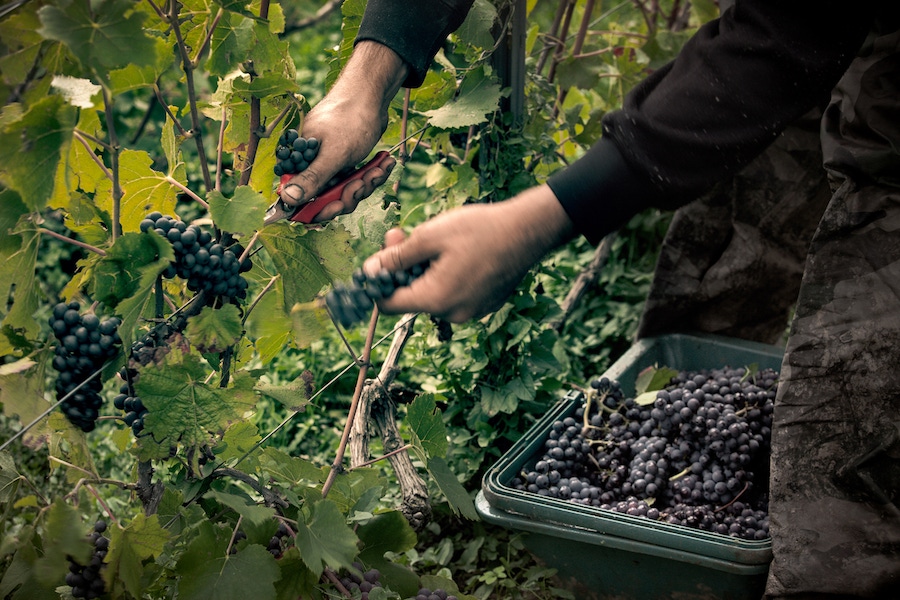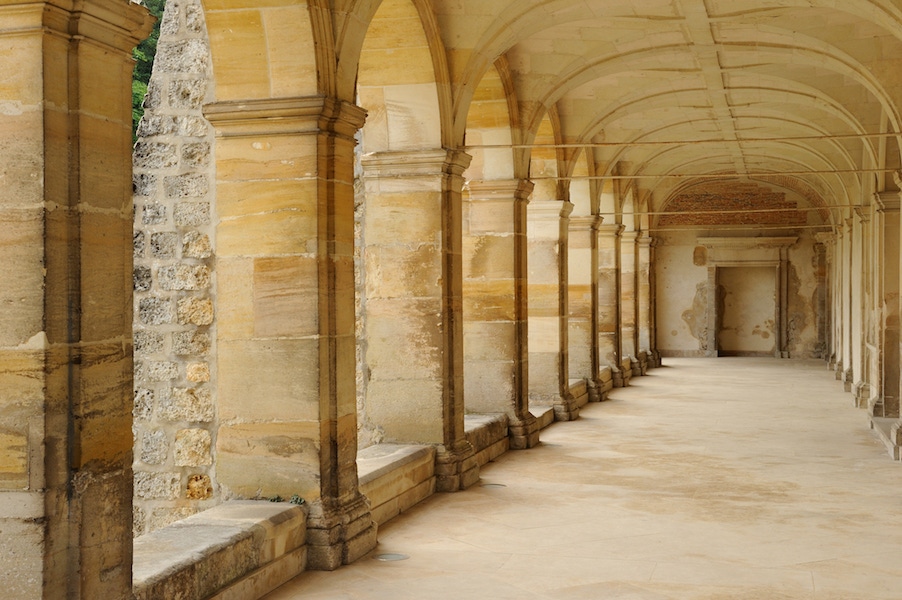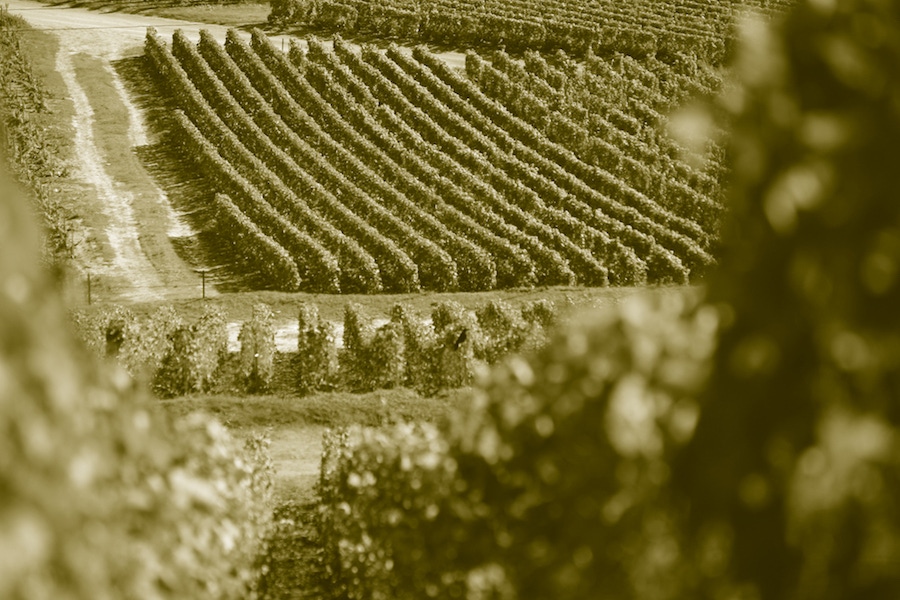 Whilst the grape variety is specific to each of Dom Pérignon's vintages, their newest creation, the P2-1998, "is about blending and creating" instead of conforming to any prerequisite ratios. The P2-1998 is in fact 55% Chardonnay and 45% Pinot noir — and Geoffroy refers to it as his "greatest discovery". How so? Essentially, Dom Pérignon's 1998 vintage has gone through a second stage of maturation (a second plenitude) whereby the result has magnified its characteristics and has taken it up a stage in terms of the sensorial experience you receive when it hits your palate. During the second maturation stage, which is roughly 16 years, the wine is left on the 'lees' in the dark seclusion of the chalk caves beneath the Avenue de Champagne in Epernay, which intensifies its flavour profile. It's sweet and creamy with rich notes of honeycomb, which is split right open through sharp notes of citrus and ripe apricot. This is because the 1998 harvest was lent its character care of a very hot August followed by heavy rainfall in September, which forced the house to push back the harvest to take advantage of Mother Nature's gift.
"It's older yet more energised, it's a sort of paradox."
In discussing the P2, Geoffroy's omnipresent enthusiasm for what he does increases exponentially. "I would say the P2 is more luxury than anything," he states. "Its luxury is that element of surprise. The P2-1998 is actually more energised than the 2006. It has succeeded against the odds and conventions. It's older yet more energised, it's a sort of paradox". And despite Dom Pérignon's exceptional creation — and taking into account the fact that they have not changed in over 100 years — the P2 is housed in their iconic, dark and elegant bottle, which again, is a paradox in itself. You'd think that they might switch it up in celebration, but evidently not, and it's without a doubt one of the most instantaneously recognisable bottles in the world. "Our three pointed shield has been that way forever, and yet we allow ourselves to play with it," says Geoffroy. In their unprecedented history, the brand have collaborated with the likes of Jeff Koons, David Lynch and Iris van Herpen, all of which underlines Geoffroy's earlier point, that they are a progressive wine brand. Yet despite all the changes, both to their bottles and the P2 (there's also P3 which is the result of some 30-40 years of extra maturation), Dom Pérignon is still heralded as the ultimate luxury champagne brand, and rightly so. Their history, creations and progressive attitude are fiendishly unmatched.