Pocket Guide: Natty Adams & Sara Harper
Our latest Pocket Guide is the first to be conducted in the confines of a global lockdown. To mark the truly unique occasion, we asked New Orleans-based suitmaker and author Natty Adams, and Sara Harper, a frontline nurse and Covid-19 survivor, to give us a closer look (and to photograph) their favourite outfits.
Nathaniel 'Natty' Adams and Sara Harper are what one might class as a power couple. Based in New Orleans, Louisiana, Natty is owner of an eponymous made-to-measure suit brand, though you may likely know of him as the co-author of 'I Am Dandy' and 'We Are Dandy', whilst Sara is a frontline nurse working at the local hospital. With the COVID-19 pandemic bringing the world to an unprecedented halt, frontline workers put their lives on the line in order to help those that had become victims of Coronavirus. Sara is one of those tireless and underappreciated heroes, who, through exposure to ill patients, unfortunately ended up testing positive herself. She spent the next few weeks quarantined in their apartment, with Natty citing respiratory distress and fatigue, and ensuring all precautions were taken towards her recovery. Such is her willingness and determination to help others, as soon as she had recovered she went straight back to the hospital to continue her work tackling the pandemic. Though lockdown restrictions are beginning to relax around the world (or, in certain cases, becoming all the more confusing and unclear), we still believe the best precaution one can take right now is to stay at home where possible. This, undoubtedly, will continue to impact our mental and physical health, given that some countries have been in lockdown for over eight weeks now, so it is vital we do what we can to ensure we look after ourselves. A small, but often helpful, way in which to do this is by dressing up. As a friend of mine put it recently, 'by waking up, dressing up and showing up—even if showing up means you go from bedroom to living room—having a routine is important, and dressing for the day will ensure you are in a better headspace and can have a productive start'.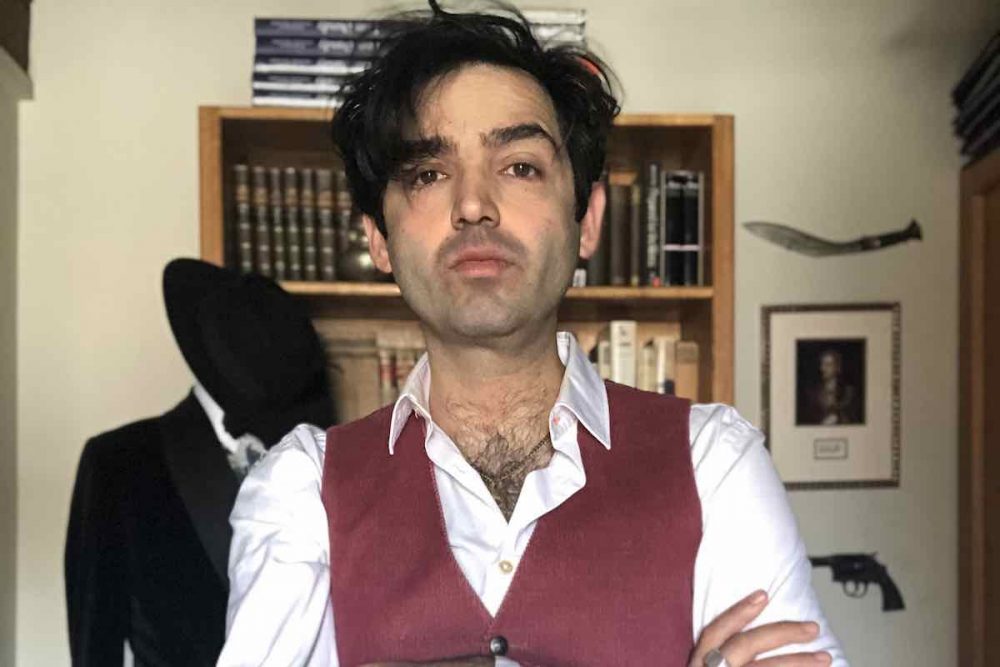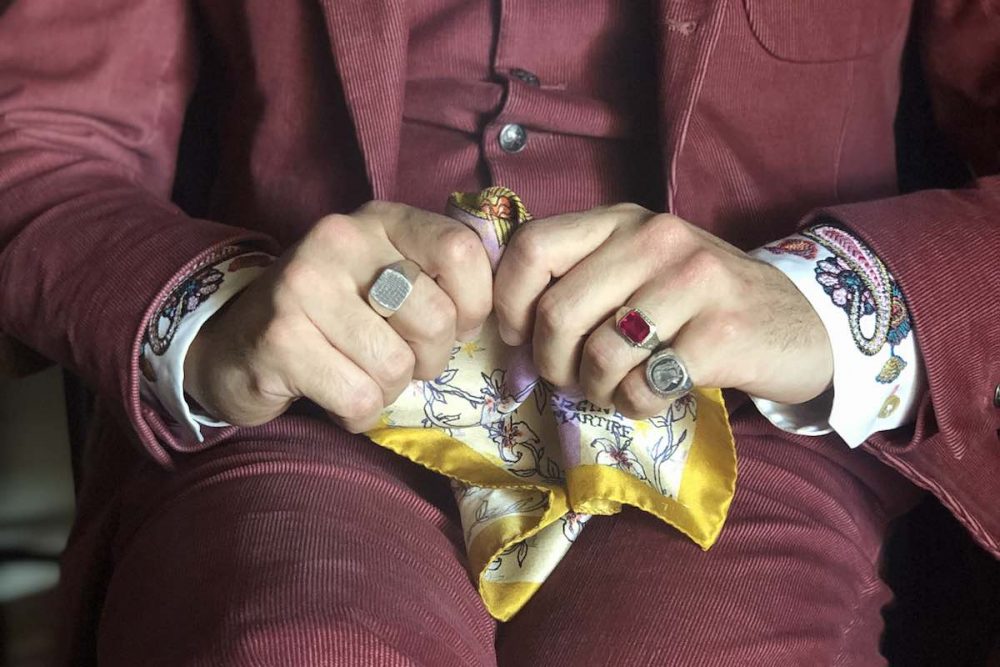 Natty, Sara and I may be an ocean's distance apart (I am currently sitting at the kitchen counter of my East London apartment writing this), social media and the internet have provided us with the gift of time and connection. We can converse through so many mediums which didn't exist merely a few decades ago which is brilliant — even if, like us, you probably hit your Zoom quota a good few weeks back — but I digress. Our Pocket Guide series is all about the subtle detail of one's attire, and couldn't be more appropriate a format to champion our #RakesAtHome series. Having kept in contact with Natty and Sara in the recent trying times, we invited them to be part of our latest Pocket Guide, which they kindly shot themselves from the comfort of their own home.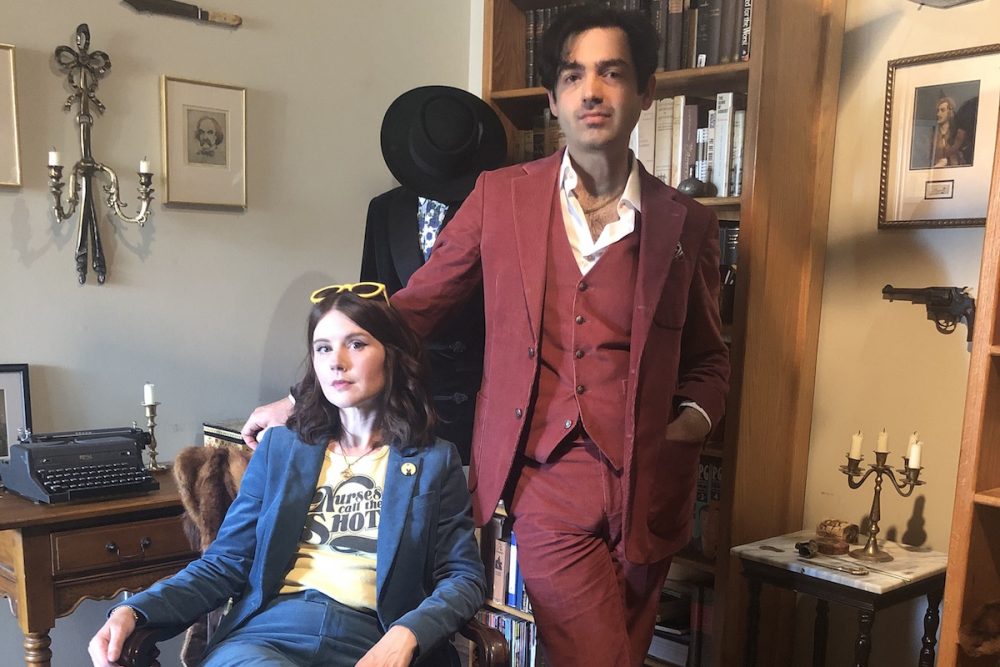 "The suits Sara and I are wearing", says Natty, "are corduroy in dusty pink and aquamarine that I made for us this past Christmas. They were a bit '70s inspired, with boot-cut pants," whilst Sara adds, "I think of mine as a casual David Bowie suit, if that's a thing. I have to wear scrubs all day at the hospital, which is basically like wearing dull pajamas, so I get to really lean into my glam rock dreams in my off hours."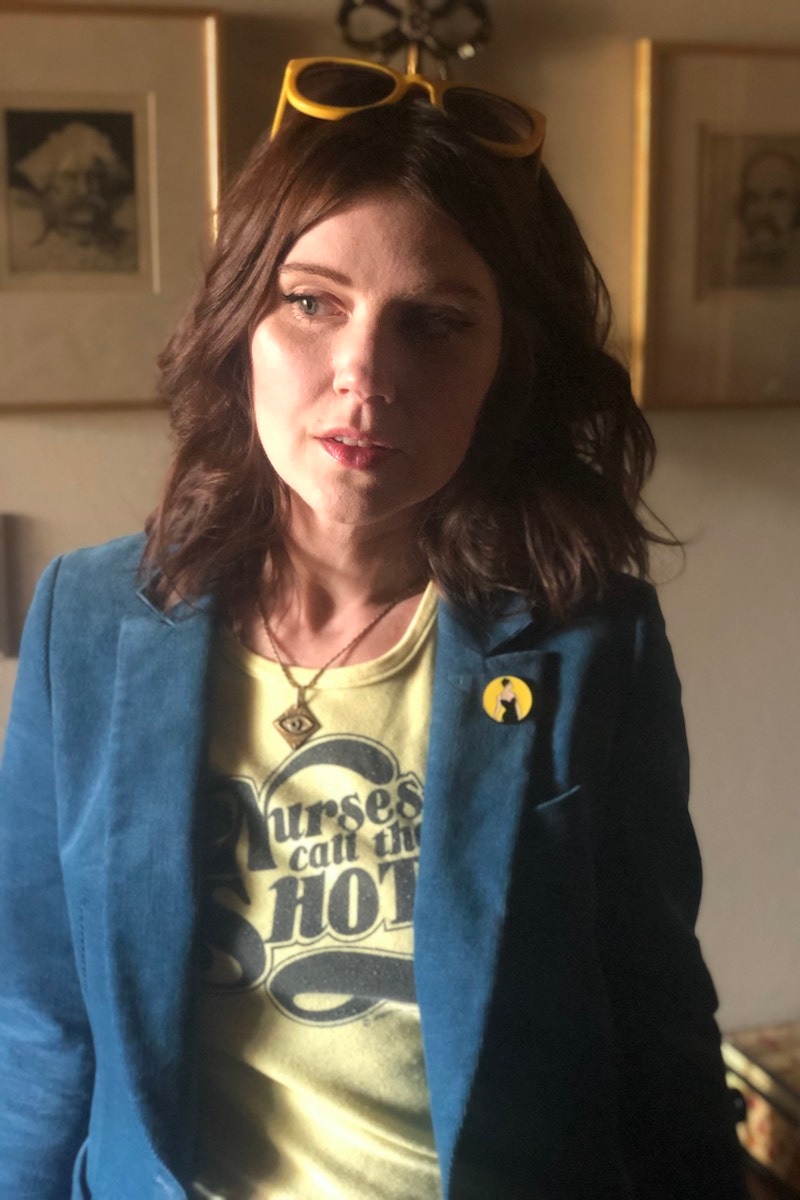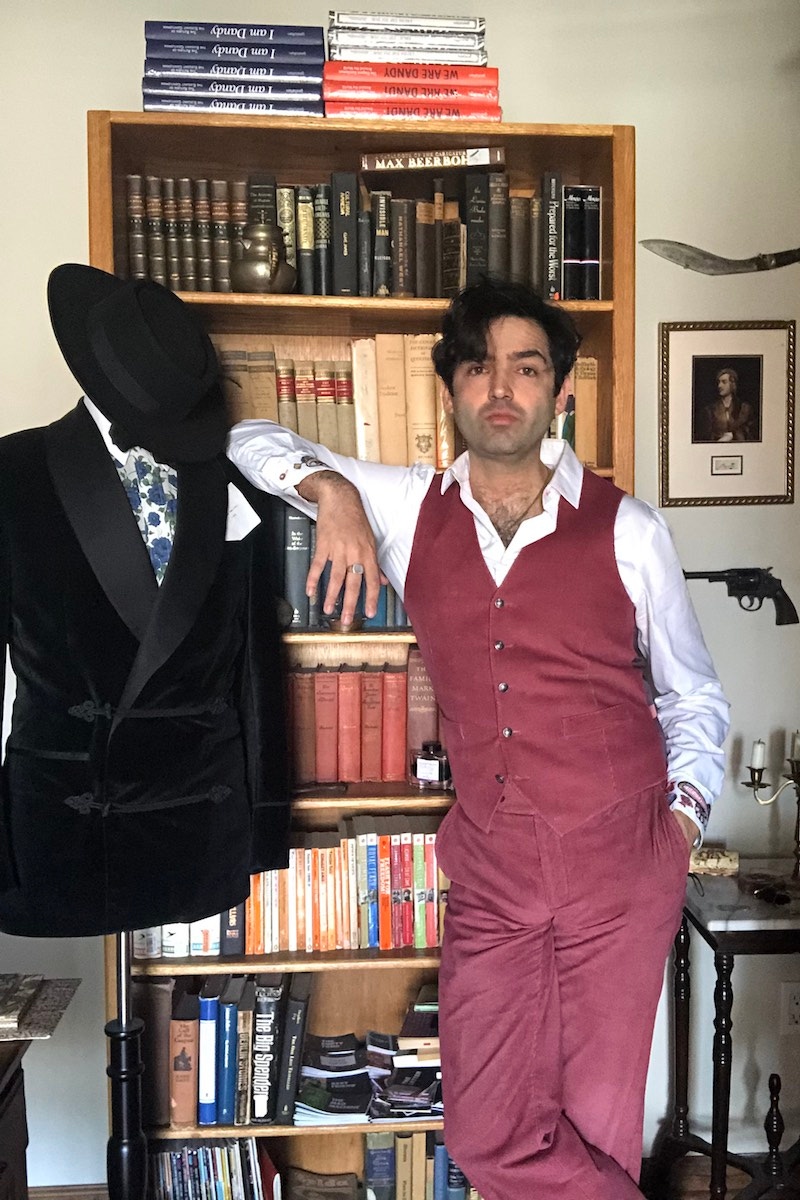 Natty opted for a classic white dress shirt and paisley embroidered cuffs, whilst Sara's slogan tee couldn't be more apt in this current time. "My good friend Lauren sent me the "Nurses Call the Shots" shirt right before the COVID-19 crisis started and I caught the virus. She's an avid vintage t-shirt collector and she found this at one of my favorite Brooklyn Vintage stores - Fox and Fawn - and sent it to me as a surprise. Vintage clothing is very important to us. While all of our suits, jackets and trousers are made by Natty, most of our shirts, accessories and my dresses are one-of-a-kind vintage. We believe that vintage and used clothing is an essential part of any thinking person's wardrobe. Not only is reusing fashion better for the environment and workers, but having a history or story behind a piece makes it that much more fun to wear."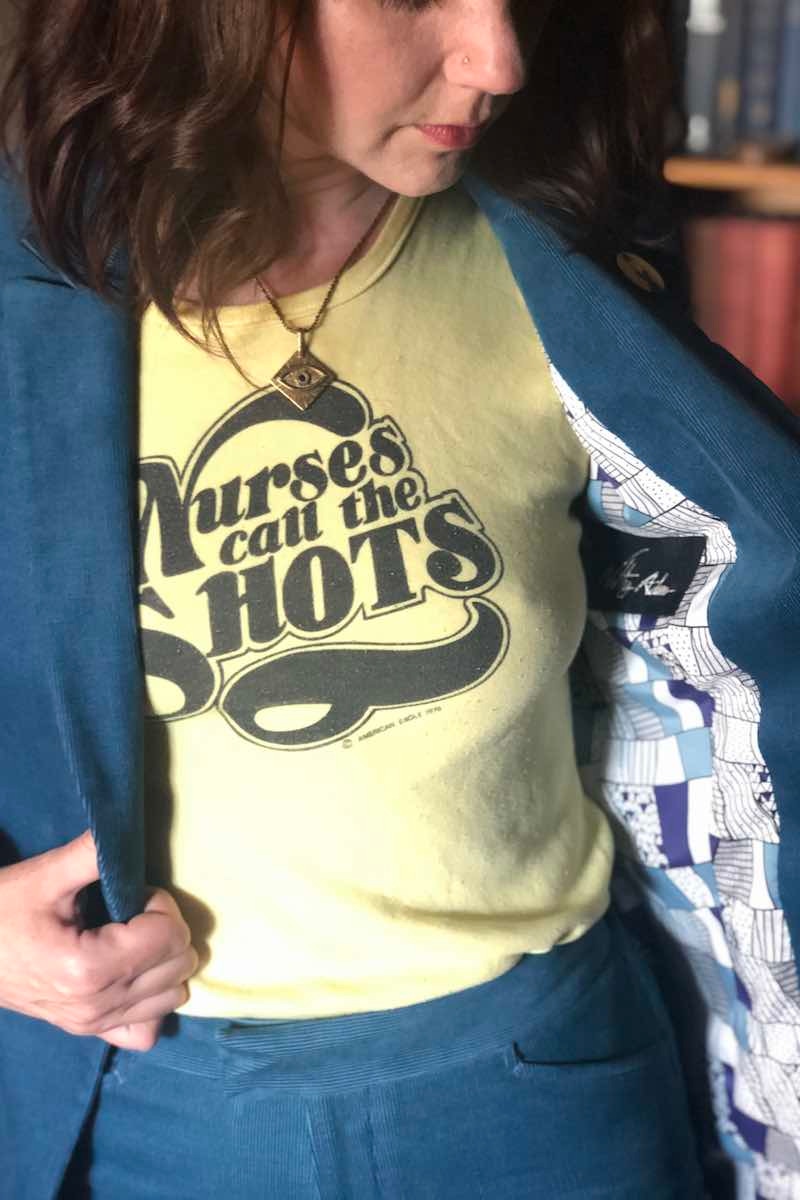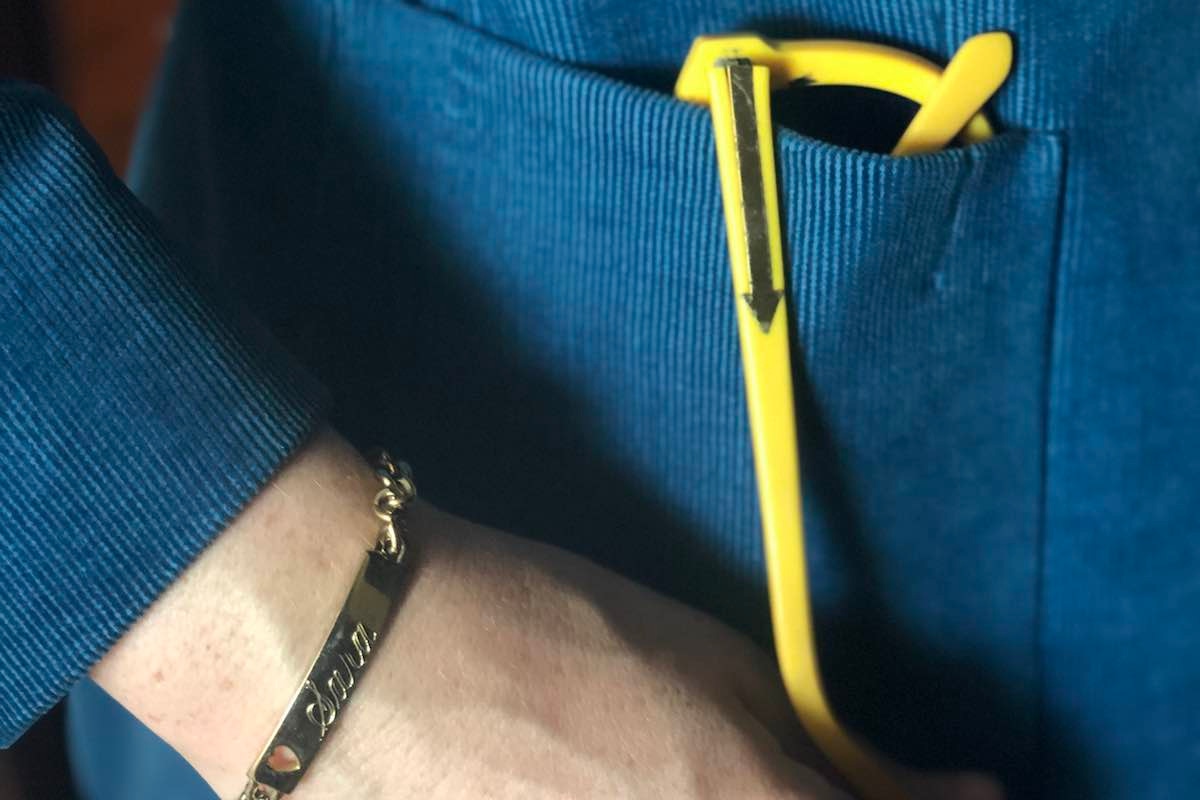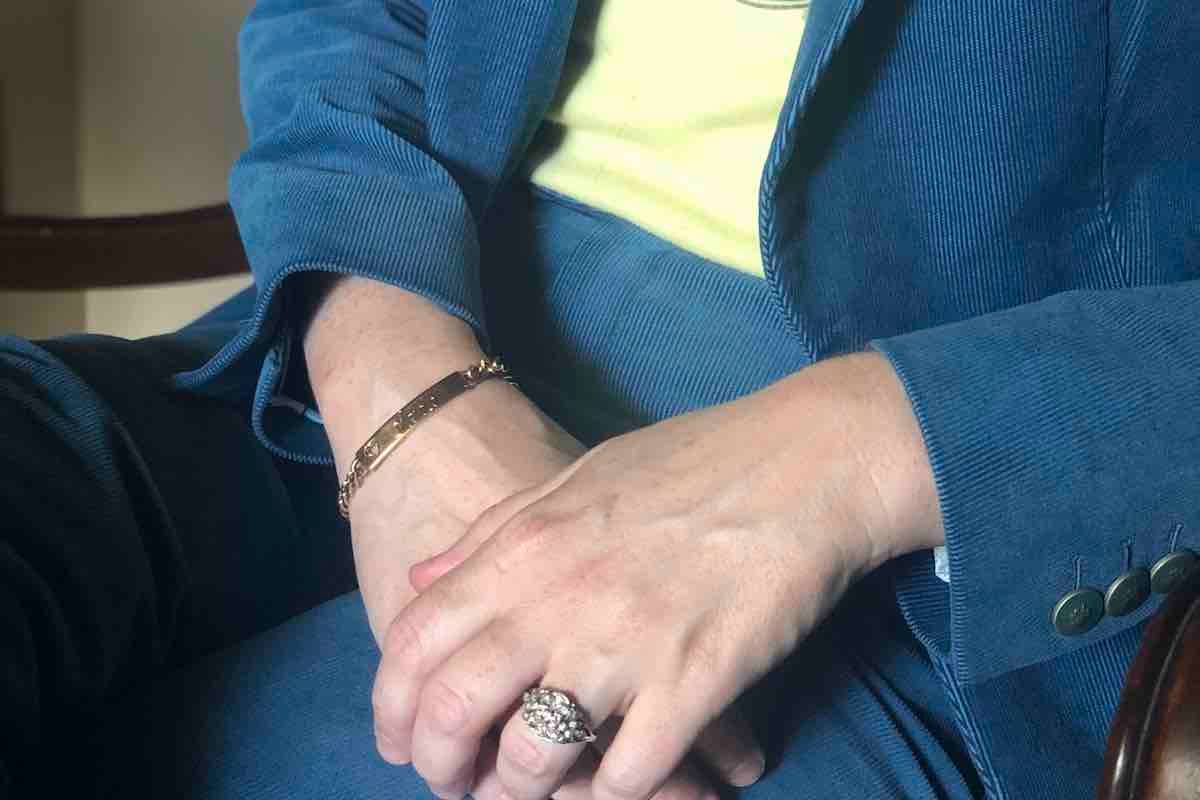 Footwear is something we care a lot about at The Rake, and these two sets of boots are definitive standouts. "I bought these cream ostrich-skin Dan Post cowboy boots after I won a few hundred bucks playing baccarat in Nassau, Bahamas, while I was on a work trip for J. Mueser," says Natty. "Sara's boots are Tibi that she found at the Beacon's Closet online vintage store - it's full of gems."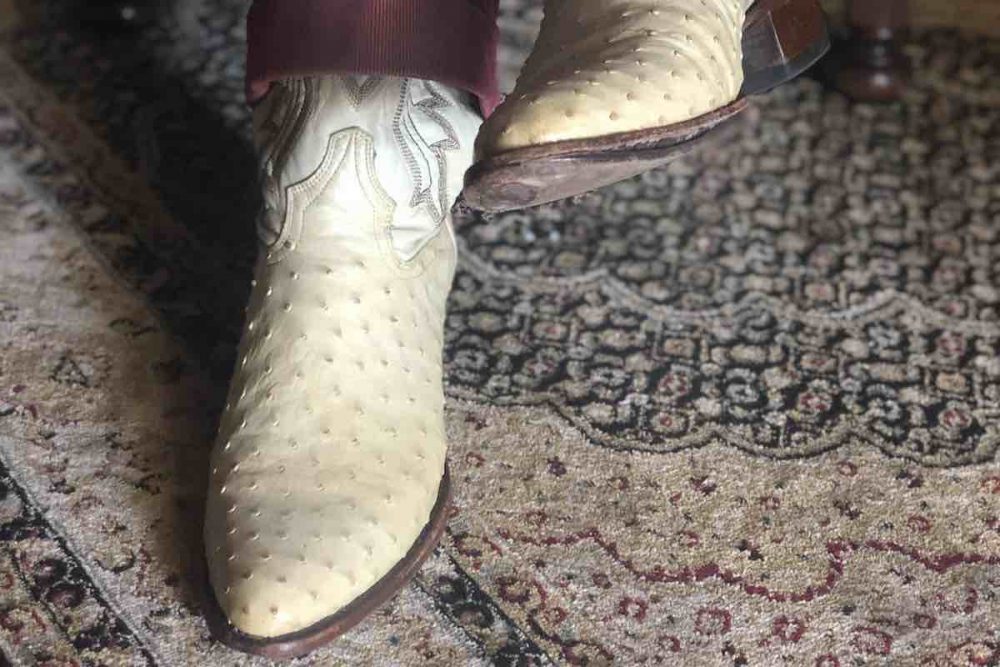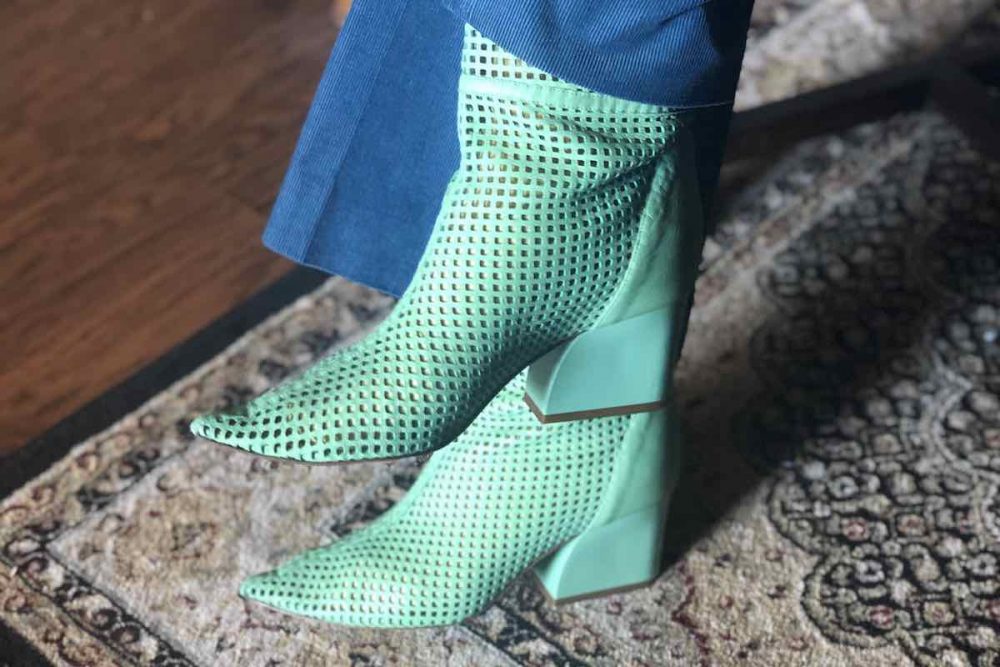 On the importance of accessories, Sara highlights the "lapel pin of John Singer Sargent's famously scandalous "Portrait of Madame X" because we live in the attic of the New Orleans French Quarter maison where the subject, Virginie Amélie Avegno Gautreau, was born. Most of my sunglasses are Karen Walker - both new and second-hand. They're always statement pieces and they're nice because they have big lenses that hide my tiredness after a long shift at the hospital."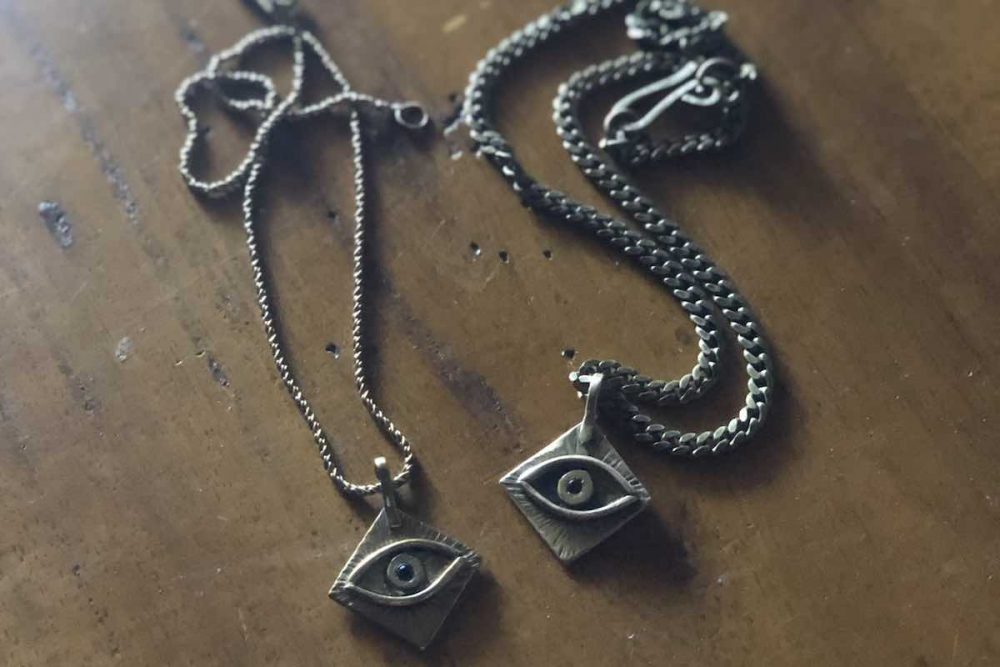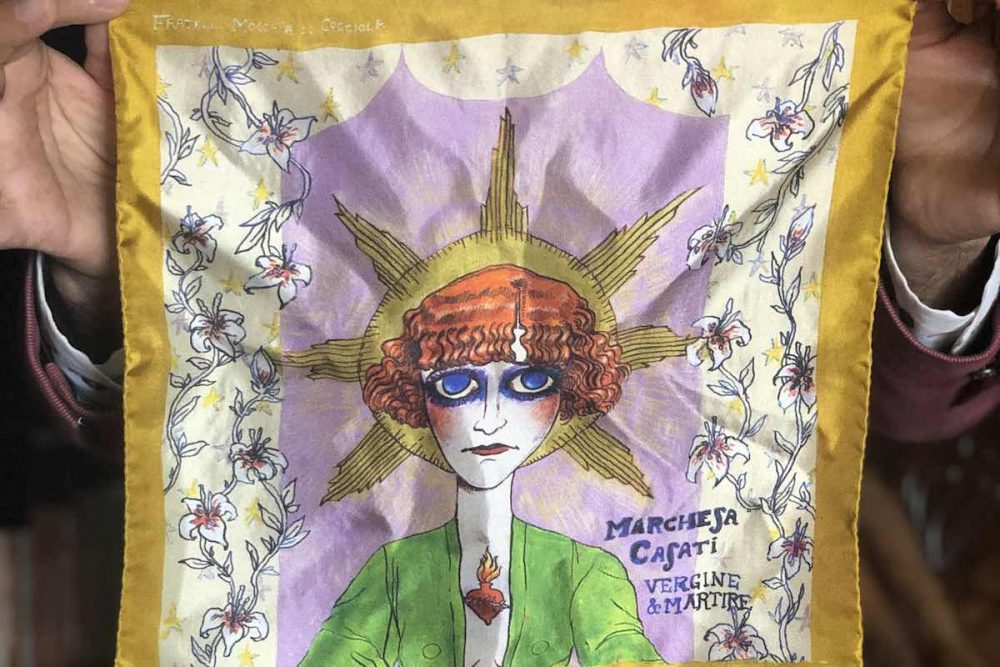 "The Marchesa Casati pocket square," says Natty, "is by Fratelli Mocchia di Coggiola, a Paris-based company of two Italian dandy artist brothers. They make exquisite illustrated pocket squares, shirts, and suits. My pinky ring was a gift from Sara made by the company Digby + Iona. It features an anatomical human heart and the Petrarch motto "E cosi desio me mena" which translates to "And so desire carries me along." The garnet ring was my Texan grandfather's." And to round it off, "These matching brass pendants were made by our friends at Fossil & Hide jewelry in Atlanta, Georgia," says Sara. "Mine has a sapphire stone and Natty's has a garnet stone, which happen to coordinate perfectly with the colors of our respective suits. My engagement ring is a diamond cluster that belonged to Natty's Indian grandmother. He proposed to me in front of Elizabeth Barrett Browning's grave in Florence when we were there for Pitti Uomo. Then we got Negronis at the Four Seasons. So #menswear."