Pre Nup Ups and Downs
Even with a pre-nuptial agreement in place, divorce is a devastating, unpredictable experience, as these tales of the rich and famous attest.
Nutting out a pre-nuptial agreement isn't the greatest way to kick off a marriage. You're basically planning your divorce before you've even wed. Pragmatic? Yes. Romantic? God, no. Still, for some, a pre-nup makes a helluva lot of sense — particularly, those who've reached an age where they've had the chance to accumulate significant wealth, are perhaps on their second or third union, and are looking for clarity insofar as late-life financial planning goes. Many's the tale of the couple who, in the doe-eyed endorphin-filled days of new love, eschewed the cold, hard legalese of a pre-nuptial agreement, only to one day end up embroiled in a lengthy, acrimonous and stupendously expensive divorce. When Mel Gibson's long-suffering wife Robyn dumped him after 26 years of marriage (and seven children), in the absence of a pre-nup, California law dictated that she was entitled to an even half of the Braveheart star's estate. Her settlement — estimated at $400 million — is thought to be Hollywood's biggest breakup payout ever. Billionaire Dmitry Rybolovlev found that Swiss courts could be just as unforgiving as California's, when in 2014 they awarded his wife Elena $4.5 billion, settling a lengthy divorce battle that had raged since 2008 — including allegations of the husband hosting decadent yacht parties where he shared "young conquests with his friends, and fellow oligarchs". Though today among Russia's richest, his fertiliser-based fortune estimated at $8.5 billion, Dmitry Rybolovlev and Elena were penniless students when they met in the 1980s, and a pre-nup probably never crossed their young Soviet minds. An appeals court subsequently cut Elena's settlement to $600 million, though she was still left with recourse to the Swiss Supreme Court. To avoid dragging things out any longer, the duo reached a mutual agreement on the terms of their divorce in late 2015 — specifics were not disclosed, but we'd imagine the lavishness of Dmitry's superyacht partying won't be severely curtailed, and that Elena will continue living in the style to which she is accustomed.
"Dmitry Rybolovlev and Elena were penniless students when they met in the 1980s, and a pre-nup probably never crossed their young Soviet minds."
Also making a sizeable settlement last year was Oklahoma oil man Harold Hamm. With no pre-nup, pundits predicted that Hamm's divorce from his wife of 25 years, Sue Ann, could potentially cost the multi-billionaire founder of Continental Resources up to $5 billion. The matter was eventually put to rest when Hamm cut a cheque to his ex for $975 million in cash. Without a pre-nup, things can get protracted, messy and expensive. But even having an agreement in place is no guarantee of smooth sailing into Splitsville. When US hedge fund billionaire Kenneth Griffin filed for divorce from his wife, Anne Dias Griffin, she claimed that she'd been coerced into signing a pre-nup the day before the couple's 2003 wedding. The conditions of that agreement gave Dias Griffin a lump sum payment of $22.5 million the moment the two were married (not a bad wedding present — sure beats a set of glassware) plus $1 million for every year of their marriage, sums her husband duly paid up until serving divorce papers in 2014. Nevertheless, Dias Griffin argued that she was entitled to a far greater share of the fortune her husband — who she claimed grosses $100 million per month — had accumulated during the course of their marriage. (Having founded the vastly successful Citadel fund in 1990, straight out of Harvard, Forbes puts Kenneth Griffin's net worth today at $7 billion.) With Dias Griffin citing child-related expenses of around $1 million per month, the mere $35 million provision stipulated by the contested pre-nup would be hardly enough to get by! Fortunately for the economically imperilled Griffith children, the former couple were able to settle out of court a few days before the case came to trial.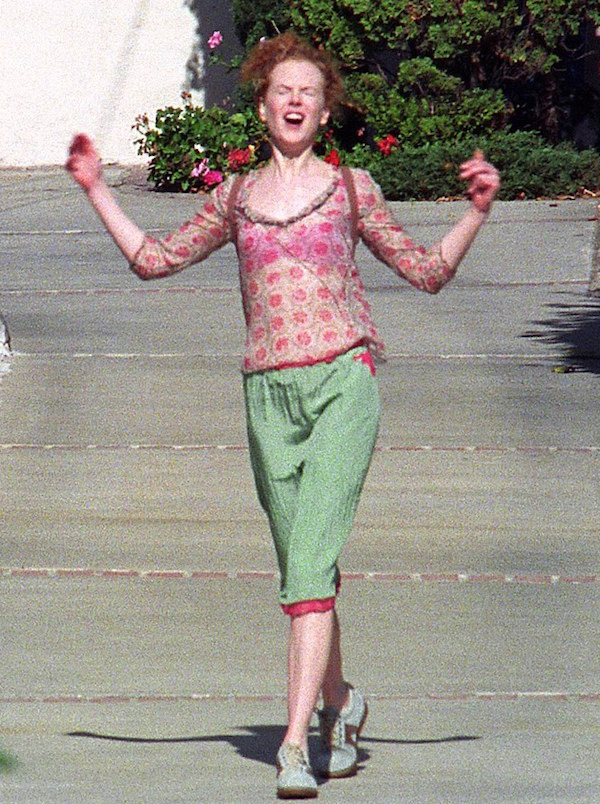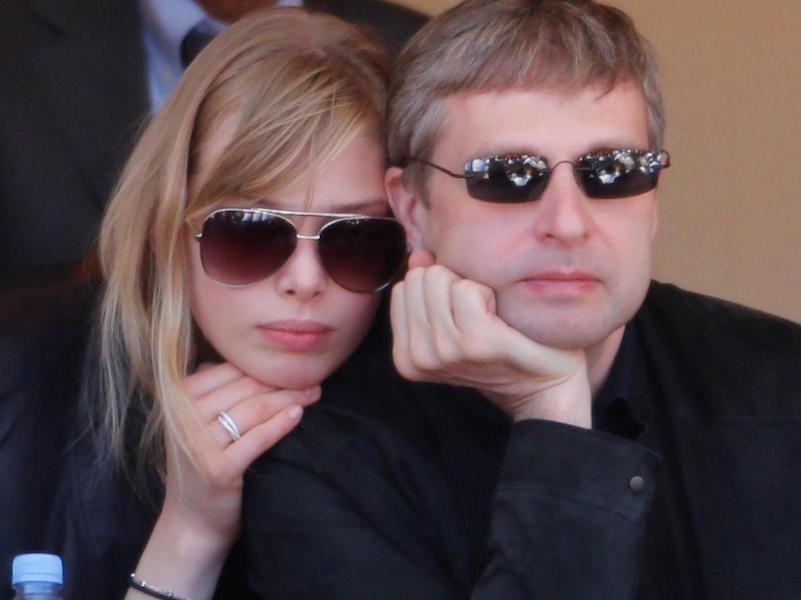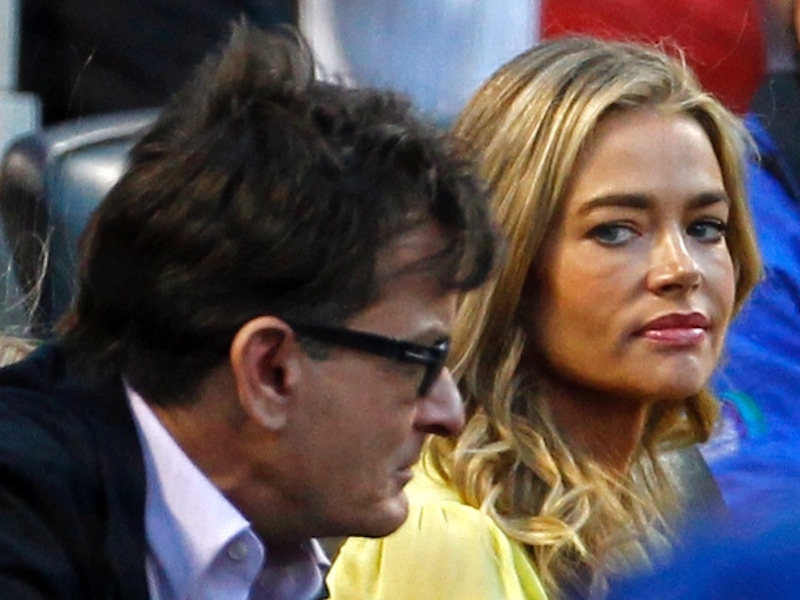 Though considered one of America's savviest and most ruthless corporate minds, former General Electric boss Jack Welch was utterly outmaneuvred in the business of marriage by his second wife, Jane Beasley. A former mergers-and-acquisitions lawyer, Beasley cannily negotiated the terms of the couple's 1989 pre-nup — one of which was that the agreement would become null and void after 10 years of marriage. So, when Welch's missus caught him cheating in 2003, she was able to start afresh in court, hammering out a settlement that not only reflected the retired GE CEO's $700 million dollar fortune, but the lifestyle afforded by the perks — private jets, chauffered cars, gratis corporate accommodation — he continued to enjoy after stepping down from the chairmanship. Leaving GE, Welch had received a record $417 million severance package. Leaving Welch, Beasley is said to have reaped a tidy $180 million. Marrying in 1985, Steven Spielberg literally sketched out a pre-nup on the back of a cocktail napkin. Unsurprisingly, it turned out not to be worth the paper it was written on (boom-tisch!), his first wife Amy Irving walking away with the customary Cali half — some $100 million — when the couple divorced in 1989. (The megastar director bounced back from the blow, however, and is estimated to be worth $3.6 billion today.) A clause in the pre-nup entered into by much-married actress Elizbeth Taylor and construction worker Larry Fortensky — the two met in less than fairytale circumstances, while undergoing rehab treatment at the Betty Ford Clinic — stipulated that Taylor's seventh and final husband would receive $1 million if their marriage lasted five years. Funnily enough, it lasted exactly that long, Fortensky taking his leave — and his payout — in 1996.
"Donald Trump uses language not dissimilar to that which many of his opponents would use to describe the 2016 Republican presidential candidate. "It's a hard, painful, ugly tool," he says."
Many celebrity pre-nups contain proscriptions on illicit behaviour, some of which would seem as futile as King Cnut's famously ill-fated attempt to hold back the tide. The Charlie Sheen / Denise Richards agreement specified the bride would receive an extra $4 million in the divorce settlement if infamous philanderer Sheen were to be unfaithful. Naturally, that chip was cashed. Nicole Kidman — who's reported to have received a $100 million settlement in her divorce from Tom Cruise — is said to have drawn up an agreement with new husband Keith Urban, a country singer who 'has struggled with cocaine abuse', that in the event of a divorce, he'll receive a not-to-be-sniffed-at $600,000 for each year of their marriage — but nothing if he goes off the rails (or rather, back on the 'rails', as the case may be). When speaking of pre-nups, thrice-married Donald Trump uses language not dissimilar to that which many of his opponents would use to describe the 2016 Republican presidential candidate. "It's a hard, painful, ugly tool," he says. Nevertheless, he believes having a pre-nup has made his marriage to current wife Melania stronger — if a couple can make it through the tough process of working out an pre-nuptial agreement without murdering one another, they'll be able to handle anything married life throws at them. "Believe me, there's nothing fun about it," Trump says. "But there comes a time when you have to say, 'Darling, I think you're magnificent, and I care for you deeply, but if things don't work out, this is what you're going to get.'"