Print is dead: long live print
Print has met its demise for a while now, or has it? The Rake's Editor Tom Chamberlin delivers his verdict.
"Print is dead!" hollers the town crier. It's 2021, and the digi-philes have finally plundered every piece of intellectual property that print has produced in the last few centuries and thrust it online. Magazine titles have done one of two things, they have sent their valedictory issue to press with sentimental editor's letters thrown in for good measure – perhaps a last ditch attempt for a change of heart. Or they are staying open, but trying in every conceivable way, to replicate their magazine online, only to find that the digital space is as conducive to mass gatherings as Covid-19, misery needs company etc. The common consensus is that the previous paragraph is a fairly accurate (if slightly tongue-in-cheek) précis of the magazine market in 12 months time. Coronavirus has forced a migration online to take advantage of the at-home readership dying for something original to digest and pass the time with. For one reason or another, I find myself swimming against this current. For not only do I think print publishing has a bright future ahead of it, I think its most valuable time is right now, today, just as you read this – probably online. In the last week since the 69th issue of The Rake has been released, the demand for magazines via our website, in lieu of the newsstand, has blown the entire company away. Not only are people wanting to read the magazine, but also they are prepared to spend the additional costs of shipping so they can have something tangible through their letterbox that isn't a bill or reminders not to step outdoors. Messages have been flooding in with thanks and appreciation that take us away from the idea that during this period, we are relegated to the realms of the redundant.
The onus is still on magazines to put the hard graft in to create that magical fandango that great storytelling and photography, both relatable and fantastical, can do. This is not for the people who stop at yellow lights, what is needed is a scrummage of almighty force to resist the rising temptation to submit to online. This is particularly pertinent in the luxury industry, as nothing feels more down market than prefixing it with "www". There is of course a great and dynamic movement in the digital sphere, but it will remain the more unrefined younger brother to print. Not to belittle the rest of the speech but Her Majesty's simple invocation of Vera Lynn caused any of us in a more-that-usually-emotional state to weep, and crave that feeling to be moved since that happened. It made us realize that we desire the joy of having someone (or something) else do something that transports us, that is mood-altering. To the staff at The Rake, we have found this over the years in tailors and fascinating lives of long deceased men and women. We seek it in the most adventurous and passionate friends, in the behavior of animals, in the intoxicating effects of liquor or unashamedly appetent sex. If what you are reading comes across like I feel digital is somewhat infra dig, you're getting the wrong end of the stick. Jeopardy in any kind of situation brought on by competition is to me a good thing. In that sense I am an avowed capitalist as I believe in the capacity for complacency to kick in when we aren't challenged and if there's nothing hot on the heels of one's success. Digital is just that, it is the frontier that everyone is trying to tame, and this rush is what print needs to get its act together and deliver.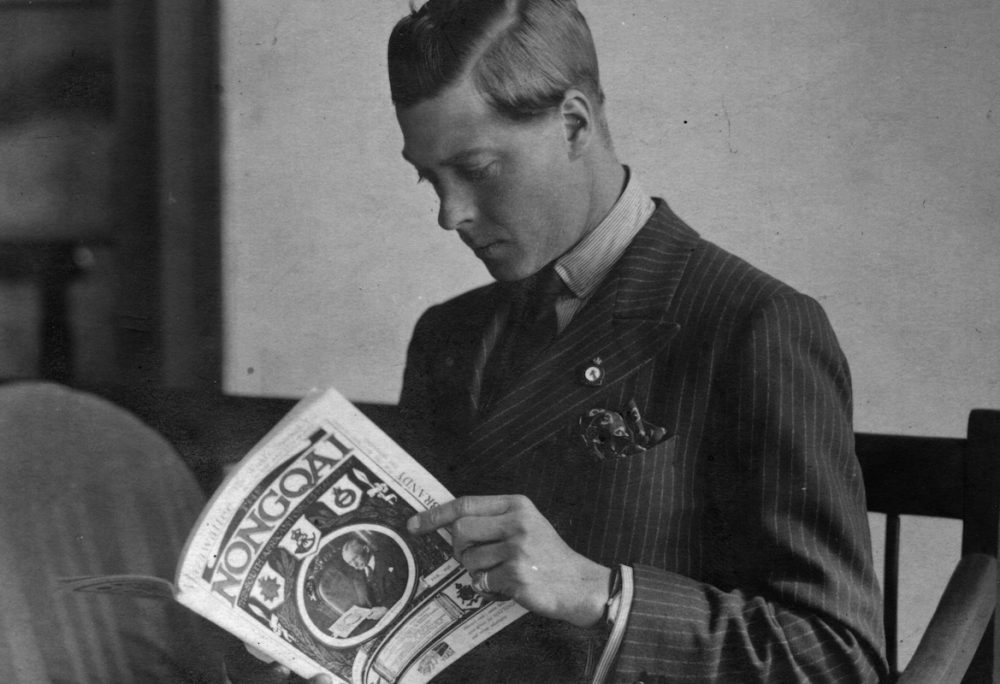 When the pandemic truly kicked in, we wrote to our partners and promised them that we are still here to support them and be that space within which they can find the most sophisticated means of communicating their brand. I think it is also pertinent to make that same promise to the readers of The Rake, who will quite understandably expect things to wind up across the board. Well as far as The Rake is concerned, you have nothing to fear and our cause remains resolute, it is buoyed more by the demonstration that elegant, intelligent and sophisticated readers such as yourself, still want to be enraptured by a beautifully made product that takes you out of the drudgery of the everyday (especially today's everyday) and gives you cause to hope, to dream and to imagine a world where all shall be well, because it is unashamedly articulate; because the best writers in the world are involved, it educates and inspires with the most beautifully curated fashion shoots, and challenges folk to expand their horizons and knowledge. It is where we can come to meet, without actually meeting, it is a compass needle that navigates through a mistier period than most of us can remember. It's here for you, it aches for your touch, as only through that connection to you, can we articulate the modern voice of classic elegance