PROFITS OF DOOM
They are the 0.1 per cent, a socio-economic group of their own whose wealth, conspicuous consumption, egos and at times criminal behaviour have served to illuminate modern western morality. Originally published in Issue 57 of The Rake, James Medd writes that hedge-fund billionaires, see themselves as 'alphas', as masters of the universe, heirs to the robber barons who built America's global dominance. With investors like these, what could possibly go wrong?
Since the financial crash of 2008, our fascination with the super-richest of the banking class — and their perceived crimes — has expanded like a trader's algorithm. Fortunately, like the mobsters of The Sopranos or the advertising pioneers of Mad Men, they perfectly fit the male anti-hero model that has thrived in the prestige T.V. shows of the last two decades. The hedge-fund boys' big moment is Billions, starring Damian Lewis as fund leader Bobby Axelrod, a man whose success is equal parts genius and criminality, and Paul Giamatti as Chuck Rhoades, the ambitious U.S. attorney who is determined to take him down. With a former New York Times financial journalist, Andrew Ross Sorkin, as one of its creators, Billions is strong on the insane details of hedge fund operations, from Axelrod's depth of research (monitoring satellite imagery of deliveries from warehouses around the world to measure the true health of a company) to the office uniform (fleece jerkins, worn because the office is kept to the exact temperature deemed optimum for brain function). It also brilliantly exposes the obsession, the extravagant wealth and spending, and the desire to win at all costs, fair or foul, that characterises the most famous of the hedge-fund billionaires. There's ego, too. "What's funny," Sorkin remarked after the first season aired in 2016, "is that I've heard from a lot of people throughout the business who are convinced that Bobby is based on them." The most successful hedge-fund managers see themselves as masters of the universe, heirs to the robber barons who built America's global dominance, and, with the low level of regulation hedge funds have enjoyed, even above the law. If not actual criminals, they are rogues, pirates and cowboys. As one former hedge-funder, James Altucher, wrote, "I would estimate 90 per cent of hedge funds commit crimes along the way. And the huge ones are huge for a specific reason — they know how to avoid being caught."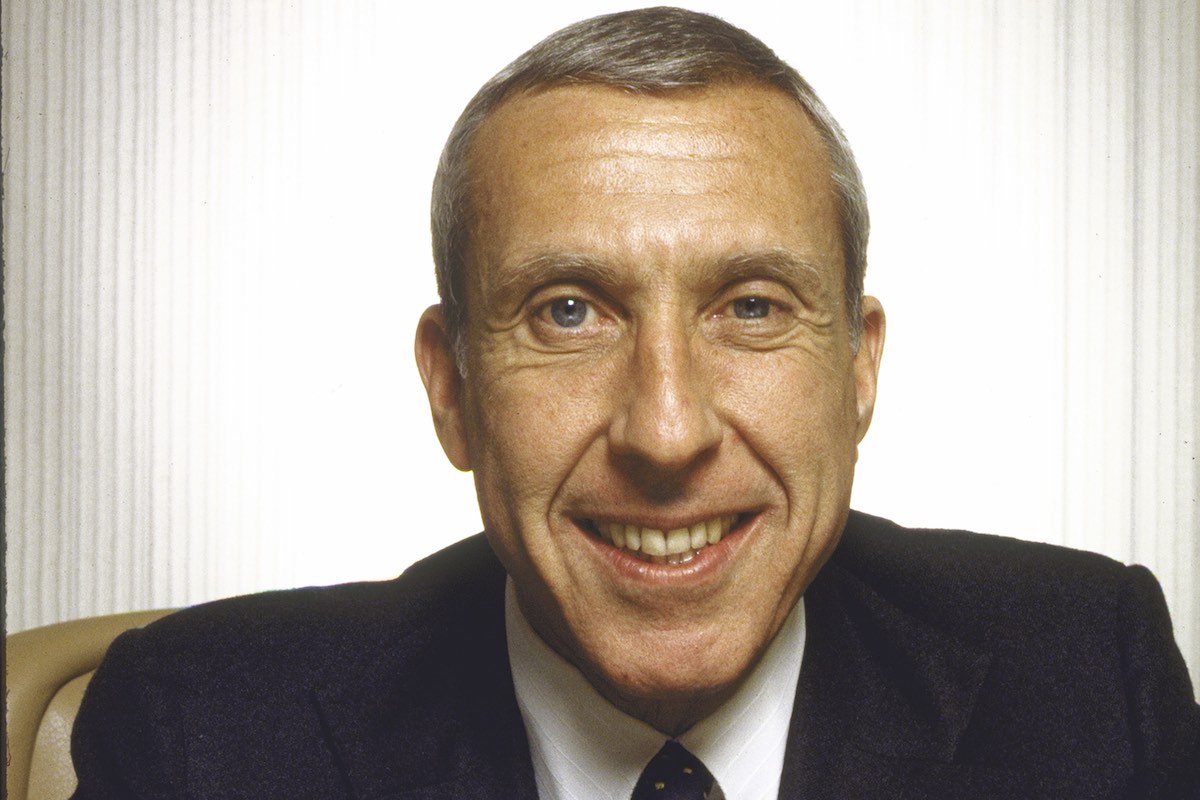 Well, up to a point. Bernie Madoff remains the best-known hedge-fund manager precisely because he was caught. Having previously worked as a lifeguard and installer of sprinkler systems, Madoff set up his fund with a loan of $50,000 in 1960. Working on the model set up by Alfred Winslow Jones, an Australian described by his biographer Sebastian Mallaby as a dandy and a former Marxist, and later pioneers Warren Buffett and George Soros, he accepted only high-value investors and supposedly raised his chances of profit by 'hedging', betting that the stocks would fall as well as rise. Like his forebears, Madoff made a fortune, later estimated at $830m, and used it to create what would become the classic hedge-funder lifestyle. He had houses in New York, the Hamptons, Palm Beach and Cap d'Antibes, a half-share in a private jet, and a fleet of boats, including a 55-foot yacht. He also had a big secret: that he was in fact operating a Ponzi scheme, using new investors' money to pay falsely inflated returns to his existing customers. After pleading guilty to 11 charges, including money laundering and securities fraud, he was sentenced to 150 years in prison and ordered to pay back $170 billion. With that, the reputation of the hedge funder was sealed as conman at worst, and dubious at best. Rivalling Madoff for notoriety, and very much a model for Billions' Bobby Axelrod, is Steve Cohen. Born in humble circumstances in 1956 in Long Island, his first taste of the big win came in high-school poker games, where he was taking home $1,000 a night by the age of 16. Founding hedge fund S.A.C. Capital in 1992, he rode the decade's boom market. In 1998 and 1999 he posted 70 per cent returns on the back of the tech bubble; the following year he bet on the bubble bursting and made the same again. The only year S.A.C. lost money was 2008. Cohen was brilliant, but, like Madoff, a control freak. At S.A.C., phones didn't ring because he couldn't take the noise, the temperature was always at 70 degrees, and there was a camera on his desk, the 'Steve Cam', that showed everyone in the office what he was doing. He even tried to buy up all pictures of himself, prompting The Wall Street Journal to compare him with Howard Hughes. Attention is unavoidable, however, when you're making $2bn in a year and spending it as Cohen did. There was a $280m property portfolio, including a 32,000sq ft mansion in the hedge-funder's favourite town of Greenwich, Connecticut, with ice rink, putting greens, vast gardens and hairdressing salon. There was an art collection that rivalled any in the U.S., with works by Picasso, Cézanne, Monet, van Gogh, Bacon and Warhol, not to mention Damien Hirst's pickled shark and three giant works by Jeff Koons that lined his driveway. Equally unavoidable was the way he did business, favouring short-term trades that were considered little more than gambling by the likes of Buffett and Soros, who preferred to hold an investment. When, around 2005, the financial and legal authorities finally caught on to the scale and nature of hedge-fund dealings, and decided that this was to be their priority, he was always going to be in their sights.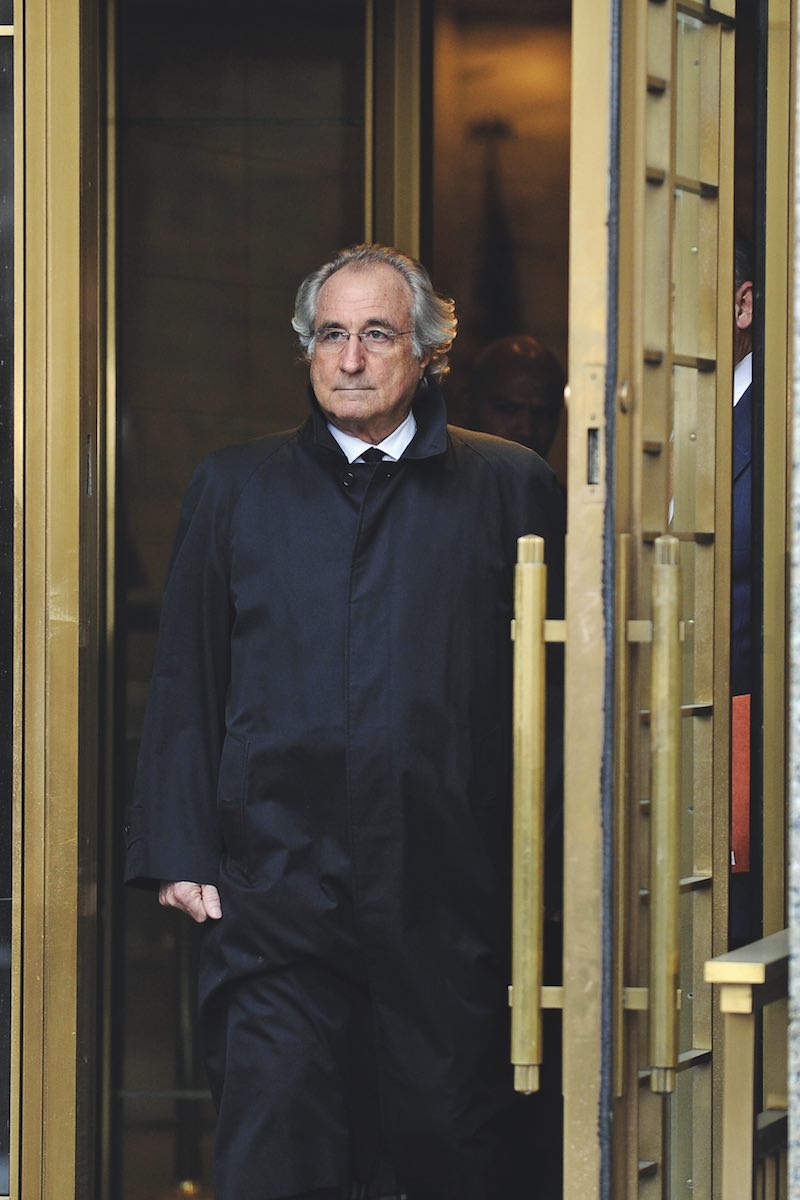 In fact, one of the first high-profile catches of this new crusade was a former S.A.C. trader. Raj Rajaratnam had set up his own fund, Galleon Group, and had enjoyed his own phenomenal success, featuring in Forbes' list of the 400 richest men in America. Born in 1957 in Sri Lanka, he studied at Sussex University before moving to the U.S. to take an M.B.A. at Wharton, the Pennsylvania business school that was alma mater to scores of America's business giants, including Cohen, Buffett and Donald Trump. At Galleon, Rajaratnam had taken to calling himself King of Kings, but in 2009 he was humbled, arrested on 14 charges of fraud and insider trading. When Reuters declared that Galleon had always had "something of a cowboy culture", they weren't referring to the job as a horse expert in Texas that co-founder Gary Rosenbach had taken up just prior to the scandal. It emerged that Rajaratnam had used a network of informants, drawn largely from Wharton and the American Asian community, and he was sentenced to 11 years. The case led to 50 other convictions and spurred the F.B.I. and U.S. attorney's office to further action. After seven years' investigation, several of Steve Cohen's employees were charged with insider trading. S.A.C. was forced to pay fines of $1.2bn and then closed, though Cohen was never personally charged. Beyond the cash and the crimes, perhaps the most fascinating aspect of the extreme characters who thrive in the hedge-fund world is the drive behind it all, the need to amass wealth beyond comprehension. Another hedge-fund legend, Ivan Boesky, was described by former associate Jeffrey Madrick as "a man who wanted everything, and there was no stopping him. He really wanted it all. There is no natural braking mechanism in him." Boesky inspired another notorious fictional financier, Gordon Gekko, of the 1987 film Wall Street, and his much-quoted speech. "I think greed is healthy," Boesky told business students at the University of California in 1986. "You can be greedy and still feed good about yourself." The child of Russian immigrants, Boesky arrived on Wall Street in the 1970s and made his fortune in mergers and takeovers, raising this sector from a backwater to a big-time arena. Boesky was a fearless gambler, taking the risks others considered beyond the pale. The wins were enormous, especially since he took 40 per cent of any gains but was responsible for only 10 per cent of any losses. He spent it on a 160-acre estate in Westchester County formerly owned by the Revlon cosmetics family; works by Monet and Renoir; helicopters; and a retinue that included sports coaches on 24-hour call. Unlike contemporaries, he also broadcast his success with a personal P.R., speaking engagements and books, which brought him to the attention of Rudy Giuliani, later mayor of New York but then an ambitious attorney.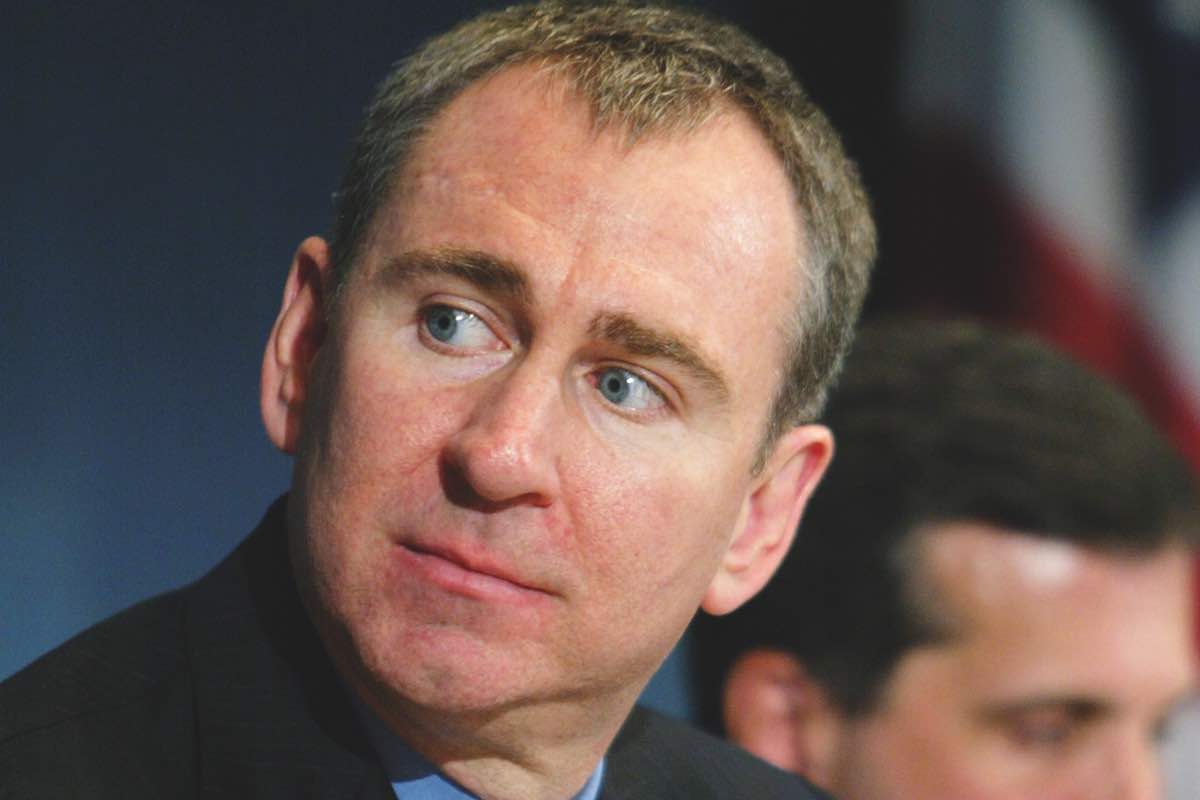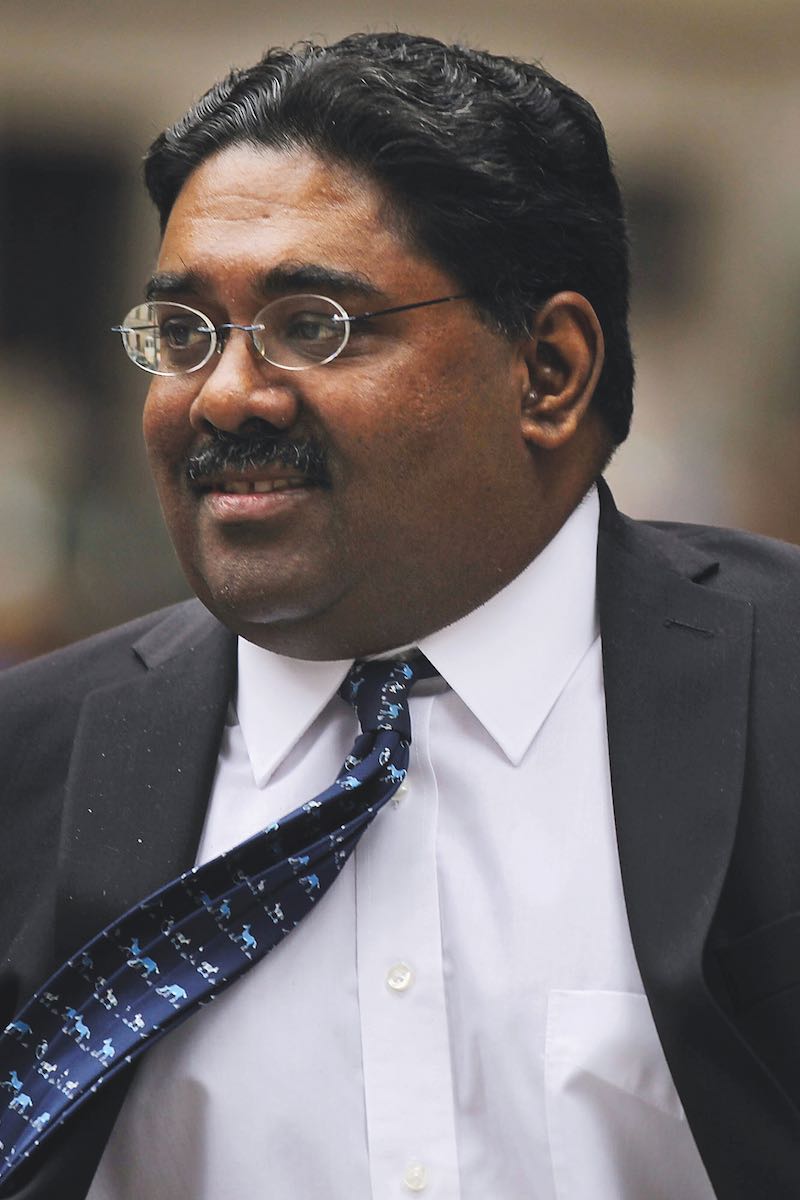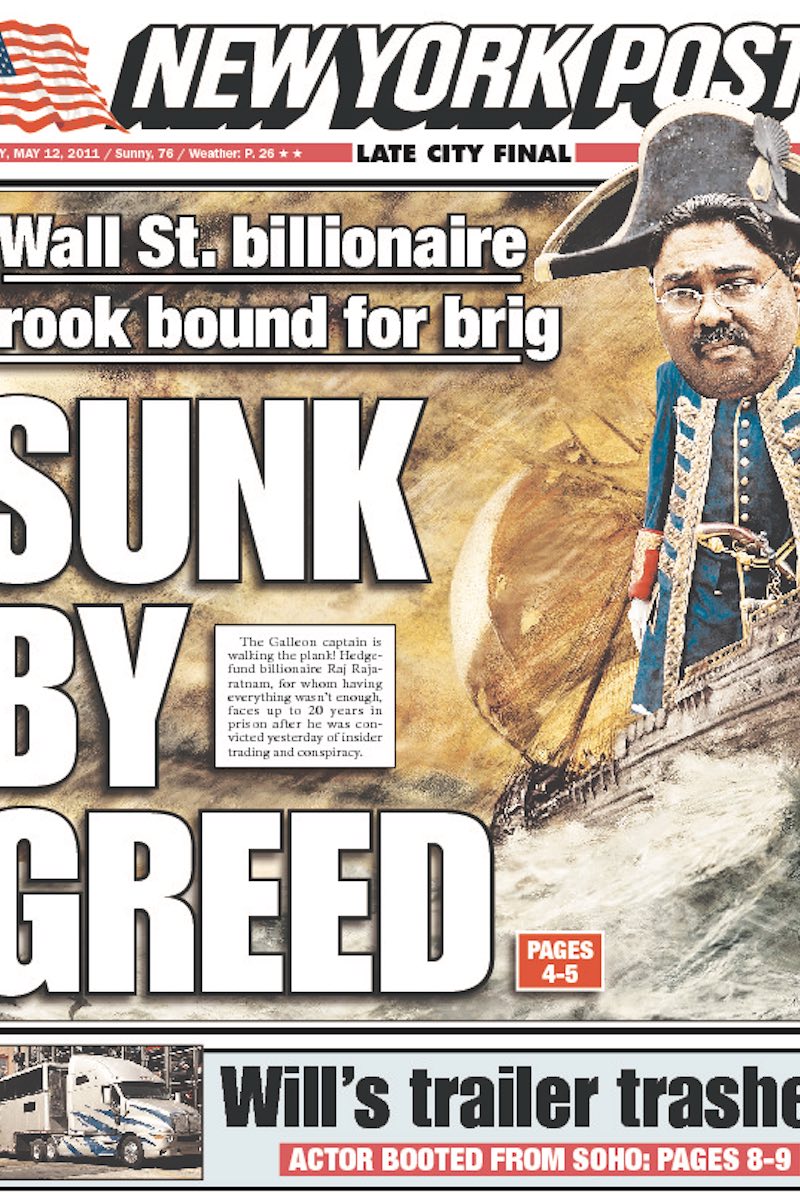 Boesky's sheer gall, which ran to buying up stock mere days before the announcement of takeovers, made him an easy catch, and he was arrested for insider trading in November 1986. Sentenced to three and a half years, he served two after informing on other traders. If he felt any shame, it was eased by a divorce settlement from his real-estate heiress wife that brought him a further $23m. In the business, the big hedge-funders are known as 'alphas', and sometimes their only real motivation is the competitive instinct. This was the case in the fall of Amaranth Advisors, whose natural-gas trader Brian Hunter was engaged in a rivalry with former Enron star John Arnold. In
Hedge Hogs
, an account of Amaranth's collapse, Barbara T. Dreyfuss describes Hunter as the usual freshly minted millionaire, building a $2m house, driving Bentleys and Ferraris and smoking cigars, but also as a man given huge status by his success. "When Brian Hunter came into the room, it was like Mick Jagger had walked in," another hedge funder tells her. "He had a gaggle of people around him saying, 'Let me take you to dinner' or 'I want to take you out'. Or they'd say, 'I'm flying to Vegas this weekend and I want to take you on my jet'." Hunter's rivalry, it emerged, largely existed in his head, but for Bill Ackman, founder of Pershing Square Capital Management, it spilled over into public. During a 2013 phone interview on television channel CNBC, a debate with another alpha, Carl Icahn, descended into name-calling. Ackman claimed Icahn's Herbalife corporation (in which Ackman suggested he held a $1bn short position) was a pyramid scheme; Icahn responded by calling him a liar and saying he reminded him of "one of the little Jewish boys crying" in the school playground. Another proud model for Bobby Axelrod, Ackman is rarely free of controversy, and his fund paid close to $200m at the end of 2017 to settle an insider-trading case related to the takeover of drug company Allergan. In what was not an unusual scenario, he made it clear he was paying out only to avoid what was sure to be a protracted case. Most successful hedge-funders, after all, operate in a grey area of information-gathering and interpretation of the law. Around the same time, another big name, Kenneth Griffin, saw his fund, Citadel, fined for making "misleading statements" on its trades. The $22m levied was negligible, however; in his 2016 divorce case, his fellow hedge-funder wife, Anne Dias, had claimed his income to be $68.5m a month after tax.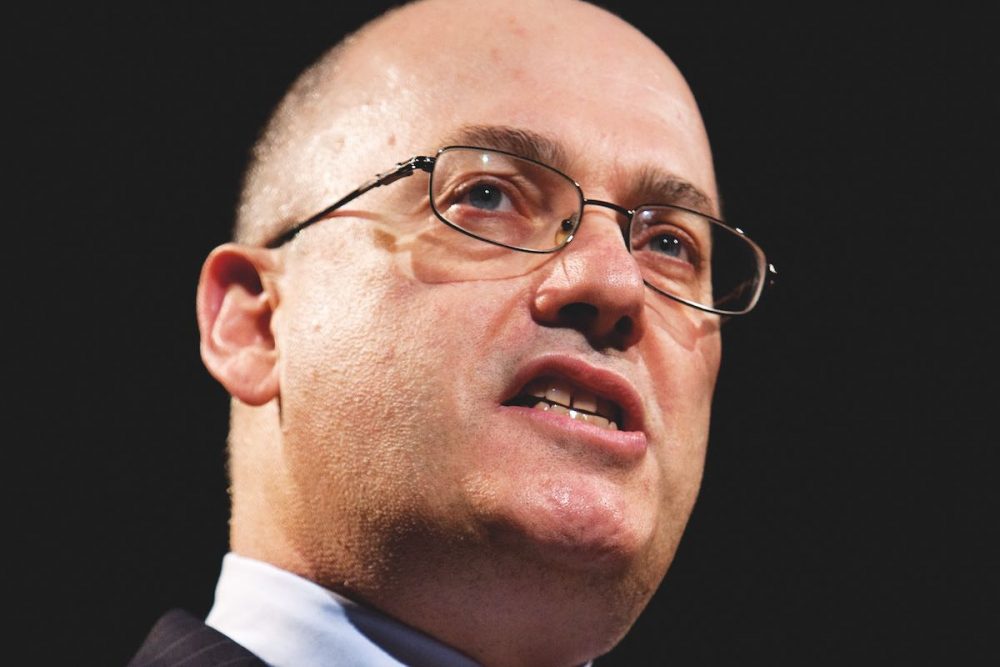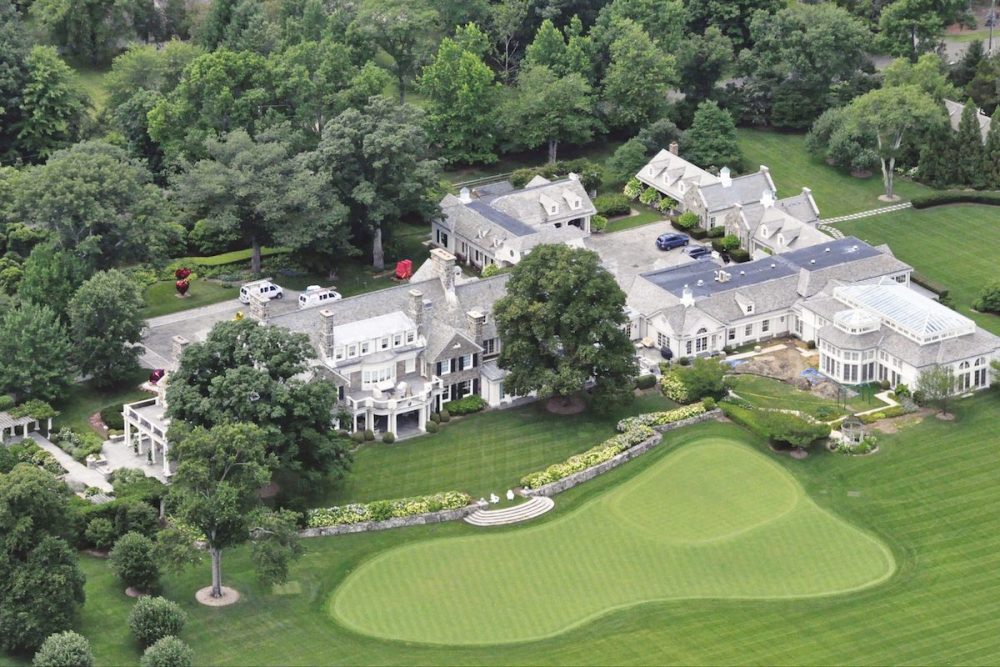 In the post-crash era, such details are lapped up. Hedge-funders are profiled in magazines alongside Hollywood stars, and their court cases have moved from the business section to the front page. Rather than delight in their fall, however, some believe that the crusade has now gone too far. The 2016 arrest of Mark Nordlicht and six of the executives from his Platinum Partners fund saw them accused of operating a $1bn 'Ponzi-like' fraud, but at least one commentator called it a case of "prosecutorial overreach". Nordlicht's firm admitted to some unusual practices, not least employing an L.A. rabbi to elicit personal details from terminally ill patients. However, Reuters argued that the firm had simply run into bad times and might even have been the victim of F.B.I. leaks that negatively affected its business. Nordlicht's trial is due later this year, and its outcome is far from certain. The clear-cut guilt of a Madoff is rare. This year has also seen another significant event in hedge-fund history, as Steve Cohen's two-year ban from investing other people's money has come to an end. Considering he has managed to remain in
Forbes
's 100 wealthiest while dealing only with his own fortune, he is unlikely to be short of investors. There seems little chance we'll see this cowboy riding into the sunset any time soon. This article originally appeared in Issue 57 of
The Rake.