Apulian Perfection: New Season G. Inglese
G. Inglese's latest offering highlights the label's commitment to traditional Apulian craftsmanship, with meticulously crafted shirting that will see you stylishly through the spring months and beyond.
For Apulian shirtmaker G. Inglese, the 'Made in Italy' appellation is everything. According to the label's acclaimed director Angelo Inglese, "'Made in Italy' equals passion, lifestyle, love for our land, strong attachment to ethics and limitless creativity." Since the label was established in 1955 by Angelo's late father Gianni, it has translated these virtues into beautiful shirts for the truly quality-obsessed gentleman. All styles are h
and-cut from the finest Italian cottons and wools; hand-sewn with luxurious silk thread and hand-finished, with hand-rolled hems and hand-stitched mother-of-pearl buttons. Not a single detail is overlooked
- and it shows. 
For evidence of the label's unwavering commitment to quality craftsmanship, look to its latest offering - new on TheRake.com. It features a range of elegant styles that are destined to become summer shirting staples, covering all ends of the spectrum, from casual everyday dressing to formal eveningwear. The overall mood is ebullient; vibrant colours and bold stripes characterise the range, making the garments ideal for languid summer days that carry on into the balmy evening.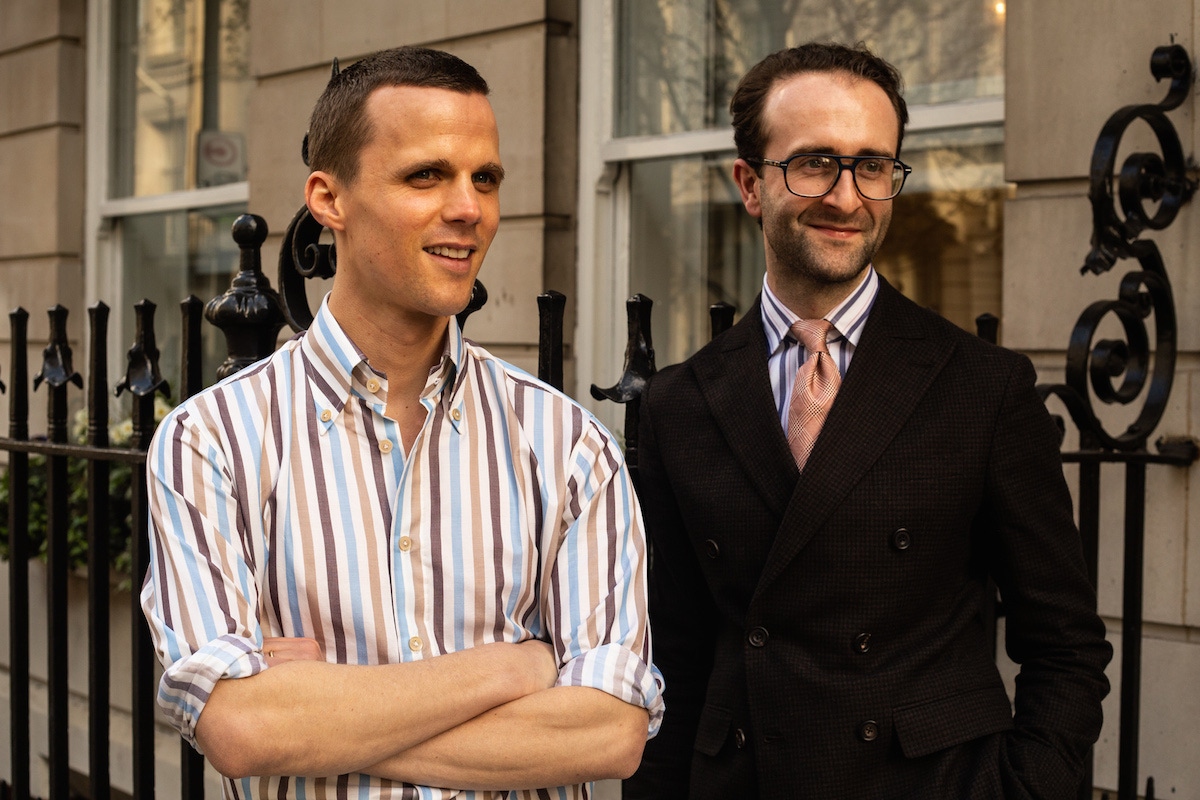 Highlights include linen polo shirts in punchy sunset hues of orange and yellow, perfect for throwing on after a long day by the pool; cocktail hour-worthy linen capri collar shirts in turquoise and green; and a selection of striped cotton button-downs in versatile colour combinations, with a particularly strong prevalence of ocean-inspired shades of blue that will immediately transport you to the mediterranean coast, no matter where in the world you are. The cuts are classic, ensuring ultimate versatility and ease of wear - reinforcing the label's dedication to timelessness and its rejection of transient trends. Formalwear is covered, with a selection of tuxedo shirts that will have you turning heads for all the right reasons: there are two ruched styles, in black or white, featuring statement-making
retro-style ruffles all the way through the bib; or a more understated classic version, with double cuffs and honeycomb texturing through the bib, for those extra special occasions.
Ultimately, G. Inglese's shirts represent 'Made in Italy' craftsmanship at its finest. But don't take our word for it - try one on for yourself. Click here to shop the assortment.