Rakish Tips for Winter Dressing
Looking to brave the cold in style? The Rake has you covered with these tips for winter dressing, which will have you toughing out the chill with sartorial aplomb.
I am a summer person. Having been brought up in Northern Europe under grey skies and a constant drizzle, I made a vow in my youth to spend the rest of my life in sunnier climates. A couple of decades later with homes in
Monaco
, Provence and Palm Beach, I have at least partly achieved my childhood ambition to always follow the sun. However, even I cannot escape winter entirely and I am forced to brave the cold on my constant travels and in my other homes, such as Paris and Berlin, where cold winds blow and snow falls aplenty. There is a silver lining though – the chance to get creative with my wardrobe. While my ideal outfit will always be a Palm Beach-inspired ensemble of
cream
trousers, an open
linen shirt
and
slippers
without socks, winter outfits give me the opportunity to be a bit more adventurous. In my view, winter should not be an excuse to let sartorial standards slip. What amazes me is how distinguished gentlemen who dress quite well for two thirds of the year suddenly transform themselves into Canadian lumberjacks by donning the seemingly universal winter uniform of oversized puffer jackets and Timberland
boots
. Don't get me wrong: that look is perfectly acceptable for a winter day in the woods but in the concrete jungles of Paris, London or New York?
Certainement pas
! One key to keeping both sartorial standards and body temperature up in winter is layering. However, this needs to be done intelligently if one wants to avoid looking like a Michelin man. The first step is to add another layer between jacket and shirt by sporting either a waistcoat (think:
three-piece suit
), a sleeveless vest or
cardigan
. The important thing for these options is that they need to fit snuggly, thus adding minimal bulk and maximum warmth to the body. While it is a safe bet to choose waistcoats and vests in a colour that matches the jacket or suit, it is much more interesting to choose a contrasting colour that adds a touch of sprezzatura to any outfit. So instead of opting for a blue waistcoat for your blue suit, try a grey one; instead of choosing a grey waistcoat for your grey suit, choose a camel one. If the barometer really drops however, a cardigan will add some much needed warmth to the arms.
Save
Save
Save
Save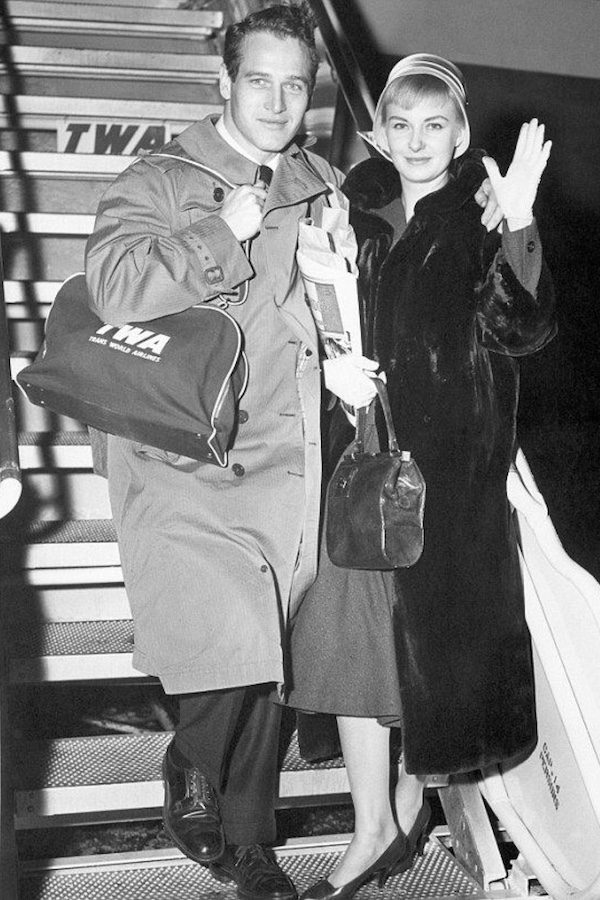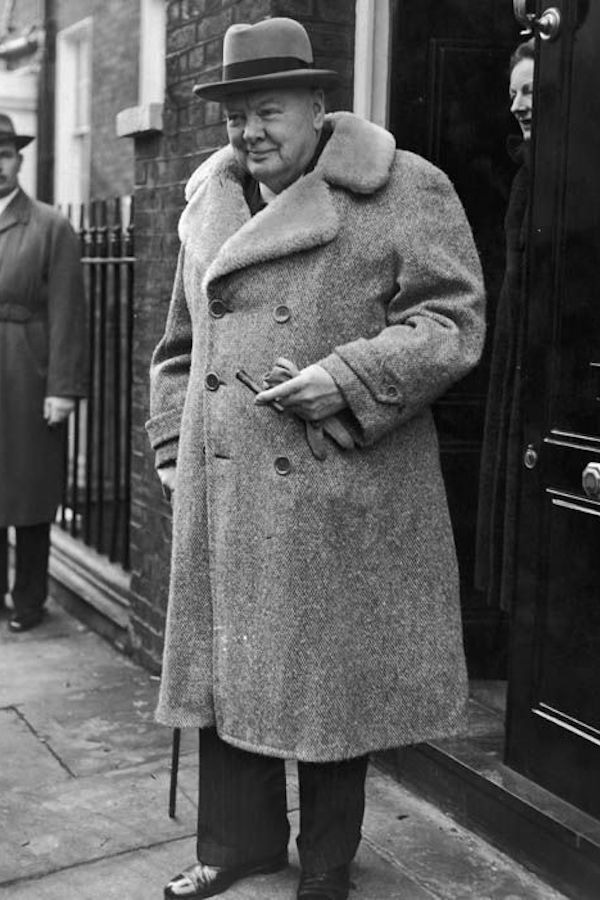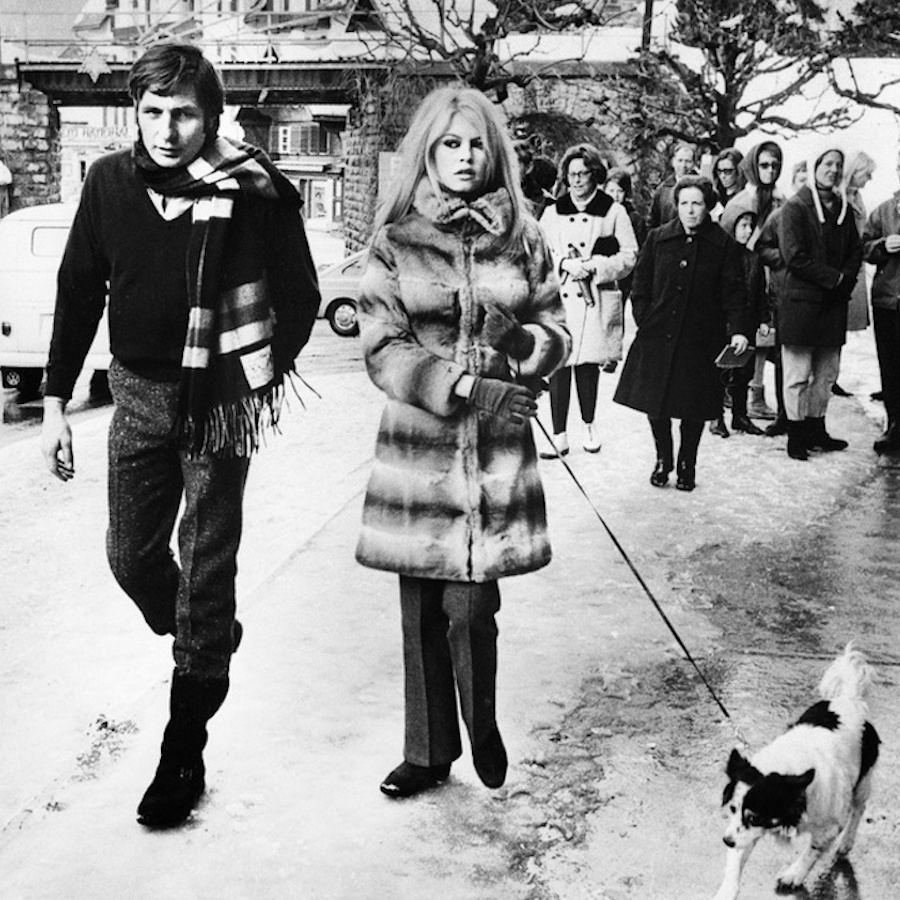 An
overcoat
adds another outer layer against the elements. A covert coat is my all-time favourite as it retains a sporty edge (it was originally worn whilst riding and hunting) yet looks equally elegant in the city as it does on the racetrack. A camel overcoat or a dark blue Chesterfield are other classic yet stylish staples that will stand the test of time. Peacoats, duffle coats and
safari jackets
are sportier options that can still be worn over a suit or a jacket – just make sure they are a longer than the jacket. The right choice of materials is also a vital factor for dressing during the cold season. Over the decades, fabrics for suits, but also for top-coats and shirts, have become increasingly lighter and much finer than they used to be only 40 years ago. Fabrics in Super 160 or ultra-fine
cashmere
may have a very luxurious feel and appearance, but are neither hard wearing or terribly warm. Heavier wools, wool and cashmere blends and especially
tweed
, on the other hand, are not only stylish alternatives but also a perfect choice to brave the elements. A three-piece tweed suit will keep you both warm and in good style, and is nowadays acceptable even in the city, although I would not necessarily wear one for a London boardroom meeting – one does not wish to be confused with the chairman's gamekeeper. Finally, one should not forget accessories: scarves, gloves and hats.
Scarves
should be rather long but only of medium width in order to be able to tie them in a gentlemanly fashion. Personally, I prefer a classic 'over and under' knot (like an Ascot), although the more common option today is the Italian way of pulling the loose end through a loop.
Gloves
in suede or peccary, ideally with a cashmere lining, not only keep you warm but also add a touch of sophistication to any outfit, especially when chosen in brown rather than black. Although it is a (now debunked) myth that half of the body heat is lost via the head, it certainly may feel that way on a cold day and a hat will go a long way towards making Arctic winds and temperatures less painful.
John F. Kennedy
may be to blame for hats falling out of fashion since the 1960s, but the winter months are a great opportunity to bring these classic men's staples back. A fedora or the narrower-rimmed trilby are two great choices that look good on almost everybody – just make sure to buy in them in the correct size and wear them at a rakish angle… With these tips in mind, it should be easy to stay both warm – and rakish, even during the cold months.
Save
Save
Save
Save