Rakish Transitions: A Guide to Shirt and Tie Combinations
The Rake's sartorial correspondent dissects the complicated relationship between the shirt collar and the necktie – and how to get it right.
Finding a shirt collar to complement your tailored jacket is fairly straightforward. As you might imagine, a stiff collar will work well with structured tailoring and a softer style will complement your easier, unstructured pieces. The length of the collar should bear some relation to the width of your lapel but I always like the collar points to sit under the jacket. They look much smarter this way. Of course, this will only apply to spread and cutaway collar shapes but the most important aspect is how it frames the knot of your tie. The knot you use to tie your tie is a matter of personal taste but again, balance is key. A larger knot looks poor with a short-collared shirt and skinny-lapelled suit but a smaller knot can work well with wider lapels.
However you tie your tie (and do I hope it is the four-in-hand), be sure to execute it well and create a solid, compact knot that sits flush with the collar. It is essential that the knot comes away from the neck at an angle rather than lying flat and lifeless against the chest. This can be achieved by twisting the knot on itself two or three times. If you are wearing a pinned or tab collar, your shirt will naturally push the knot forward to create the desired three-dimensional effect. If wearing a pin in your collar, the metals should match the cufflinks but please do not wear a tie-slide as well. Too many metal accessories will make you look like the sartorial Mr. T.
A well positioned tie-slide or clasp can give your neckwear the necessary arch but ensure it is positioned below your chest and not under your chin like a contestant from
The Apprentice.
Please also note that a tie-slide is superfluous when a vest is worn, as a well-fitting waistcoat will hold your neckwear out of harm's way.
A stick-pin is an under-used accessory that deserves a revival outside of morning dress. Originally designed in the 19
th
century to hold the knot of your cravat in place, they can be obtained quite reasonably priced either vintage or bespoke and are an elegant way for gentlemen to wear diamonds or pearls. They should be placed just beneath the dimple of your tie – and your tie must have a dimple (that elegant fold of cloth beneath your knot).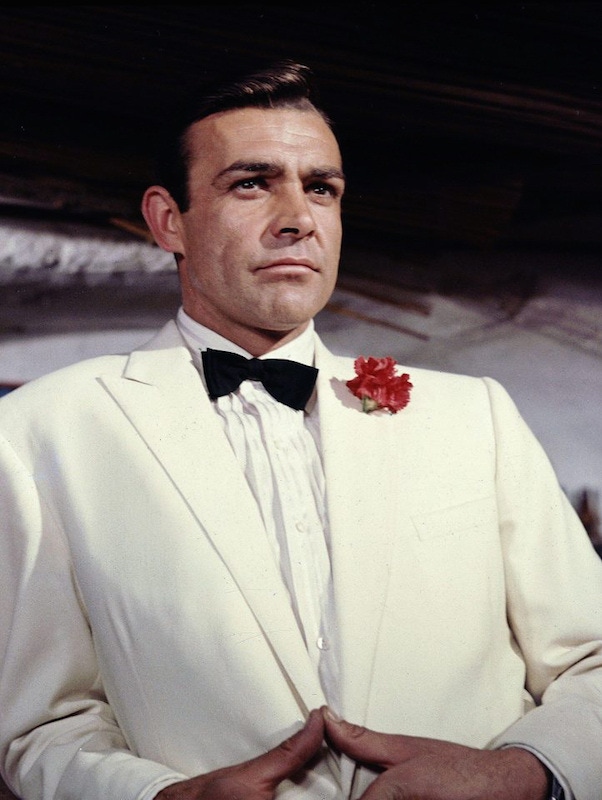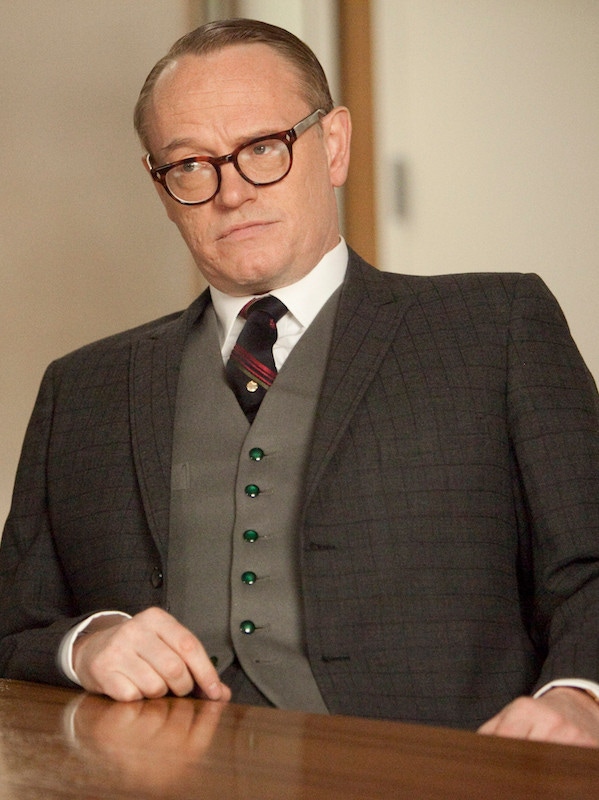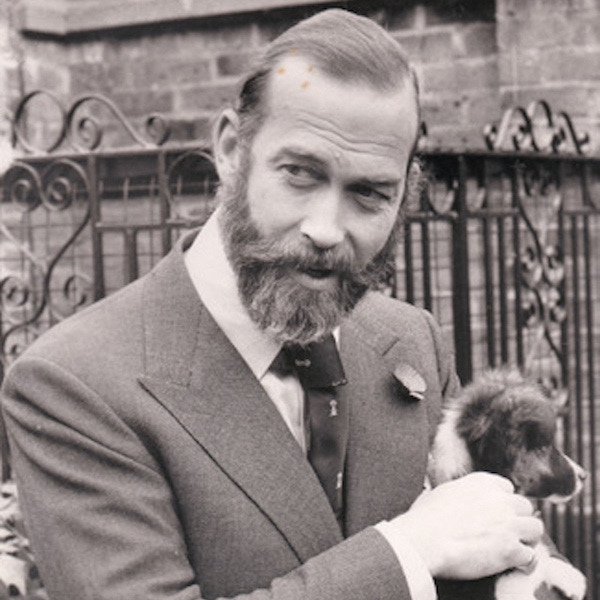 When I worked for Thomas Pink on Jermyn Street in the 1990s, we were contractually obliged to wear a dimple in our ties and we often had customers asking how to achieve them. Some of my colleagues had quite elaborate instructions involving special knots and pencils, and someone even invented a device that put a dimple in your tie. My advice then, as it is now, is to tie your tie in your normal fashion and put a little pressure beneath the knot. On a new tie in a thick material, it may take a few wears for the dimple to appear but it will create a memory in the wool interlining and it will become natural. If it doesn't, just tie it again. Once you have mastered your perfect knot, you will want your blade to finish somewhere around the waist of your trousers. Obsessing over this is unnecessary but so is purposefully tying your tie short and ignoring the keeper-bar as an act of studied carelessness.
Your lapels will have buttonholes; one on the left-side on a single-breasted jacket, and one either side on a double-breasted style. The high street fashion of the 'double buttonhole' has thankfully passed. Your buttonhole is an area for a little self-expression. If you are from the UK, you will probably wear a poppy leading up to Remembrance Sunday and the stem will be anchored by a small piece of thread on the underside of the lapel. This detail, once the preserve of top-end bespoke, is now seen on ready-made suits and whilst it is no guarantee of better quality, it is a thoughtful touch.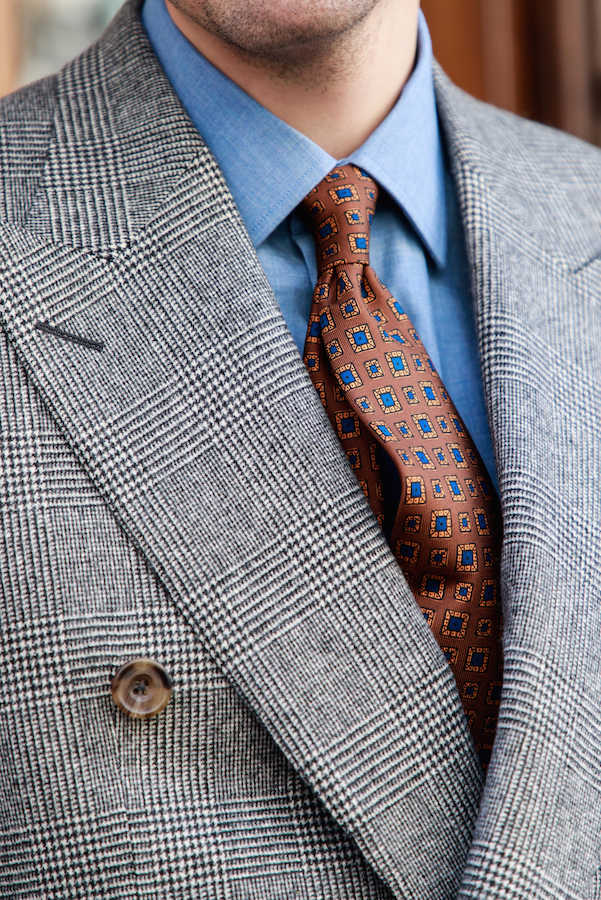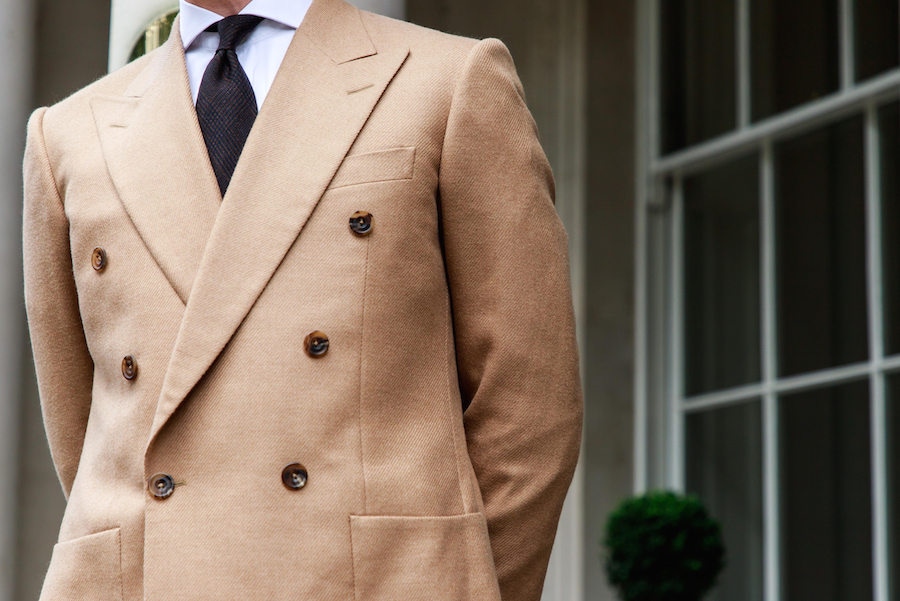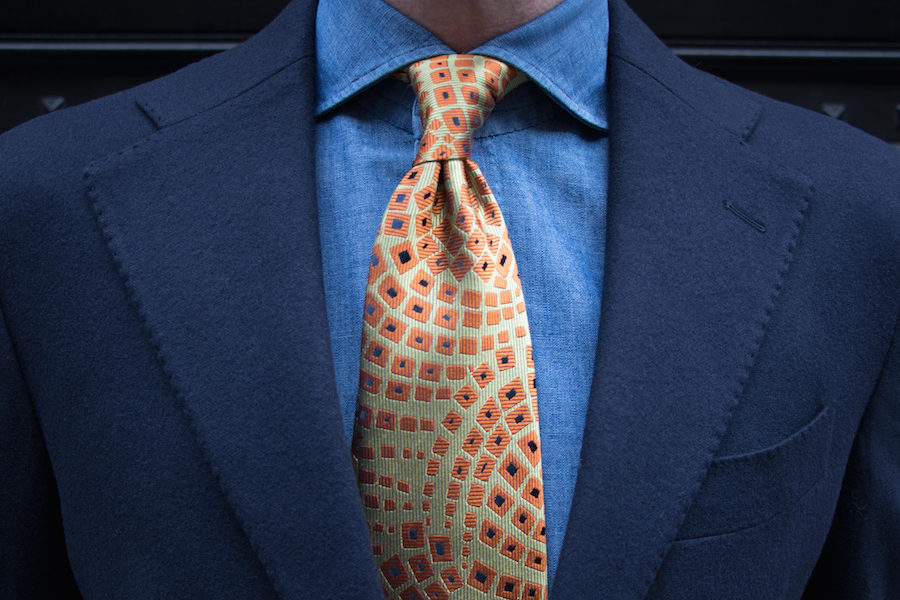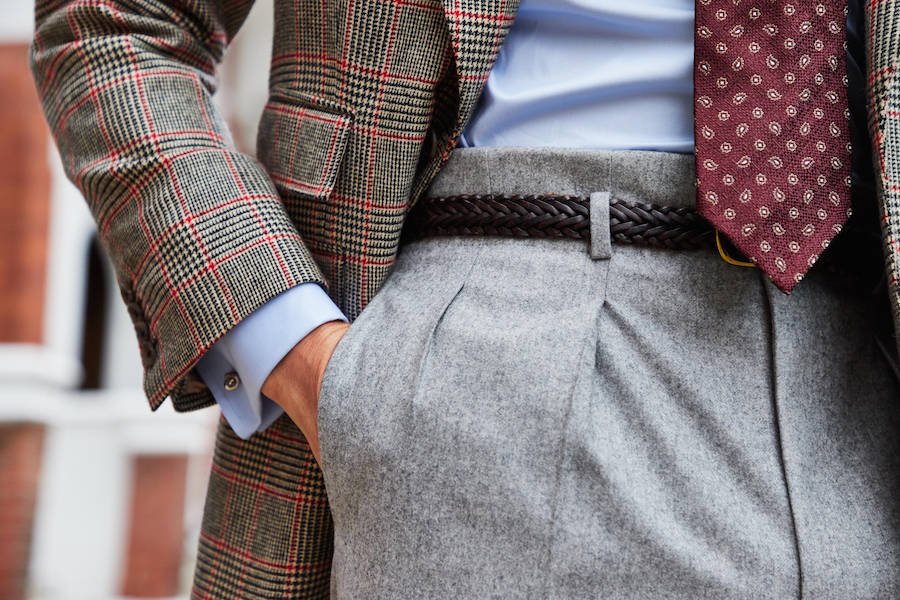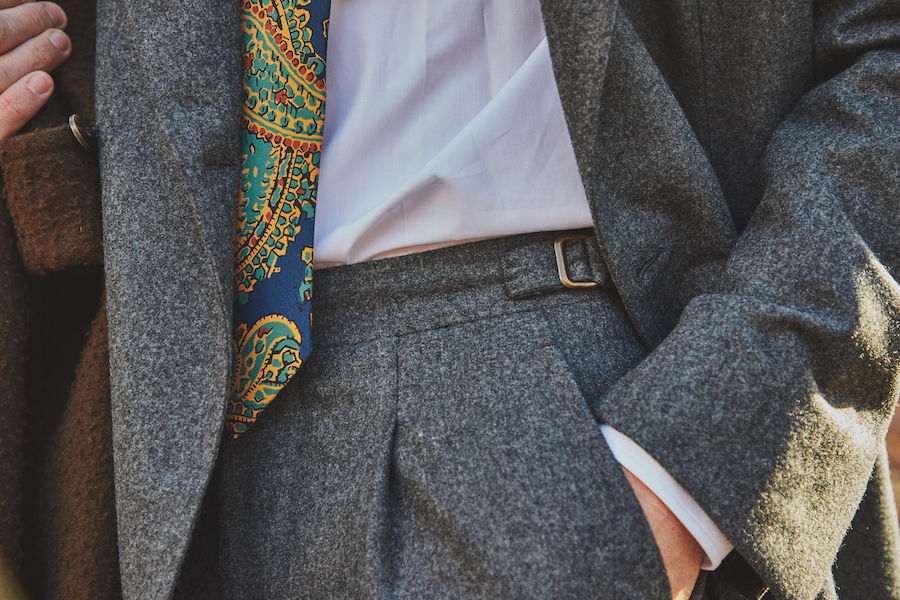 Men rarely wear a flower in their lapels unless it is a wedding or other festive occasion and this is a shame. And on these occasions, the florists will over-compensate and use the opportunity to create Triffid-esque monstrosities. I occasionally like to wear a boutonniere
in the spring months but will usually just take a simple bloom from a floral arrangement at home or in a hotel.
Some say that you should not wear a pocket handkerchief as well as a flower. They are wrong. An empty pocket beneath a flower looks naked. Always wear a pocket square. It should not match or clash with your flower, tie, shirt or jacket, however. Texture is nice and pocket squares are available in wool and linen blends for the seasons. How you fold your hankie is personal and I bet that guy who invented the 'dimple device' has a website showing you 73 different techniques. Personally, I like the advice fellow Rake contributor Christian Barker's father gave him regarding pocket squares: "
Don't fuss about. Just shove it in there".