Ralph Lauren and The Rake
In light of the Ralph Lauren for The Rake 'Bearfoot Negroni Bear' watch launch, we reflect on the long-standing and eternal relationship between Ralph Lauren and The Rake.
In the brittle climate of fashion, there is one man who has eluded its debilitating tendency to smother what they stand for. Moreover, popular opinion will show that one man for over half a century has organically extracted the cardinal narrative elements of American culture. Ralph Lauren has approached fashion from a different viewpoint, and in the process of producing clothing that expresses freedom, fairness and liberty, he has perfectly encapsulated the very virtues that the United States has always stood for. What Ralph set out to do and inspire is far beyond fashion. Alan Flusser sums this up perfectly in his biography of America's greatest designer by saying: "Ralph never wanted to be in fashion, he wanted to be his own fashion — there's a gigantic difference." Over Ralph Lauren's incomparable life and career, there have been plenty of memorable milestones. He had a 40 year head start, but over the course of the last 13 years The Rake has been honoured to share and celebrate some of these extraordinary landmarks. Whether it be Ralph on the front cover of the magazine, a party, watches and clothing collaborations – and even the opportunity for our Founder, Wei Koh, to express his admiration for Ralph in the fascinating HBO documentary Very Ralph, The Rake has always cherished its involvement in every single partnership.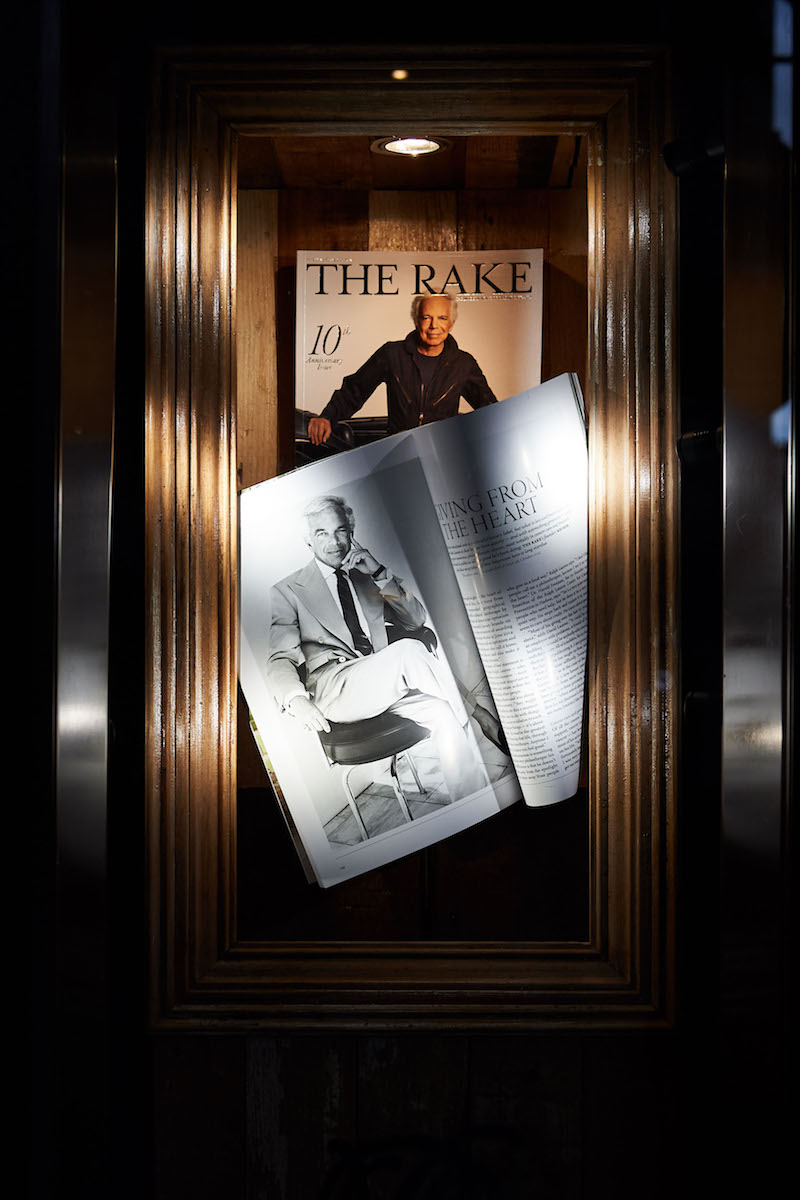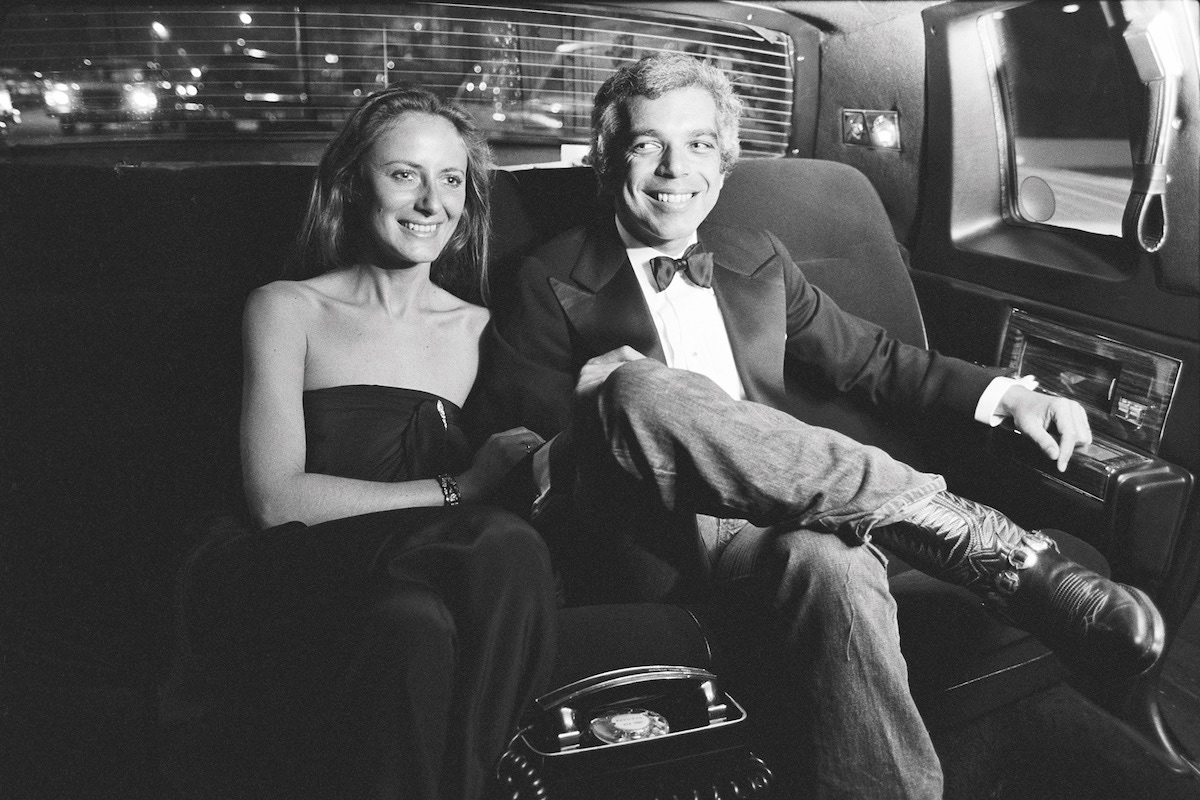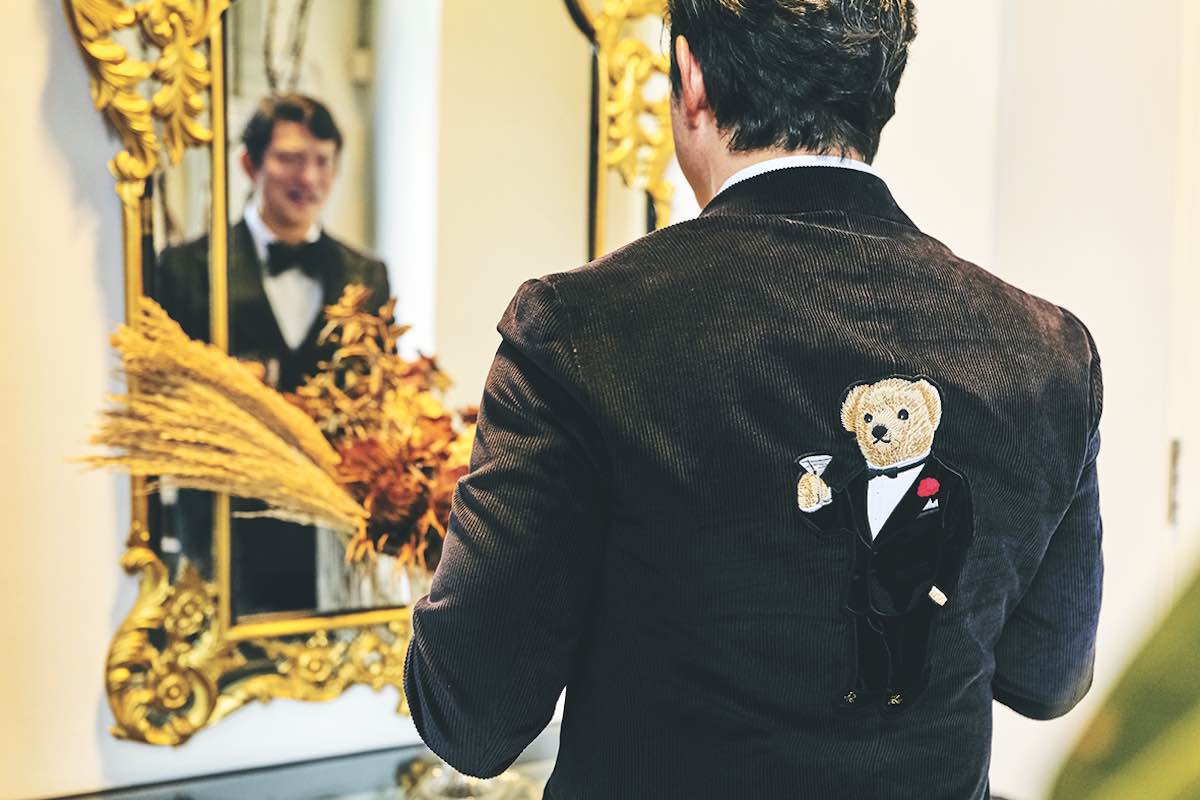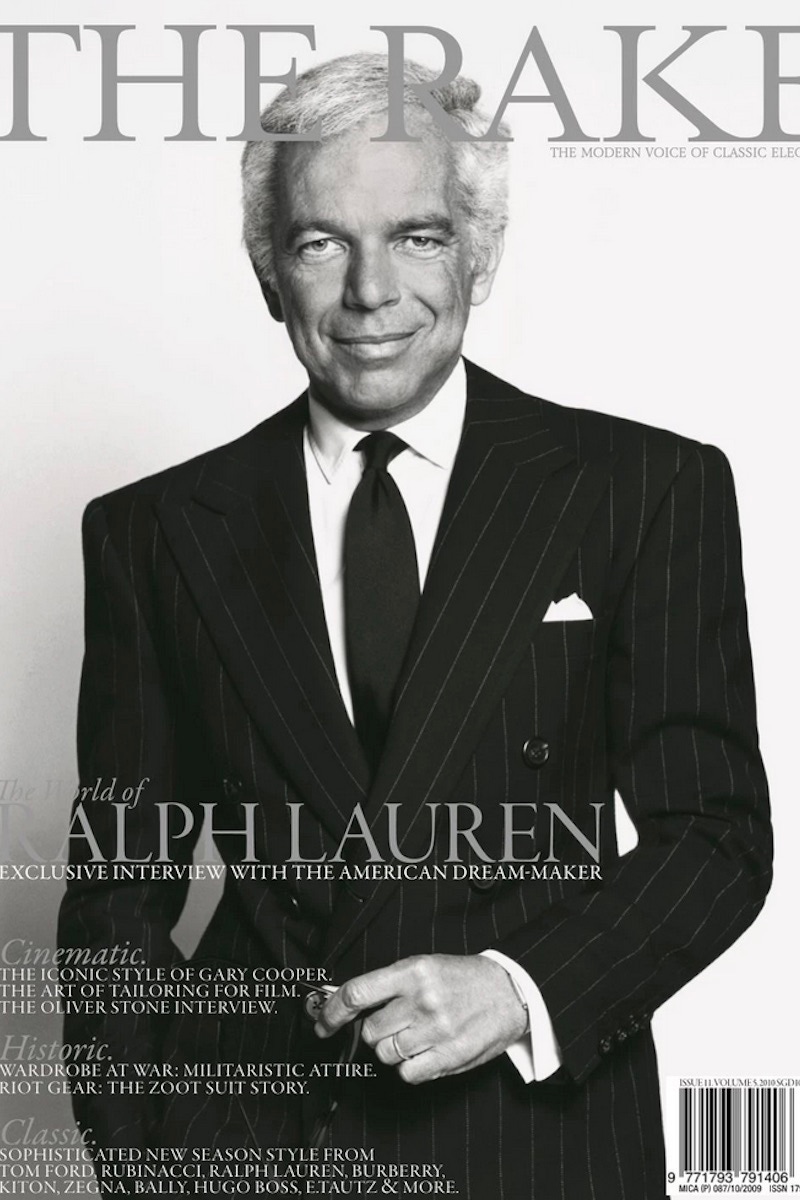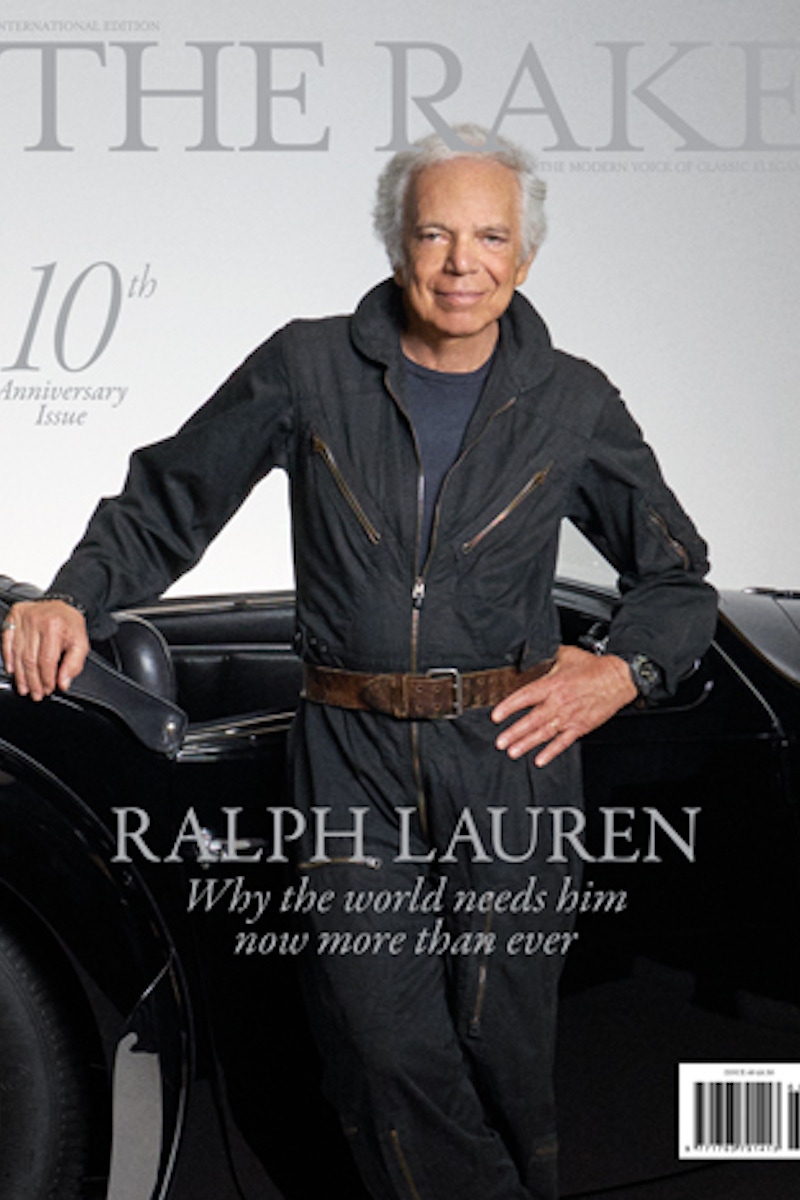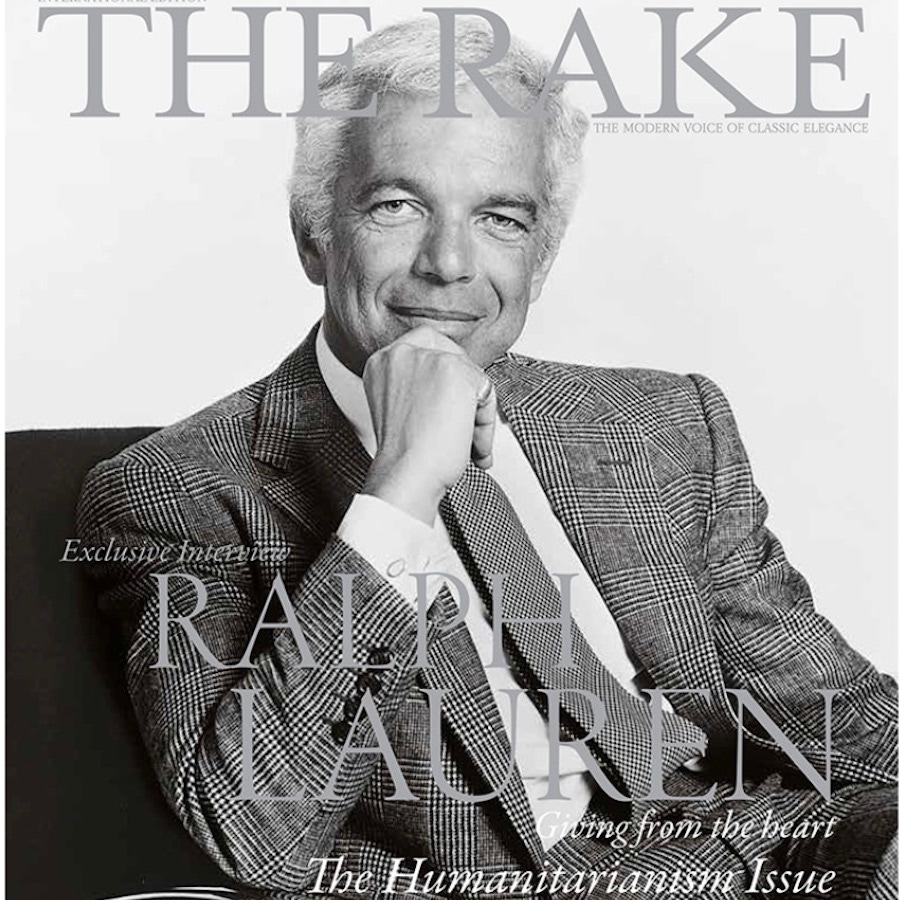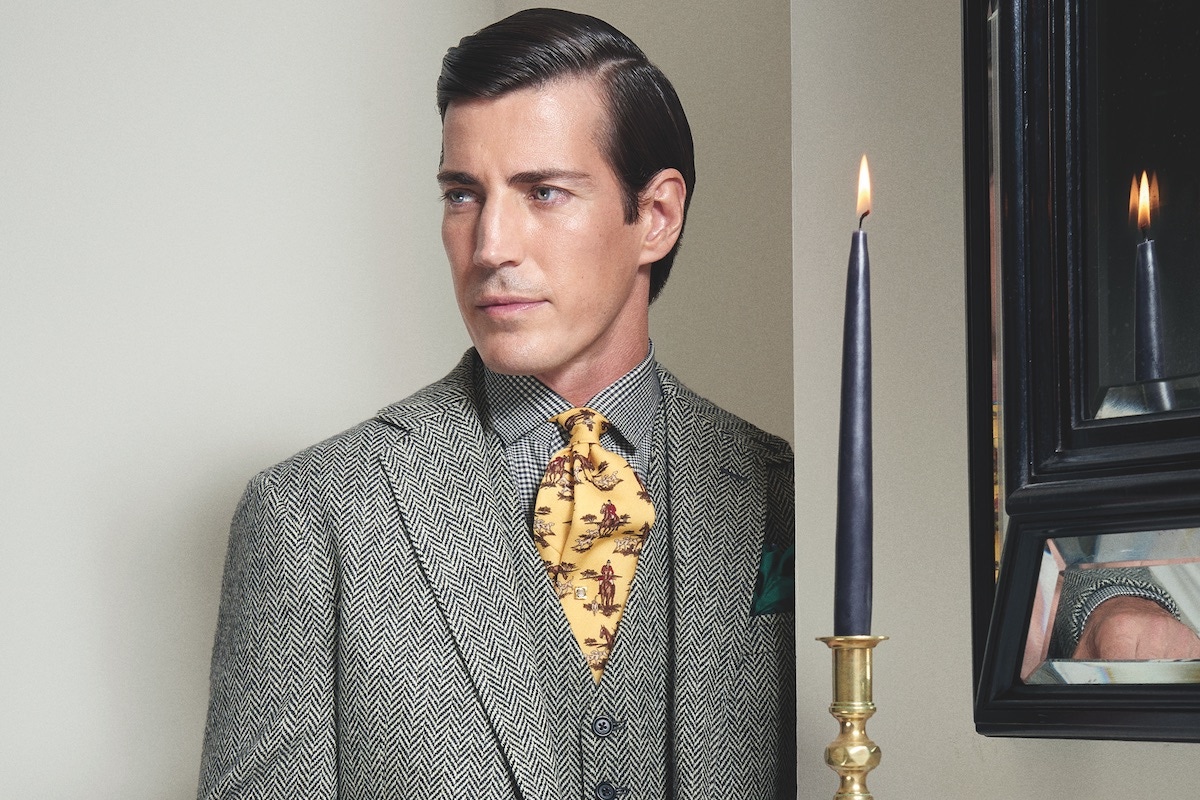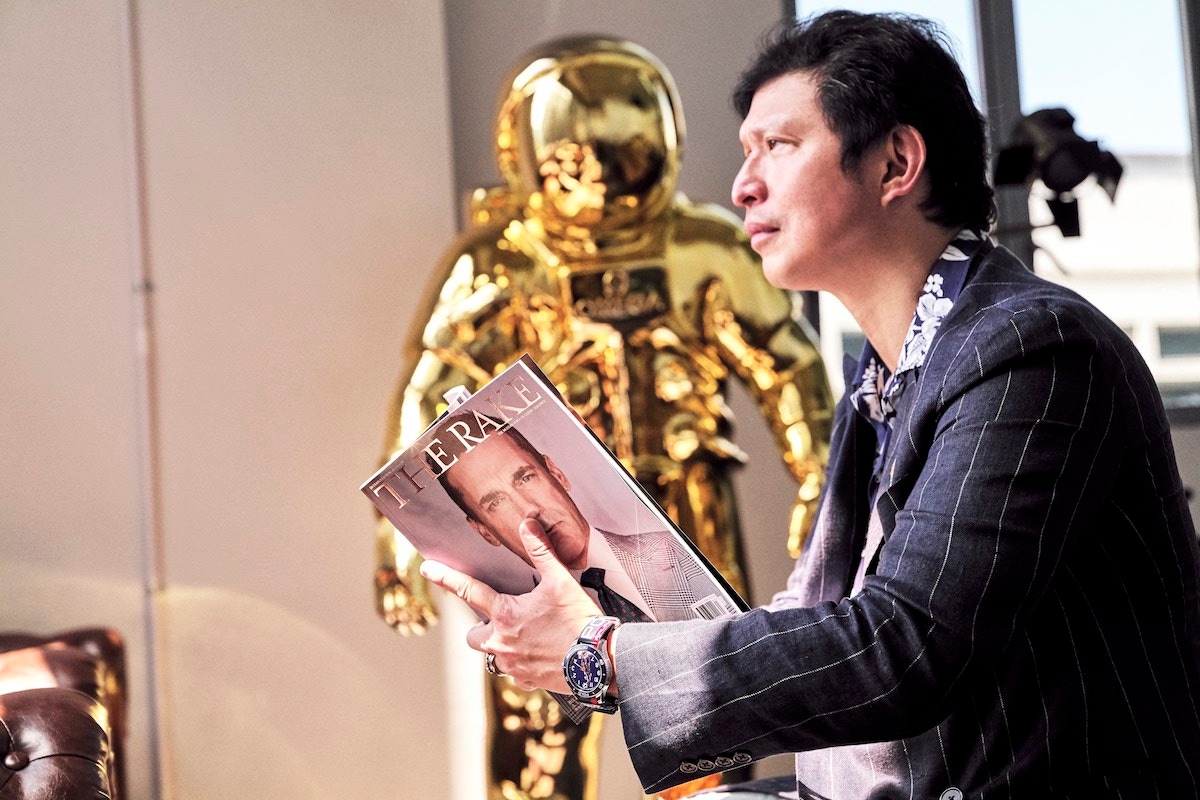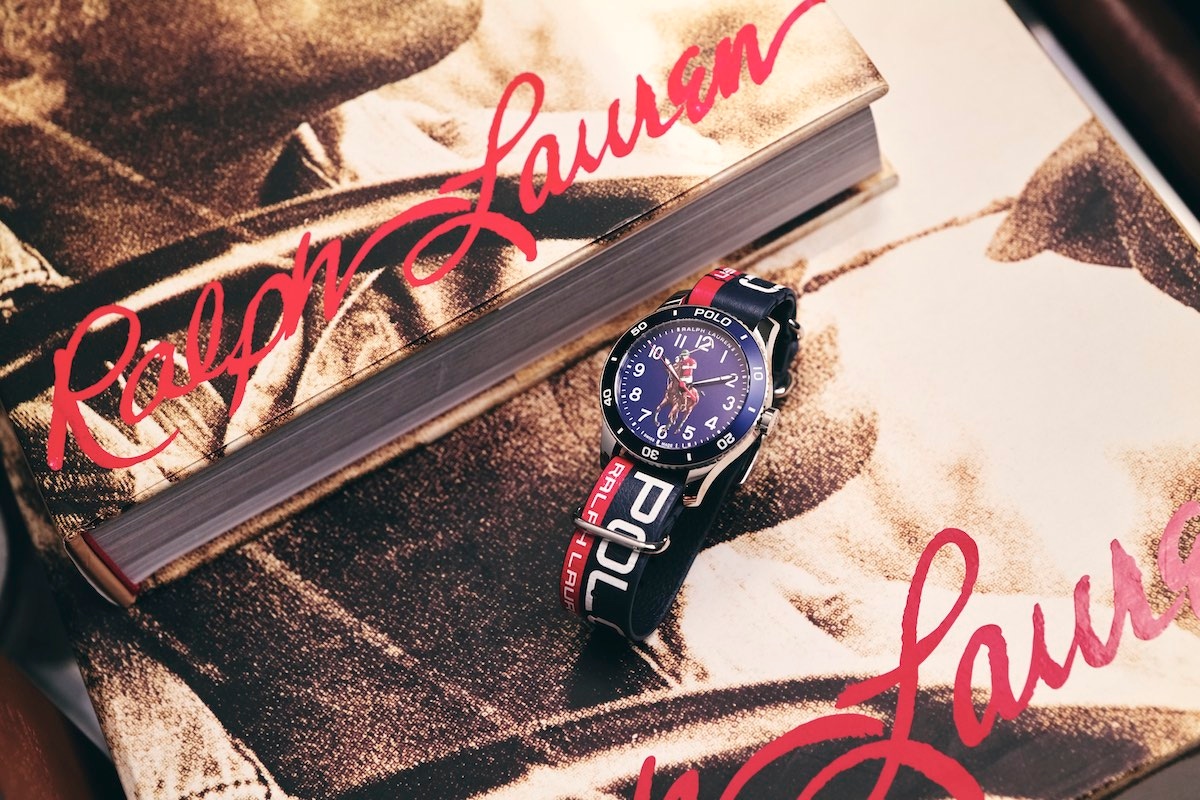 There was the momentous occasion when friends of The Rake and Ralph Lauren congregated in the brand's New Bond Street store to celebrate their 10th and 50th anniversaries. However, the celebrations for these mileposts didn't stop there, with Ralph Lauren selecting 10 of his favourite ties from the earliest years of his brand to create a limited edition collector's set, which was sold exclusively on TheRake.com. The fact it was ties was particularly poignant. Ralph's very first steps in the fashion industry in the mid-60s was initiated through his passion for handmade ties, where he began designing them at Rivet in New York. About his early tie escapade, Ralph said: "At the time, everyone was making thin ties from dull fabrics, but I wanted to make handmade ties that were wider and expressed more, ties that I imagined a hero from one of my favourite movies would wear, ties that told a story and made you feel you were a part of that story. I thought of the name Polo, because of the glamour and elegance the sport evokes. I didn't know it at the time but the ties would be the genesis of my brand." In light of these ties being a collector's set of 10, only 67 sets were made. They were presented in a beautiful fold-up suede case with a leather buckle fastener. They included a patchwork tie, heraldic club tie, wool tartan tie, fox hunt challis tie, gamebird challis tie, ancient madder equestrian tie, ancient madder paisley tie, tapestry jacquard tie, polo player tie, and gamebird jacquard tie. The heritage and details of which were described in a booklet contained within the case.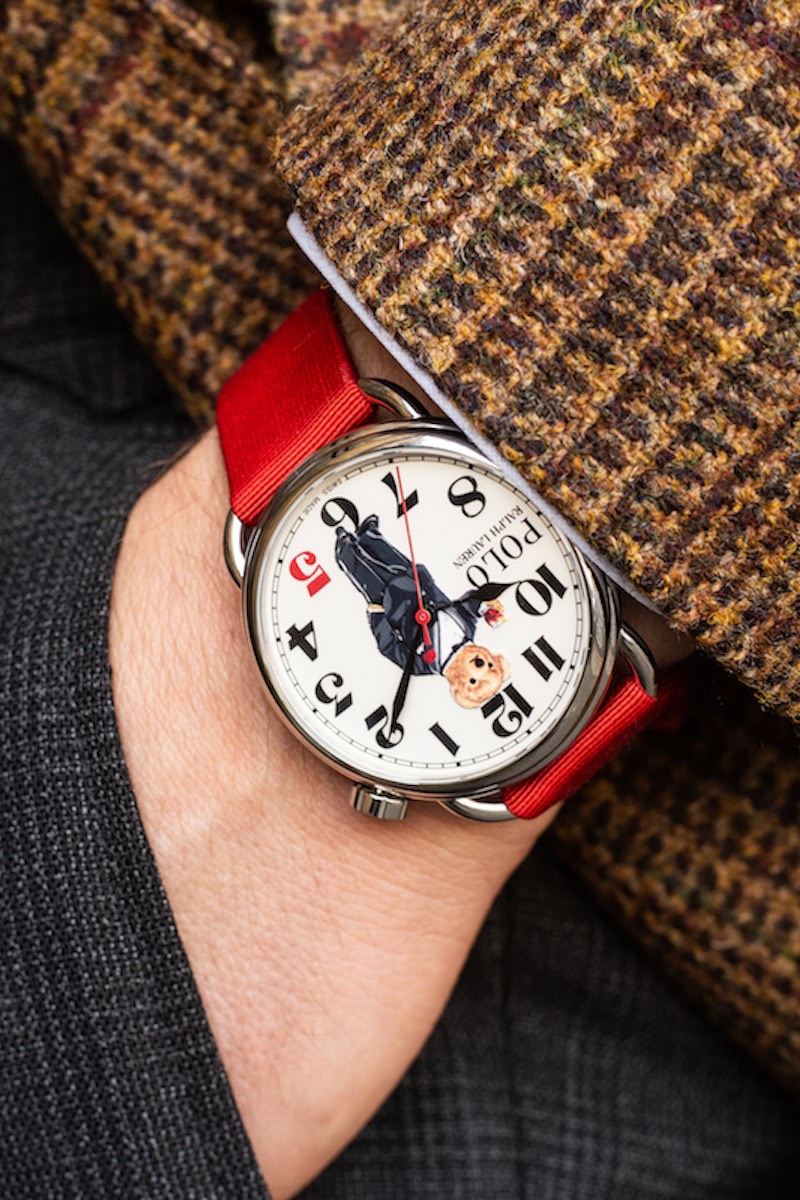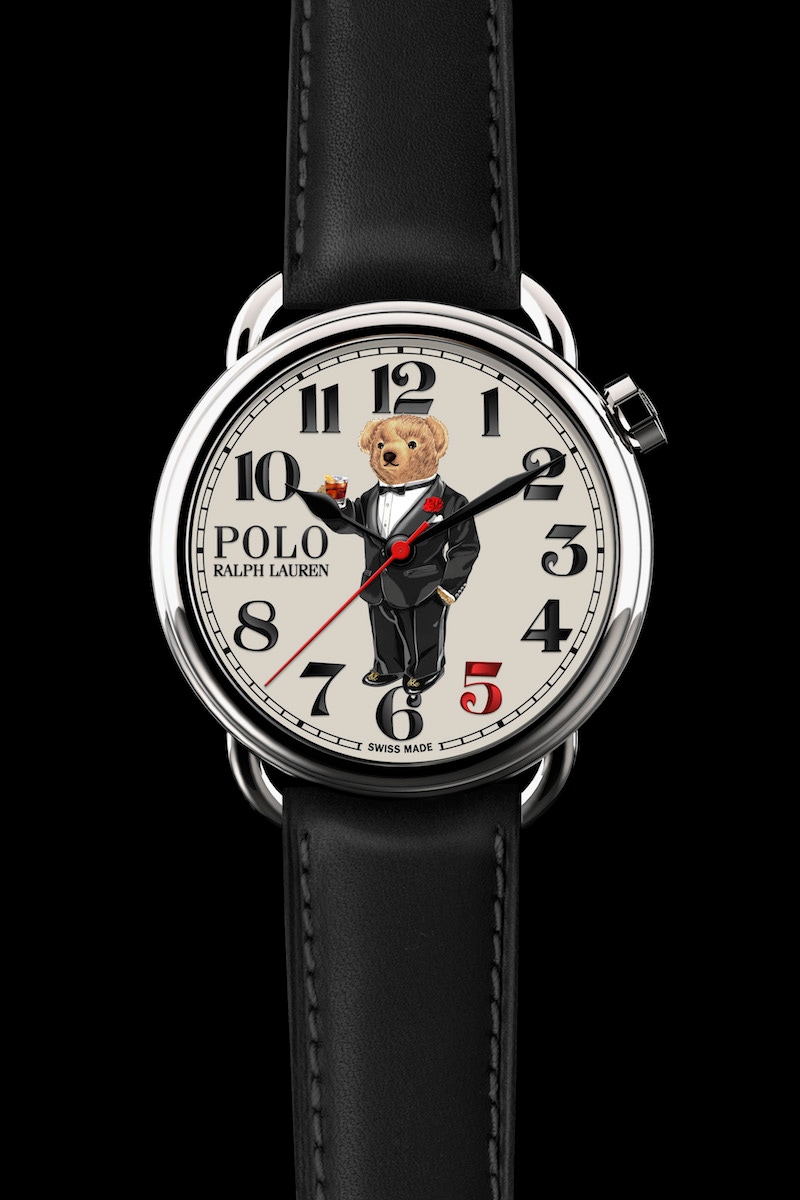 In 2019 the inimitable Polo Bear made his first appearance on the dials of three charming watches. Post launch, Wei Koh secretly harboured a dream of a Rake Bear timepiece. After finally summoning the courage to request it, Wei was overjoyed to learn that Mr. Lauren had given his personal assent in recognition of the launch of the new Ralph Lauren Polo watch collection. Cultural events had already dictated the rapid rise of the Negroni, but what it didn't foresee is its spiritual role in lifting us out of the dark times that we found ourselves in. With this in mind the idea of creating The Rake x Ralph Lauren 'Negroni Bear' Polo Bear watch was put into action. It reinterpreted the iconic Polo Bear motif on the watch with a Tuxedo Bear holding a Negroni. And to incorporate some mild old humour the dial of the watch featured hands as well as the 5 o'clock index in distinct Negroni orange. Why the number five? Well, because it is always 5 o'clock somewhere… The watch proved extremely popular but as is the case with the Ralph Lauren Polo Bear he doesn't like to appear in a single guise and be gone. He senses before anyone else what the people in this world are yearning for, and because he was brought onto this earth as a source and symbol of optimism, he recognizes that people's aspirations for freedom had become somewhat stunted. With this in mind, The Rake were given an incredible opportunity to create a second Polo Bear watch with Ralph Lauren. The result is the Ralph Lauren for the Rake 'Bearfoot Negroni Bear' watch. The reason it is named the 'Bearfoot' watch is that when travel resumes our ursine hero has decided to go to The Maldives, where he would like to roam around barefoot resplendent in iconic black tie. It is after all a style that Ralph Lauren himself is often seen perpetuating at his home in Round Hill, Jamaica — in his white dinner jacket or cream suit, but with his feet bare.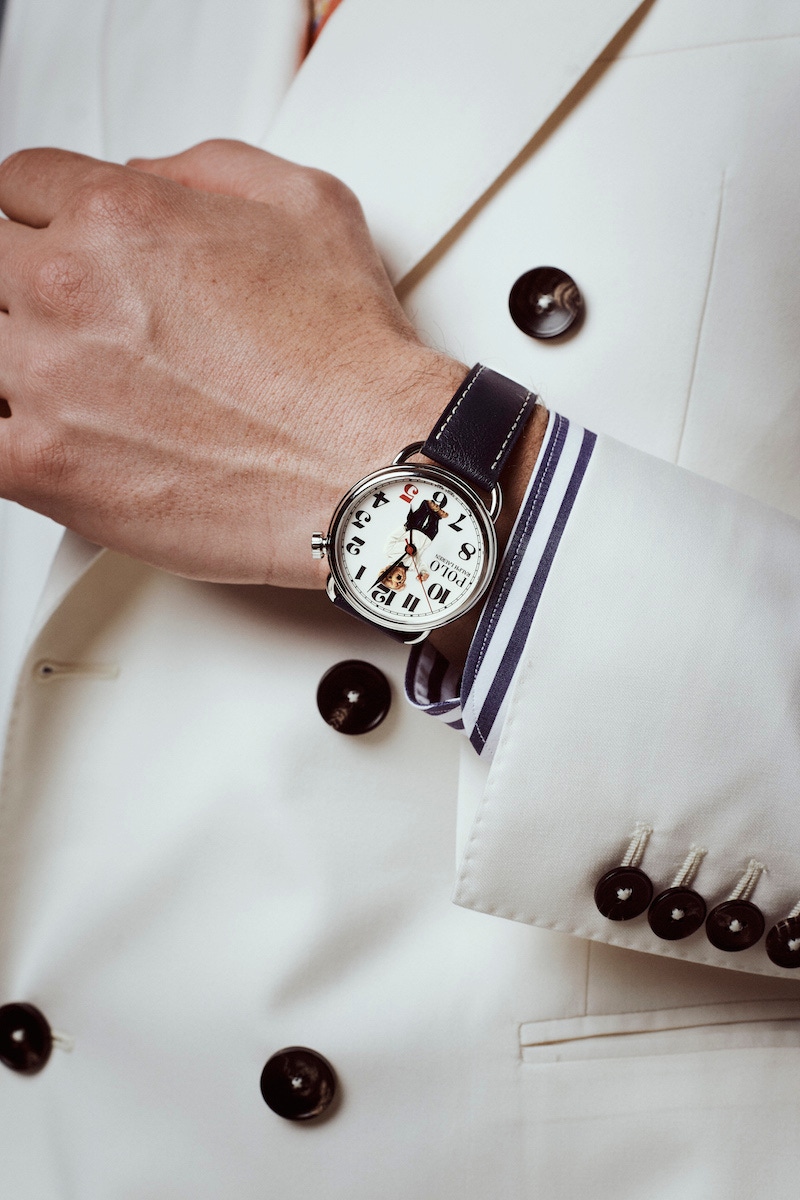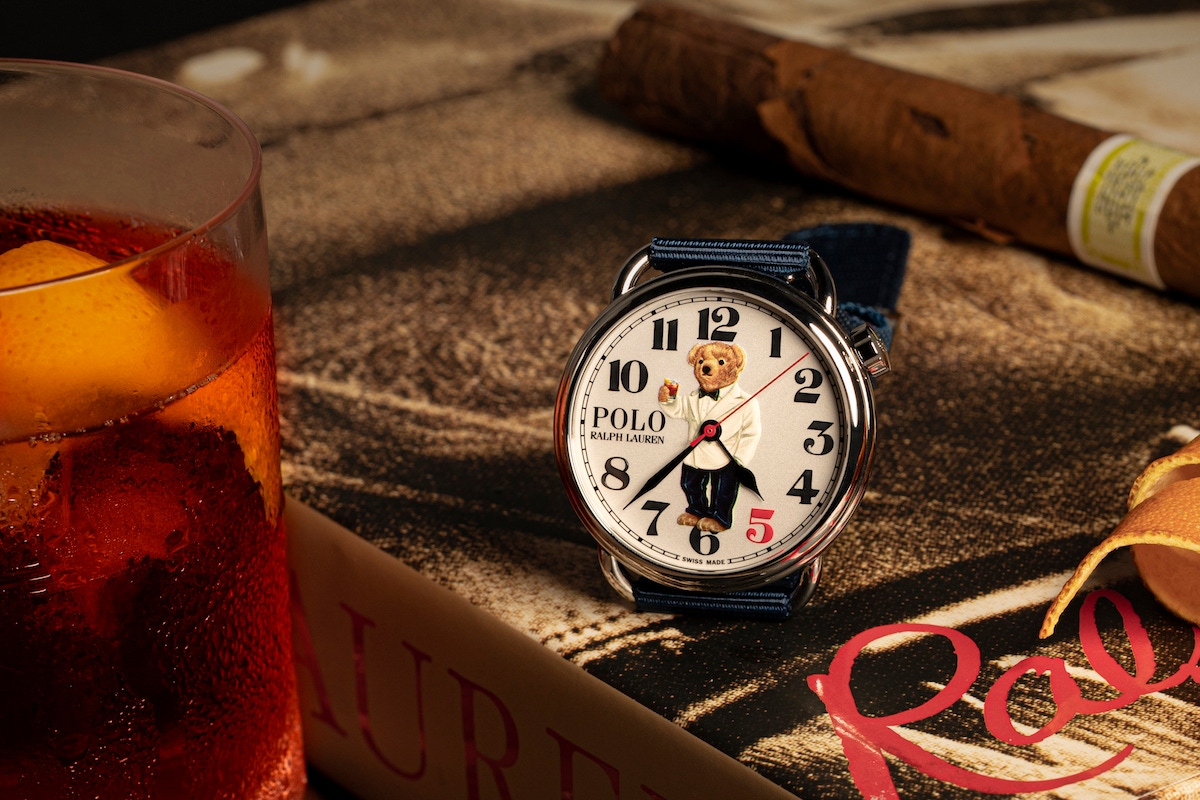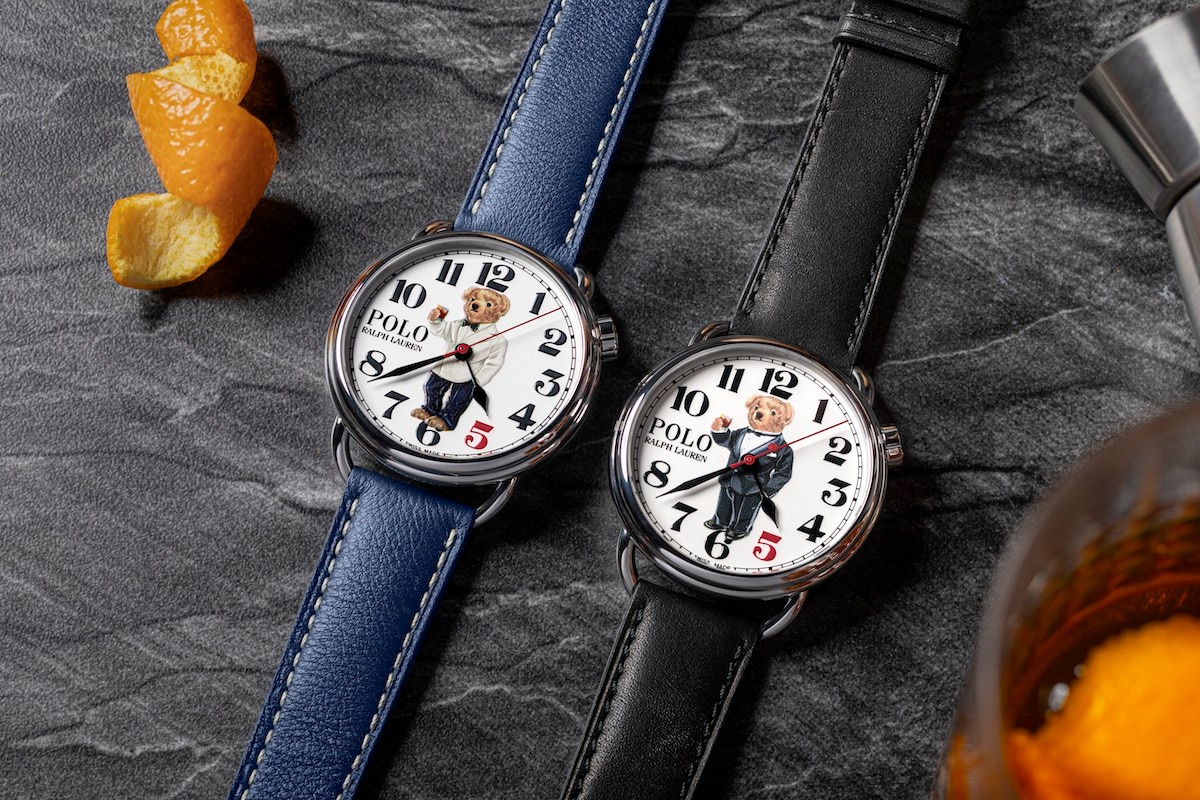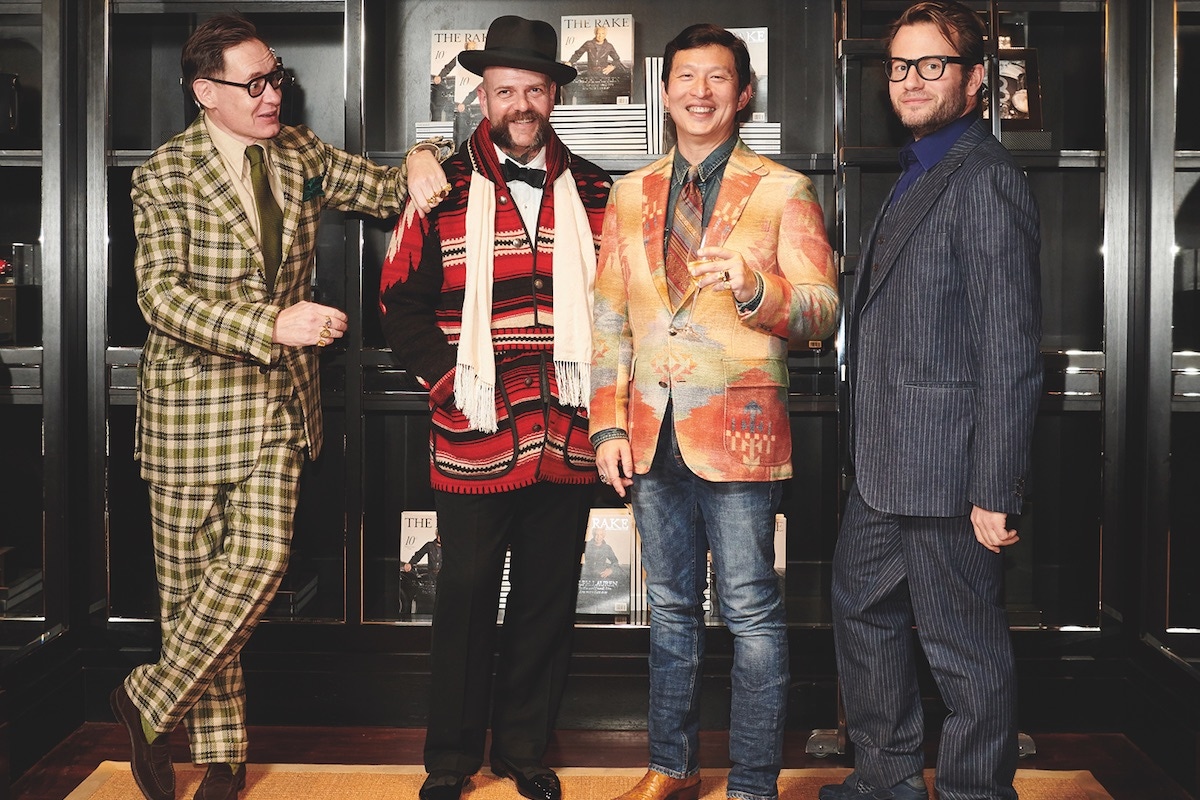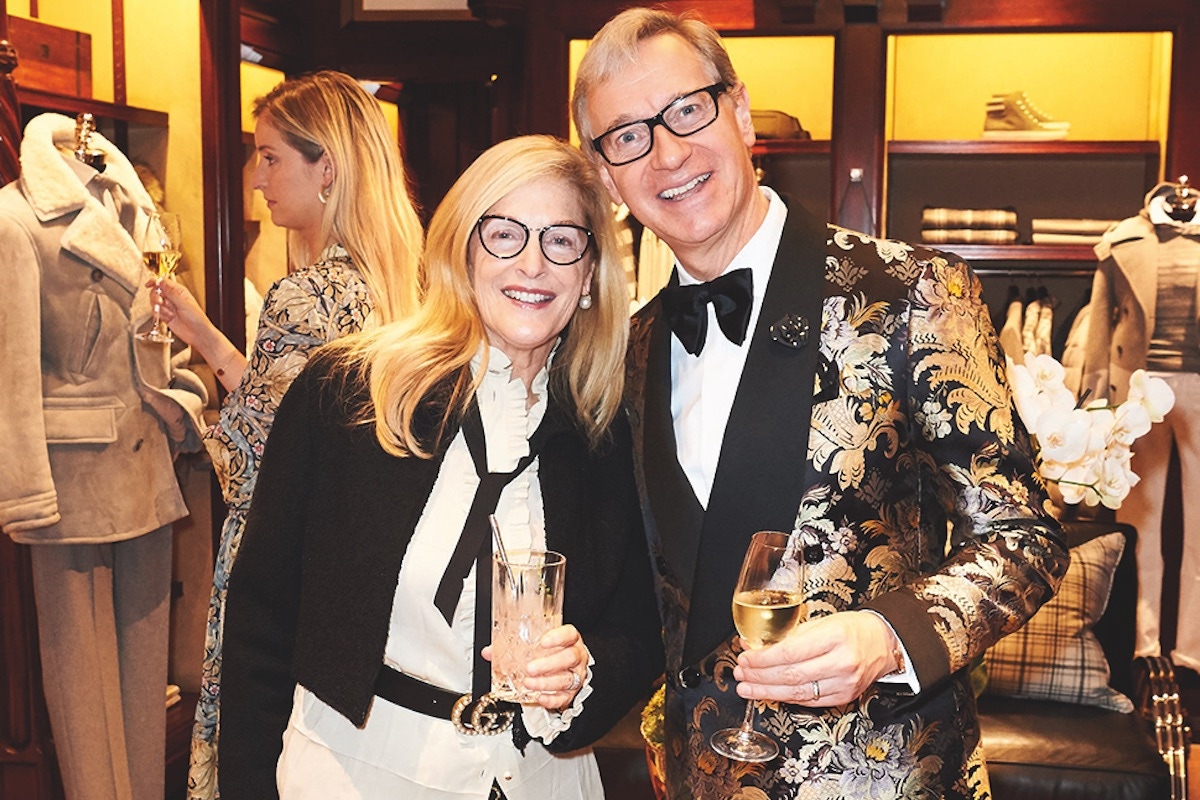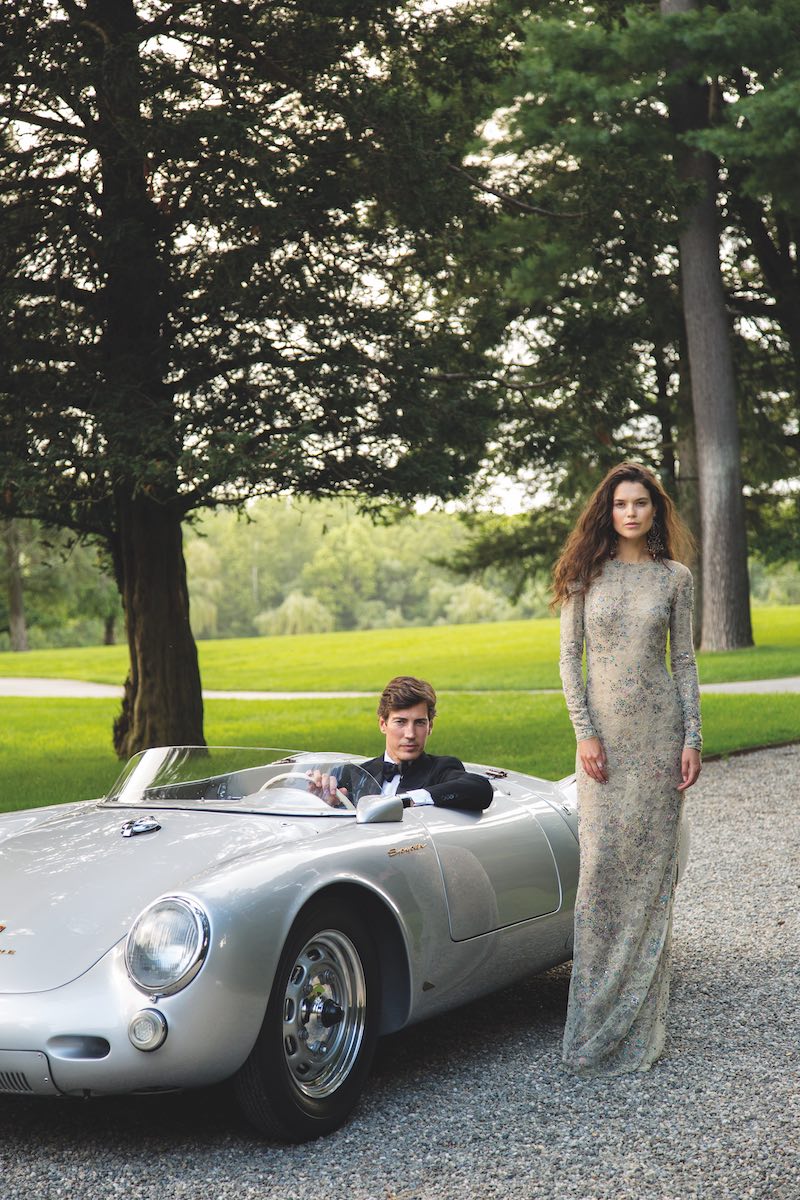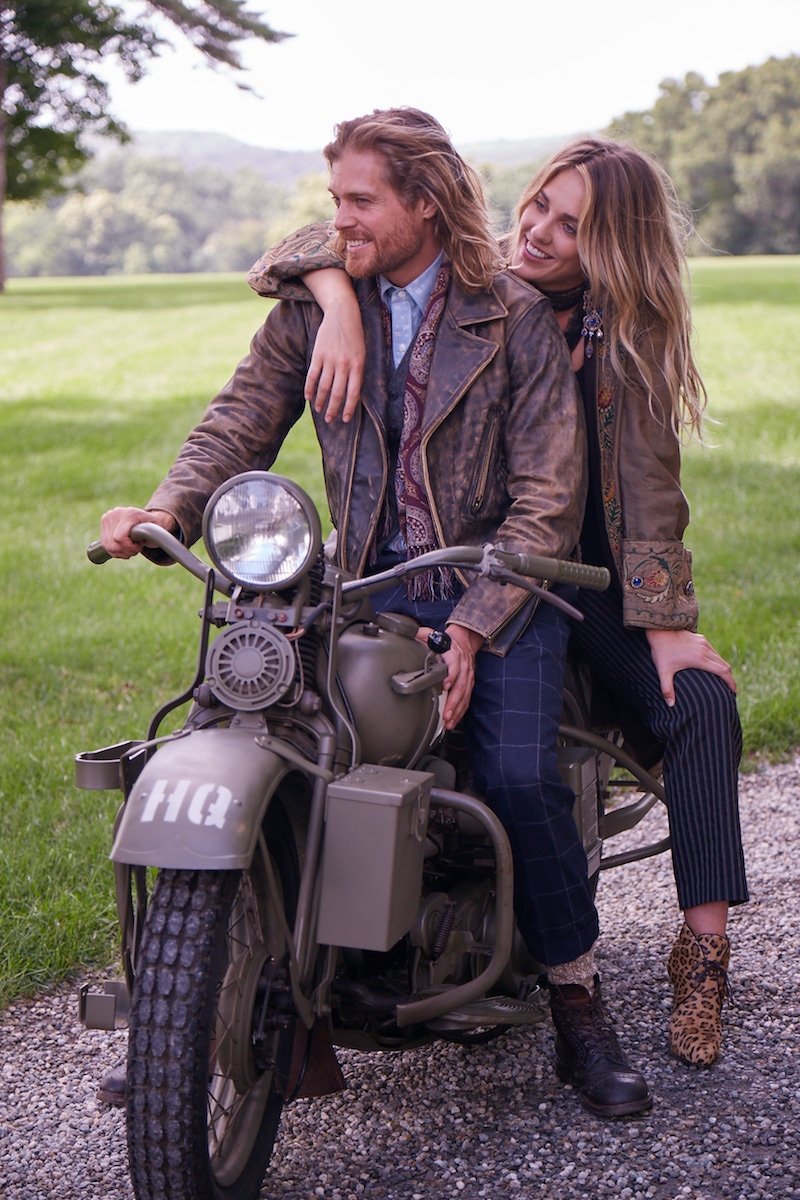 When Wei proposed the idea to Ralph Lauren, it brought a chuckle in response. He replied, "So you want a barefoot bear for your next watch?" Wei's response was, "Mr. Lauren, somehow I can't think of anything cooler. This is your style: an effortless American mixture of dressed up and laid back. This is exactly how I imagine the Polo Bear to be dressed in the Maldives for a romantic dinner." The Maldives is also where The Rake has set up its first brick-and-mortar shop, ensconced on an eco-system of four sister islands that comprise three hotels (the Ritz Carlton, Capella and Patina). But back to the watch, it is limited to 200 pieces and comes with two straps in both a navy blue calf leather and navy blue nylon strap. Additionally, as a separate purchase you can find the Bearfoot Negroni Polo Bear embroidered on a white cotton polo shirt and navy swim shorts, which of course would be an iconic and unique investment.