Ralph Lauren: In His Own Fashion
Discussing his new biography of America's greatest designer, Alan Flusser explains why Ralph Lauren is so far beyond fashion, he's actually at its forefront.
Most of the clothes that you see on runways are there for purposes other than actually being worn as part of a wardrobe — they're there to show a certain level of creativity or whatever," says author and menswear swami, Alan Flusser. The thing that sets Ralph Lauren apart from run-of-the-mill clothing designers is his prioritisation not of flash, but enduring style. "Ralph never wanted to be in fashion, he wanted to be his own fashion — there's a gigantic difference," Flusser says. From that creative approach springs the title of Flusser's latest book, Ralph Lauren: In His Own Fashion. Painstakingly written, curated and designed over the course of a decade, the lavish coffee-table tome / illustrated biography delivers an unprecedented deep-dive into the worlds of style shaped by Ralph Lauren since the establishment of his eponymous brand in 1967. In covering 50-plus years of the RL aesthetic — a seamless, timeless mélange spanning the decades — Flusser's book showcases Lauren's talent at "teaching people about how to dress well, which is about getting them to look beyond the moment." Whereas most fashion designers are focused on "making headlines and creating design firsts," Flusser explains, "Ralph's interest is making sure he is designing clothes in the form of wearable classics that can be added to his existing customers' evolving wardrobes." Helping people develop successful personal style, Flusser says, is about "giving them the components they need and the know-how to put them together." He says although the clothes at a Ralph Lauren runway show will always be incredible, sometimes what's most interesting is the way they're put together — a battered denim western shirt with a pinstripe suit, for instance, or a camel polo coat with grey-marl sweatpants, or a fisherman's jumper with a vintage motorcycle jacket. "The sort of advanced moves only guys who really know how to dress can execute," Flusser says.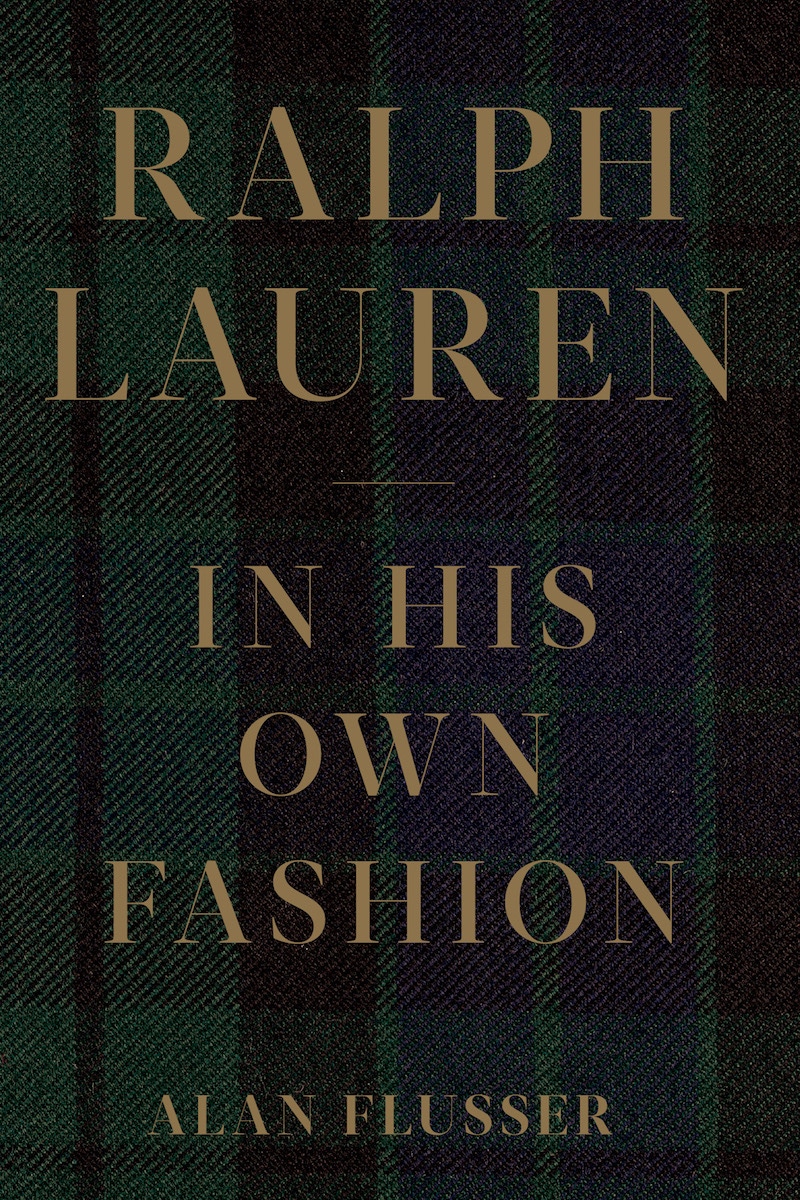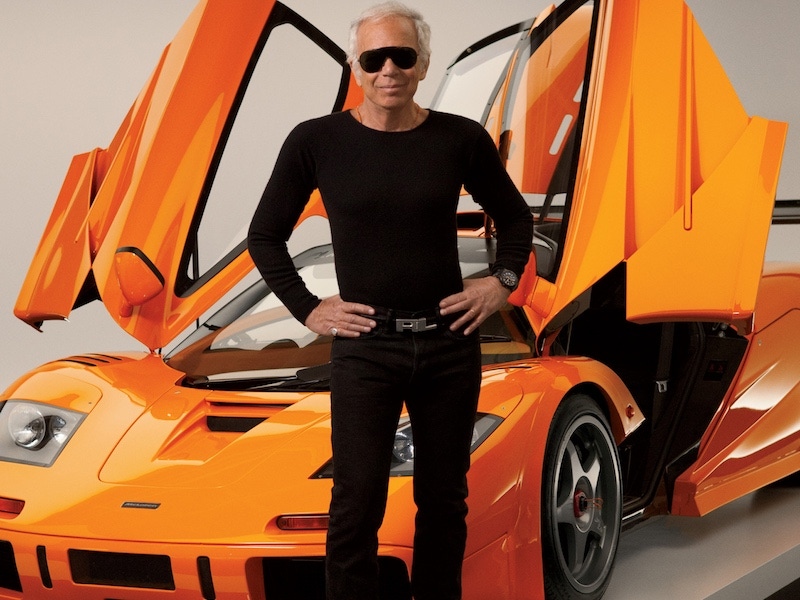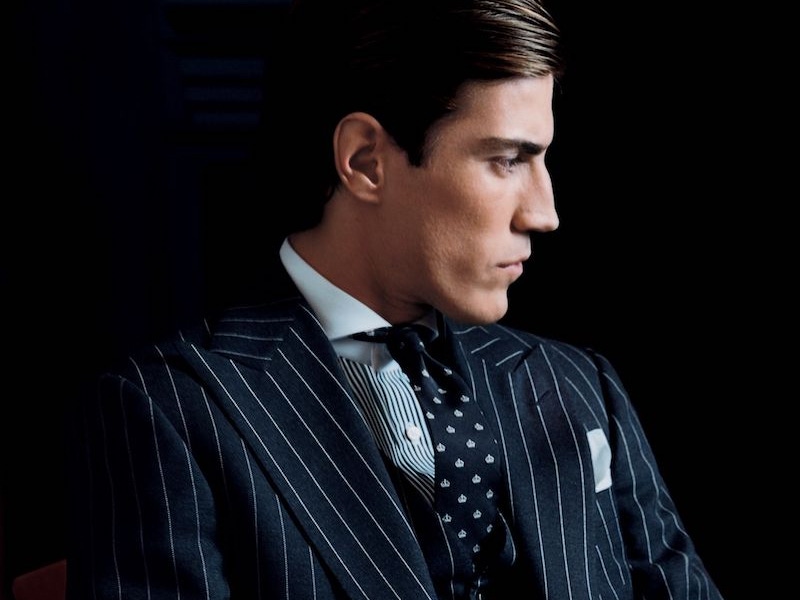 This approach is, of course, less likely to seize the media's attention than what Flusser describes as "making clothes that shock or call attention to themselves for a moment in time". That tack, Flusser notes, is "naturally provocative and exciting. However, making timeless clothes that are inherently stylish is much more difficult, and in my opinion, more valuable. Especially today, from an environmental standpoint, as we're more and more conscious of conserving the world's resources, making and buying things that can be used over a long period of time." Counter-intuitively for a designer who's made a career shaping and celebrating the American Dream, the philosophy of creating enduring classics is more of an Old World mindset. "The European media, I think, understands Ralph better, because they're looking at clothes, they have more of an appreciation for things that last over a period of time," Flusser believes. In America, meanwhile, commentators are looking for novelty, not consistency — constant renewal, rather than a common thread. That has led to some Stateside fashion journalists dismissing Lauren's collections year-to-year, season-to-season as simply more of the same. "I think it's been a little bit of a thorn in his side — not getting the same amount of adulation from the (US) press as certain other designers," Flusser says. The author feels this is deeply unfair, given the vast stylistic influence Lauren has had during his half-century career. "The basic thesis of the book is, Ralph's had more impact on the taste level of the culture than any other single person," Flusser states. Lauren engineered his own world, built a world around his brand, and changed the world at large while doing so.
Acknowledging that an individual might be a businessman during the week, a theatre-going sophisticate at night, a sportsman on the weekend and a cowboy, sailor or surfer on vacation, "Ralph was the first to really recognise that clothes should be a reflection of the lifestyle of the person who's wearing them. That was a gigantic change in thinking. No one had approached fashion from that viewpoint," Flusser says. Nor had anyone attempted to create retail environments that catered to every aspect of this split personality. Not until Lauren came along. As the creator of full-service lifestyle marketing, Ralph Lauren has shaped not only the way we adorn ourselves, but our environments — the all-encompassing sartorial and decorative aesthetic based on his own physical, professional and personal surroundings. Flusser says while working on the book, "I came to appreciate just how personal Ralph's connection to his own work really is." Lauren both inhabits and defines the Polosphere. "Here's a guy who not only wore his own men's clothes, but who had a wife to try on and model his womenswear, along with three kids who grew up in his children's wear, living within environments that were populated by many of his brand's home décor products," says Flusser. "And for the last 50 years he's been surrounded at work by people who not only wore his clothes, but would put them together in vastly different and highly personal ways." Flusser declares, "I dare say there is no designer in history who's experienced that kind of day-to-day interaction with his own designs. Not Calvin Klein, not Giorgio Armani, not Yves Saint Laurent — not even Coco Chanel." No designer but Lauren, says Flusser, "has such a deep emotional investment in what he creates along with the kind of feedback that gives him an immediate sense of how well he's doing at satisfying consumers' needs." An example of Lauren's belief in the perennial rather than the ephemeral, Flusser says when Lauren received an advance copy of the book, the subject called the author to compliment him: "Ralph said he liked that it looked like an old book — a 'forever book', he called it." So out-of-the-moment that it could never become passé. So timeless that it's ahead of the game, immune from trend. That's the secret to Lauren's success, says Flusser. "If Ralph's talent is to design things that anticipate our own longings before we even experience them — which he has done, and for longer than any other designer — then you can say he has been at the very forefront of fashion all along."