Rapport: a reason to get wound up
If you're a seasoned watch collector or just getting started, watch accessories maker Rapport have to be on your radar...
If you've been a follower or reader of
The Rake
for any period of time, you'll know that we have a sister magazine,
Revolution
, the world's biggest title for watch aficionados. You'll also know that our founder Wei Koh is also a serious authority in the watch industry and in the last year alone has brought to market a number of exclusive collaborations with the likes of TAG Heuer, Chopard, Hublot, Bell & Ross, IWC, and Rado (look out for another very special collaboration to be announced very soon), all of which were available exclusively to Rake readers. If you are a newbie to the watch world and are just starting to dip a toe in the very deep water, or are even a seasoned collector, you'll know that serious timepieces require serious storage, mostly in the form of winders, rolls and cases. There are only a handful of brands who specialise in such items, one of which is Rapport, founded in 1898 by an ambitious 20-year-old watchmaker by the name of Maurice A. Rapport, It was in that year that he created his first timepiece, which was received so well that he decided to make a business of it, and a damn good one to boot.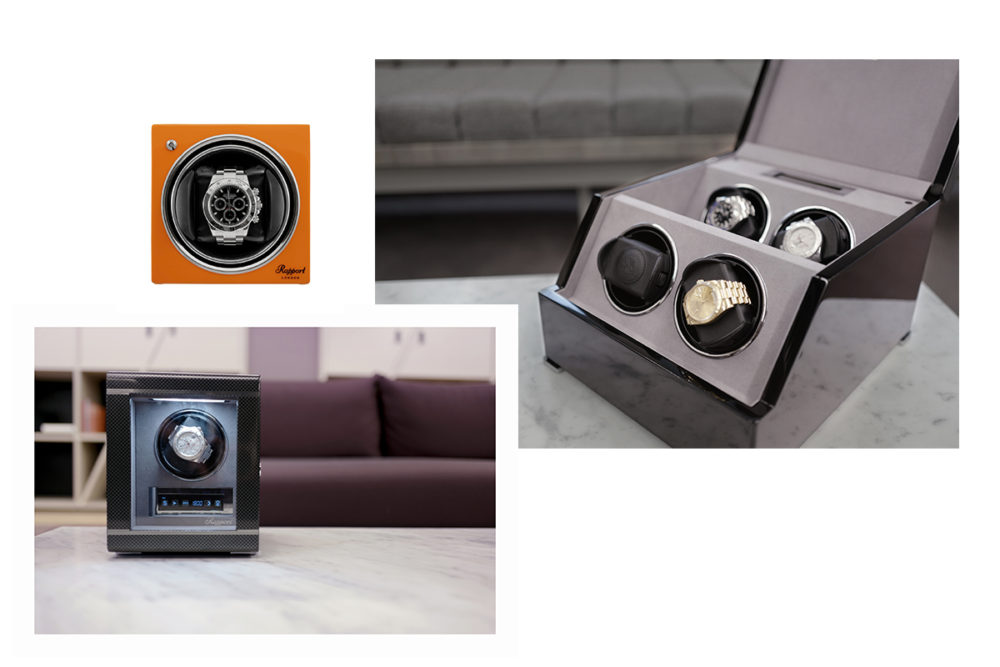 Four generations later the business remains a private limited company and still follows the philosophy, laid down by the founder; one of innovation, quality and service, continually investing in technology and customer care. While Rapport no longer makes watches, its range of automatic watch winders, watch collector boxes, jewellery boxes and pocket watches offer new and exciting designs, finished to the highest standard that you have come to expect. The company has effectively married together the skills of a cabinet maker, the clockmaker and the electronic engineer to create a product range that perfectly complements your watch(es). Attention to detail and the quality and choice of materials used ensures the products meets the highest standards of the most discerning customer.