REAR ADMIRABLE
Vikki Dougan has been described as a midcentury Emily Ratajkowski or Kim Kardashian, a celebrity who 'brazenly claimed attention for her figure, exercising her agency as a woman to do so'. Dougan's fame burned brightly and briefly..
In an assisted living facility in Beverly Hills, there lives a spry 92-year-old named Edith Tooker. Secreted away until the time is right is her memoir, Backless in Hollywood and Other Tales. It's a document so incendiary that it could reframe Hollywood history — and to such a degree that it has been likened to "a mid-century Me Too". Spanning the bridge between then and now is the night of February 28, 1957, the 14th Golden Globes. Waiting in the wings to present the best supporting actor award to Earl Holliman was a head-turning ingenue in a town already full of them. The name she had adopted was Vikki Dougan, and she had a problem. The mink stole she was wearing over a pink satin backless dress had to be held in place by hand, meaning she wouldn't be able to present the gong and shake Holliman's paw. The quandary was that she was one mitt short and the shawl had been discarded. Had this been a movie scene, it would have fallen to the Ambassador Hotel floor in delicious slow motion, after which the camera would have panned south from a pair of tanned shoulder blades along a strong spine and come to rest exactly where the dress had done. Namely, a few tantalising centimetres above a bottom strategically alluded to. Dougan's — or Tooker's — back was such a showstopper that Hollywood lore had her once being banned from another star's preview party because her backless formal dresses were drawing too much attention. More Hollywood gossip even had notorious bombshells Jayne Mansfield and Zsa Zsa Gabor going from blonde to a shade of green at the thought of Dougan's presence. For a handful of glorious years, Dougan was one of the most famous women in Los Angeles and therefore the world. This despite a cinematic output that was as brief as it was scant.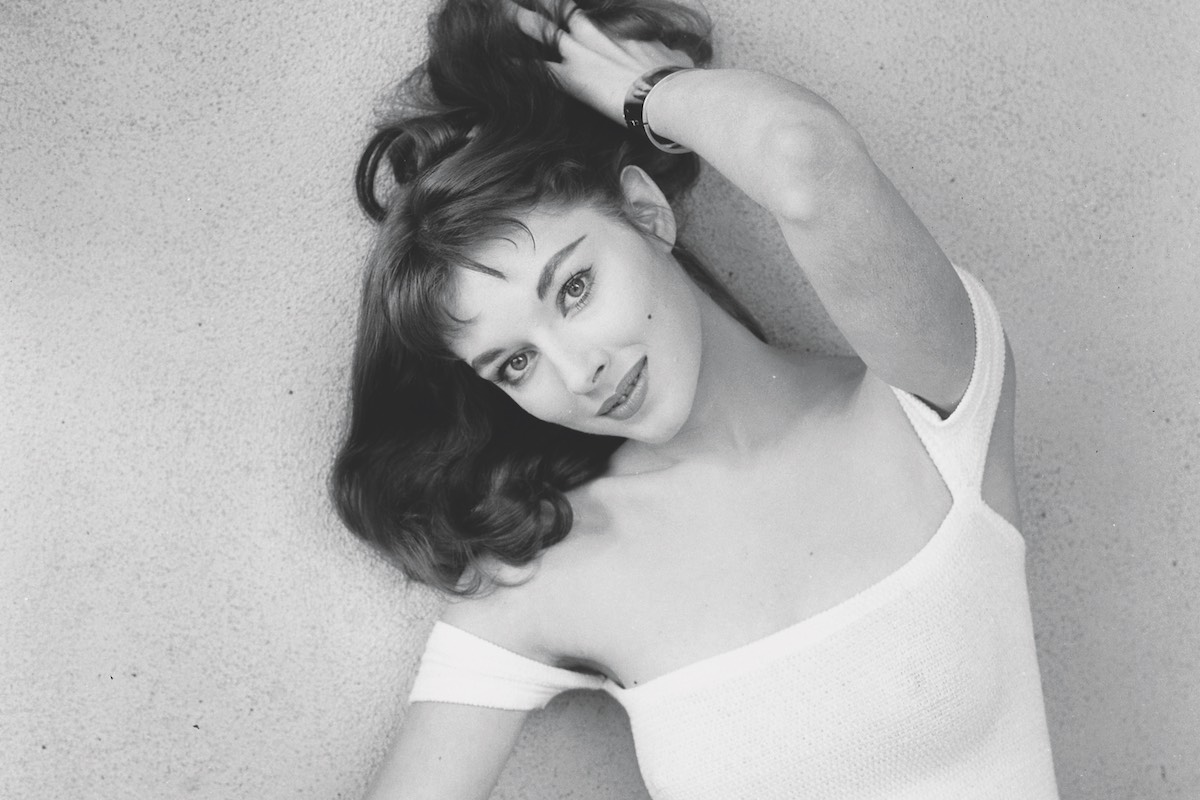 The happenstance of her Golden Globes wardrobe conundrum was a publicist's (wet) dream. In an era in which La La Land tumesced with single-body-part brands like Jane Russell ('The Bust') and Betty Grable ('Million Dollar Legs'), Dougan was christened 'The Back'. And the silhouette became as much of a trademark as Durante's nose, Marilyn's mole or Groucho's cigar. It even got her a cover of
Life
magazine. Those who feel passionately about such things have widely likened Jessica Rabbit — or at least the view of her from behind — to Dougan. The creator disagrees, but when you really look... What is indisputable is that she resembled no less than Audrey Hepburn's less strait-laced sibling. In fact,
The New York Times
has described her thus: "With her impish, winking sexuality, Ms. Dougan was a midcentury Emily Ratajkowski or Kim Kardashian: a sensational beauty who seemed to brazenly claim attention for her figure, exercising her agency as a woman to do so." It was when Dougan began to, um, push back that her story transcends celebrity life and she goes from starlet to comet. The mother of two 'exercised her agency' with a who's who of Hollywood: everyone from Orson Welles, George Getty II and Mickey Rooney to Barry Goldwater Jr., Henry Fonda, Huntington Hartford and Warren Beatty rang her doorbell. Read the full feature in Issue 78 of
The Rake
- on newsstands now. Available to buy immediately now on TheRake.com as
single issue
,
12 month subscription
or
24 month subscription.
Subscribers, please allow up to 3 weeks to receive your magazine.