Replete With Autumn Trousers
The transition from summer to autumn can leave a gaping hole in your trouser armoury, but all it takes is a slight shift to mid-weight fabrics and here at The Rake we have impeccably tailored options in abundance.
Overgrown, healthy and thick foliage in the large part, smatters the UK landscape in early summer. Dry spells accompanied by these blistering heatwaves then turns the shrubbery to a faint toast. At the bottom of Greenwich Park which is one of the Royal Parks of London is the remains of the Palace of Placentia (the Queen's house). It was built by renowned architect Inigo Jones in the early part of the 17
th
century. Two weeks ago, due to the latest heatwave the park was blanketed in parched, dead grass. This blast of solar radiation unmistakably calls for trousers in lighter fabrics such as linen and cotton blends to be worn. Around the corner though, is the sight of half-bare trees whose blend of pink, brown and green leaves either still exist on the stems or whirl around in the wind on the ground. This myriad of colours illustrates that autumn has arrived, which means heavier cottons, lighter wools and flannels are going to be most appropriate choice of fabric. The transition from summer to autumn is that tricky part of the year where it's still too warm for tweeds, cashmere and heavy wools and you've already jettisoned away your linens, which doesn't give you a tremendous amount of choice. Here on The Rake we have you fully covered for this change in season. Our selection of astutely tailored trousers in a variety of styles in these autumnal fabrics will calm any trouser conundrums you might have been experiencing.
Single-Pleats
Single-pleated trousers might have been your grandfather's pants-du-jour back in the day, but don't let memories of the old boy's dress code put you off. The tide has changed in recent years, where even the younger crowd are shunning skinny trousers in favour of elegantly tailored pantaloons with neat details such as a single-pleat. One way to style them is by channelling your inner Neapolitan and opting for rear-facing pleats. These boast a looser shape because the extra cloth is taken from outside of the hips and casts less of a shadow in comparison to forward-facing pleats. A classic example are the lightweight grey reverse-pleated trousers by the famed Neapolitan tailoring house
De Petrillo
. While these create room on the waist, the gently tapered leg allows you to wear a more discreet and supple loafer such as
Baudoin and Lange's
taupe deerskin Sagan classic Ginkgo loafer. The autumn is also a signal for you to adopt a little more texture and pattern in your trousers.
Caruso's
dark brown wool houndstooth trousers are a beautiful autumn option, comprising of a subtle blend of brown, green and purple – all the hues you would associate with the upcoming season. Made in Italy, they consist of very refined reverse-pleats, creating a touch more volume around the waist.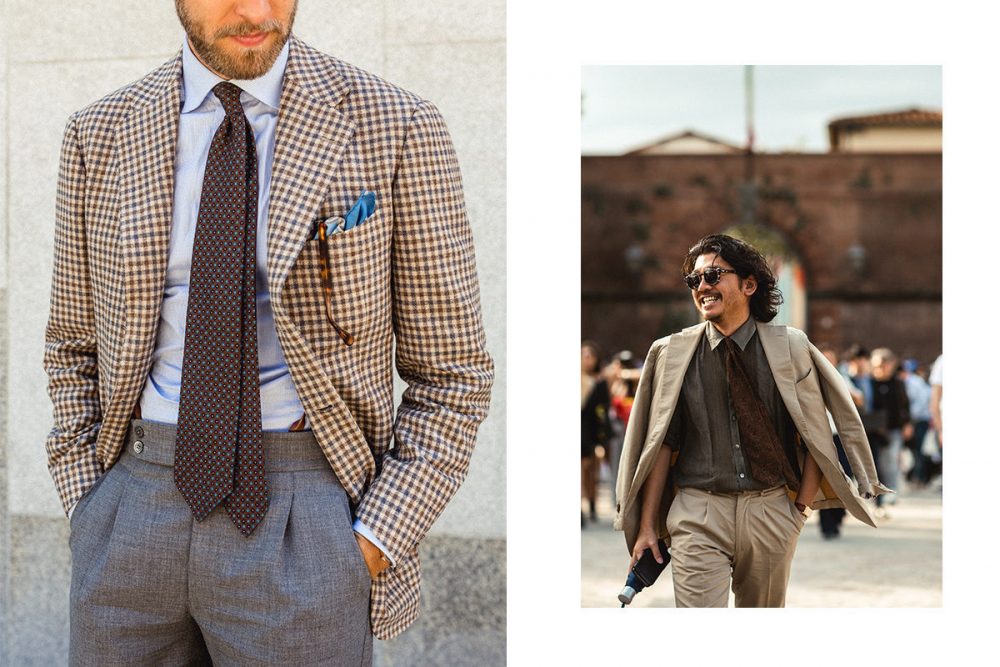 Double-Pleats
Disciples of sartorial pulchritude who enjoy the classical style are much less likely to reject double-pleated pants on the basis of traditionalism. Those tiny tucks of fabric, between pocket and fly, which add an extra inch of material to each leg, can create more room and comfort. Think back to the wide-leg, double-pleated trousers that Gary Cooper and George Raft used to don whilst in the troupe of the stylish elite of 1930s Hollywood. Gary Cooper is in fact in
Anderson & Sheppard's
book of distinguished clients which also includes names such as Cary Grant and more recently Prince Charles. There is a reason why A & S's soft-tailored 'English drape' has been coveted by the great and good over so many years. Here at The Rake we have the pleasure of selling a selection of their trousers which are very much in the traditional mould. Their navy cotton-double pleated trousers are a beautiful example of the a double-pleated trouser and are a very stylish option particularly for the transitional phase of the seasons, where it can still be warm in the UK in October. The nature of the trouser's high-waistband means that when matched with a shirt that is tucked in neatly, it elegantly accentuates your physical attributes. An extremely versatile trouser, which also comes in white, they look very suave with a polo-shirt or worn with a shirt tucked in underneath a tailored jacket. Another devotee to the traditional trimmings of menswear is burgeoning trouser specialists
Kit Blake
. The brand's iconic slim Aleks are quite possibly the most versatile trousers in the classic mould you can buy. Comprising all of the finer details you would expect in impeccably tailored trousers, they're discreetly tapered towards the lower leg. Whether it be business meetings in the city, dining out in a smart taverna on holiday, these trousers perfectly protrude informal elegance and can be worn well into the autumn.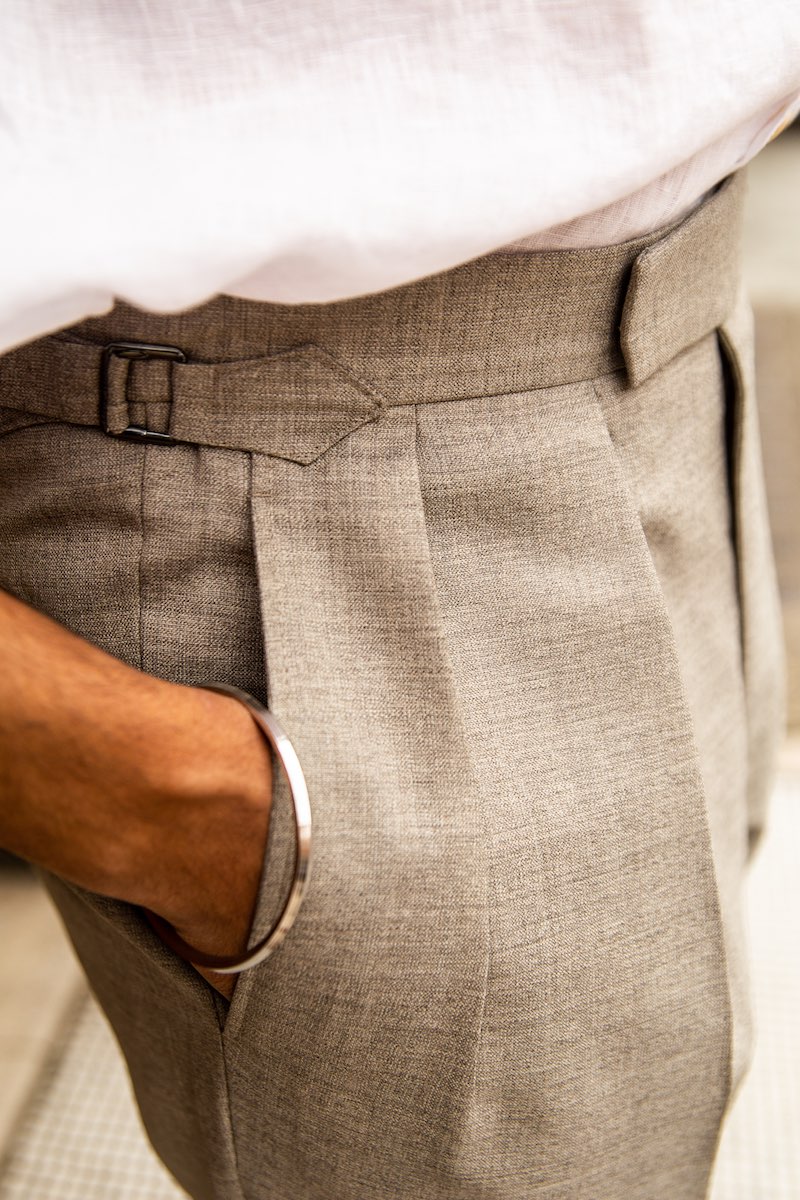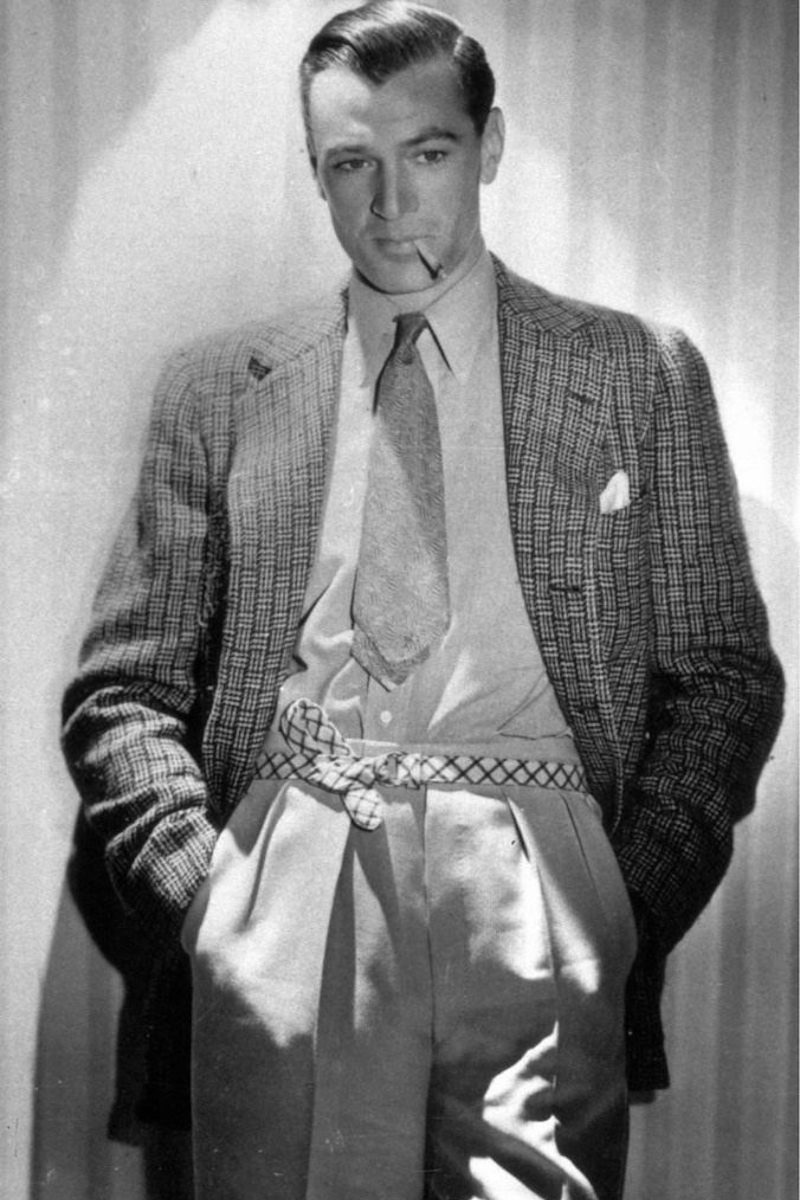 Gurkha Trousers
Technical, sartorial and practical, the Gurkha trousers has been undergoing a mini renaissance in recent years, with no sign of it stopping. It is a resilient, distinctive and romantic trouser, which comes in variety of fabrics. Complex in nature, but clean in silhouette it is a versatile trouser that will carry you through every season. The Gurkha trouser takes its name from Nepal's elite soldiers of the same name and the Gurkhas themselves in turn derive their name from the Nepalese kingdom of Ghorka. The dependable trouser carries the same traits as their original wearers the Gurkha military who held out against the British military who had an army six times the size in 1814. Today though its adventurous spirit lives on through some of the most reputable brands in menswear. Italian tailoring titans,
Rubinacci
are the most famous for their Manny trousers. They come in a variety of hues, from navy to wine and are a very wise option for early autumn. The beginning of the summer in Europe was largely derailed, which means that those late summer garden parties might go on well into October, if the weather holds up. It is a trouser that pairs exceptionally well with jackets as the high-waist on the Gurkha strap means that the equilibrium between length of jacket and height of trouser remains in sync, considering that many Italian jackets are cut with a shorter back. There is also expertly tailored versions of the Gurkha trouser from
Craftsman Co.
in cotton and a charcoal wool Gurkha trouser from New York-based
18th Amendment
, which feature a fine silhouette.