Yard-O-Led: rewriting the future
In the heart of Birmingham's jewellery quarter, Yard-O-Led continues to write its own future by reading from its past.
Birmingham's jewellery quarter is not what you might expect. The Midlands city has a long and rich history of precious metalsmithery and fine jewellery creation, but the quarter itself is, if you'll excuse the pun, something of a hidden gem. It may be home to over 700 jewellers and independent retailers, but stroll about the backstreets and alleyways and you'd be forgiven for thinking the neighbourhood had been evacuated. The streets may be on the quiet side, but step inside the old warren-like red-brick buildings and you'll be met with the low hum of modern machinery, and the bang, thud, grind of the slightly more antiquated variety. At least that is how it is at Yard-O-Led on Spencer Street, where I am visiting with Director Emma Field. Yard-O-Led, as Emma Points out, is a small operation with a big heritage, having been in the niche business of handcrafting sterling silver writing implements since 1934, but whose history actually dates back to around the turn of the 19th century and to one Sampson Mordan. He was the favourite apprentice and assistant of a locksmith by the name of John Bramah, and his associate Michael Faraday. It's unclear whether Mordan fancied himself as something of a scribe but he certainly showed aptitude in crafting the writer's tools.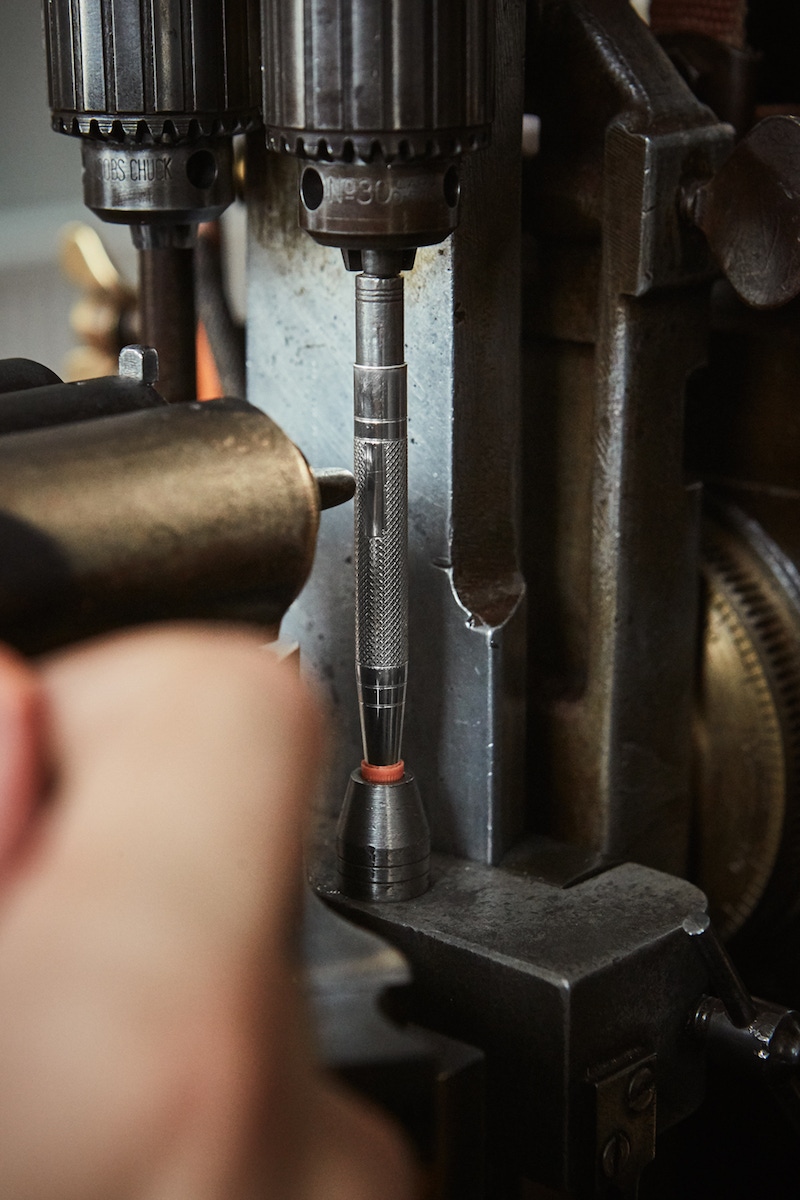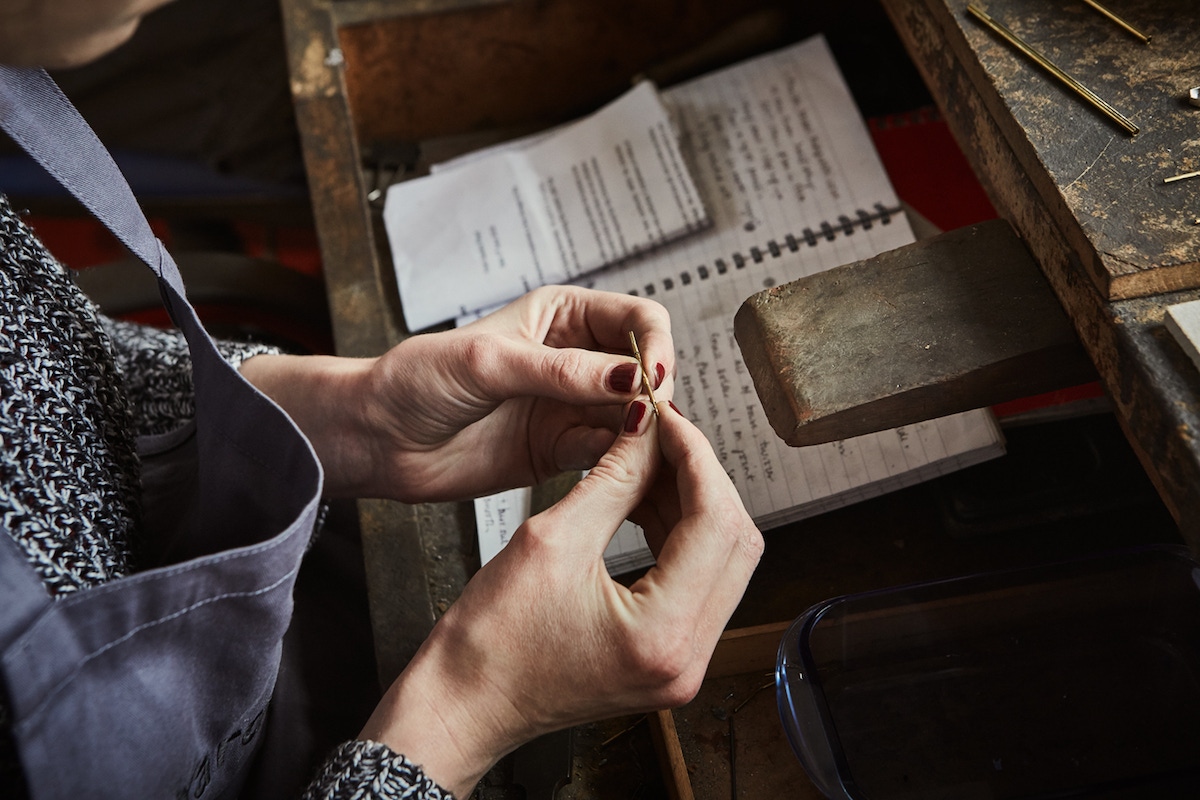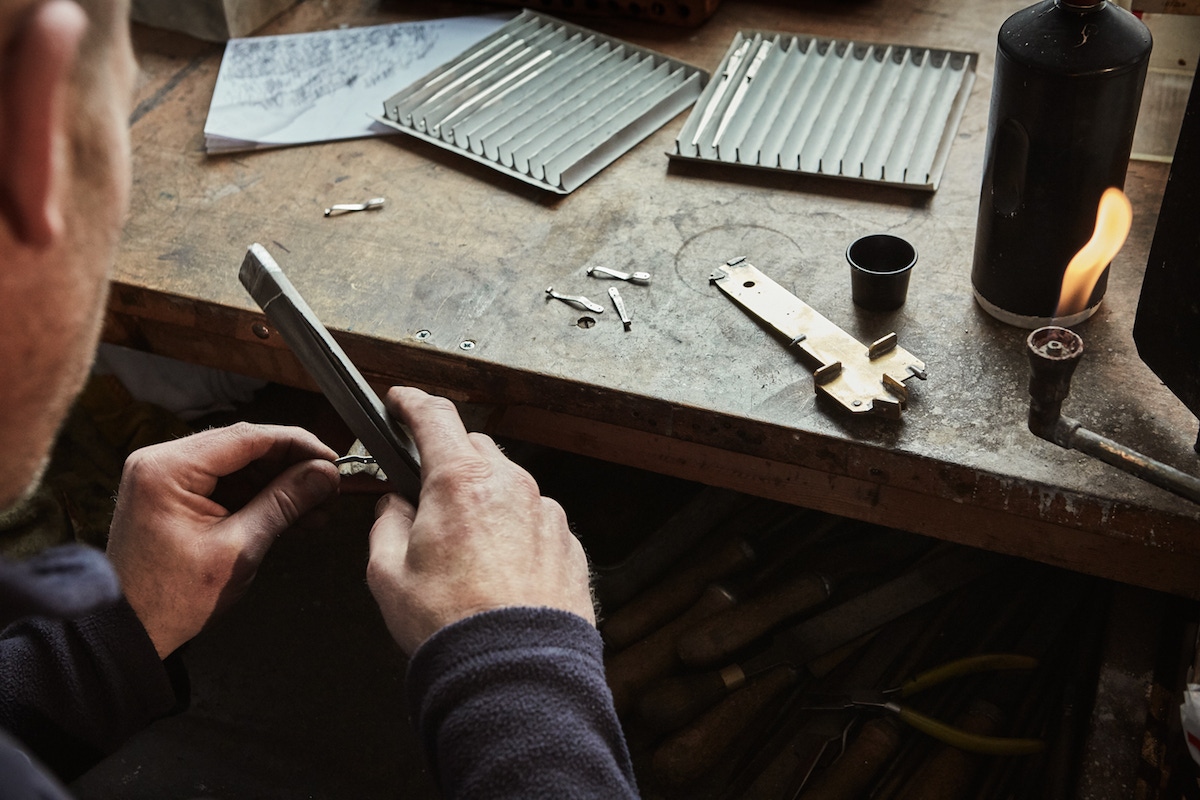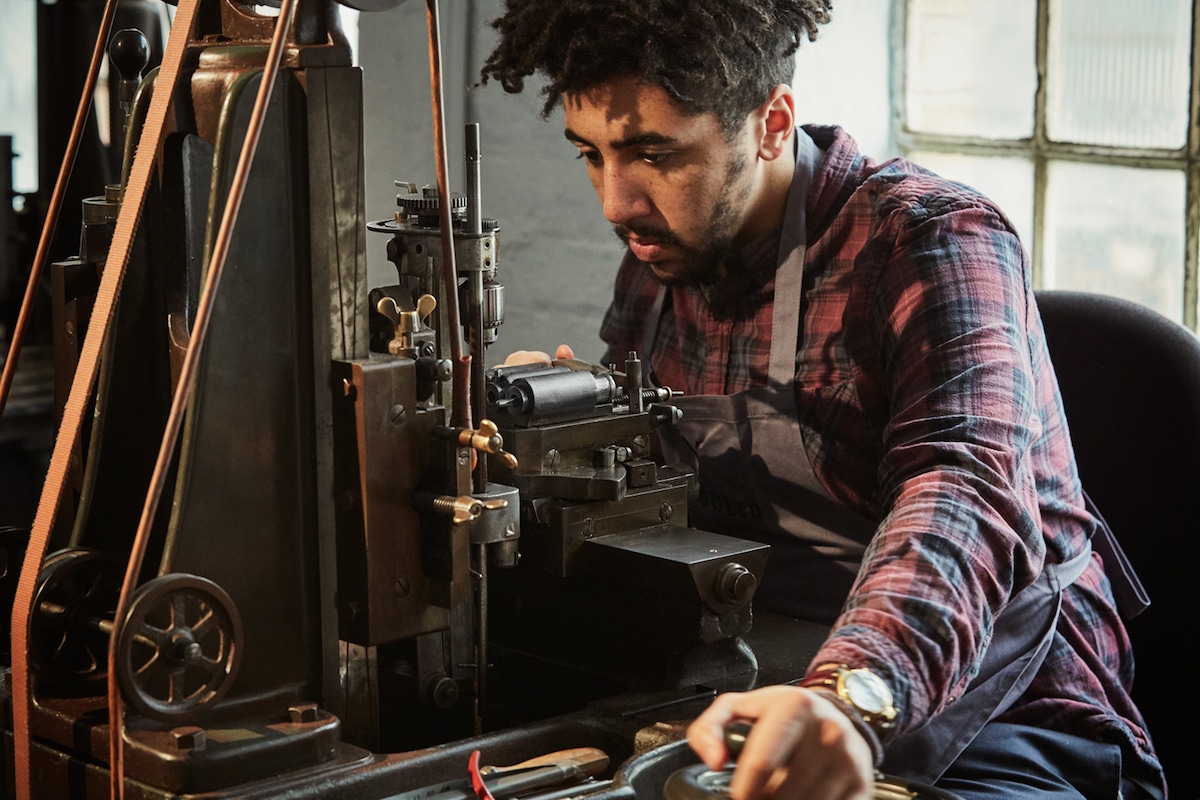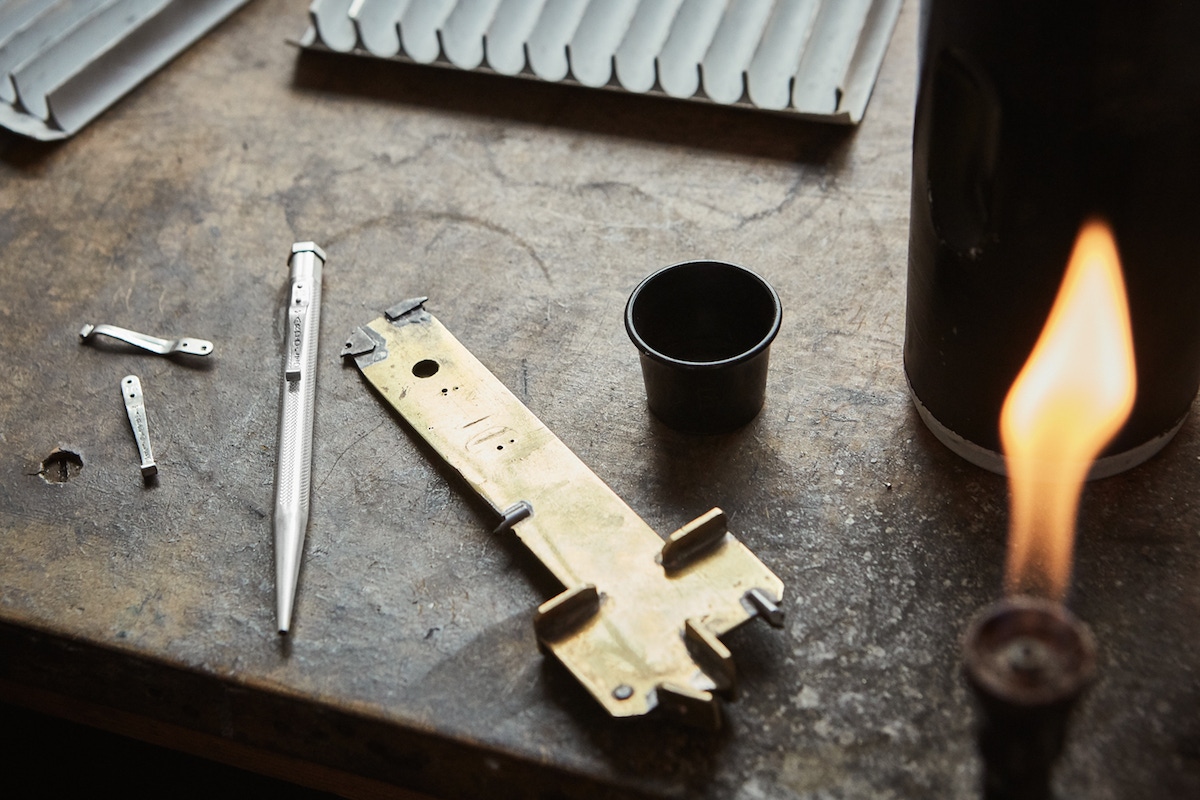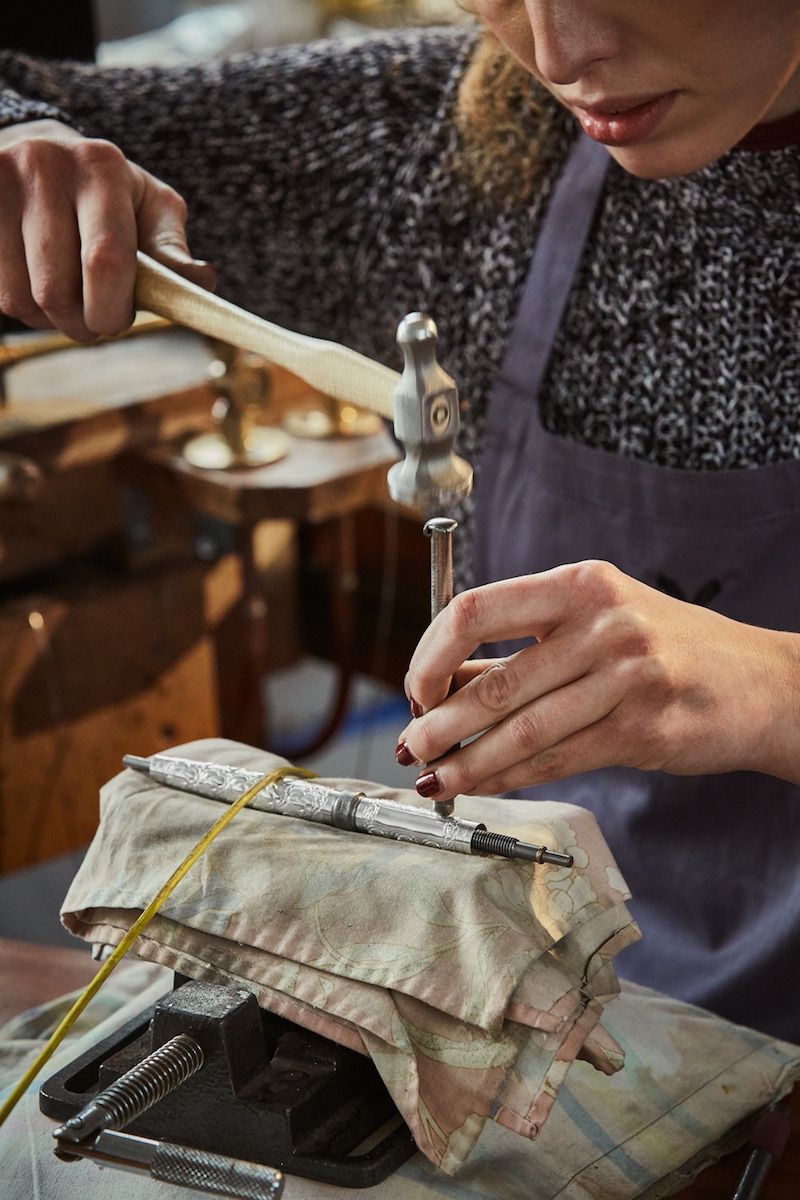 On 20th December 1822, Mordan patented his "ever-pointed" propelling pencil, the precursor to the technical pencil used all over the world today. The real leap of design came with Ludwig Brenner some 78 years later. Brenner had reached London from Pforzheim, Germany, before the first world war and had established his business in Charterhouse Street, near Hatton Garden, the centre of the London jewellery trade, where he registered his patent on an improved propelling pencil mechanism. His patent allowed the pencil to hold 12 three-inch leads, thus making a yard of lead length, and with that he established The Yard-O-Led Pencil Company.
Apart from a period during the Second World War when its hand-operated machines were sequestered by the Military of Defence and put to use making munitions, Yard-O-Led have been consistently (and very quietly) creating some of the finest writing instruments in the world. And against all odds, because in many ways this humble company has been swimming against the tide of technology.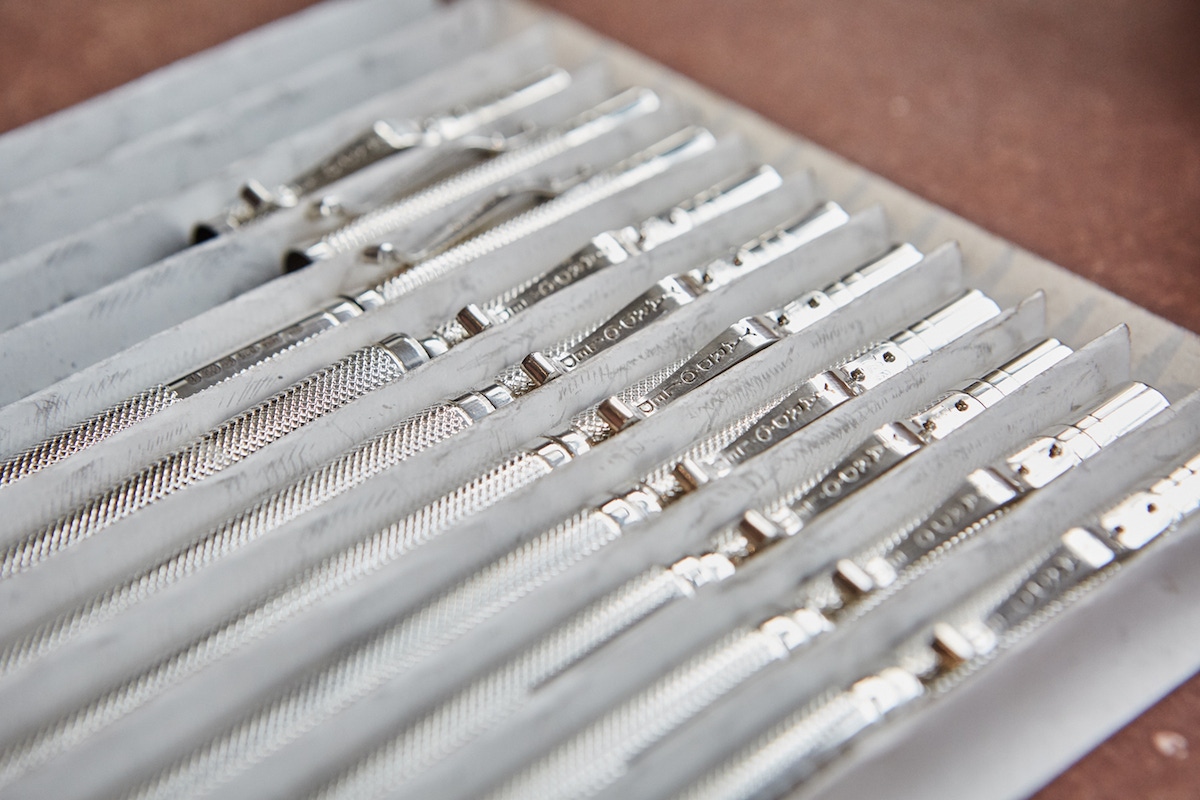 Ironically, Yard-O-Led was bought by the Filofax Group in 1988. If you're old enough to remember Filofaxes then you're also old enough to remember how integral they were to quotidian business life, until all of a sudden they weren't, usurped almost overnight by digital devices with seemingly infinite capacity. Yet in Yard-O-Led, the Filofax Group had something precious, and not just in the metallurgical sense. Here was a unique 'family' of silver-working artisans who were dedicated to creating implements that would last not just one lifetime, but many; instruments that would pass from hand to hand, through generations. What makes Yard-O-Led instruments so special is their individuality, because each silver 'chaser' (the chaps who make the 'chased' patterns onto the barrels) adopts his own unique pattern, incorporating over 3000 taps of his mallet. Chasing is the process of hammering a punch into the metal, as opposed to engraving which carves the metal out. Having had a go myself, I can inform you that while it may look simple to execute, it is monstrously difficult to do even reasonably well. As everything is done by sight, no two patterns are ever quite the same. While technology progresses at rapacious speed, it's comforting to know that there are still industries, however small, that still seem to granulate time. At Yard-O-Led, even the engine turning machines, which are responsible for engraving the vertical lines running down some of the barrels, were built in Birmingham in 1857 and are still as precise today as they have always been. Indeed, speaking to the handful of artisans here, it's clear that every single one of them feels huge pride in the process, and quite rightly when one regards the finesse of the finished product. Yard-O-Led's most magisterial implement and the one it is best known for is the Viceroy Grand fountain pen. Feeling substantial and perfectly balanced, it has passed through many hands to eventually get to yours, where it will no doubt feel very at home. But such is Yard-O-Led's legacy, that I dare say such an implement will pass through many hands after yours has written its final words. In that sense, it's a metallurgical palimpsest, writing new histories as times pass.