Ripa Ripa's Mediterranean must-haves
Italy in the Sixties yielded some of the century's best summer style, which is why Ripa Ripa looked to the archives to inform its new season collection.
Sun-baked paths to undisturbed beaches. Bleached driftwood. Mediterranean water tickling the shoreline. The gentle lapping of waves against the hull. Fresh peach juice on salty fingertips and condensation on a cold beer. Italian workshop Ripa Ripa has tapped into those inimitable moments we treasure from a trip to the Med – be it beach club, boat or bolthole – and channelled them into a collection of evocative swimwear and holiday staples you'll want to wear all day, and all night. 
Inspired by island life in the Sixties, founders Anna Laura Hoefer and Oliviero Muzi Falconi channelled the mahogany tans, mosaic prints and laidback lifestyle of the era into their swimwear, manufactured in Italy and constructed in their 'laboratorio' in Naples, which is headed up by two young local craftsmen, Luigi and Salvatore.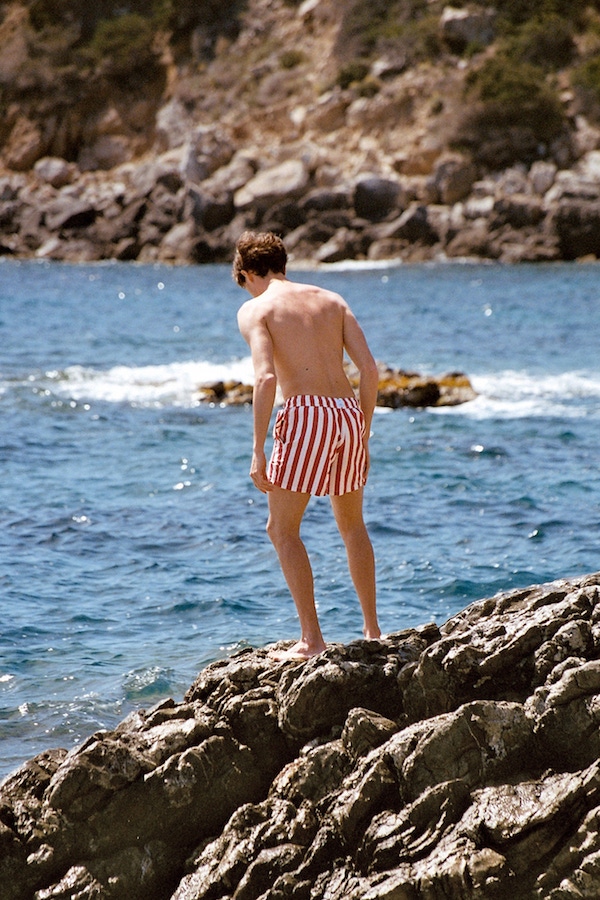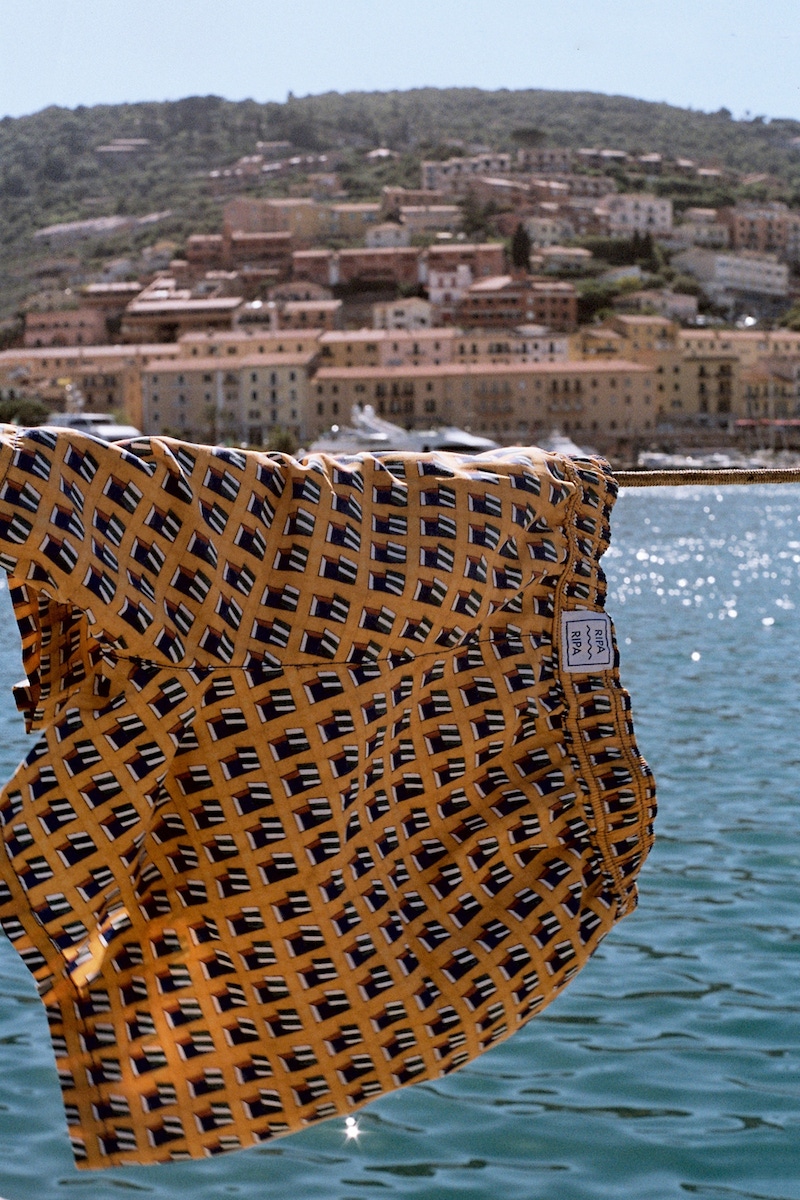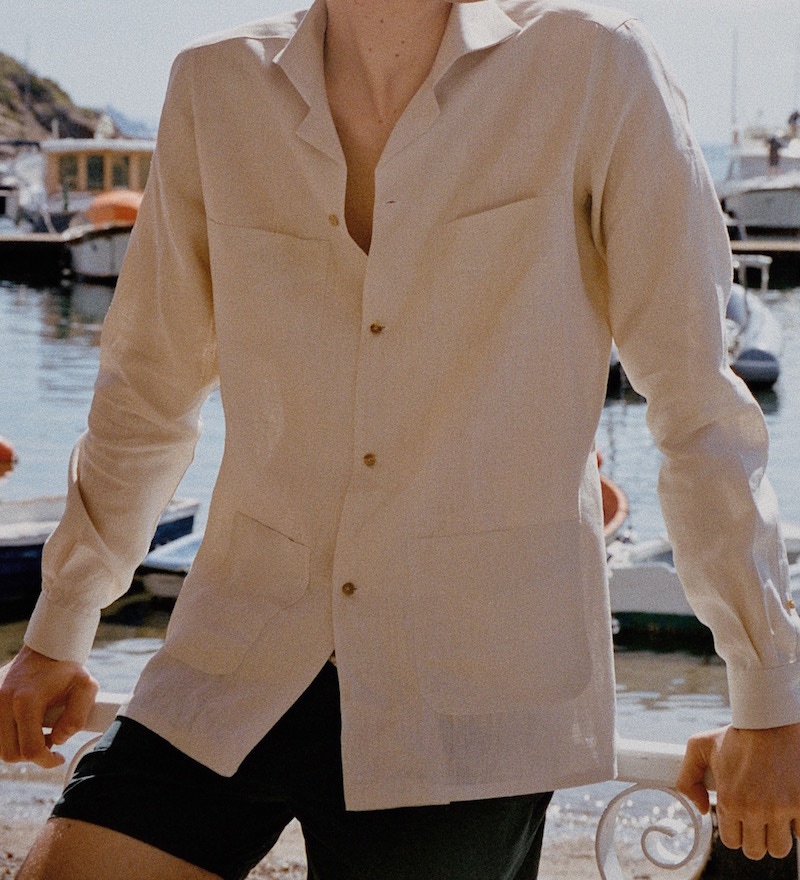 Vintage-inspired hand-painted designs (geometric tiles, Amalfi-style ceramic motifs, sailing stripes) are printed onto quick-drying ring-spun, brushed fabric, making it soft to touch and comfortable to wear no matter how many times the ocean entices you in. The team believes in the longevity of owning one great garment rather than multiple standard ones, and has been upholding the high quality the world has come to expect from Neapolitan makers since 2015 by seeking out the best mills, and employing a nautical rope manufacturer just outside Milan that specialises in sail boat cords to produce the drawstring, which is double braided and tightly woven from unbleached cotton.
A capsule collection of shirting staples accompanies the swimming trunks, in styles that cruise all the way from your morning espresso to your late night aperitif: think cutaway collars and half-buttoned throw-overs inspired by Gianni Agnelli in airy linen and pique cotton. Colours are carefully selected to work in rotation with each other in soft, summery tones that take the decision-making process out of holiday dressing.
The name is a variant of riva (meaning shore or coast), and the swimming shorts truly belong by the water. But whether you're throwing them on for cocktails on the terrace or chartering a yacht to Capri, it doesn't take a trip to the ocean to realise you can rely on Ripa Ripa's low-key tailored trunks and summer shirting this summer – and every summer.