Miller's Tale: How Robert Miller Made His Fortune
Robert Miller made his immense wealth from duty-free shopping, yet business domination was never enough for this salesman's son from small-town Massachusetts. Miller, writes James Medd, wrote his own great American story.
The study of those who have achieved greatness, rather than had it thrust upon them, points to one common factor: ambition. That quality takes many forms, however, and can be fired by a variety of motivations, as the case of Robert Miller, the billionaire duty-free magnate, shows. From ordinary beginnings he has risen to become a regular feature in lists of the richest in the world, spending his free time on the traditional pursuits of the old-world aristocrat, and seeing his daughters marry into the grand families of the world as if by morganatic contract. In many ways it is a traditional American story, one of ascension via great wealth to grand social status. The Millers' tale, however, is so traditional as to be emblematic of an entire stratum of recent American history, and in that it makes an intriguing case. The question that remains, as so often, is whether status was a by-product of success, or its chief motivation.
Born in 1933 in the small town of Quincy, Massachusetts, Miller was the son of a salesman for an oil company and a former governess. After an unexceptional academic career he won a place at Cornell University on a scholarship. Among highly wealthy students, he was relatively rare in needing to work as a waiter to pay his way. Once graduated, he went in search of adventure, finding his way to Barcelona, where he worked on reception at the Ritz Hotel.
This was where fellow Cornell hotel management graduate Chuck Feeney found him. Together they turned their energies to Feeney's project of selling alcohol to the U.S. navy, aided by their Cornell class rings, the equivalent of the British old-school tie, which ensured an audience among fellow alumni in the officers' mess. With the help of Miller's savings pot of $3,000, they moved into perfumes, cameras and radios and entered the nascent industry of duty-free sales. It was a niche ripe for exploitation, and in 1960 they founded Duty Free Shoppers, opening two airport concessions in Honolulu and Hong Kong. These were primed for the arrival of the Japanese market, which opened in 1964 with the lifting of the country's post-war travel restrictions, releasing a flood of wealthy, luxury-hungry buyers. Miller and Feeney's canniness saw them hiring tour guides who would lead these first-time travellers straight to DFS's outlets before they had even checked into their hotels. DFS expanded throughout the Pacific, including the west coast of the U.S., remaining the leader of what would become a $25 billion market. The scale of the operation was phenomenal: in Saipan, they effectively paid for the building of the airport. Although they took on two minority partners, Miller and Feeney each held a 40 per cent stake of an annual profit of $1 billion, on top of which came further investments in Asia and Australia.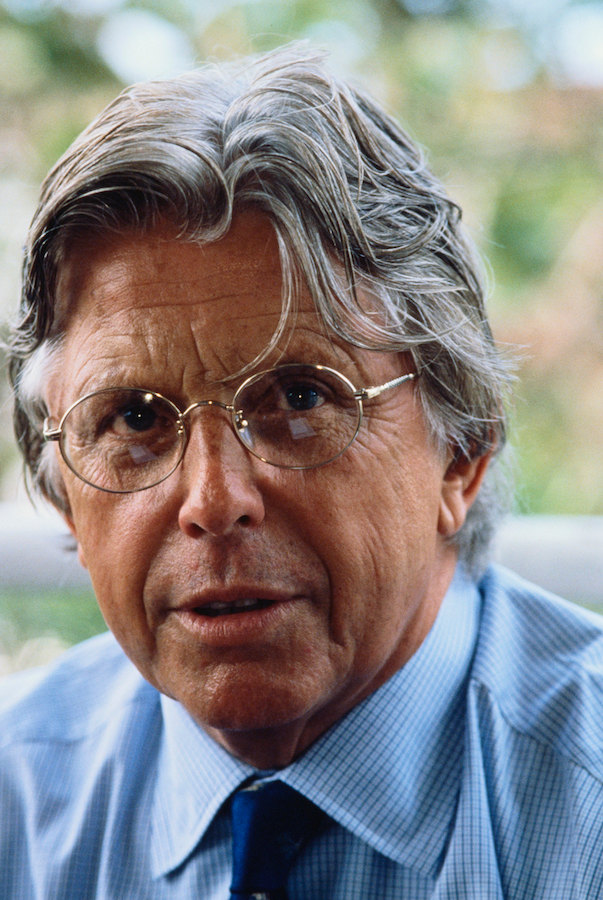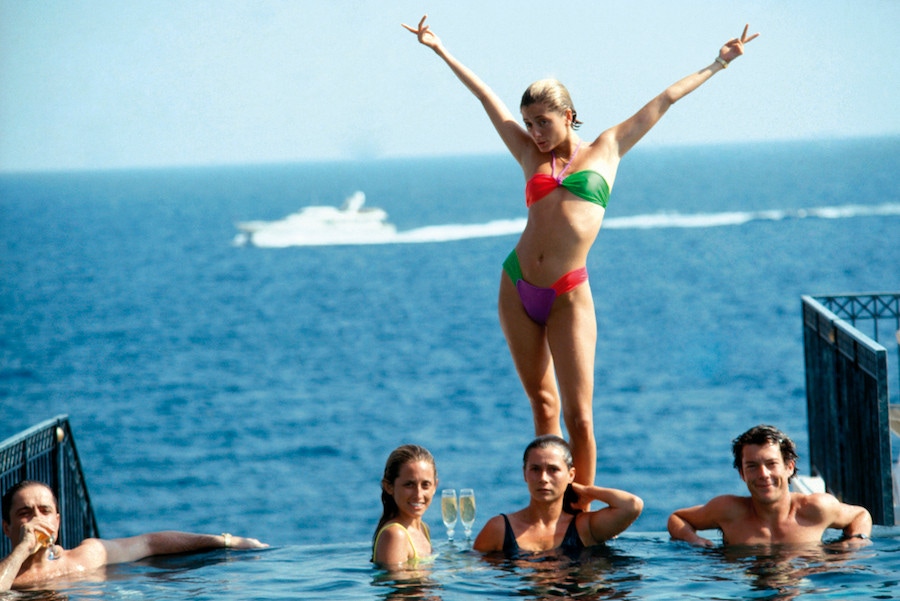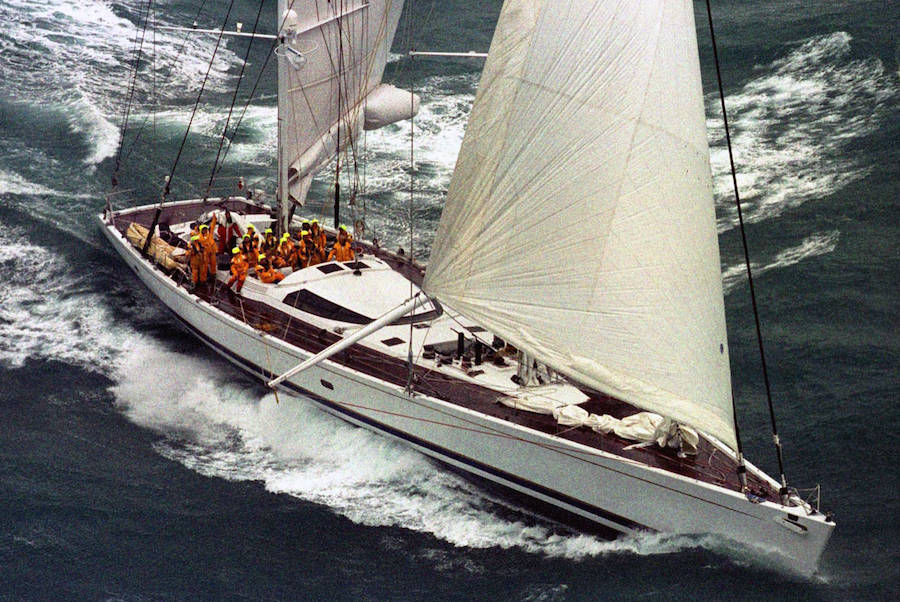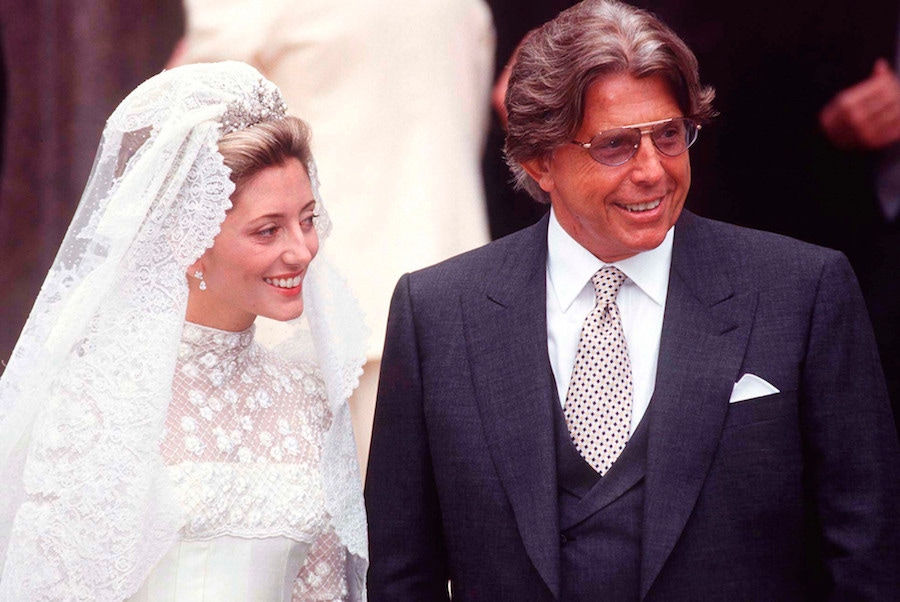 Such money raises questions, chief among them what to do with it. This is rarely a decision taken alone, and aiding Miller was his wife, Chantal. Born María Clara Pesantes, in Ecuador, the daughter of a construction worker, she was a beauty with an ambition to match her husband's. The pair claimed that she was a direct descendant of the Incan emperors, and pursued this line at a party in which she made her entrance by hot-air balloon in full American princess garb. Miller, too, began to trace his ancestry back to various European royals, including William of Scotland. It was a sign of things to come.
Married in 1965, the Millers had three children, born in New York, London and Hong Kong. The first, Pia, arrived in 1966, then Marie-Chantal two years later, and finally Alexandra in 1972. After various elite boarding schools, including the Swiss future-billionaires networking academy Le Rosey, they each went on to study history of art at one of America's finest universities before marrying trophy husbands. Pia was first to wed, taking on Christopher Getty, the grandson of oil billionaire John Paul by his third wife — American royalty, for sure, with a name to rank among the Rockefellers, Astors and Vanderbilts, and with the money to back it up. The other two, however, looked to Europe. In 1995, Alexandra, the youngest, married Alexander von Fürstenberg, son of Prince Egon. The family's aristocratic history dates from the 14th century and its princely status from the 18th, though this was a house already accustomed to new money and even new-world infiltration, not least Alexander's mother, Diane, the fashion-designer daughter of a Jewish shopkeeper from Brussels. The wedding in New York covered three days and included a Hong Kong-themed black-tie ball at Battery Park, where drinks were served in a bamboo winter garden, and the dinner, courtesy of four-star chef Daniel Boulud, in a Chinese pavilion.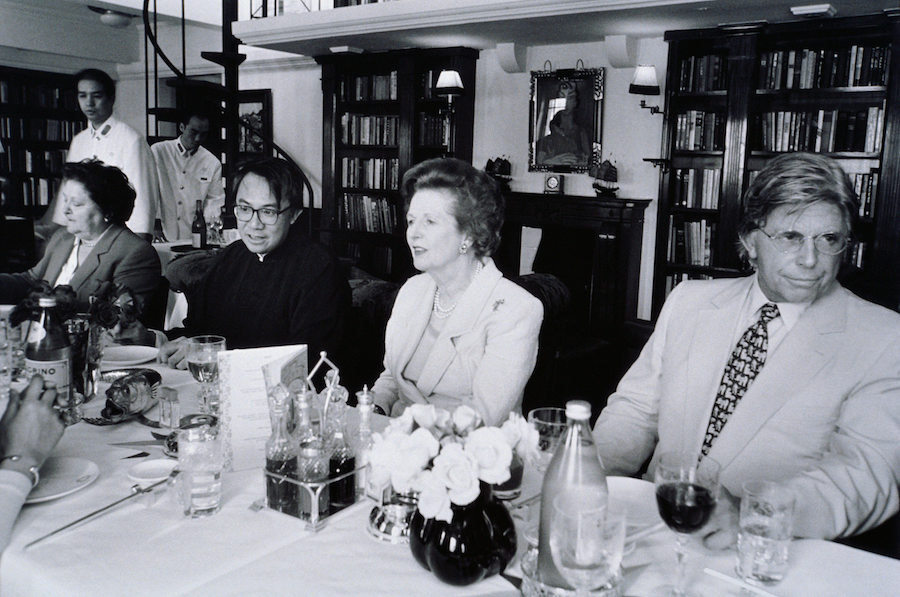 The grandest of the three, however, was Marie-Chantal. Also in 1995, she married Crown Prince Pavlos, eldest son of King Constantine of Greece. This time the ceremony took place in London, in the Greek Orthodox Cathedral of St. Sophia, in front of the largest gathering of European royalty since the wedding of Prince Charles and Diana Spencer. Those still serving, from the United Kingdom, Denmark and Spain, were joined by those who were royal only in name, from the King and Queen of the Belgians to the Tsar and Tsaritsa of the Bulgarians, alongside global magnates such as the Aga Khan and Rupert Murdoch. The wedding itself was preceded by a reception at Claridge's hosted by Elizabeth II, while the rehearsal dinner was staged at Wrotham Park in Kent and managed by Robert Isabell, event planner for the Kennedy family, who recreated the Parthenon in the form of two marquees, including an archway decorated with urns holding 100,000 yellow and orange roses flown in from Ecuador in honour of Chantal. The reception, for 1,400, took place at Hampton Court, once home to Henry VIII. According to Vanity Fair, it was "probably the most extravagant pre-wedding and wedding receptions England had ever seen".
Miller also supplied his three daughters with a dowry reported at $200 million. Whether this was the action of an indulgent father, willing and able to supply anything his daughters desired, or of a man determined to secure his place in society, is a matter of opinion. Certainly his daughters attended the schools and colleges that would put them in contact with society, and their round of parties in New York and wintering in Gstaad suggests that Robert and Chantal Miller were keen to follow the well-trodden paths of the globally wealthy. Instrumental in both Pia's and Marie-Chantal's marriages was a stockbroker who worked for Robert, one Alecko Papamarkou, skilled in combining his business and social contacts, which included the former royal family of his native Greece.
The full story was originally published in Issue 48 of The Rake. To read more, subscribe here.