Rubinacci: Summer hues from their signature design arsenal
Neapolitan tailoring titans, Rubinacci perfectly besiege the summer casual appearance with their contemporary and yet original takes on the military inspired Manny trouser and Sahariana.
Naples is unlike any other Italian city of its size. It befittingly still exerts this congruent veneer, stemming from its mythological founder, a siren. And its history - Norman, French, Austrian and Spanish dominations layered one over the other – has left multifaceted influences on art, architecture and culture. Down in the dense lanes and alleys of the centro storico, you can blithely find yourself in front of a baroque jewel, the Pio Monte della Misericordia which preserves Caravaggio's painting, The Seven Works of Mercy. The city's artisanal excellence has often come from regal roots. The Rubinacci fortune was founded in shipping during the 19th century and it allowed Gennaro Rubinacci the fashion houses founder to delve into the city's rich art scene as a collector and thus surround himself with royal and princely families. Formally an officer in a fashionable cavalry regiment, it was no surprise that Gennaro had this insatiable appetite for an aesthete, which would soon entice men of good families to entrust Gennaro with their appearance. They would constantly ask him for advice on cut, fit, cloth and style. As the demand got greater, he decided to open his own tailoring emporium at 25 Via Filangieri under the name of London House. When Gennaro's son, Mariano took control of the company he kept the name for two years before deciding to change the name to Rubinacci. As of 2018, Gennaro's grandson, Luca, who is also the creative director, launched the firm's ready-to-wear line with tremendous success. The latest collection offered on The Rake's ecommerce platform typifies the brand's continued pioneering renaissance of the Manny trouser – with its signature Gurkha fastening. Corresponding with Gennaro's military background, but instead deriving from the Nepalese Kingdom of Gorkha and the elite Nepalese soldiers – the Gurkhas. It now comes in a variety of cloths such as wool, cotton and linen. Their latest collection in cotton, consists of hues ranging from coffee to wine.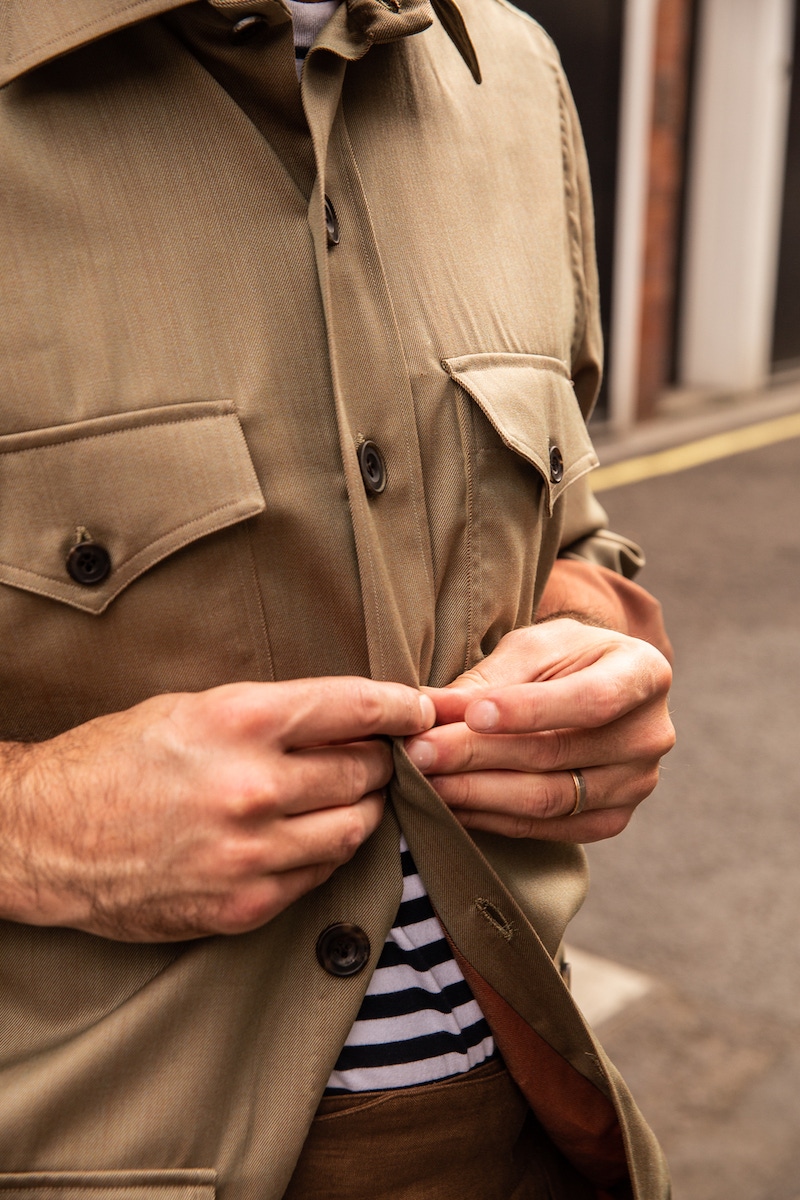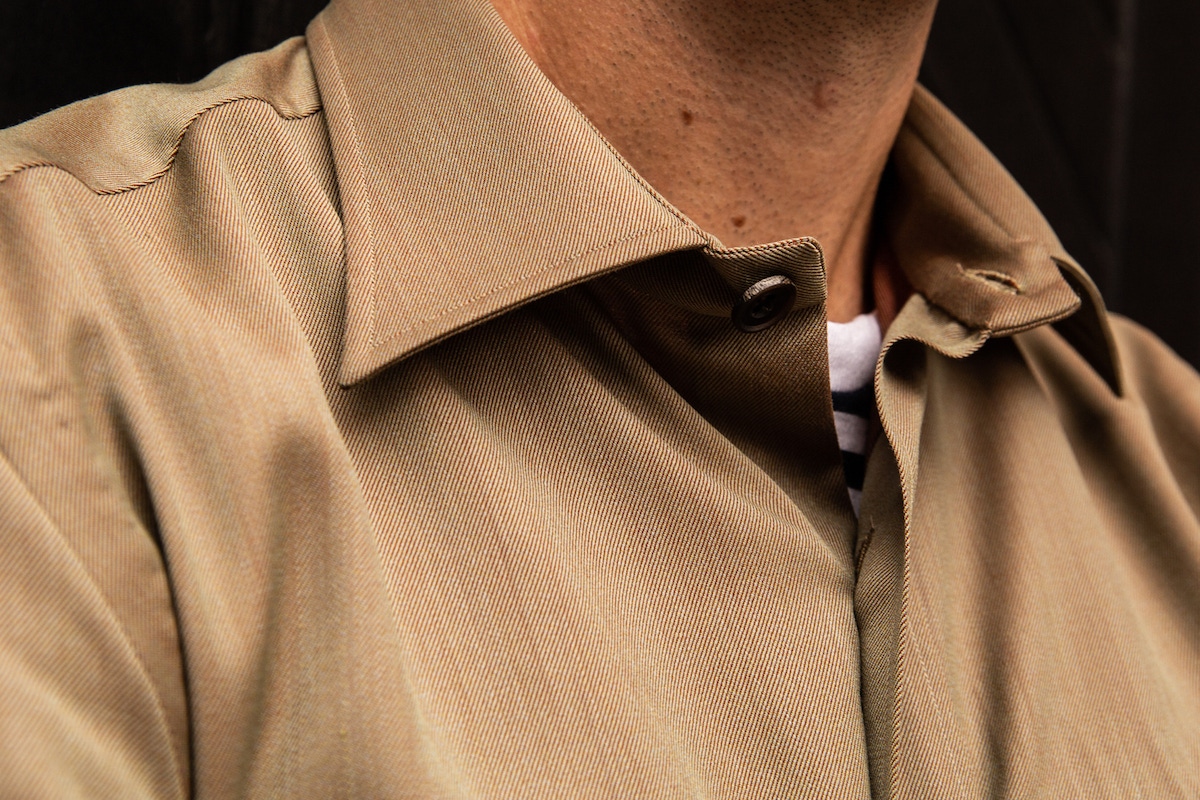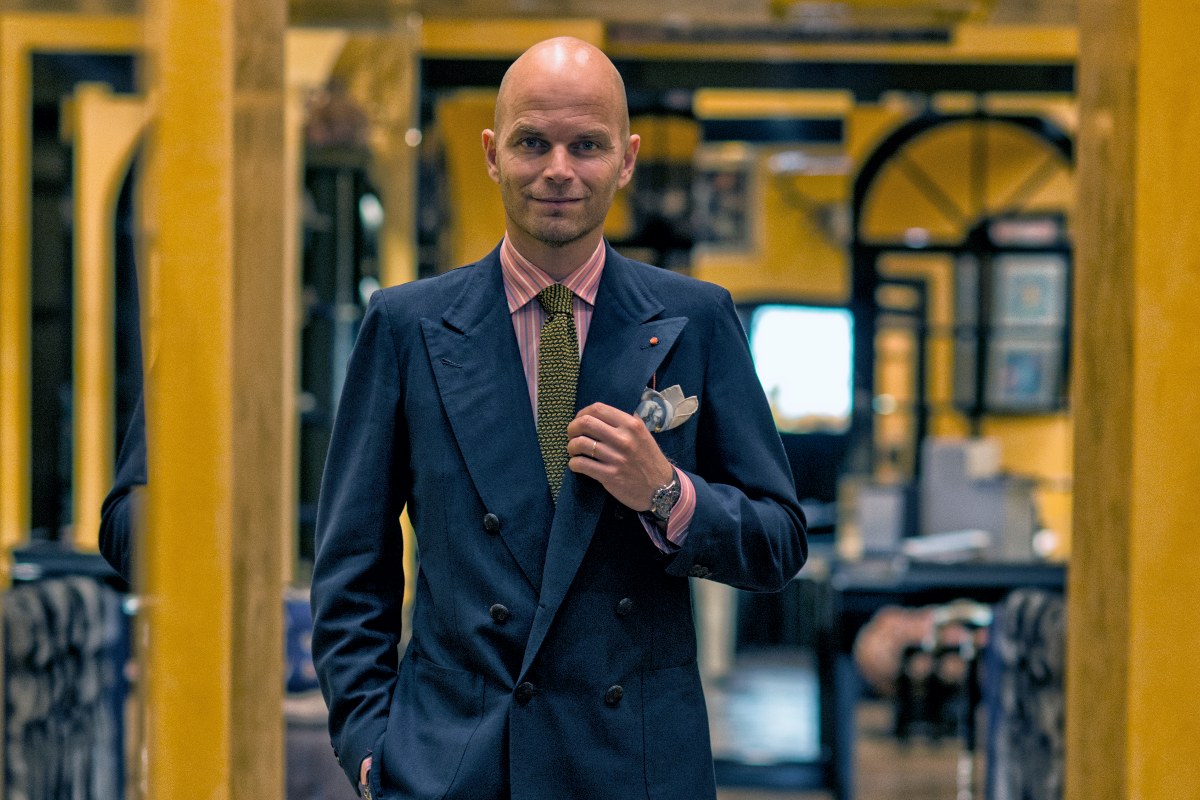 A special addition in time for the height of summer in Europe, is the Solaro Manny trouser. The Solaro – as the name suggests – was specially created to prevent not only sunburn, but it was aimed to protect British soldiers from the harmful effects of ultraviolet rays because the UV rays were thought to be the cause of physiological dysfunctions and nervous disorders. Considering its whimsical appearance, it is a perfect fabric for hot summer days. Some of the great style icons to have ever lived have been fervent proprietors of the fabric, including the patriarch of car manufacturer Fiat, Gianni Agnelli. He regularly wore the fabric as a suit, adopting a styling approach, of wearing pastel coloured shirts paired with a floral or paisley tie. In this case, with it only being a trouser, very similar rules apply, but with more scope to be increasingly casual. A perfect combination would be Rubinacci's light blue linen shirt which is also part of this drop and the brand's brown Marphy leather loafer, which is a supple shoe, evoking that Riviera aesthetic. Depending on the collar of your shirt, a necktie can be a cool accessory whilst the Solaro fabric also blends well with denim. Complex in nature but clean in silhouette, the Manny trouser comprises all of the characteristics to navigate the rising temperatures. Its versality allows a myriad of pairing options from a wide variety of shirts, jackets and polo-shirts which can all be worn very creatively with the trousers.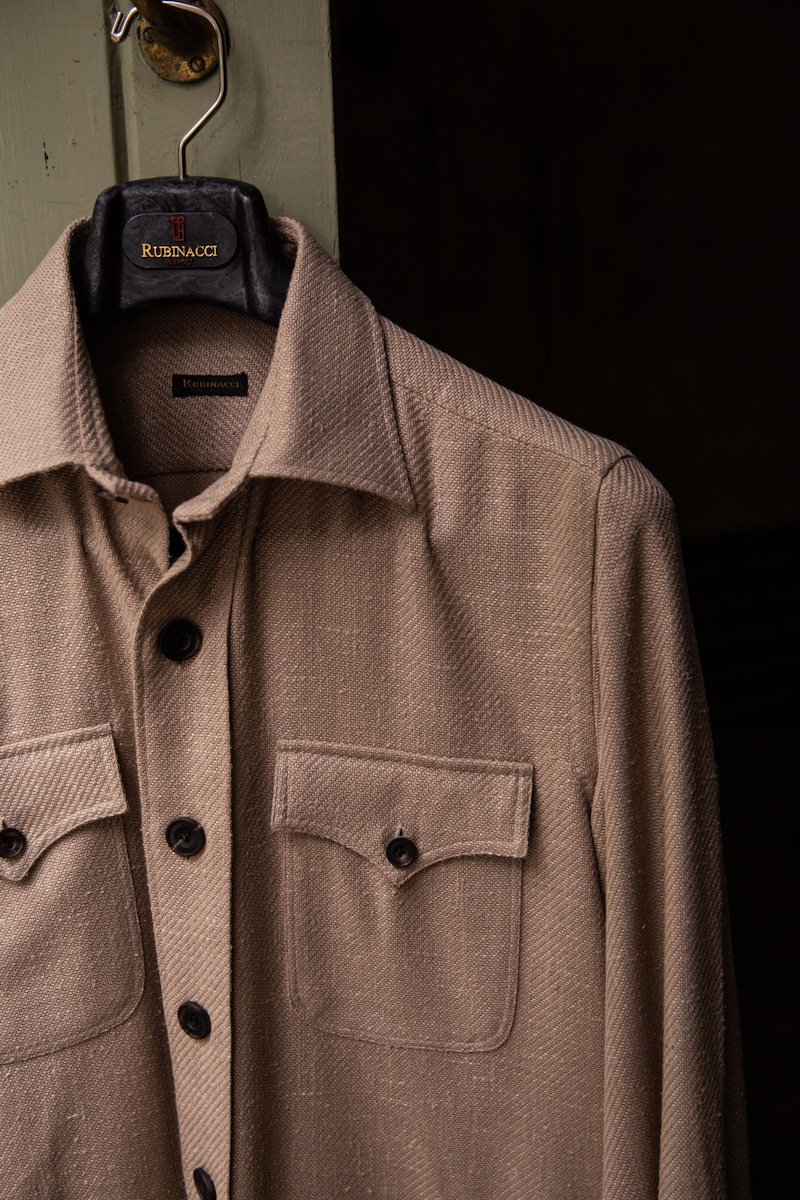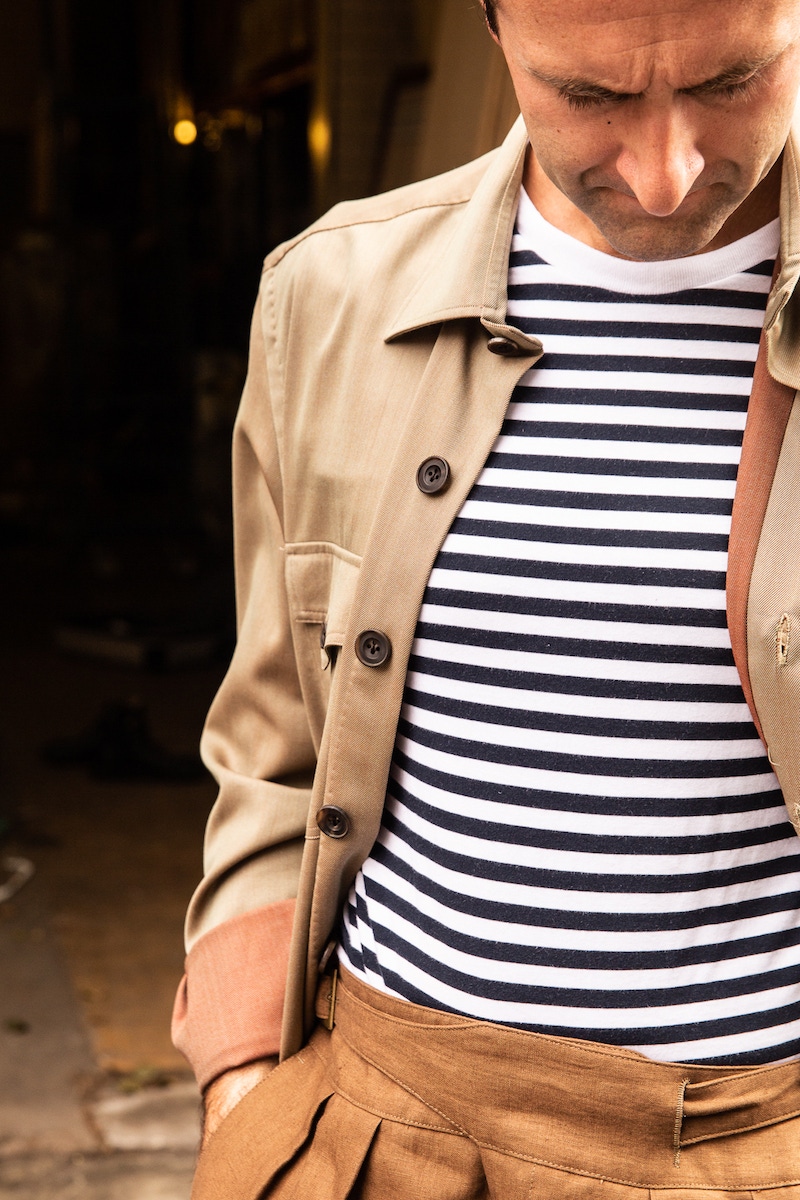 Rubinacci have also become very well known for their beautifully crafted Saharianas. Worn by the Italian Police in Africa during World War Two as a field jacket it is still highly regarded in the world of menswear. This type of jacket, due to its size and unique design has the ability to overpower anything else that you might feel to be the main part of the outfit, which is not a criticism, but just an emphasis on the importance this type of jacket holds as part of the outfit. Pair it appropriately and you can look like Burt Reynolds, but don't let it be your downfall, by letting other garments compete with it. As your top half choice of apparel, the Sahariana reaps all the practical benefits for the summer season as you might predict, considering its origins. In Rubinacci's linen cloth, this is even more the case as on those sweltering days it can be worn on its own. It is also the perfect layering piece, when one does not want to wear a tailored jacket or knitwear. As the evening temperatures reverse, it also a casual option to wear over the top of a shirt or polo-shirt. Rubinacci's beige Sahariana is a classic shade for a field jacket, but just like in this seasons Manny collection, their Solaro Sahariana has all the credentials in terms of fabric and style to be one of the most sought-after casual jackets of this summer. It must also be mentioned that its loose-fitting, mid-length design pairs and balances very nicely with Manny trousers. For the slightly more formal setting, a special mention, must also go to Rubinacci's brown linen double-breasted jacket. Within Naples' peeling sepia walls still lie large private residences with large walled gardens. Worn with a white shirt that can be unbuttoned or buttoned up with a tie, its light nature allows one to stay cool at those sophisticated suppers, that go on well into the evening. Alternatively, it is a suitable option for the urban environment in mid-summer, either as a smart jacket for business meetings or in the setting of work.