Convincing trends carried throughout the majority of collections many of which started a couple of seasons ago, and continued through LCM's winter offerings (click here for the key trend visuals of Milan) but what was truly commendable and very much need by retailers and customers alike, was the designers ability to incorporate such trends into the design codes of the house and inject their own interpretations of brand identity. The result being collections reflecting in style or quality of fabrics or the couture level of detail and craftsmanship all combined to reflect precisely how men want to dress today. 1) Touch of classic: The grey coat I covered the prevalence of the MA1 silk bomber jacket in the LCM review as a continuing piece from last summer, though thankfully dialed down for AW, but this season there's also a welcome channel open to a reversion in part to classicism with a tailored coat, and so many brands produced at least one classic, grey, great coat. (That is, heavier than a top coat in most forms, but slightly shorter than a more traditional great-coat version) and most were in a highly recommended heavy twill herringbone or Prince of Wales. 2) Retro grade From Etro's sparkling evening jackets to Zegna's woven wool and sequin pinstripe jumper, there's been a touch of embellishment in cuffs, as full jackets, and not just in eveningwear.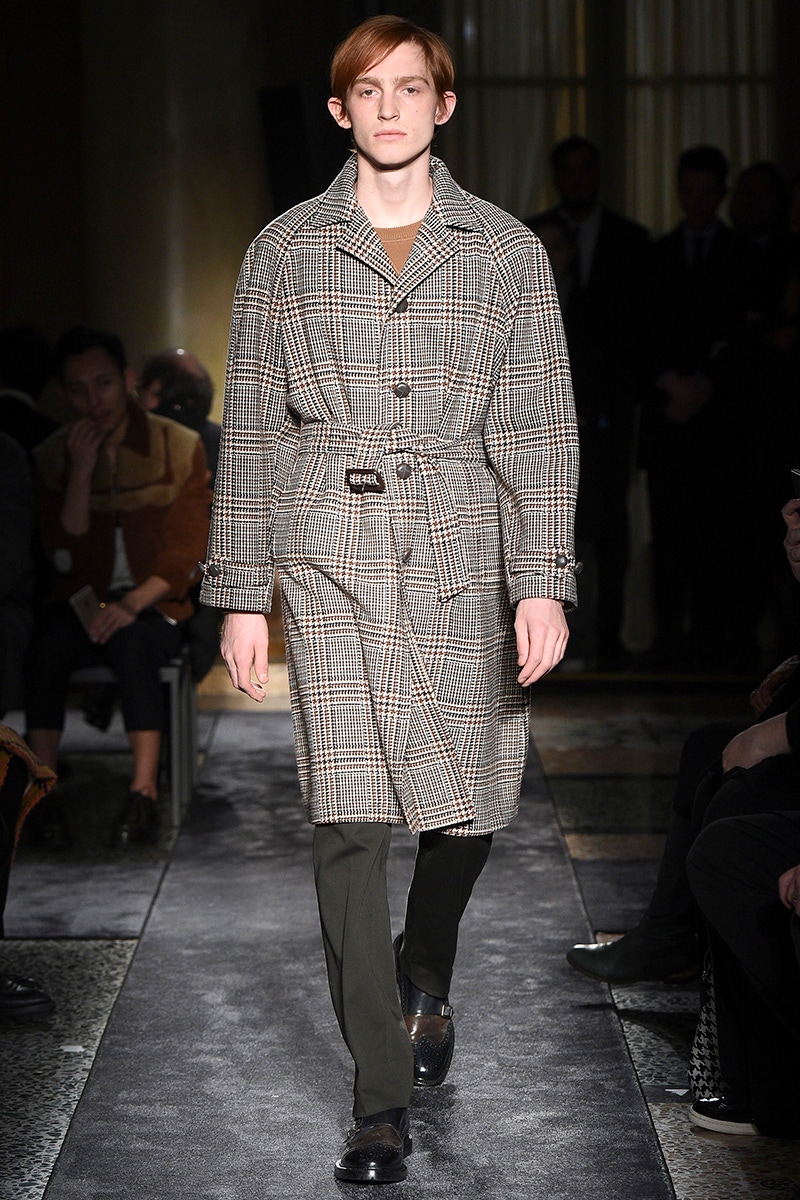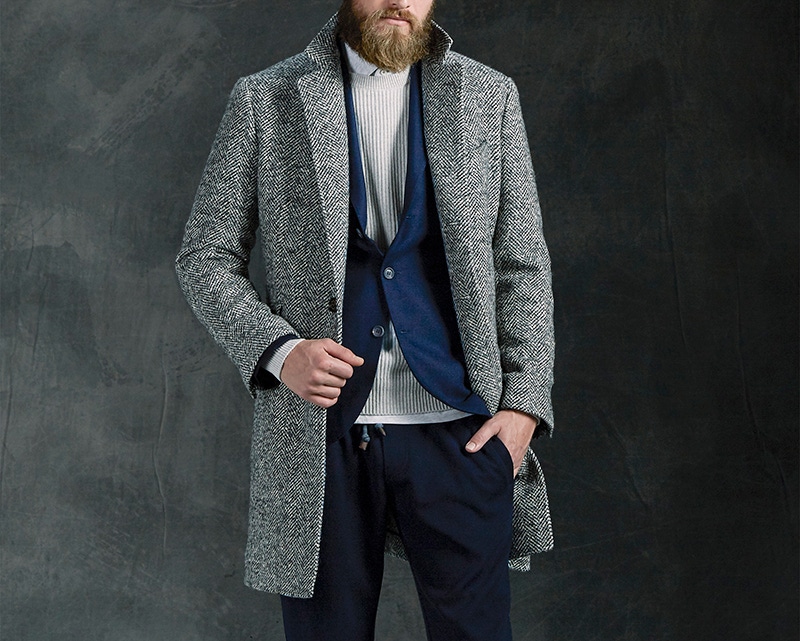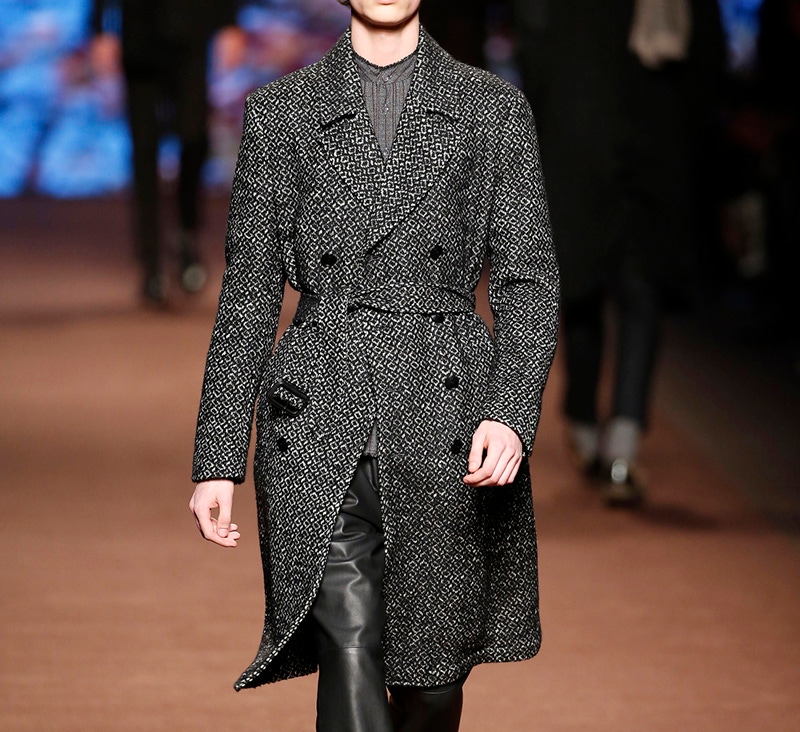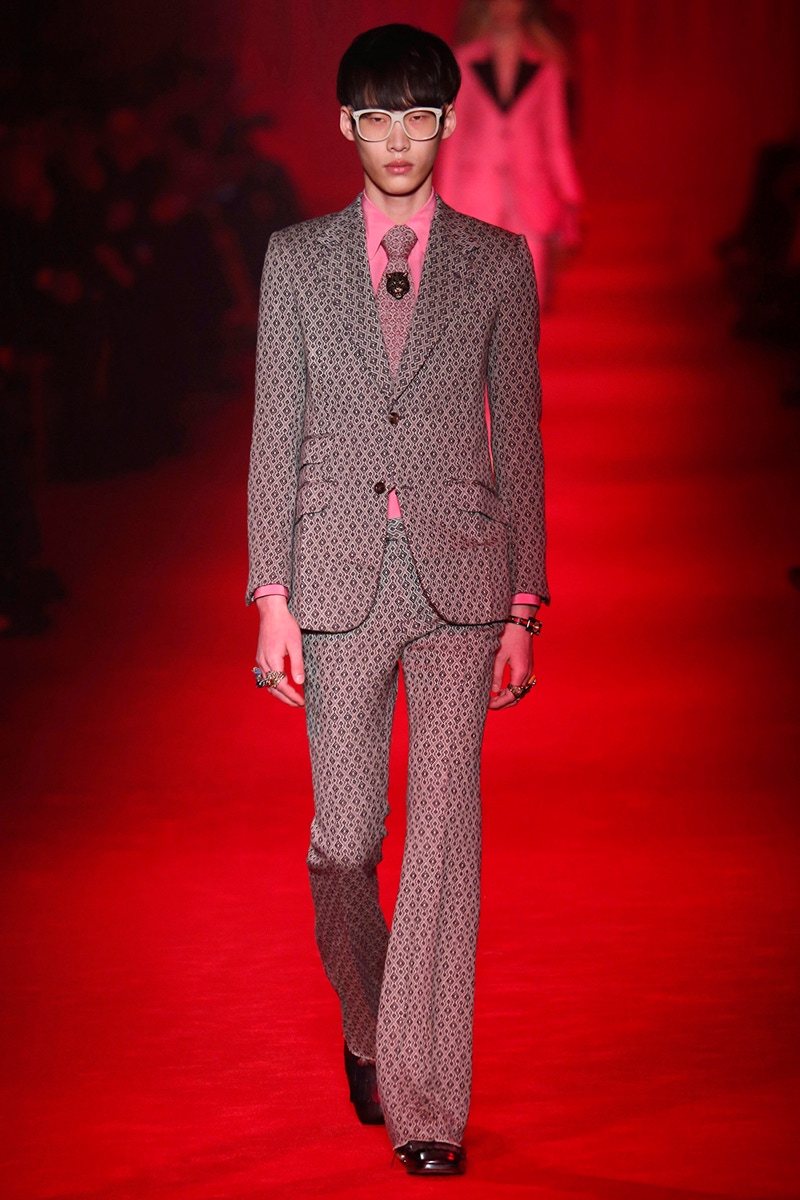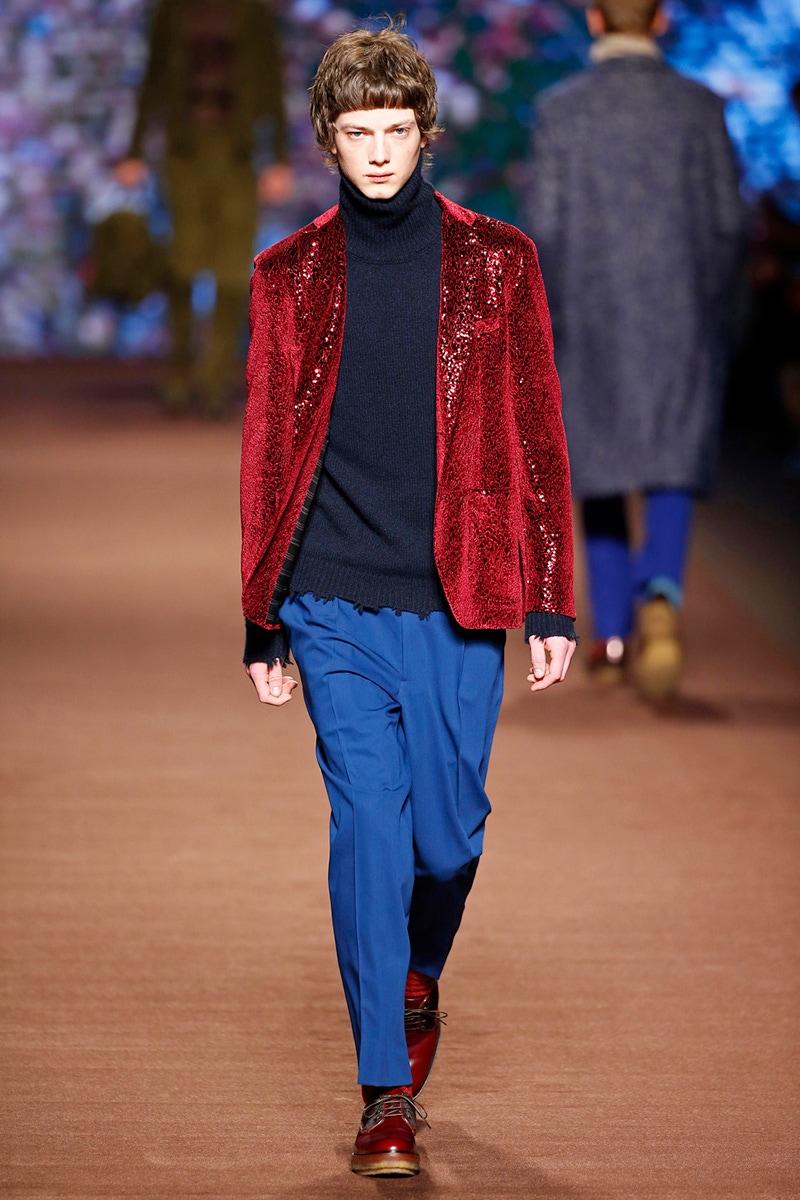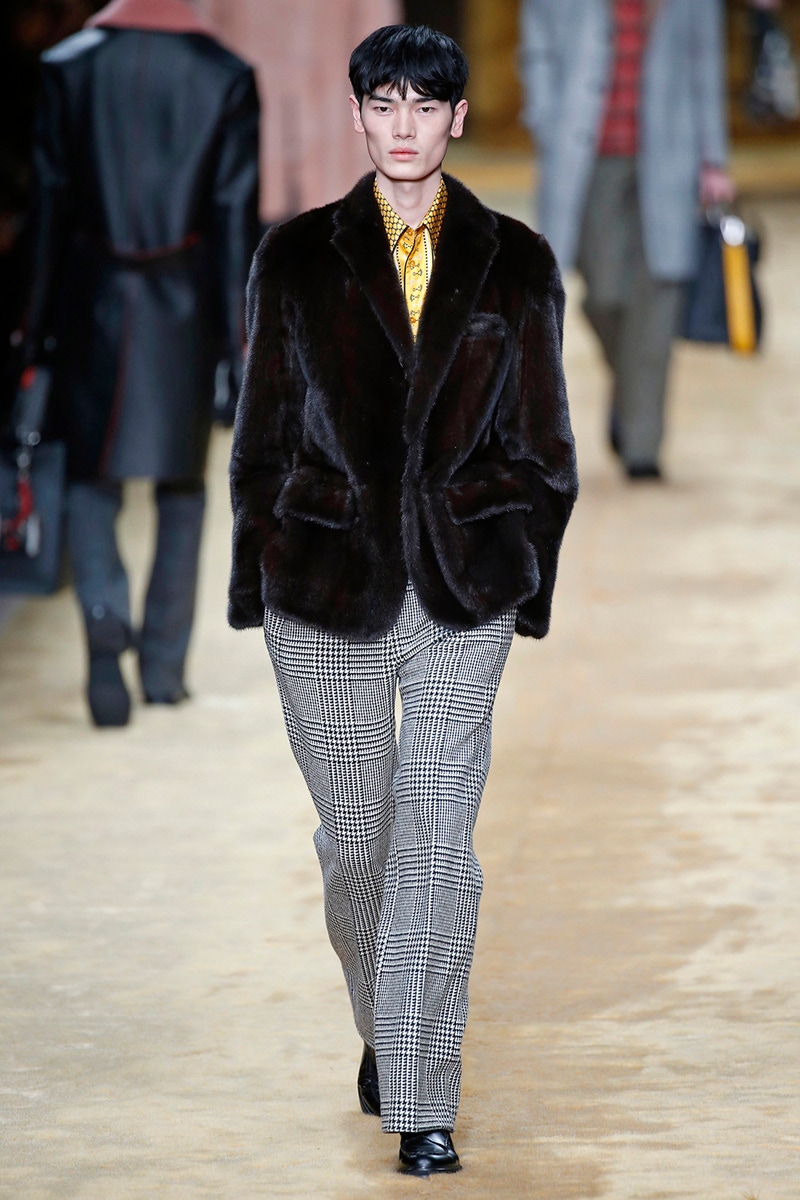 3) Shear ting It struggled to sell in the warmer climes pre- Christmas, but now the cold weather has finally arrived, brrr, I hear the shearling craze that started last winter is finally shifting. And let's hope so as there's a heck of a lot more of it to come next winter too. Again, an extension of some of the more sumptuous examples of the seventies, and quite frankly one of the most glamorous hides to dress an era; did I also mention it's also an outrageously warm outer layer?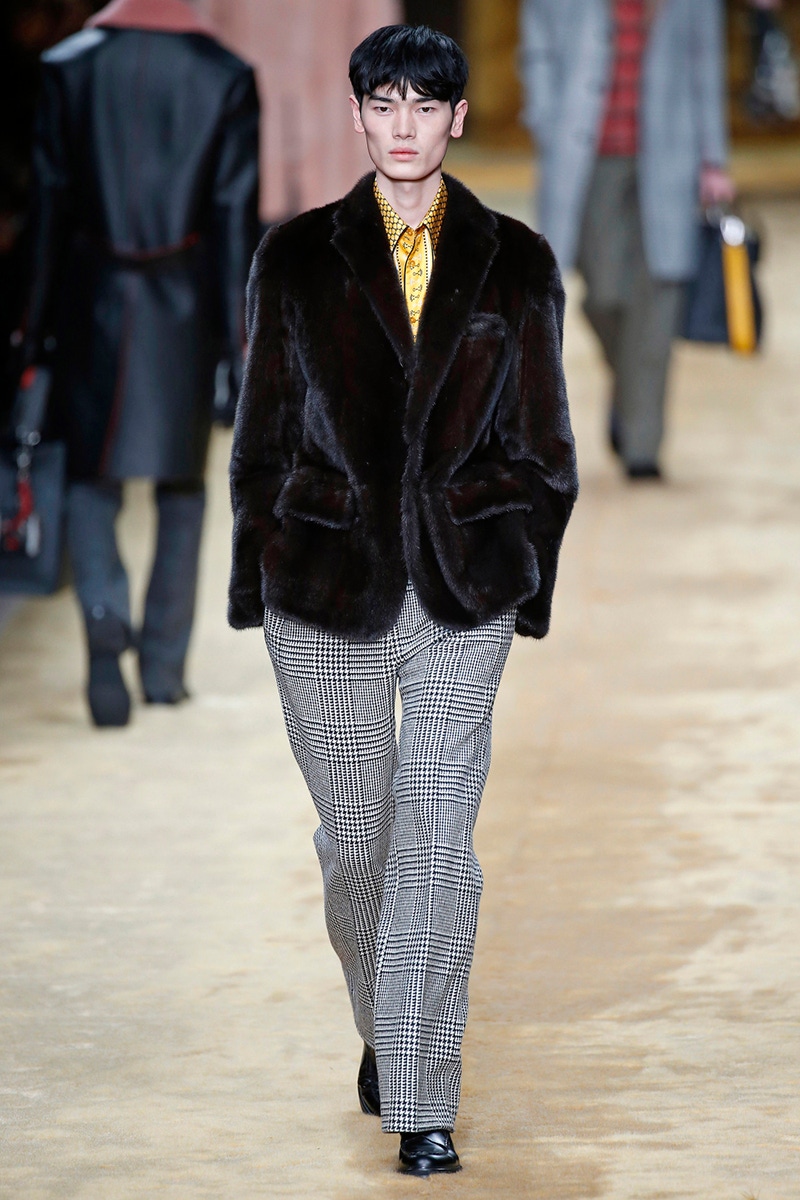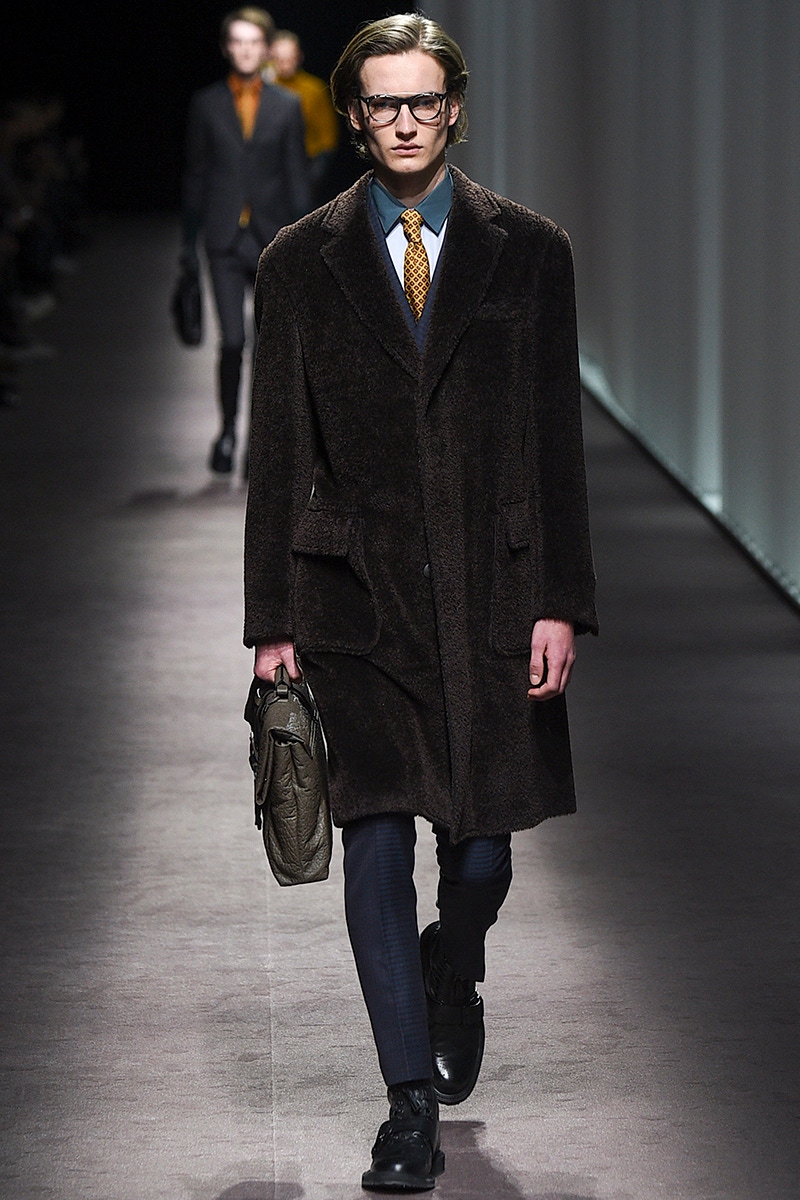 4) The wool mark. Knits, roll necks with jumpers and kitted vests were an abundant alternative to the summer T-shirt that was as the year's previous alternative to the shirt and tie. Knitted vests worn over silk shirts, and roll necks worn under jumpers worn under suits. Yes please.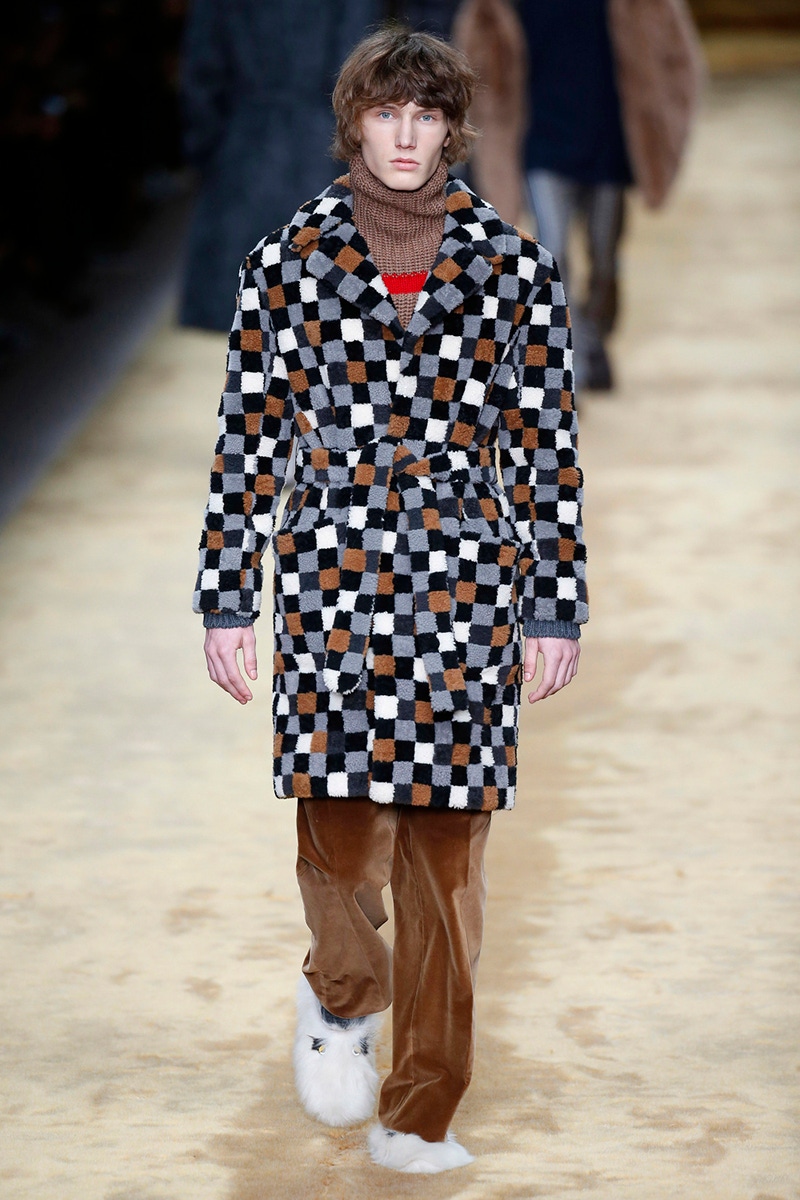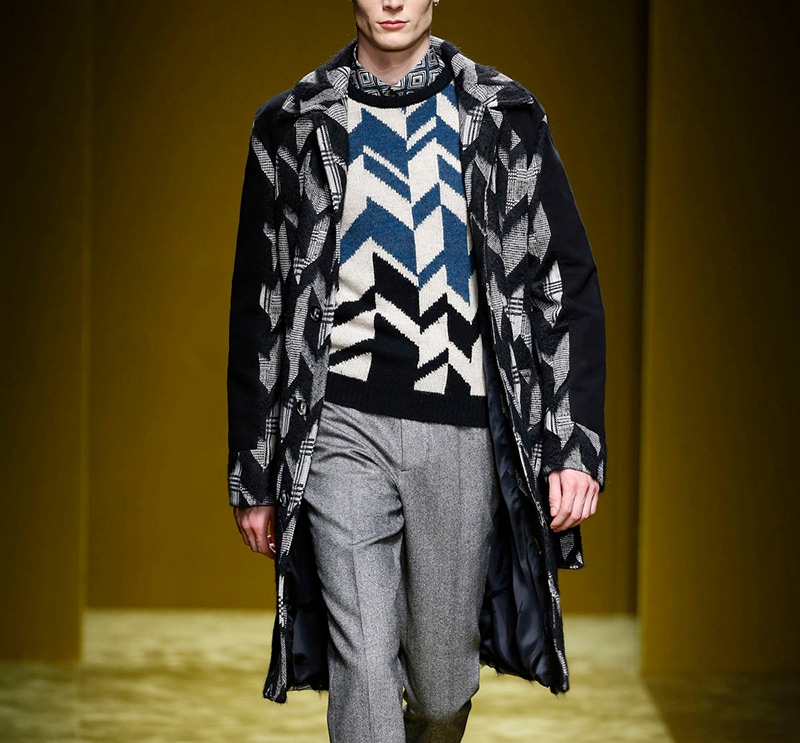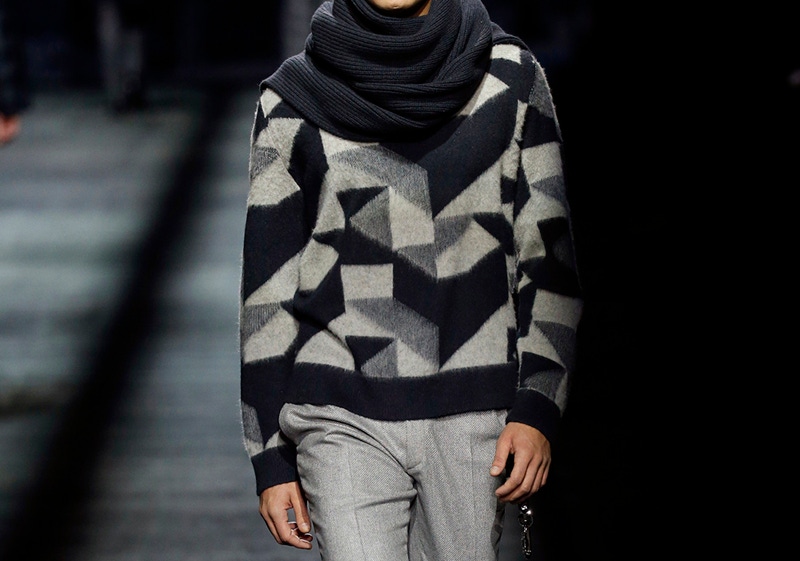 5) Geometry class Mostly knitted it would seem but some like Armani even showcased it as a full suit pattern. Geometric design was perhaps a nod to the technology that so quickly followed the seventies, Amstrad-era visuals at the go.  6) Size matters Bold checks, tweeds, prints have been all over the catwalk. Not to the point where they became unwearable but as a nod to the eccentricities of traditional English tailoring and cloths. The old upper class could wear clashing colours, patterns, prints and checks and they looked all the more stylish for it.