Salvatore Piccolo and the Art of Camiceria
Under the tutelage of his mother, Salvatore Piccolo has mastered the art of shirtmaking, injecting flair and unique details into each of his designs.
Salvatore Piccolo could be Brazilian F1 driver Felipe Massa's brother, which is amusing because he is also Massa's shirtmaker. Of all the smaller-volume artisans I have met in Naples, Piccolo's vision is one of the most international. He's geared up for global domination and has the product to back it up. Of the various items I purchased during a trip there, the chambray shirt he made me is the article I wear most, and is now an essential component of my weekend uniform. His shirts are remarkably comfortable, the fabric becoming more familiar with each wash. The collar is a high-spread of his design that is hand-layered and stitched together with aplomb; his sleeves feature innovative design flourishes such as an elbow dart to allow greater mobility. The front of a Salvatore Piccolo shirt is quite fitted, while at the back, a more generous expanse of cloth flows in rivers of pleats from the yoke. The laboratory where his shirts are made is a place of work, where a dozen shirtmakers toil in ceaseless concentration, amid piles of rainbow-coloured fabric. A wall of patterns from clients around the world hang at one end. His laboratory is a happy place where young and old women work side by side chatting gaily, laughing, stopping to inspect one another's work, playfully chiding each other. Presiding over all this is Piccolo's mother who was the initiator of his business. She began shirtmaking at the formative age where most children would still be amid their primary education. Says Salvatore, "My mother started sewing shirts when she was nine years old. It was she who gave me all the traditions and knowledge of her craft. She is an amazing person." Says Signora Piccolo, "The shirt is an expression of the mood of the man. When you are feeling more powerful, you can use a certain style and colour; when you are feeling playful, you will wear something else."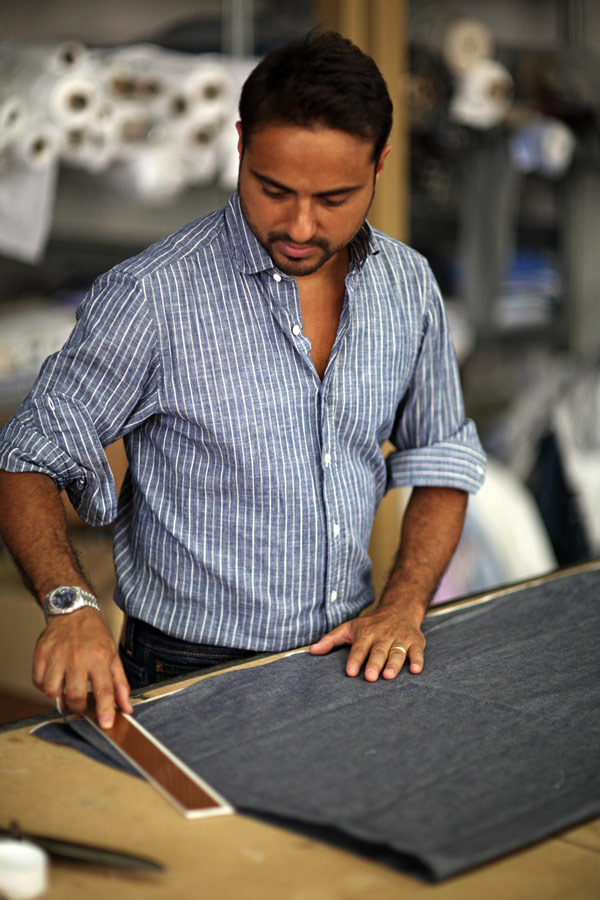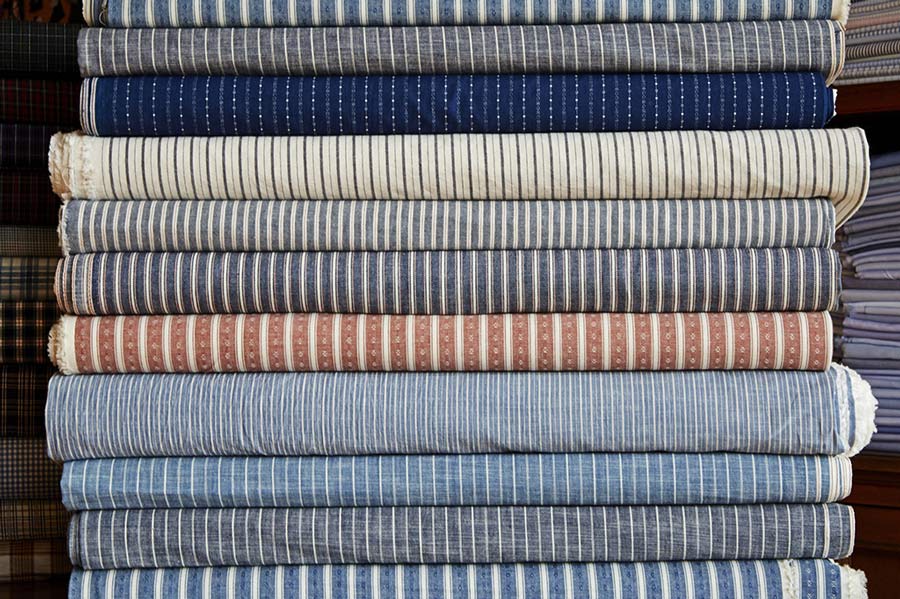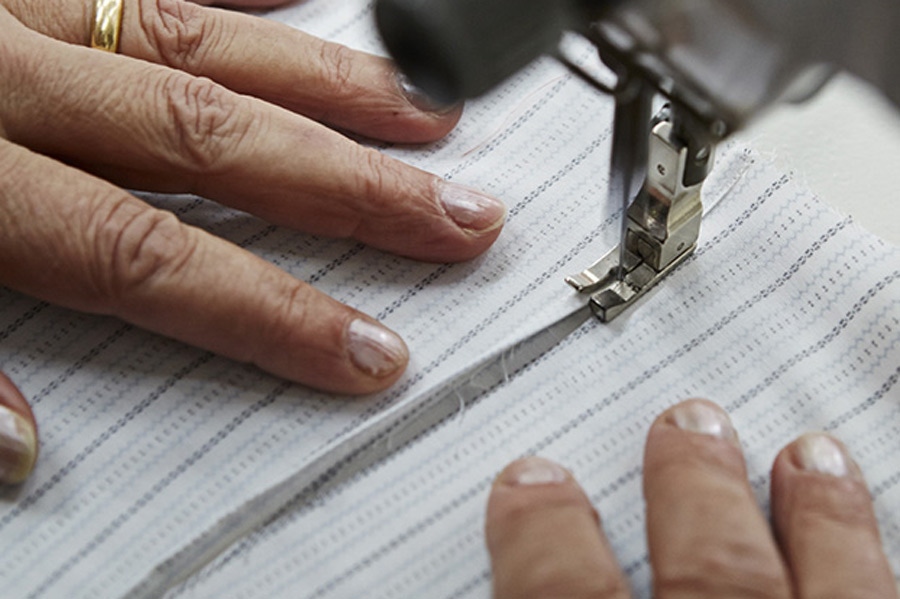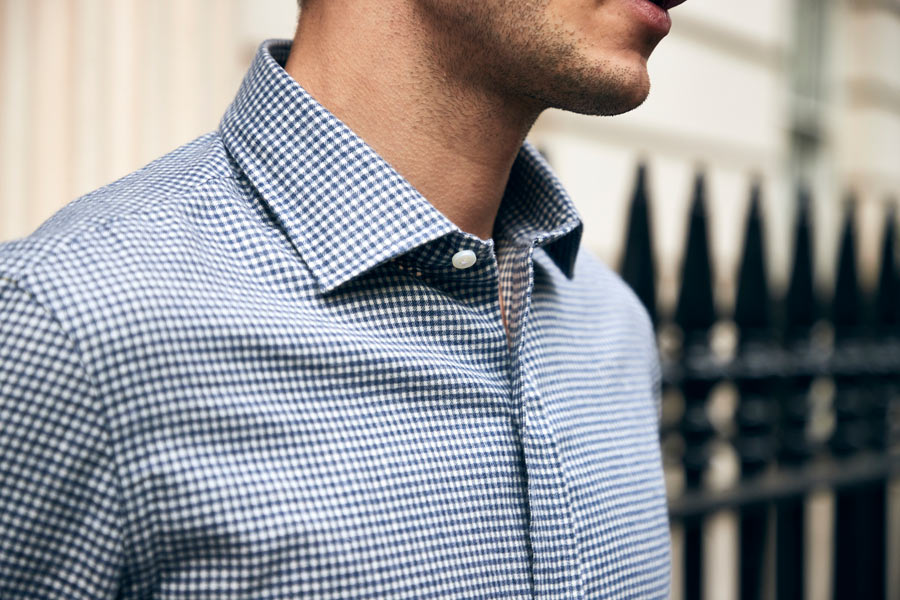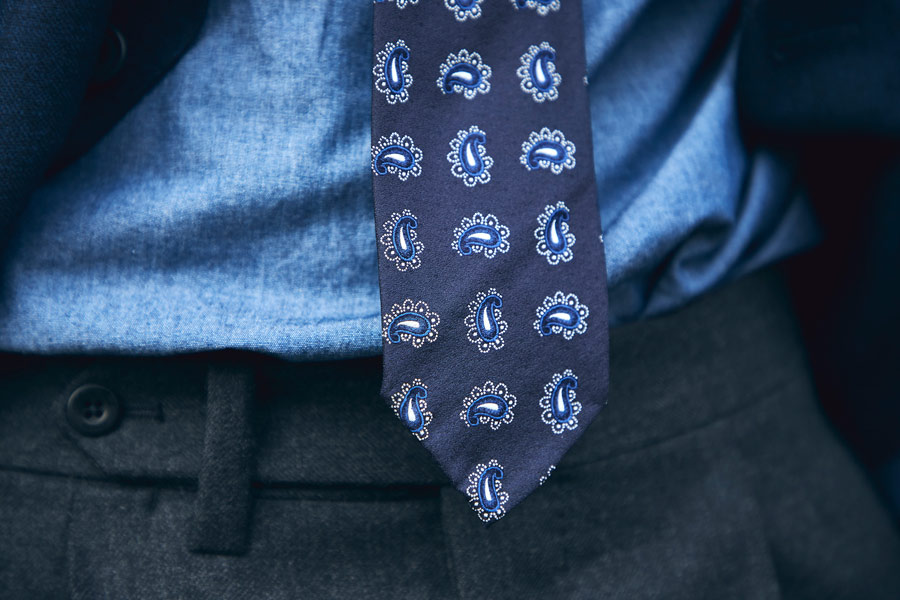 If it was she who provided Salvatore the underpinnings of his education in the art of 'camiceria', and it is a lesson he has evidently learned very well. He says, "I love the old way of making shirts where we cut a muslin trial shirt first, then we select the fabric, wash it to preshrink it, cut a pattern for the shirt, and then stitch it together all under one roof." Of this process, Piccolo is an unrivalled master. Knowing I was pressed for time, he literally measured, cut and assembled a trial shirt for me in just under 20 minutes. Salvatore is something of a globetrotter, often visiting New York and Dubai to fit new customers and deliver orders. He says, "I cannot say my shirts are the most beautiful in the world. What they are is singular; they have a sense of identity that is distinct. My goal is to bring something new to the craft of Neapolitan shirtmaking through design that has perspective and originality. I wanted to provide a contemporary component and I think that this is something a younger generation has really responded to." One style of cuff created by Piccolo possesses a hidden button that can be fastened when you don't feel like wearing a cufflink. Piccolo is also a keen student of the prevailing shifts in men's elegance. He explains, "A few years ago, I saw this resurgence in classical elegance, in particular, the revival of
double-breasted
suits, and I began to create shirt styles that would connect with this. Because nothing occurs in isolation, but it is the shirt that anchors a man's sense of style." On top of his shirt offering – of which
The Rake
is now proudly selling a selection of simple yet exquisitely-made pieces – Piccolo has expanded his collection to includes ties, vibrant pocket squares and sharp, split-back trousers. Which, all things considered, makes this traditional shirtmaker even more geared for global domination.