The Director's Cut: Sam Claflin
To mark Claflin's debut in the acclaimed BBC show Peaky Blinders, THE RAKE asked Anthony Byrne, the director of series five, to put him on the spot…
Sam Claflin, the star of The Hunger Games and The Riot Club, has shaken up the latest series of Peaky Blinders with his portrayal of Oswald Mosley, the infamous British fascist leader of the 1930s. To mark Claflin's debut in the acclaimed BBC show, THE RAKE asked Anthony Byrne, the director of series five, to put him on the spot…
AB: Is clothing important to you?
SC: I think it's more important to me than I admit it is. I have quite a varied wardrobe, I have a whole room dedicated to it, which I don't normally go into. I take care over what I wear, but I don't obsess over it. I very rarely wear [smart] shoes; I think it's part of being a dad — everything needs to be easy footwear. I bought my first pair of sandals last summer because I can't wear flip-flops in case my kid runs off. I've got to do the dad thing.
AB: You've really thought this through?
SC: You never know who's watching. The truth is, being an actor, especially when you're working, you get dressed up first thing in the morning and then you get on set and you immediately take your clothes off, so it's sort of wasted.
AB: Have you ever adopted the costume, or parts of the costume, of a character you've played?
SC: I tend to prefer playing characters that are not me. It's an opportunity for me to be somebody else and I very rarely have a big say in what my character will wear. I always like listening to the ideas of a costume director; occasionally I will throw some ideas out there, but usually I like to go by them. I usually focus more on the physical. Yes, sometimes a costume will inform me of how [a character] stands, but most of the time I let the costume find me after I've found myself — if that makes sense.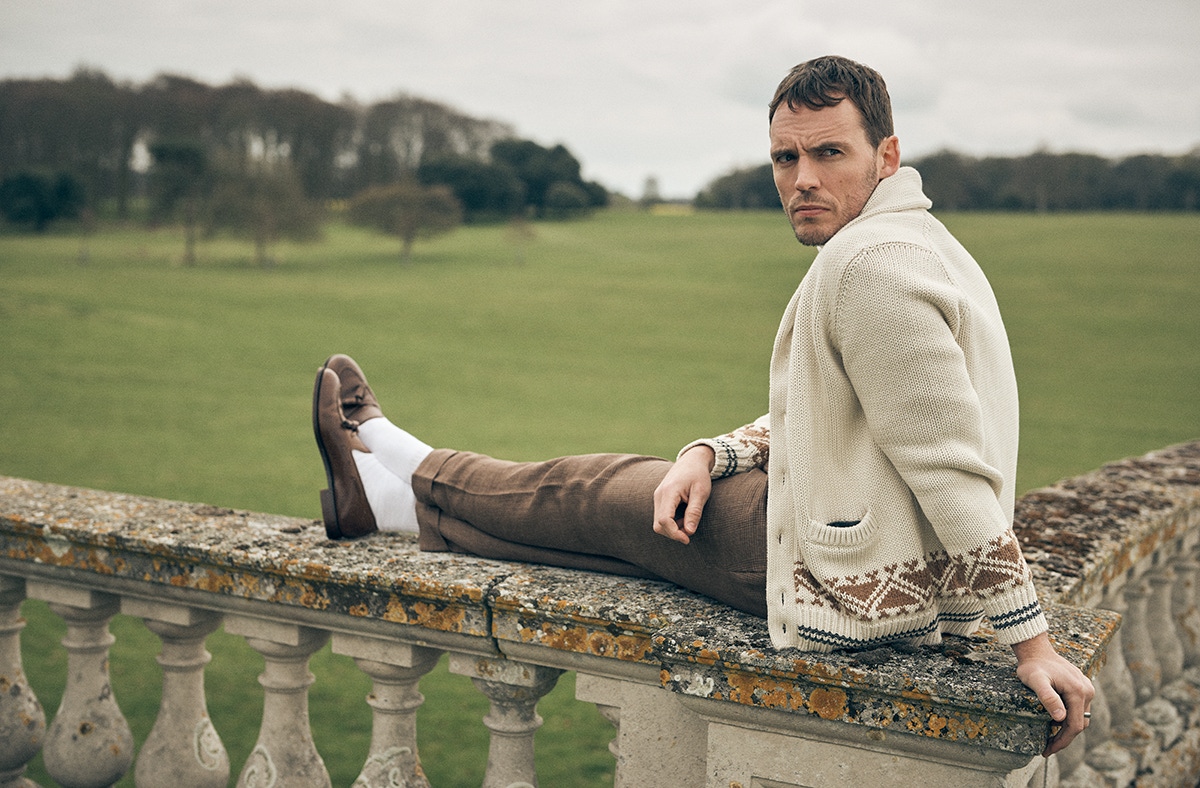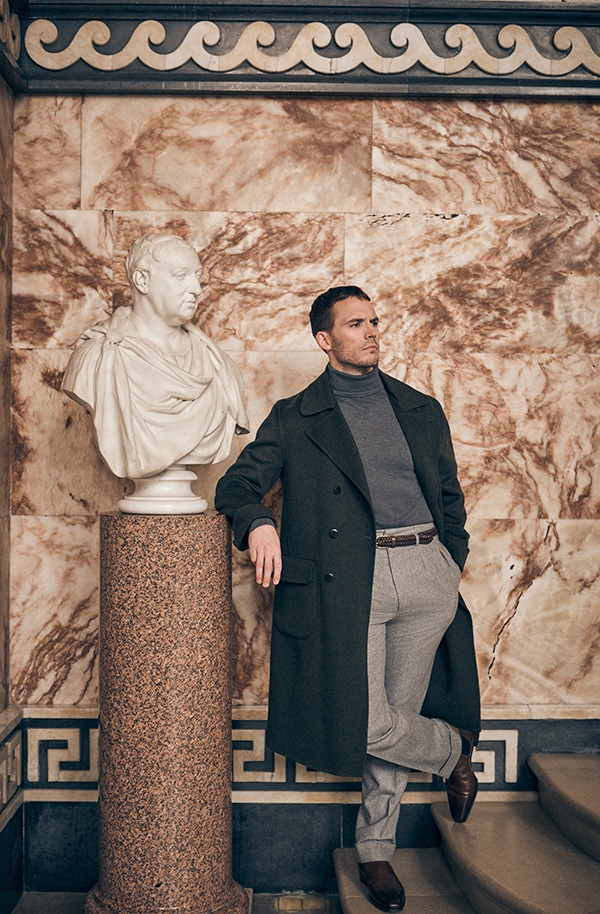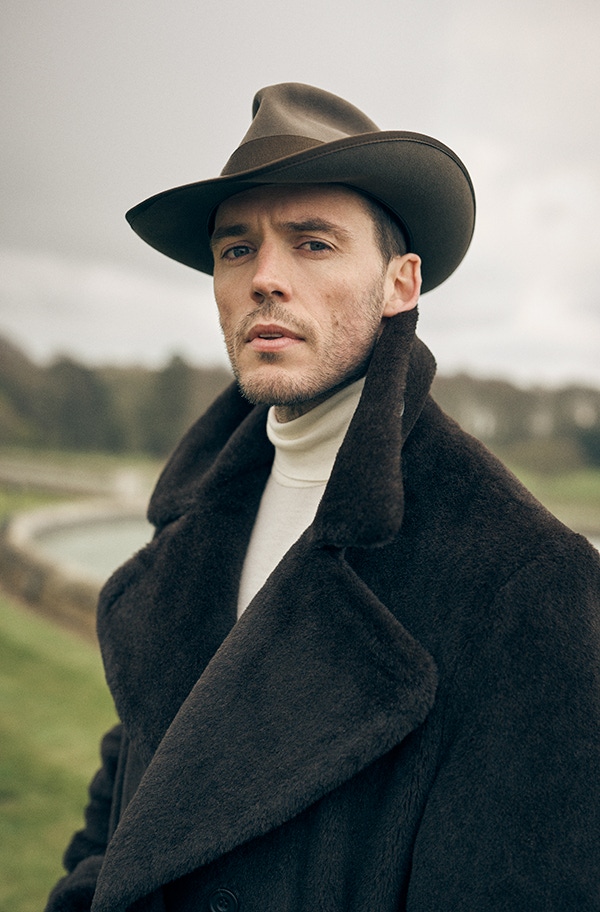 AB: Did you take the shoes from Peaky Blinders?
SC: No!
AB: Apparently Cillian [Murphy] and Paul [Anderson] took the shoes?
SC: Cheeky fuckers!
AB: Dress shoes?
SC: Yes, we all had exactly the same shoes.
AB: They were stunning!
SC: You could see your face in them, they were so shiny. I have never stolen any costume from anything, never a jumper, never a tie.
AB: Any props — you give them all back?
SC: I do. Apparently this is very rare and this is the most shocking thing. They [colleagues] are always surprised that I hang my costume up at the end of the day.
AB: This was said on Peaky Blinders?
SC: I'm a bit of a neat freak, my wardrobe at home is colour co-ordinated and I could tell you where each item of clothing is.
AB: That's not a very actor trait!
SC: I worked in a stock room for GAP for a year before I went to drama school — to save money because I couldn't afford to go to drama school. I wasn't very good at talking with customers because I was a bit too honest. There was a woman who asked me if these jeans looked good, and I said, "I don't think they're the right shape for you". She took offence to that and I was sent to the stock room.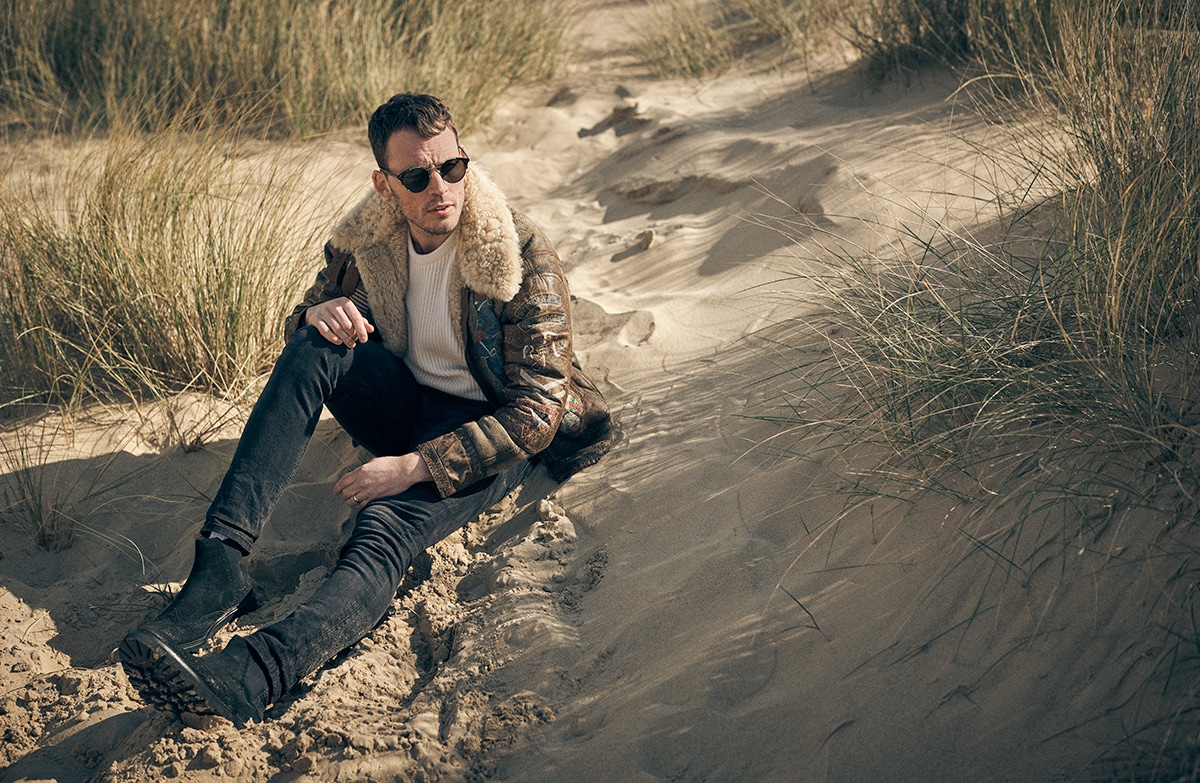 AB: I worked as a kitchen porter for exactly the same reason — because I couldn't be front of house as I would just say crazy shit to somebody if they said something about the service.
SC: How long were you there for?
AB: A couple of months, it wasn't long. I mean, it was washing dishes in a hotel.
SC: What's the worst job you've ever done?
AB: Probably that, but I knew I was going to Los Angeles to do an internship, so I knew I was going.
SC: What was the internship?
AB: I did an internship in Oliver Stone's production company in the late nineties, and I got fired.
SC: You got fired, why?
AB: The executive, who's still around, had just come back from his wedding, so I had started when he wasn't there, and he wanted to meet whoever had started at the company. He was on some power trip and I walked into his office and he had all these pills, about 12 or 13 pills, different shapes, colours, sizes and a plastic cup of water, and he was on his headset and I came in and stood in front of his desk while he was on the phone and he said, "Sit down!" He was then really rude and said, "You're from Ireland and fresh off the boat." I was like, Fuck you! Then he was like, This isn't going to work out, Oliver's last couple of pictures didn't make a lot of money… [Stone] had just made a film called U Turn with Jennifer Lopez and she wasn't very well known at the time, and they were about to do Any Given Sunday and they were researching all this stuff. Then [the executive] took another call, and he just went, "Aha, fuck yeh, no, ah". Then he went, "Wait one minute; 'Out, out!'" That was it.
SC: You were fired?
AB: That was it. I was walked to the curb by the security guy.
To read the rest of the interview, pick up a copy of Issue 66 on the news stands now or click here to subscribe to The Rake.