Sannino: Your New Favourite Casualwear Brand
One of Naples' best-kept secrets, Sannino is a family-owned outerwear brand that doesn't compromise on quality or style. And your wardrobe couldn't be happier...
There's a well known saying regarding Naples. It goes, "Vedi Napoli e poi muori!", which translates as "See Naples and die!" Sure, it is quite dramatic, but also very much plausible. There's the architecture, which is set on top of Greek and Roman ruins, the ambrosial cuisine, diverse culture and the chaotic beauty that reverberates throughout the city. On top of all of that, and the primary reason for The Rake's unconditional love for Naples, is the concentration of artistry and craftsmanship is remarkable. There are so many little-known and established households hidden away down nondescript alleyways. There's no two ways about it, nowhere else on earth has what Naples has to offer in terms of handmade garments and accessories.
For a company of over 40 years, Sannino is one of the aforementioned little-known Neapolitan manufacturers, which we now have the pleasure of offering on TheRake.com. The outerwear business was founded 1981 and like many Neapolitan manufactures back then, it produced garments entirely for other brands. It wasn't until four years ago that the family-owned business (there are currently seven members in key roles) turned its attention to producing under its own name. While you may not have heard of it, the chances that you've come across garments made by Sannino's craftspeople are high, as it produces for a long list of brands in Italy and further afield, names of which, unsurprisingly, are classified. Such is its prowess in outerwear, a lot of its clients merely come to them with a simple idea, and rely on the people at Sannino to create it entirely.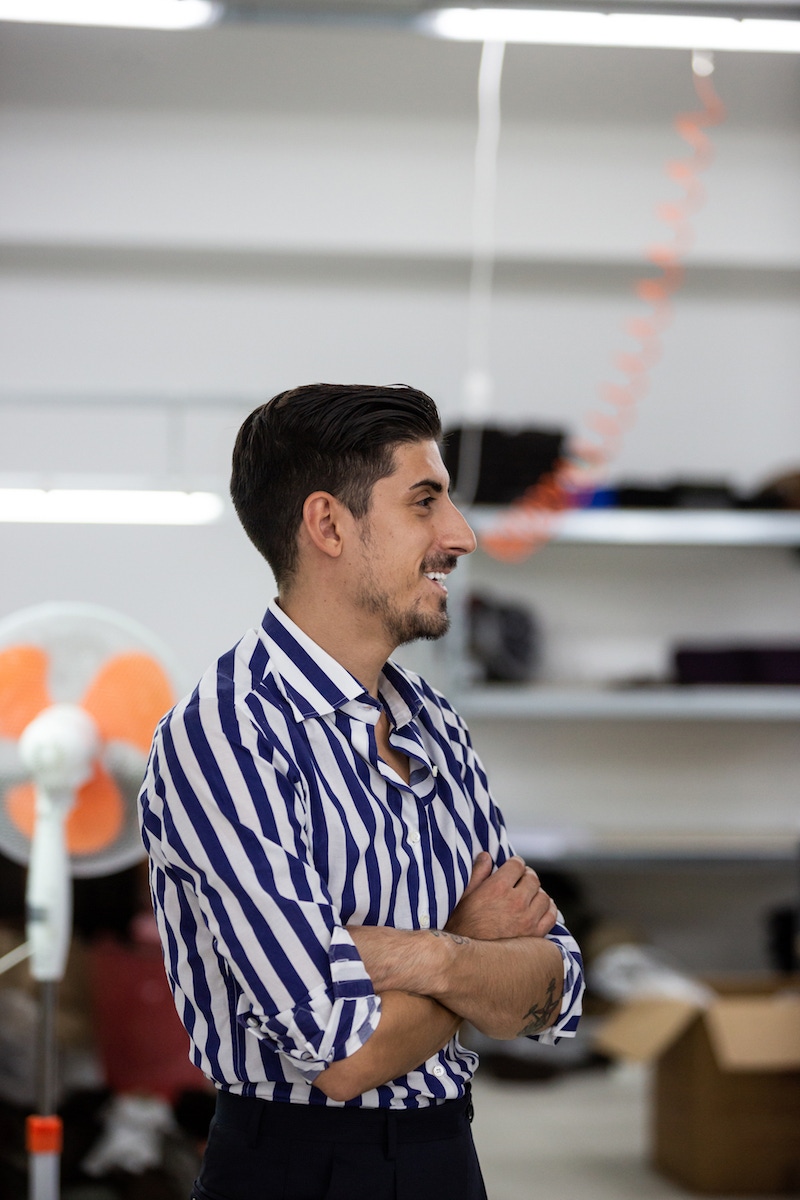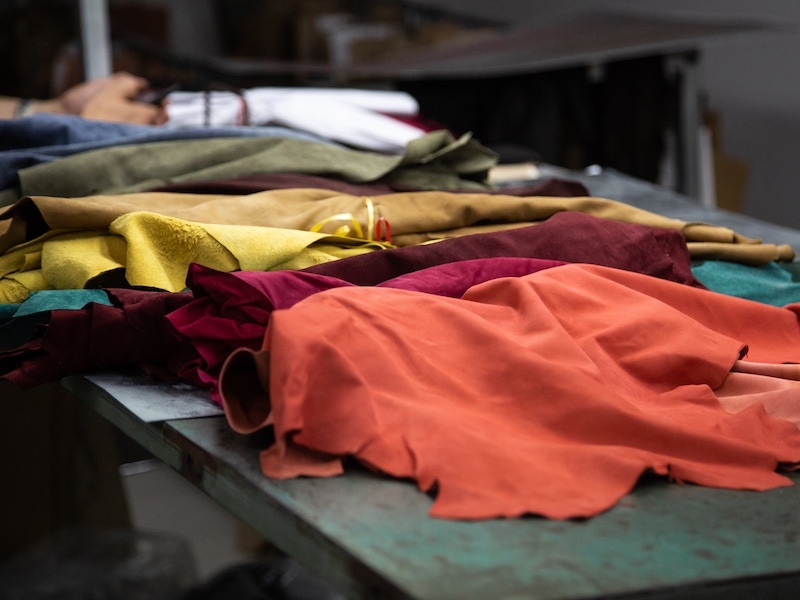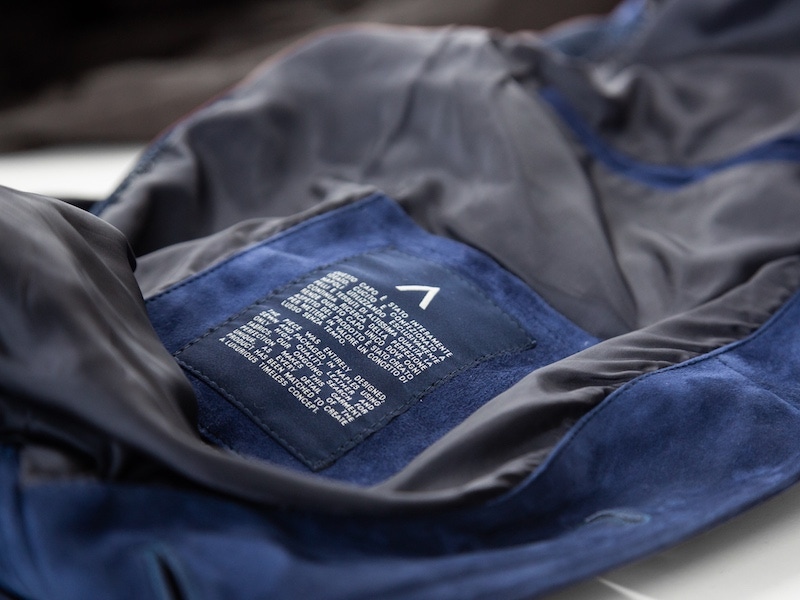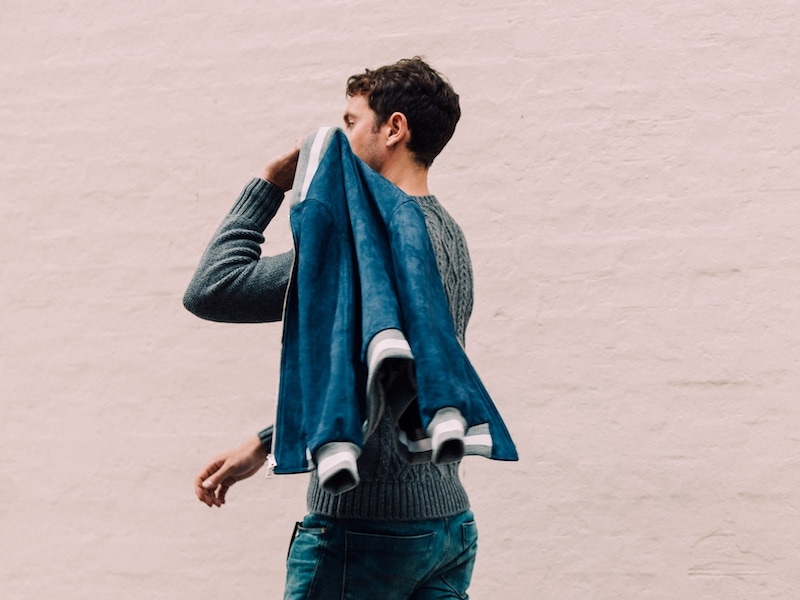 Wandering through the workshop, Alessio Sannino, told me that his family business simply strives to "create the perfect product". He explained that the result of 36 years of working with a range of luxury brands has educated, rather than inspired Sannino and has helped shape their way of doing business. The styles of garments produced range hugely as do the materials used. From working with natural materials — from fine cashmere and wool to richly tanned suedes and exotic skins — to synthetics such as nylon, it's an incredibly versatile maker that's able to meld the two worlds together to create very special garments.
Mixing hand and machine work, much of Sannino's craftspeople have worked for the company for several decades and have passed down their know-how to the next generation. Masters of their craft, Sannino's direction recently has leaned towards contemporary apparel. Less tailoring, more sport and workwear, we've embarked on our relationship with the Neapolitan outerwear-specialist with four pieces that champion its casualwear expertise.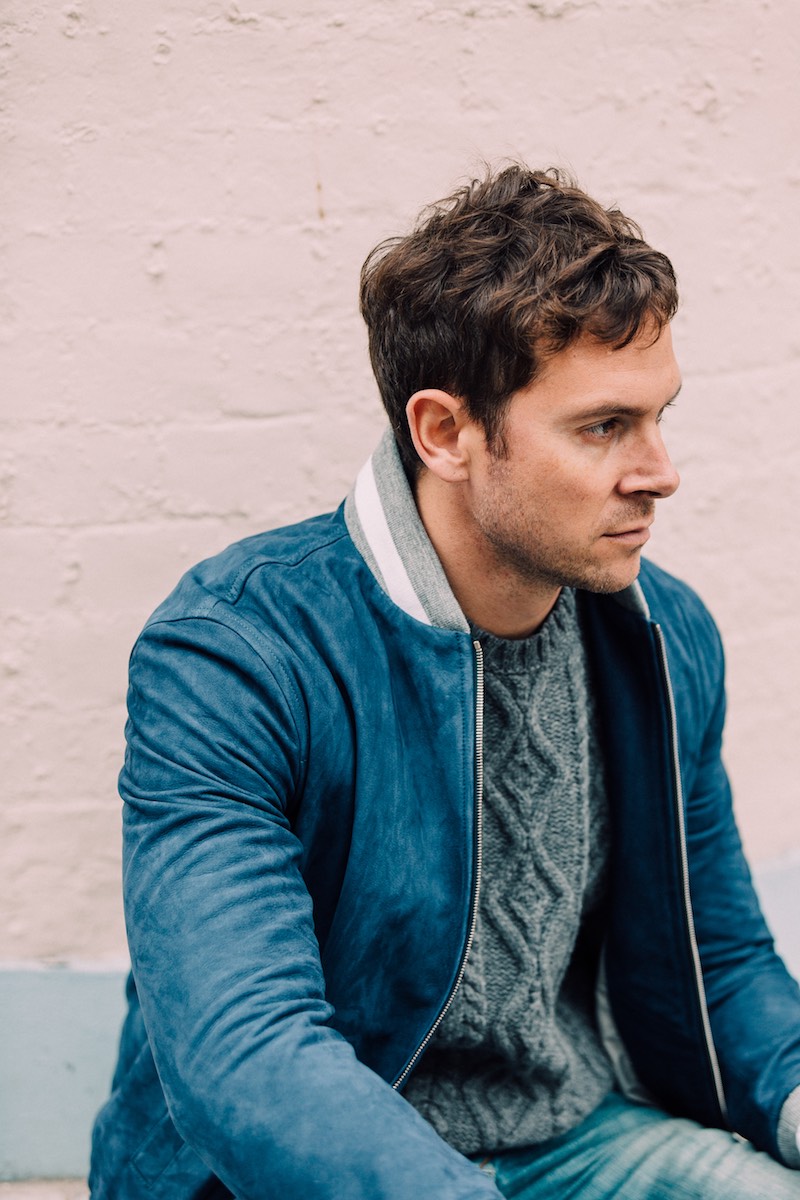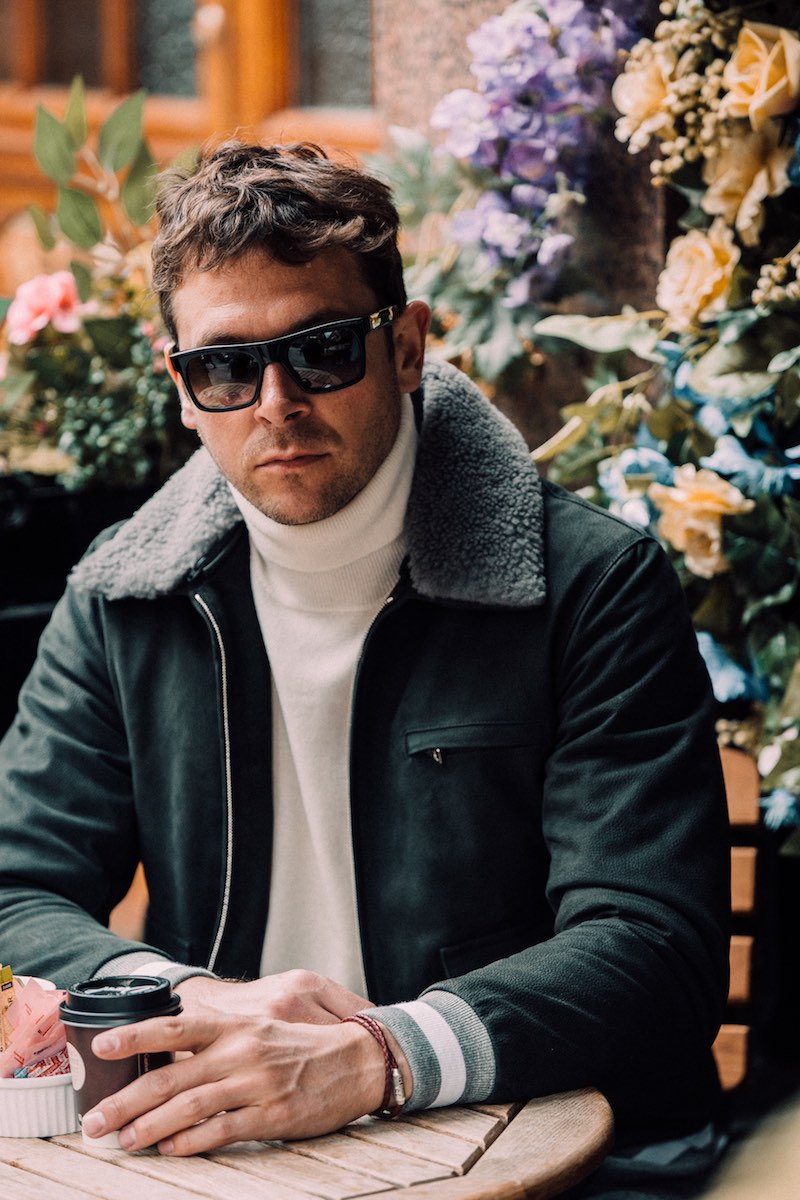 Starting with a military-inspired aviator jacket with an injection of a sporty aesthetic. Cut from a rough, grained lambskin it has a deep, rich anthracite tan. Naples is one of the greatest depositories of leather skins in the world, whereby all manner of makers visit regularly and pick their favourites to then work with, so you can be assured of the highest quality provenance. It features a detachable shearling collar, which helps for when the temperature really drops, two large flap pockets and finished with a jersey ribbing at the waist for extra comfort.
This jersey ribbing also features on the varsity jacket, which is distinctively sporty. It's a bit more punchy than the aviator jacket, too, which is thanks to its electric blue nubuck, which is the top-grain of the skin that's been buffed to give it a suede-like effect. Adding to that is the gunmetal, own-brand hardware, which accentuates the jacket's allure and there are two slanted hip pockets at the waist as well as internal pockets. A great weekend piece that can be worn with denim or flannels.
My personal favourite of the selection is the trucker jacket. Borrowing notes from workwear, Sannino's iteration of the iconic jacket is cut from a grained lambskin. The hardware on the trucker jacket adds a slight touch of masculinity and rawness, which is harmonised with the rich brown leather. Depending on what's worn beneath, the jacket can be adjusted for a more snug fit thanks to buttons on the hems and cuffs.
While our collection borrows from sportswear, military wear, and workwear, uniting it all is exceptional quality. Sannino's prices are modest when taking into account that they're not inflated due to the prices that marketing costs have on a brand. Made responsibly and carefully in Naples by a family of seasoned leatherworkers, Sannino is, without doubt, a hidden gem of the great city and provides one with excellent casualwear that's decidedly fresh, contemporary and well-made.