Sartoria Vestrucci x Fox Brothers Three-Piece Prince of Wales Flannel Suit
Introducing the exclusive three-piece Prince of Wales check flannel suit from Sartoria Vestrucci, made in collaboration with Fox Brothers and The Rake. 
When we were in Florence last month for Pitti Uomo, we had much to celebrate. The highlight, though, was undoubtedly the multi-faceted, five-way collaboration and formation of the 'Rakish Cycling Club' with Colnago, Stefano Bemer, Sartoria Vestrucci and Fox Brothers, which we celebrated with a ride around Florence before a drinks party in a velodrome on a hot, summer's evening with our nearest and dearest. The common denominator between all participants and their proprietors? A love of cycling, of course, but also an unwavering appreciation for all things sartorial and British style with Italian sensibilities. 
Read about the event and ride 
here
.
So, while we produced a stunning and unique road bike (stay tuned for the next issue of The Rake for more on that), we also produced a three-piece suit with Vestrucci using a classic Prince of Wales check flannel from Fox Brothers, and two styles of sneakers with Stefano Bemer, with the uppers constructed with two variations of a Prince of Wales check from — you guessed it — Fox Brothers.
Firstly, a quick run-down on Sartoria Vestrucci, which is owned by Tomasso Melani (also owner of Stefano Bemer) and Tomasso Capozzoli. The Florentine bespoke tailor was founded by Loris Vestrucci in 1950, who impressively made his first jacket aged 12, and still works with the same reverence and dedication now as he did when he founded the workshop. However, thanks to the stewardship of Melani and his business partners, Vestrucci's reputation and prestige is on the ascent, while the standard of execution and a growing affinity with the Florentine way (much like Liverano & Liverano) are helping cement their sartorial clout, too.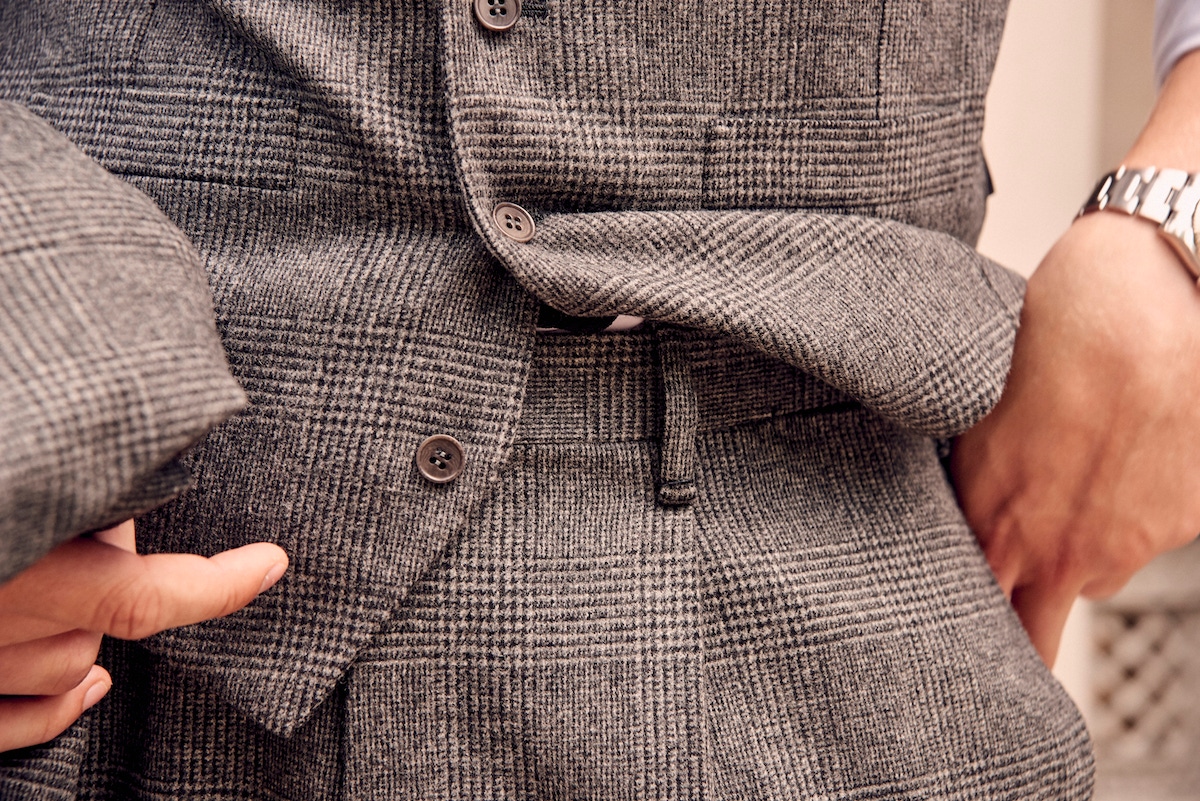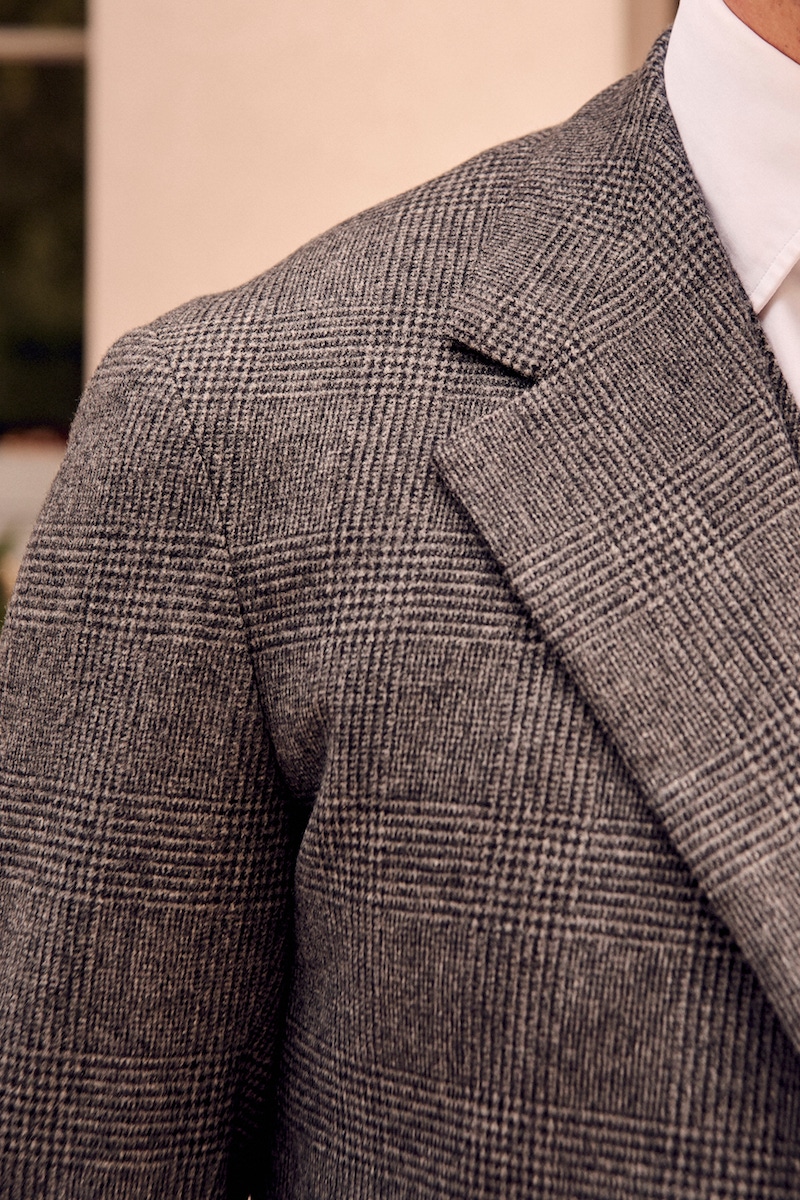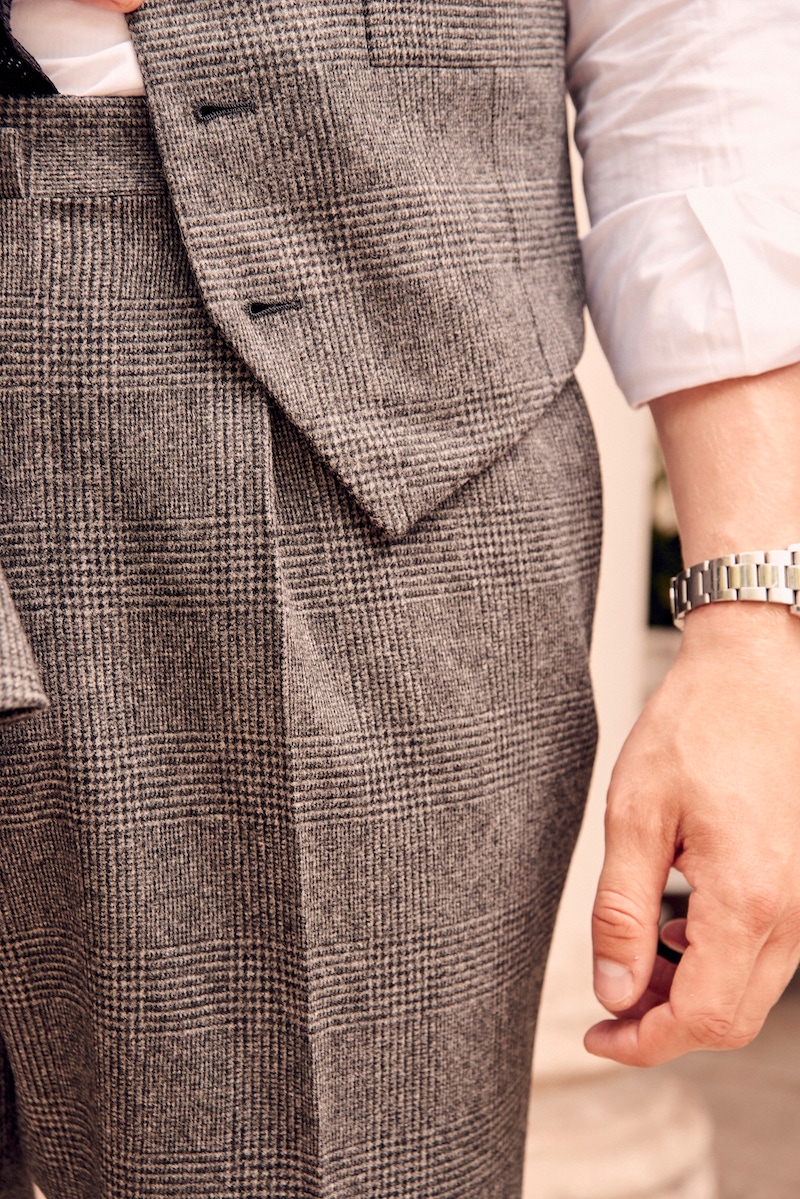 The jacket is cut true to the Florentine way, which is more akin to the British style of tailoring than your typical Neapolitan tailor, an example being the straight breast pocket versus the Neapolitan 'barchetta' pocket. With an extended shoulder that adds a touch of masculinity to the silhouette, the gauge of the straight, three-roll-two lapel is significantly low and characteristically Florentine and meets at the naval. The jacket has fairly closed quarters and a lightly padded chest. Design details like flap pockets add a touch of formality to the style. The trousers are cut with a single reverse pleats and feature belt loops, while the single-breasted waistcoat has five buttons and two pockets.
Stefano Bemer, founded in 1983, is undeniably Florence's foremost bespoke shoemaker that's been marketing its product in brilliant fashion (explore its Instagram and prepare to fall in love, trust me). The company gained great publicity around the turn of the century as being the shoemaker that three-time Academy Award winner Daniel Day-Lewis, became infatuated with, and consequently underwent an apprenticeship with Stefano. Sadly, the eponymous founder passed away in 2012, but that hasn't held back the CEO Melani from pushing the brand forward and it's now one of the most desirable shoemakers in the world.
The sneakers are particularly special, too, and it's something that Fox Brothers has done infrequently but well over the years (there was a highly successful collaboration with Nike in 2013), but not with a shoemaker of Bemer's standard. The two styles are easy to wear and come in two variations of the Prince of Wales check — one the same as the suit, and one more exaggerated. The former is a whole-cut — if you can consider it that, as it's not leather — with a pull tag on the tongue with white laces, and the other a two-tone, with a complementary brown calf toe cap and tongue, and black laces. It might be a bit too much to wear the sneakers with the suit, and we don't recommend it, but that's not to mean that you shouldn't try it. Both sneakers have of course been constructed to Bemer's exacting standards, with hand-stitched uppers and top drawer materials.
Overall, it's a concise and classic collaboration that combines the best of both worlds, these being the Italian and English ways of all things sartorial, and we're certain that you will enjoy and cherish it in your wardrobe.