The Woolmark Company x Scabal: Handling Perfection
The Woolmark Company and Scabal have collaborated on a video that celebrates craftsmanship in all its forms, highlighting just what it takes to achieve hand-crafted perfection.
The early 20th century marked a drastic shift in the clothes-making industry. Mechanisation rapidly spread, and companies swiftly learnt that they could produce more garments for less cost if they employed machines rather than people. There was never any doubt that mechanisation wasn't the future. It revolutionised the way clothing was made in terms of speed, efficiency and reliability - even the simplest sewing machine could out-stitch a human being in both pace and accuracy. Yet something got lost along the way. The machines got out of hand, and now, with automation the next big step, less and less people have a part to play in the creation of clothing. Somewhere along the line, the human touch was lost.
There are some companies that have never strayed from handmade however, and continue to proudly employ skilled artisans who approach their work like an artist would a blank canvas. For these brands, it is quality and execution that is emphasised rather than speed and volume. Founded in 1938, Scabal is one such entity, and to display dedication to the 'heroes of handmade', it has collaborated with The Woolmark Company to showcase just how a select number of craftspeople are harking back to the golden ages of artisanship, producing the finest goods of their respective fields.
Scabal is renowned for its innovative production of natural fabrics, which are crafted at the company's English mill before being utilised by some of the world's most prestigious tailors and high luxury brands. The Belgian brand also produces its own-label suits, which are noted for their contemporary cut and exemplary use of fabric. Partnering with The Woolmark Company on a collaborative video was a natural move, as both brands are incredibly passionate about high-grade wool, and the differences it can make to a garment. Merino wool is noted for its adaptable nature; it can effortlessly absorb water vapour from the skin, before evaporating it into the air, meaning it's entirely breathable. It's also machine-washable and, perhaps most importantly for tailoring, it won't crease thanks to the bouncy lustre of each Merino strand, which is comparable to a coiled spring that leaps back to life after being compressed.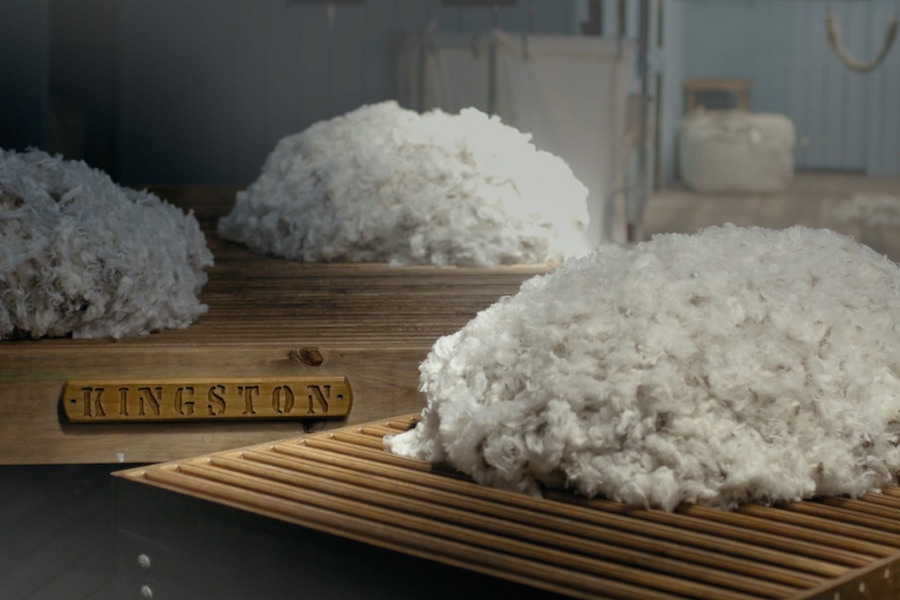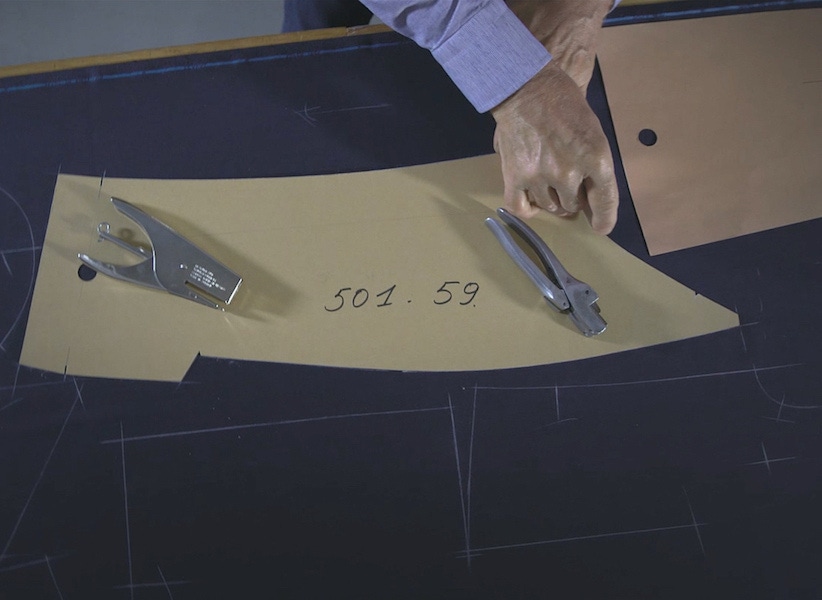 In the video collaboration between the two brands, Scabal highlights the proficiency of its own craftspeople, who hand-cut, hand-chalk and hand-stitch every element of their tailored garments, displaying the impressive attention to detail that goes into the creation of a beautifully-made suit. Yet parallels are drawn between Fred Jourden of Blitz Motorcycles - who handcrafts custom motorcycles from his workshop in Paris - and Peter Goossens, who transforms simple produce into world-class cuisine at his three-Michelin Star restaurant Hof Van Cleve in Belgium. Whilst situated within drastically different fields, each craftsman showed in the video demonstrates a dedication to perfection, regardless of the time it takes to achieve it. Gregor Thissen, Chairman of Scabal believes, "Modern technology and the ever-present possibilities of digital are major achievements of mankind, and while we fully embrace the enormous opportunities they present, they should never outweigh or obliterate the importance of human involvement in the production and presentation of a quality product - the human touch. It is with this in mind that we very strongly support craftsmanship, human skill and expertise at every level of our brand." The Woolmark Company Managing Director Stuart McCullough continues, "It's the coming together of two iconic, global brands, which both place great emphasis on quality and heritage and who handle perfection in unique ways." The values embodied by the two brands are at the very core of
The Rake
, and whilst it is true that fast fashion continues to dominate the clothing industry, it is brands such as The Woolmark Company and Scabal who are leading the charge when it comes to artisanship that not only harks back to the golden years of classic style, but also continues to push the boundaries of what is possible with wool, producing fabrics and garments that will inform the way we dress in years to come.
www.merino.com.
www.scabal.com.