Scarosso: New-school Shoemaking
Meeting at university, this accessible luxury brand's founders were driven by similar motivations to those that inspired The Rake Values.
Among the reasons that The Rake Values was established was a desire to offer high-quality, well-made men's garments at accessible prices. Our goal was to grow the appreciation for top-tier menswear among a broader audience, to "reduce the price of beautifully crafted and perennially stylish clothing, bringing timeless style within the grasp of a new generation of customers," as founder Wei Koh expressed it in his mission statement. When Scarosso launches nearly a decade ago, it's intentions were much the same. The idea was for a company creating classically styled, quality Italian-made footwear — but that thanks to the elimination of various unnecessary overheads and intermediaries, would retail its product at a price-point roughly half that of competitors'.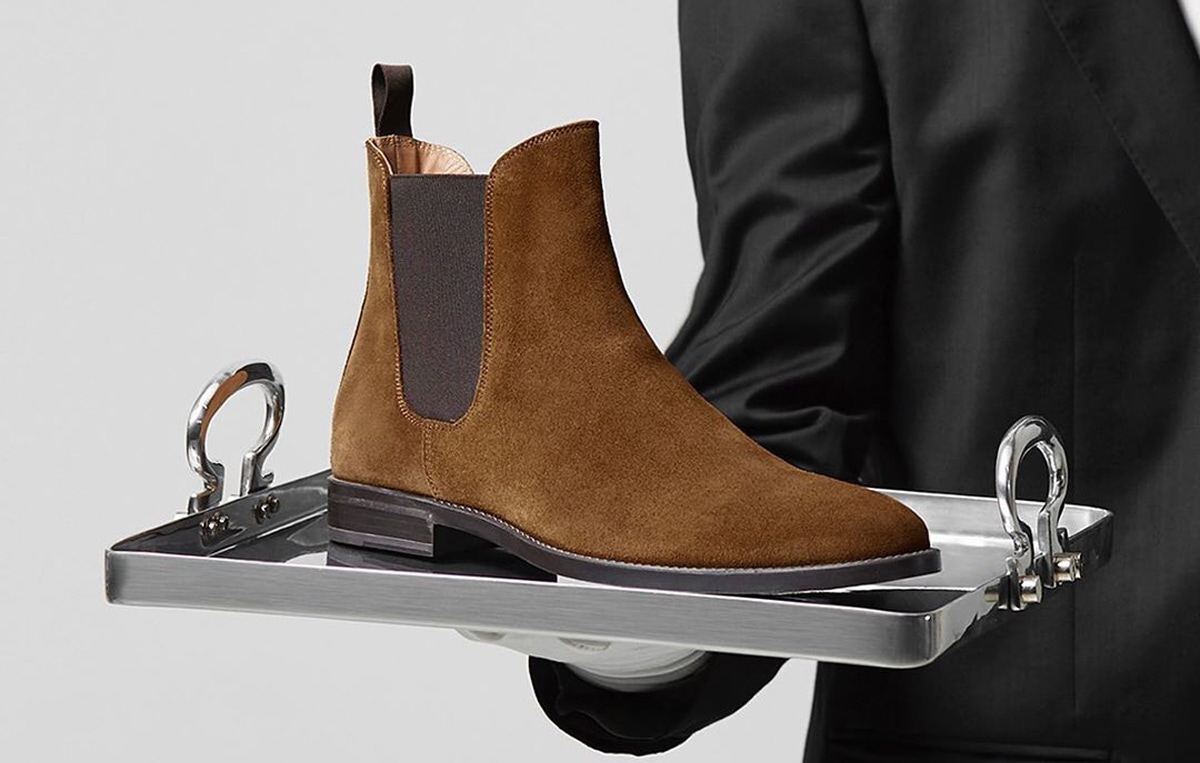 The business plan made such good sense that the founders put it in motion and actually build the company. They found facilities that could produce the standard of shoe they demanded at acceptable prices in the Montegranaro municipality, a shoemaking mecca in the Marche region (famed as the home of iconic luxury brand, Tod's), situated near Italy's east coast, roughly midway between Florence and Rome. However, in order to take advantage of the city's thriving start-up scene and pool of investors, the founders chose to headquarter the company in Berlin, Germany. The brand name they selected was an amalgam of the Italian words for shoe, 'scarpa', and red, 'rosso' — thus, Scarosso. The aesthetic space Scarosso would inhabit, they decided, should be classic, refined, refraining from outre extravagance but nevertheless evincing a keen sense of Milanese chic. The company would make footwear for both males and females, and would be strongly skewed toward online retailing, all the better to keep costs (and thus, prices) down.
Mostly Blake constructed, as is de rigeur for the sleek Italian shape of shoe, the range of men's Scarosso footwear available on The Rake runs the gamut from relaxed sophistication (velvet slippers, svelte loafers) to serious business (monkstraps, lace-up Oxfords) to laid-back sportiness (luxe sneakers, espadrilles, suede driving mocassins) and ruggedly handsome (Chelsea, jodhpur and walking boots). What doesn't vary is the remarkably reasonable pricing across Scarosso's entire offering — particularly the product array found here, in The Rake Values.