Serà Fine Silk: An authentic thread of Italy
With a unique, rare and artistic imagination that perfectly grasps classic men's elegance through her exquisite silk accessories, Francesca Serafin of Serà Fine Silk is not slowing down. Slippers, card holders and the impending drop of silk boxer shorts ensure that sophisticated elegance is a not substitute for comfort.
Before Beau Brummell entered the arbitration of men's taste, the aristocracy of early Georgian London were wearing powdered wigs, make-up, perfume and elaborate silks. Known as 'Macaroni' fashions, it came about when British nobility and the landed gentry returned from their coming-of-age Grand Tour in Italy with a penchant for excessive continental fashions. Times have changed, but what is not in doubt is the passion, creative zeal and flamboyancy that Italian people bring to craft, style and enterprise. It is these innate Italian characteristics blended in with hard work – and an unequivocal appreciation for classic menswear that has led Francesca Serafin down an unusual path to pocket squares. Starting her career as a corporate lawyer, she practised in the United States, China, and Milan. However, having grown up in Verona with a father as an architect and a mother who collects beautiful materials, Francesca has always been fascinated by vintage fabrics. Even during her hectic early corporate life, she would consistently find herself sourcing vintage silks to turn into beautiful accessories. Secretly she may have known it wasn't just a hobby, but it wasn't until she made a few pocket squares for her boyfriend at the time – where she received an almost overwhelming response of compliments from family and friends. She soon took her elegant creations to Pitti Uomo, where the feedback was equally positive. Naming her burgeoning business Serà Fine Silk, Francesca started to design her own patterns, which at first was limited to a couple of accessories, but has now expanded to ties, scarves, bow-ties, slippers, braces, wallets and much more, which can all be found on TheRake.com.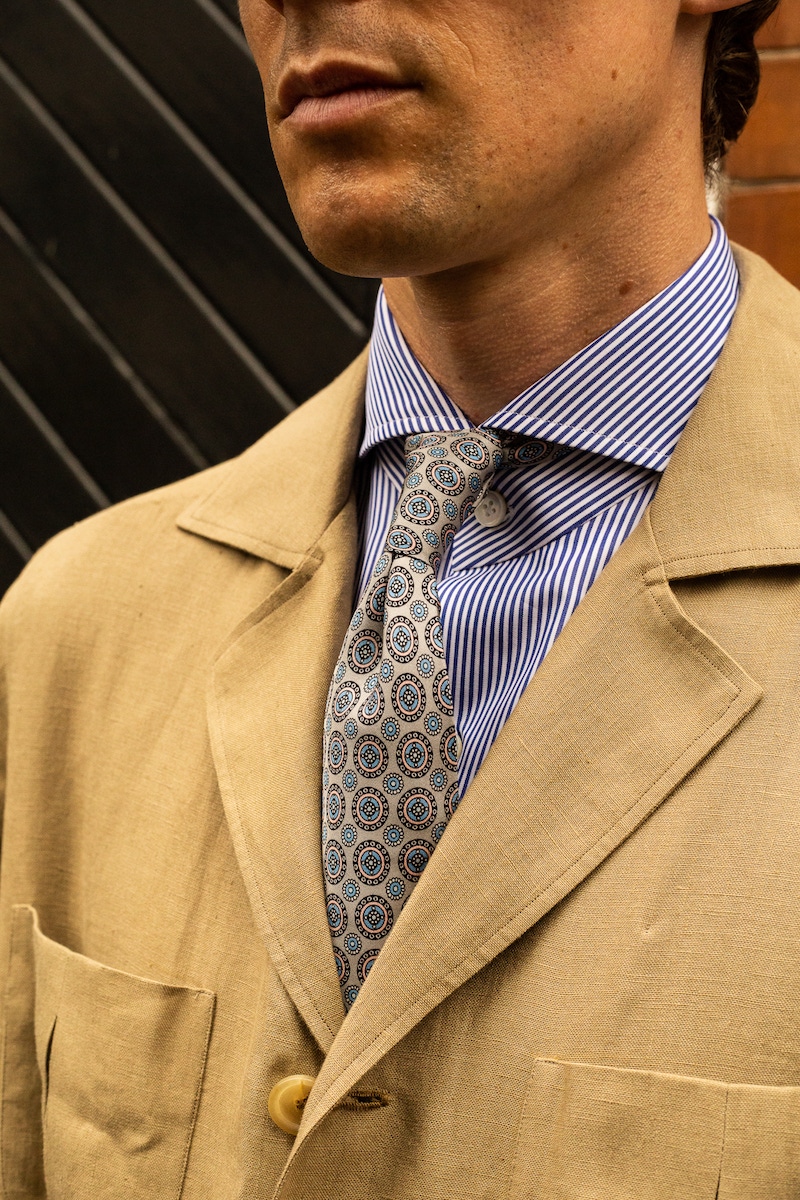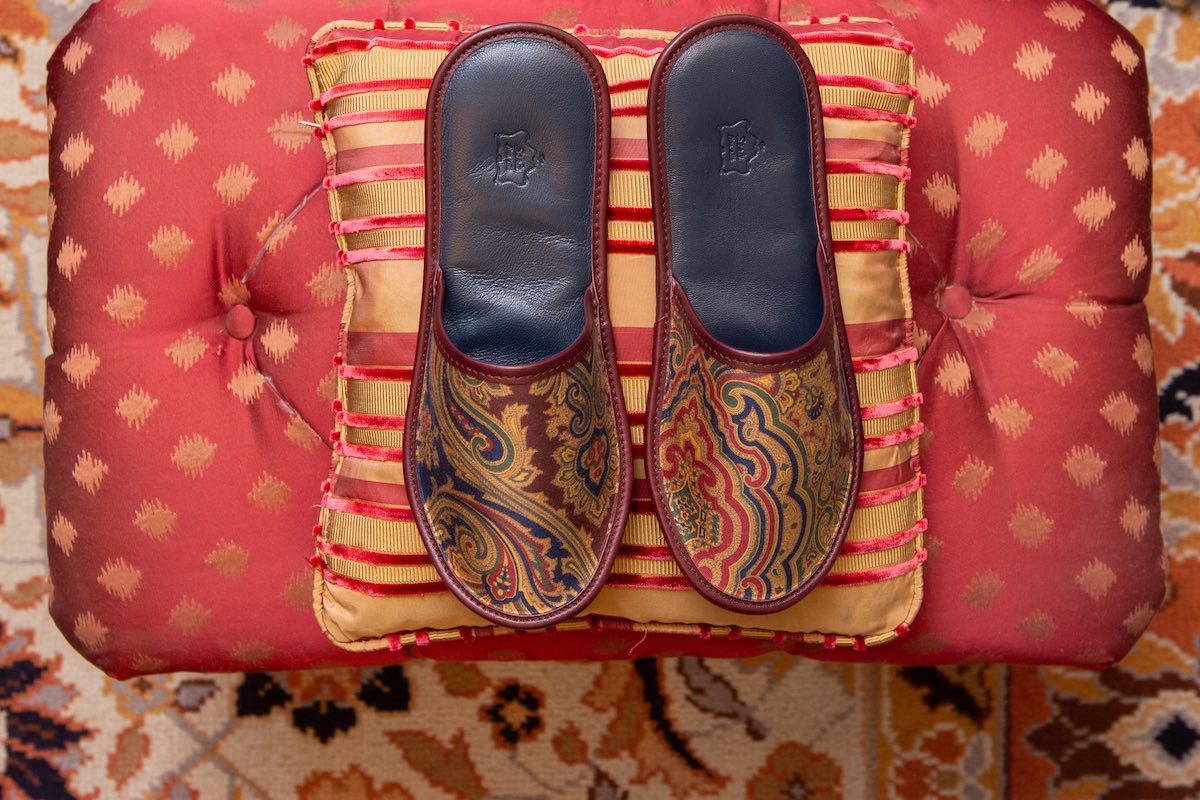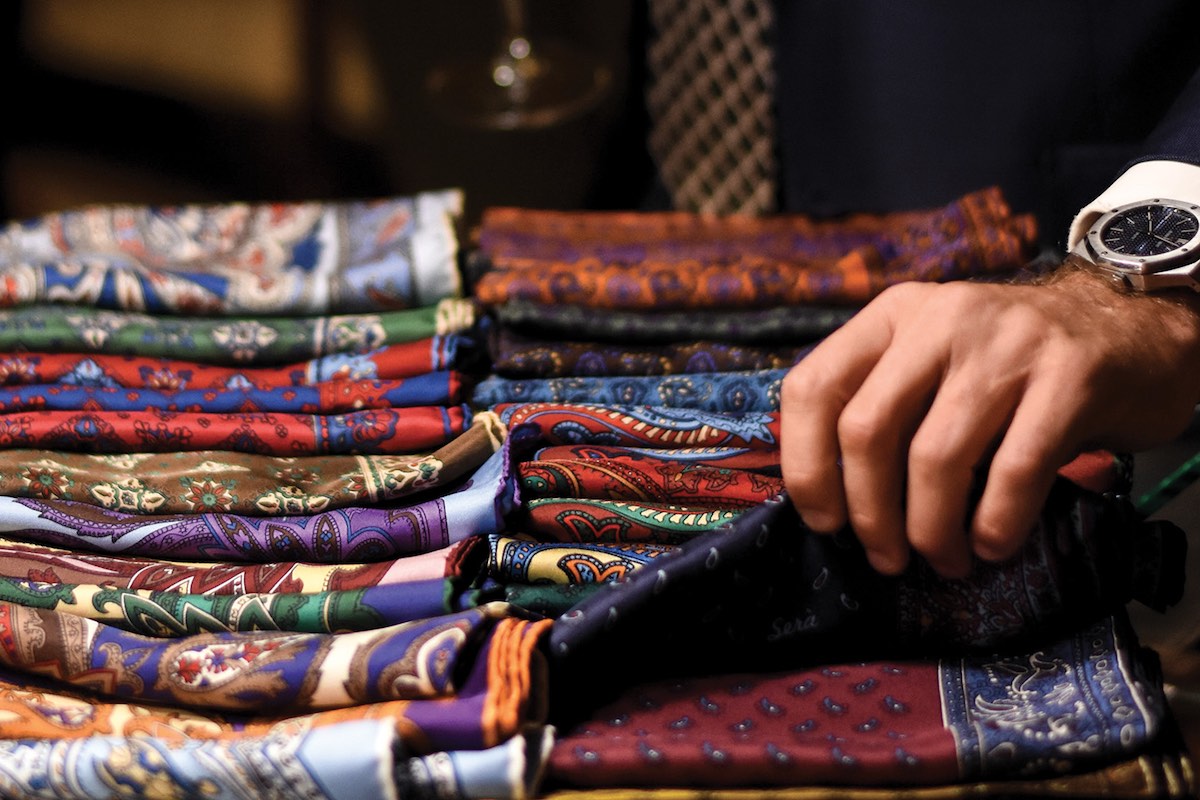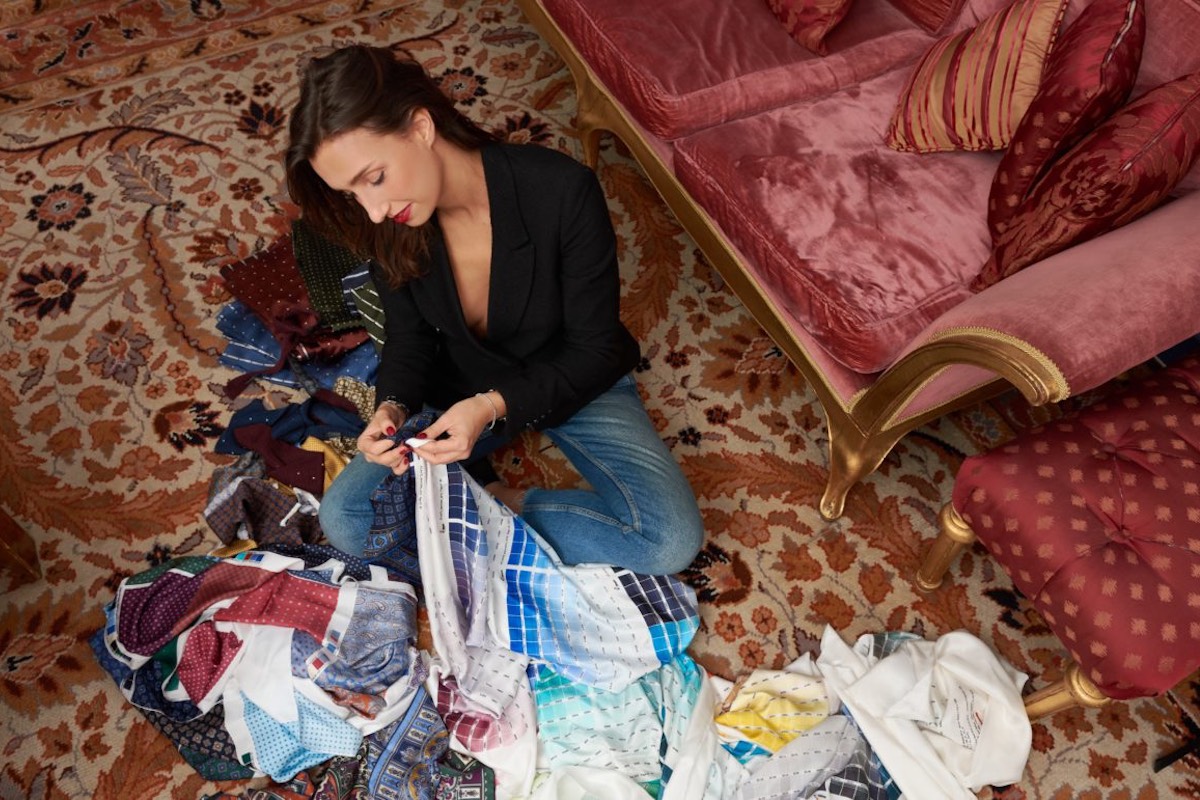 Francesca once told The Rake: "To me, silk is magic. The way the light reflects on it and the sensation you get when you touch it means a lot to me; I wanted to create products that allowed people to feel what I feel." Francesca has certainly achieved this – as not only are all her pieces visually beautiful to look at, but the silk used is from the historic silk hub Como, which makes it quite simply a celestial silk to touch. One item in particular, where the silk is able to impart its smooth sensation on the skin is the double-sided reversible silk scarf. Lightweight for the summer months, it comes in three charming different prints of paisley – all of which will add a scent of sophistication to any outfit. One of Francesca's wonderful attributes is that she acutely envisages how an accessory can subtly add a touch of eccentricity to a man's outfit, whether it be through a pop of colour, a flourish of pattern or through the stories that her products tell. As alluded to earlier Francesca is deeply inspired by Italian culture. You will find exquisite references to Italian cities, islands, flowers, the opera and the Mediterranean Sea in her creations. Dedicated to a number of Italian cities, her latest selection of pocket squares, made in the Como region, with hand rolled edges, have the ability to add some authentic Italian flavour to an outfit. Perhaps none more so than the Pellestrina pocket square. A few years ago, when Francesca was with her family on a boat to Pellestrina (an island near Venice) there was a beautiful pink sunset that reflected on the water. Francesca said to her mum, "Look! It seems like silk!" Her Mum exclaimed, "Of course my dear, you see silk in everything!" And now she has produced a Pellestrina pocket square in a charming pink pattern, that reflects the scenery of the island. Stuffed neatly into the breast pocket of a navy tailored jacket, you can carry a little bit of Pellestrina around with you, whilst the pink would add a nice splash of colour to the jacket.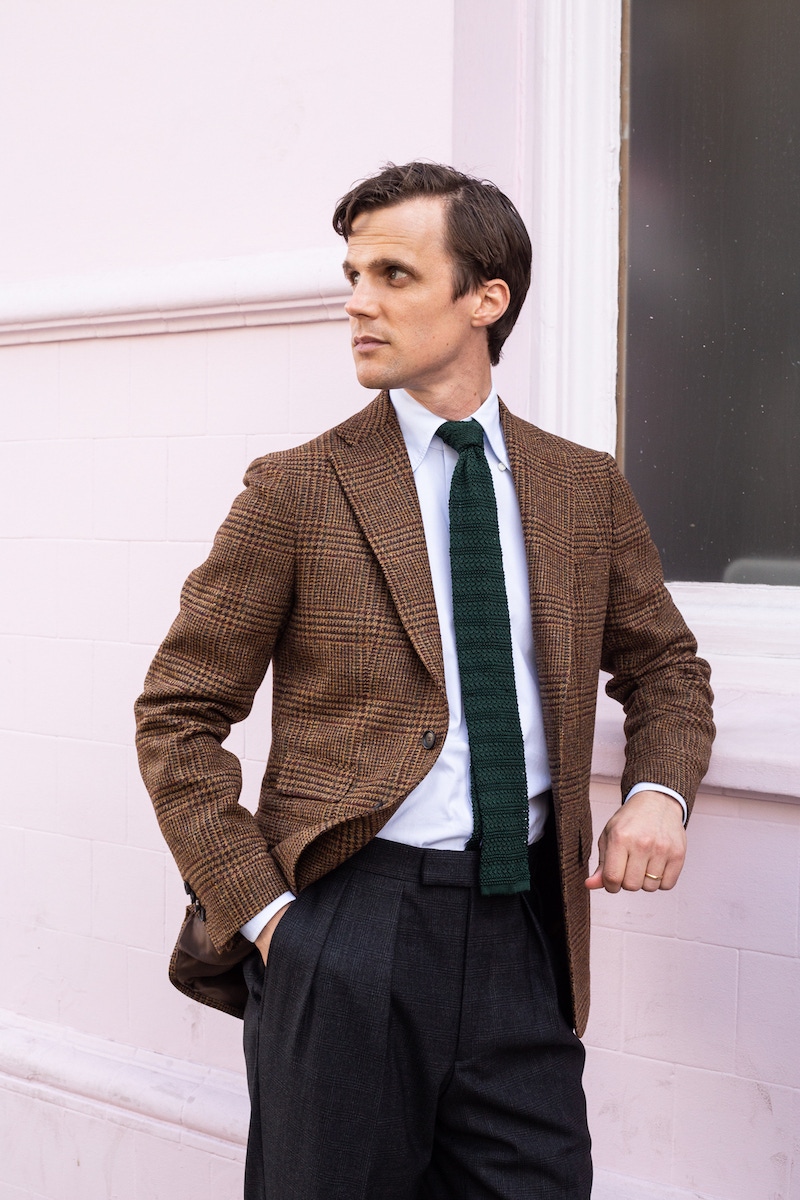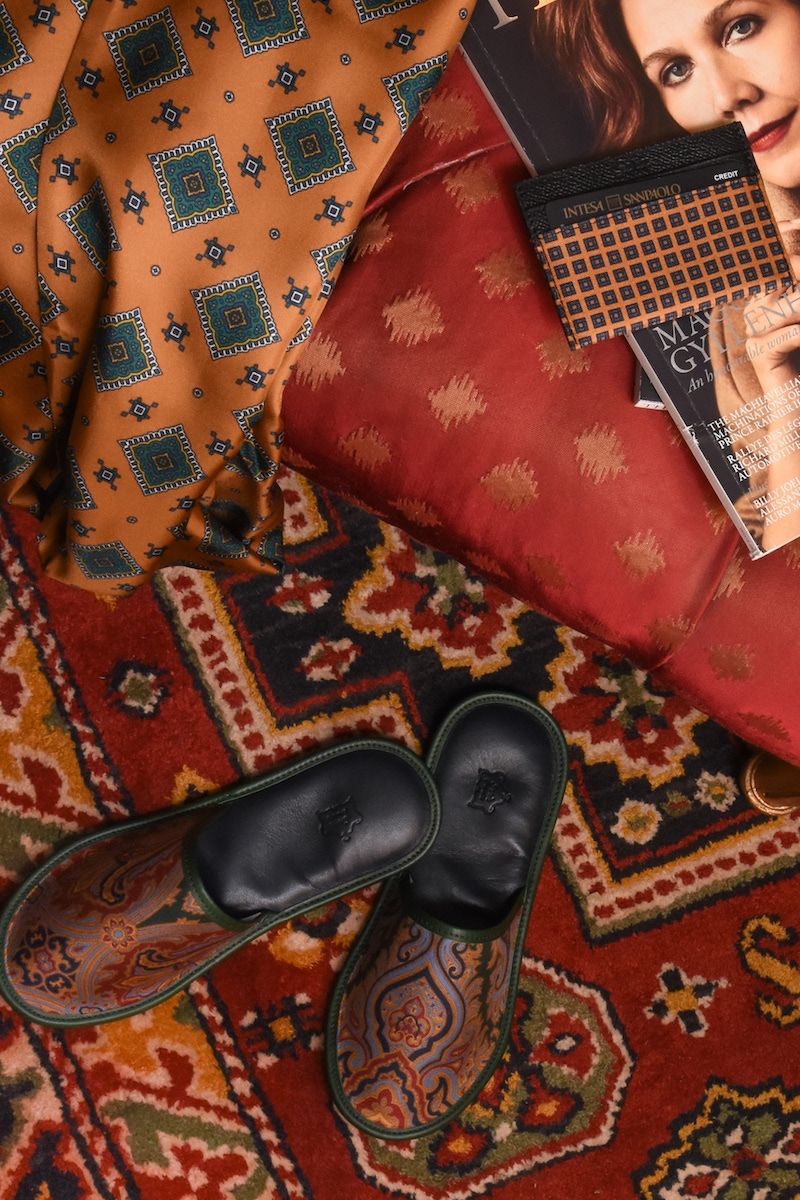 A pocket square is a discreet source of self-expression, and if you want to take it up a few notches, you should start having by some fun with your ties. External forces have done their best to sweep away the relevance of the tie, but here at The Rake, we're very much of the opinion that's it's still a fundamental in a man's sartorial arsenal. Workers are being summoned back to their offices, cocktail party invitations have been arriving and the consensus is that people are fed up with sweatpants and hoodies, which only bodes well for the tie. Being a silk specialist, Serà Fine Silk is the go-to place if you're looking to strengthen your tie rack. To ease your way in, the brand's selection of knitted silk ties strikes a perfect balance between smart and casual, whilst any one of her patterned silk ties would be a fine choice to wear to work. Not everyone will be returning to the office. The working from home arrangement is here to stay for some folk, which does mean staying comfortable in the home. Using her creative spark when it comes to silks and pattern, Francesca has produced a fun selection of silk and leather slippers. Each model has the brand's signature printed silk, and with their smooth goat leather linings they can be worn comfortably with or without socks. As the advection of hot air starts to travel in from Saharan Africa, it would be wise to ditch your sheepskin lined slippers in favour of these delectable models.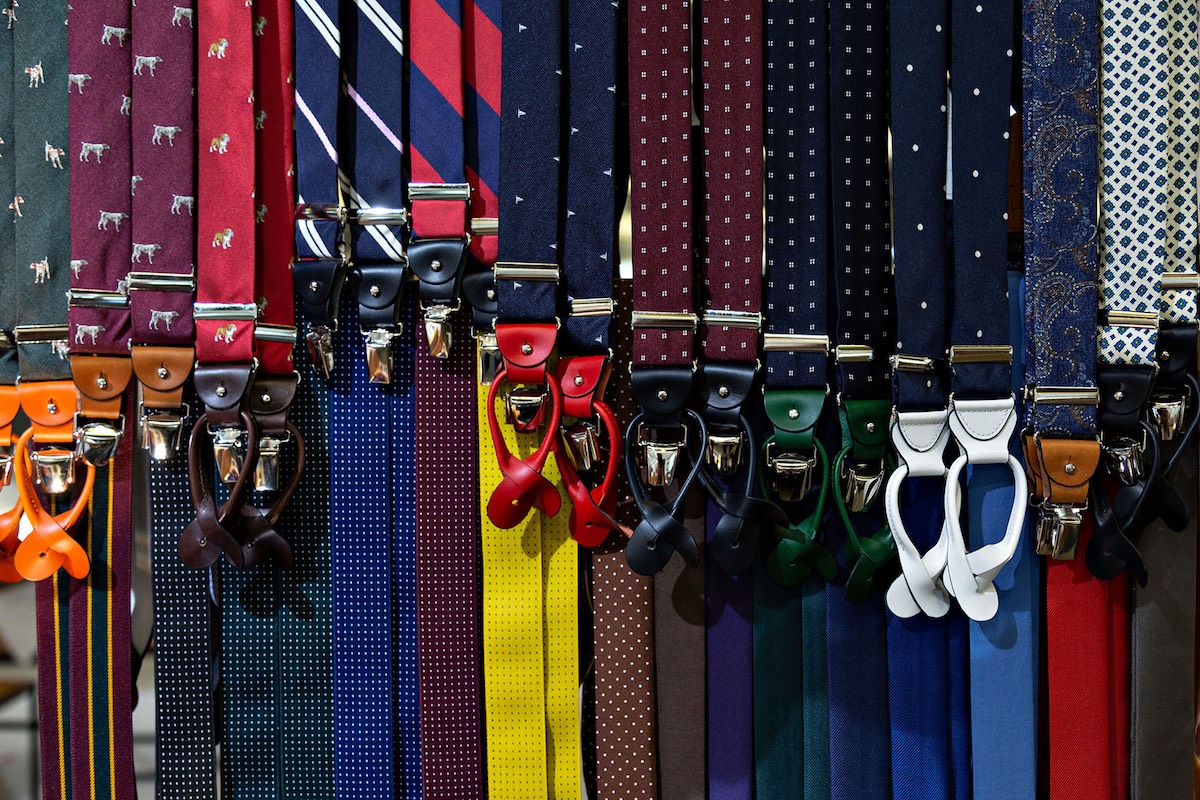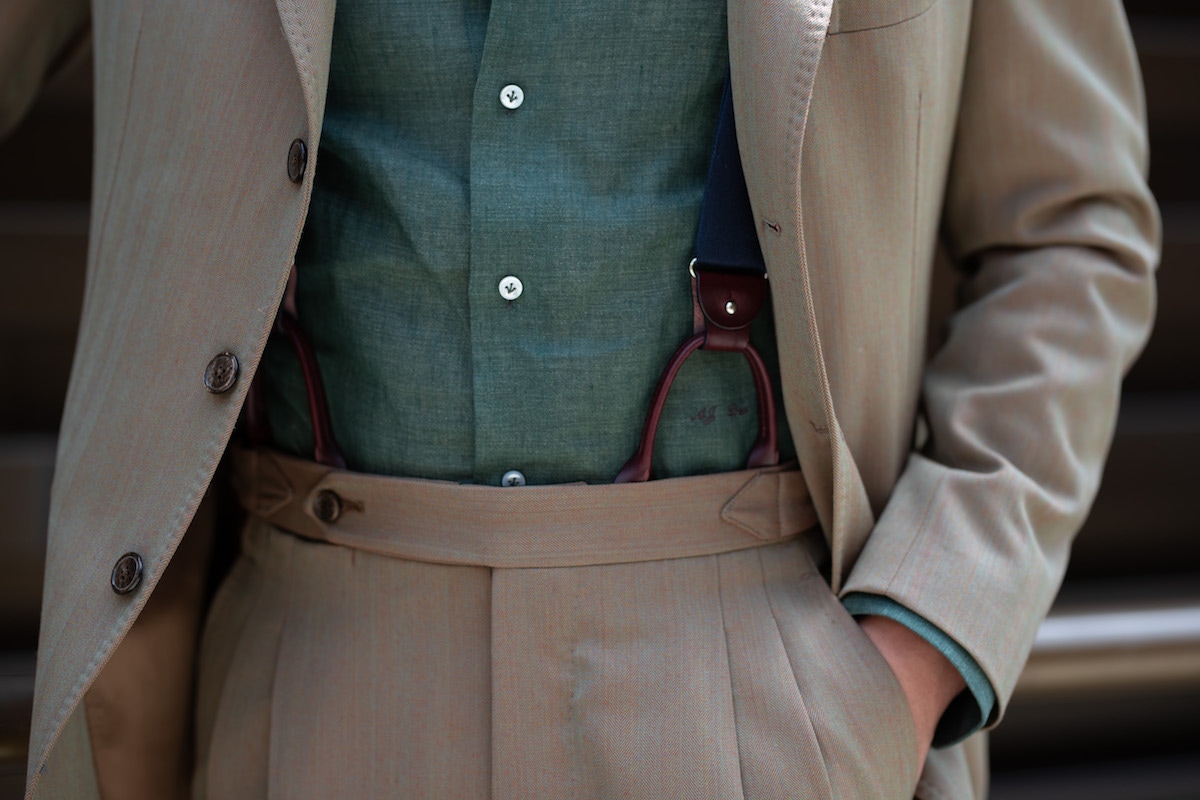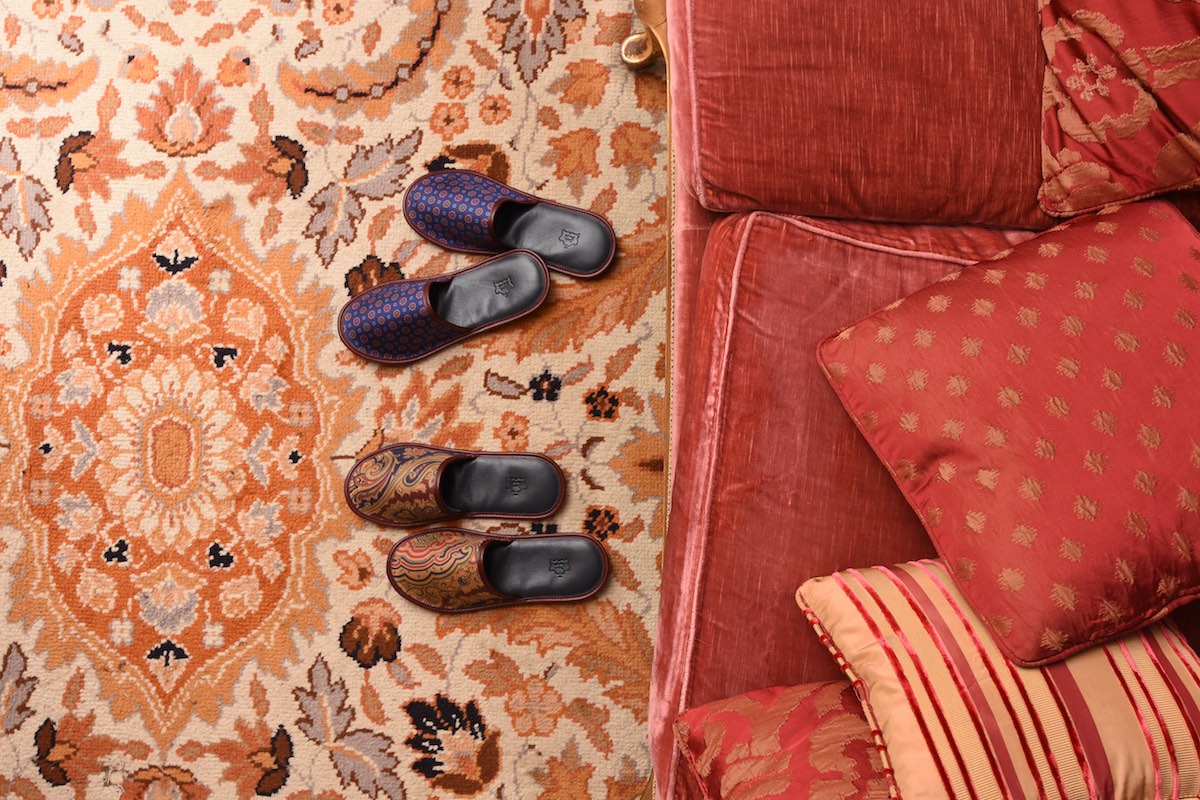 On the theme of the home being the living and working sanctuary for some, we're excited to announce that in the near future, there will be some luxurious, sensuous and stylish silk boxer shorts arriving from Serà Fine Silk. Elsewhere, back to our current assortment, you can find kaleidoscopic card holders, and masks, whilst her range of accessories in the more refined and sophisticated canon of sartorial menswear, such as bow-ties, braces and cummerbunds – are all shrewd investments for when the time comes to the look the part at more formal events.