Serica watches - the time has come
The inaugural W.W.W watch by Serica in collaboration with WM Brown's intrepid interlocutor Matt Hranek deserves every bit of your attention.
In what seems to be hegemonic watch industry long dominated by the few, there is a quiet rebellion stirring. While the big Swiss heritage brands continue to wield great influence over the high-end and collectible market, as evidenced by the huge auction values seen this year, there is change afoot as an uprising of newer, smaller brands break through the ranks, offering watches of great build quality, irrefutable style, and... the real kicker... incredible value. If you've been a reader of The Rake for some time, you'll be no stranger to the name of Matt Hranek. Long-time contributor to The Rake and now the progenitor of his own lifestyle publication WM Brown, Matt is a well-heeled, silver-tongued, fun-loving gent with a keen eye for classic style. So when he first told us about a watch that he wanted to produce some time ago, our ears pricked up because Matt's involvement in matters of style and taste is a surefire indicator of classical elegance. Teaming up with Jérôme Burgert, co-founder of Serica, has in turn realised the birth of a new watch that simply goes by an acronym used by the British Army in 1945:  W.W.W - Wrist. Watch. Waterproof.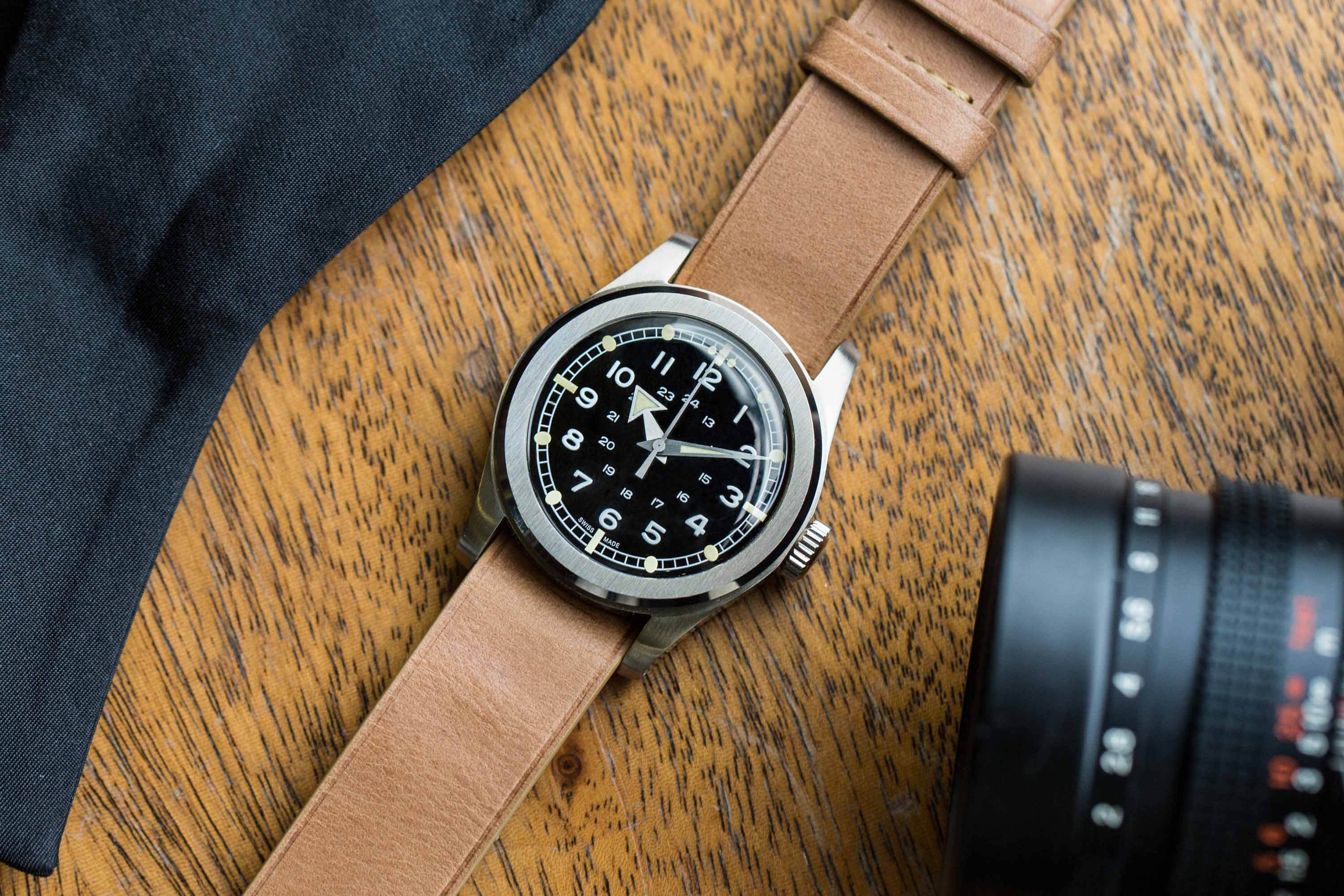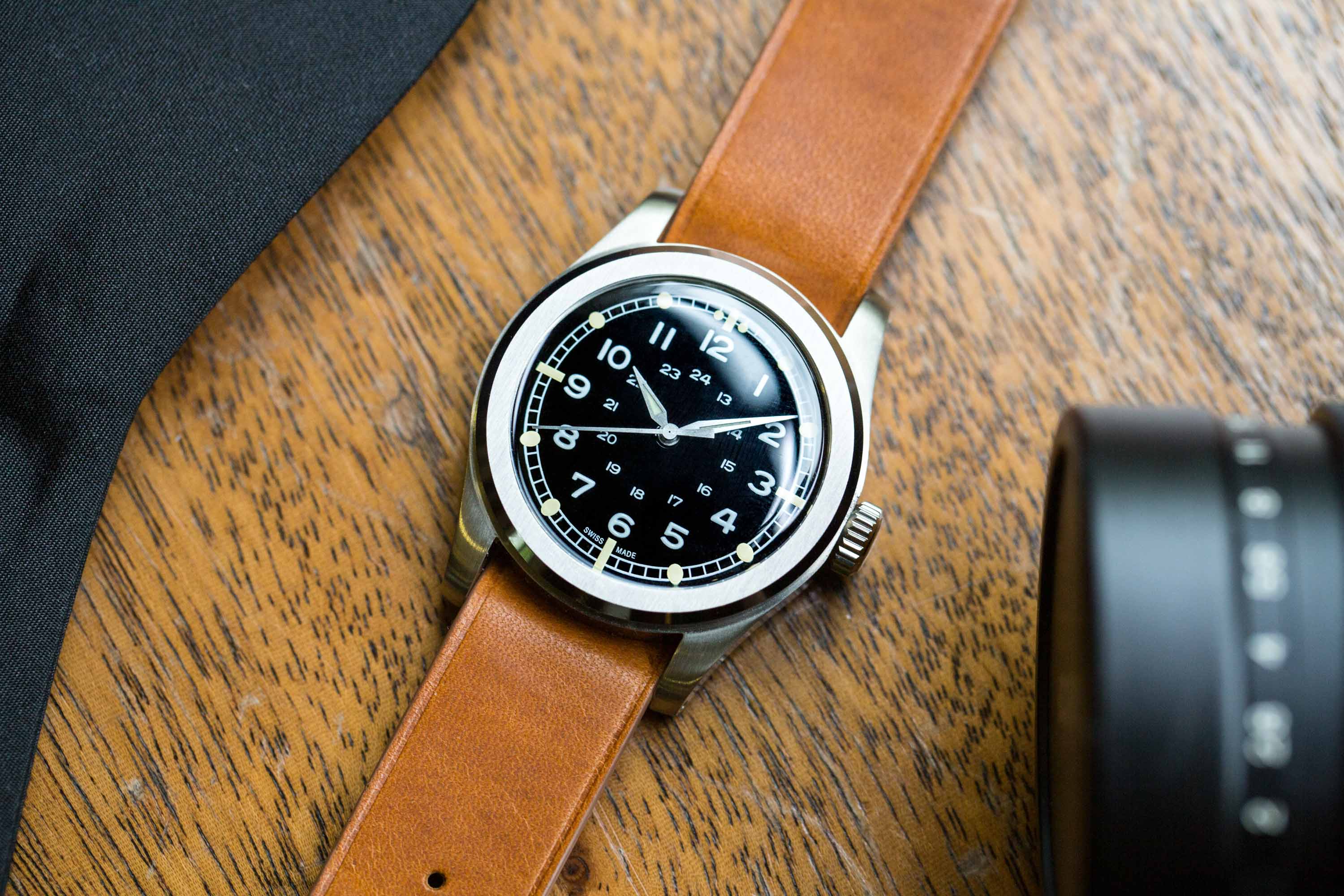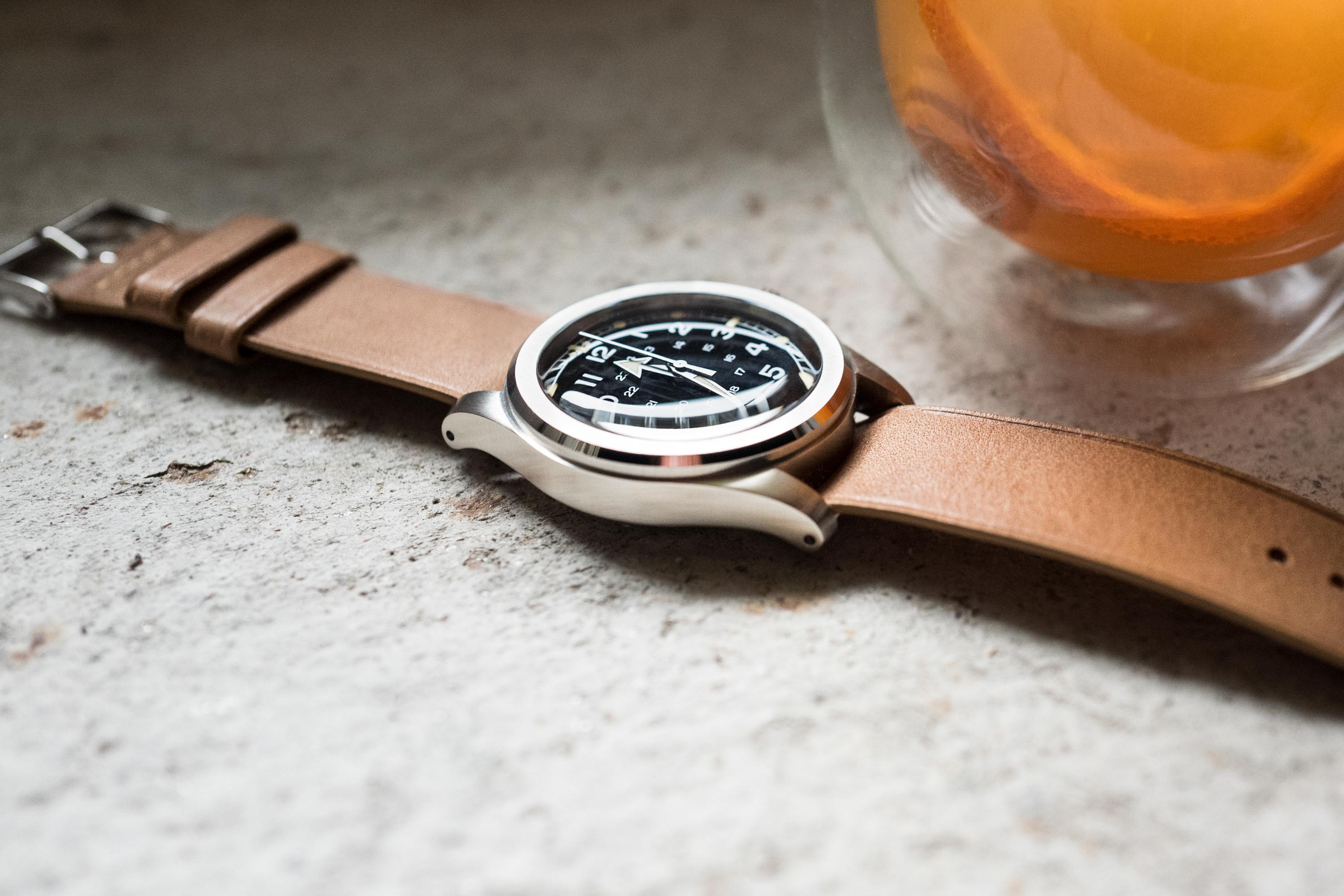 "The Serica watch is a partnership built on friendship," explains Burgert. "Friendship and a common belief that a well-built reliable mechanical tool watch with a meaningful  design was a rarity nowadays under a certain price point. Where is this daily watch that truly makes your eyes sparkle brighter when you put it on your wrist? Why can't this watch afford to go for a swim or a run anymore? And more importantly, why doesn't it exist anymore in a price-range that allows you to travel the world without overthinking it? No satisfying answer came to us despite our fairly accurate insight into the  watchmaking industry. Maybe it was the whisky talking that cold night in Geneva, but for a minute Matt and I thought that we had a pretty good idea about how to create such a piece. A watch that would tick all our boxes, even on vacation. A year and a half later, here we are, sharing this vision with other enthusiasts." Even for seasoned watch enthusiasts, the question of what watch to wear for the rigours of everyday life remains. Of course, if you don't mind bashing about your Rolex or Audemars Piguet as you go about your quotidian tasks, then so be it, but for many a mortal, the trials of stepping out of the house and going about life don't merit the wearing of a small fortune upon one's wrist. The svelte 37.7mm W.W.W attempts to bridge the gap between the classical styling of the military field watch; a rugged mechanism; and of course price, which we think Matt and Jérôme have achieved with aplomb. We've field-tested the watch in a variety of style scenarios and can say with absolute certainty that it holds its own in all of them. The military style cues and many strap options gives the W.W.W an undeniable masculinity but it's never overpowering thanks to the neat diameter. Also, the absence of any branding on the dial offers a refreshingly minimal style, devoid of distractions. It looks perfectly in place at the end of a rolled-up denim sleeve in the great outdoors, but equally comfortable peeping out from a crisp white French cuff. Under the hood, the W.W.W is equipped with manual-winding ETA 2801-2 or SELLITA SW210-1 movements. They both benefit from the experience of well known manufactures and reliable architecture which have been tested for decades. What's more, any watchmaker will be able to service the watch and make adjustments if needed in the future. If you want a second opinion, our friends over at Hodinkee have written a
deep-dive
on the watch, which we thoroughly recommend you read. As James states in his review: "It's not expensive or fancy, but the W.W.W. feels special and fun. If you like a classic mid-century take on a rugged watch that cleans up well enough for a proper dinner, the Serica W.W.W. preserves that British charm while adding a knowing dash of 
sprezzatura
." Couldn't have said it better ourselves.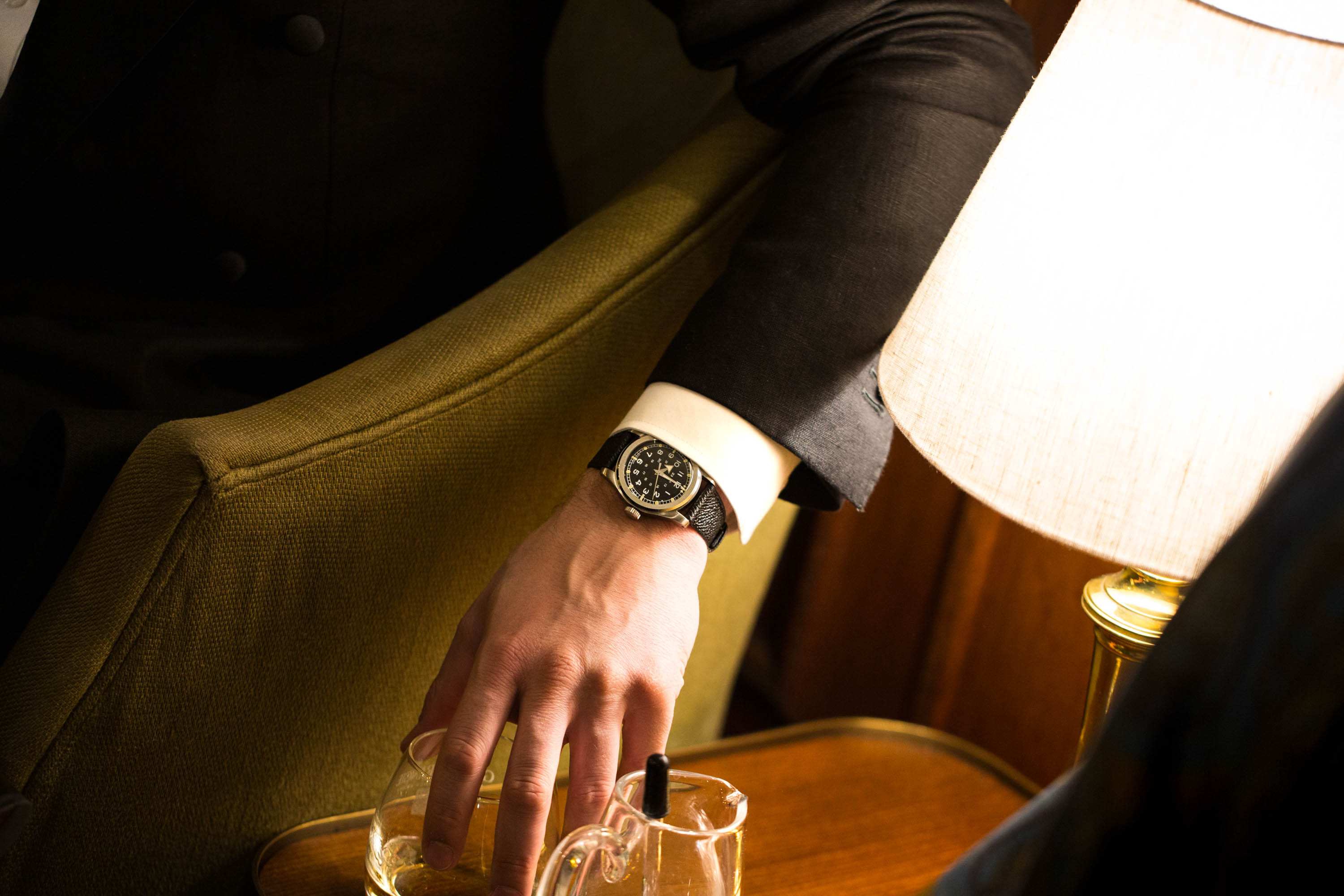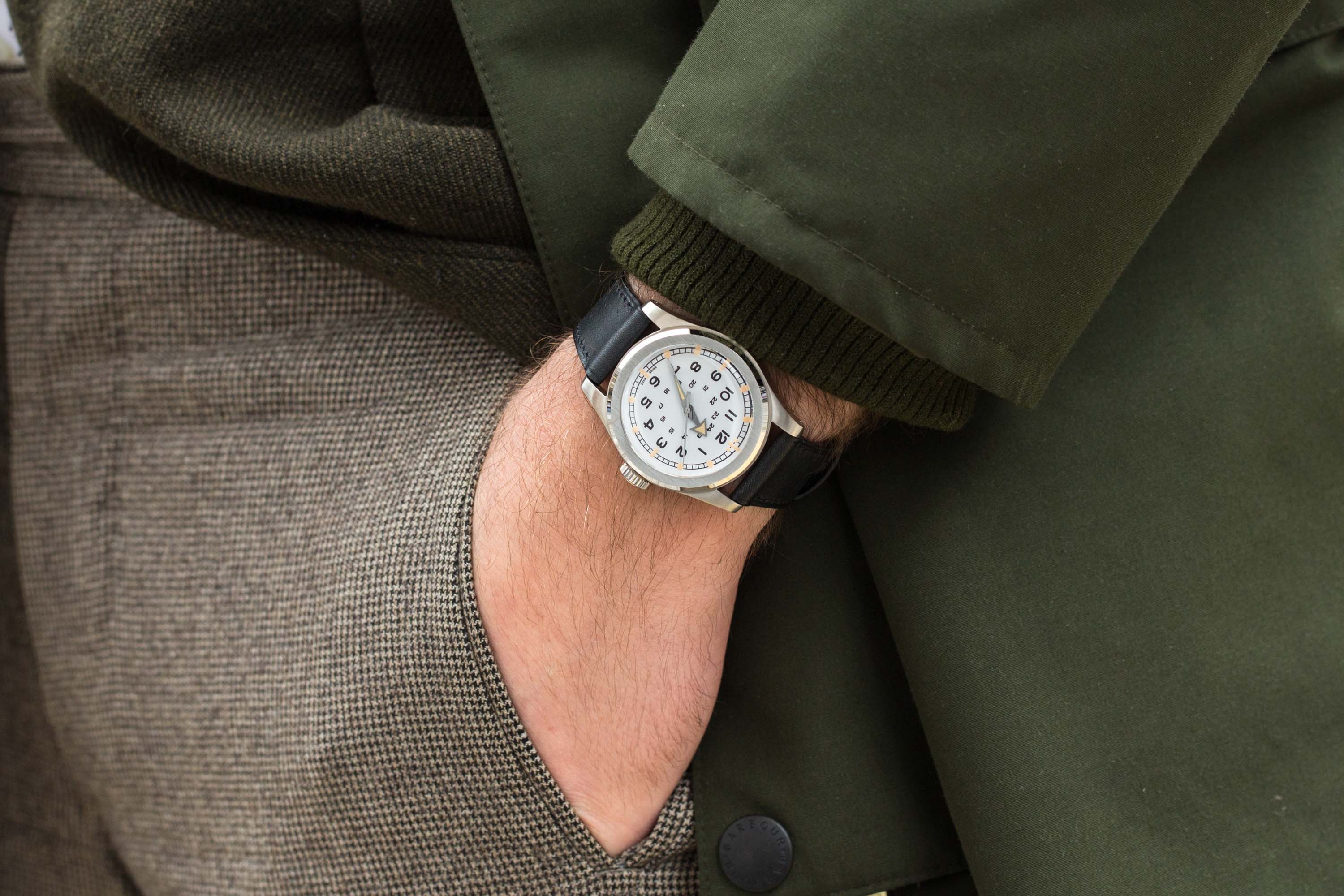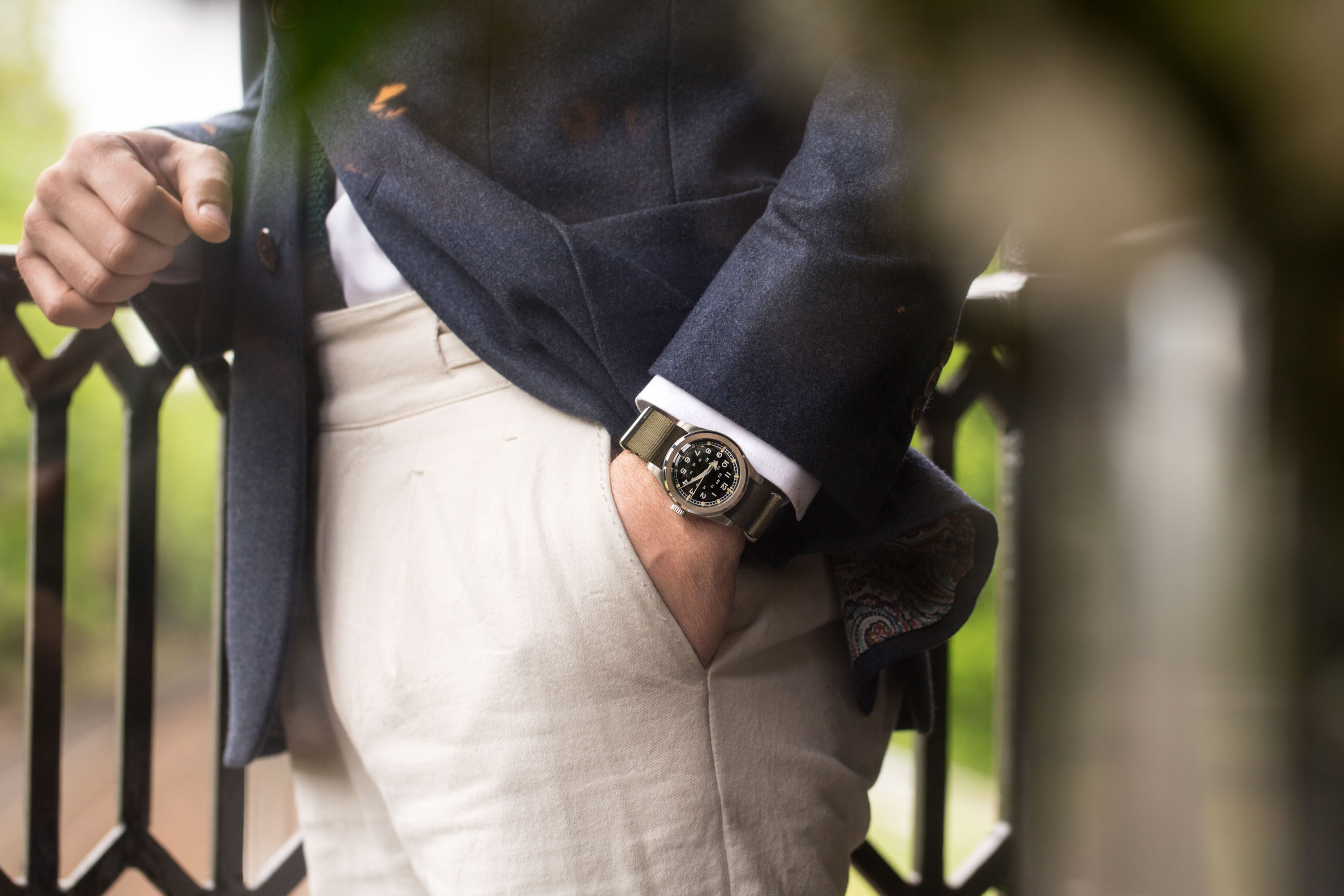 Here are the tech specs: Model: SERICA W.W.W. Edition: William Brown Functions: Hours, minutes, seconds and hacking mechanism Material: Stainless Steel 316L Size: 37.7mm (without the crown), 46.5mm lug to lug Lug Width: 20mm Case thickness: 10.85mm (domed hardened mineral crystal included) Crown: Screw-in crown Case Back: Screw-in stainless steel case back Dial: Lacquered, Black, White or Ivory with painted numerals Markers: Superluminova Hands: Alpha or Broad Arrow (hours) and Dauphine (minutes) Caliber: ETA 2801-2 or Sellita SW210-1 manual-winding mechanical movement Power Reserve: Approximately 42hrs Water-resistance: 100m / 330ft Straps: Smooth calfskin US Military type leather strap (Made in France) & Nylon NATO G10 Country of manufacture: Switzerland