SHAM BAM, THANK YOU, MA'AM: HIDDEN LOVE IN HOLLYWOOD
How sham Hollywood marriages hid midcentury movie stars' salacious secrets.
In this hyper-connected age, with the omnipresence of smartphone cameras and gossip sites like TMZ, it'd be risky business indeed — perhaps even an impossible mission — for a movie star to attempt to veil their sexual predilections with a sham marriage. Today, no-one of consequence really cares how you swing anyway. It's all good. You do you, baby. (Unless 'doing you' involves active membership of the Westboro Church. Those guys are abhorrent.) But back in Hollywood's Golden Era, numerous stars felt the need — or were pressured by studios and management — to wear a 'beard', and we don't mean the face-fur kind. (Pre-Sixties, matinee idols were seldom seen in an unshaven state.) No, the beard we refer to here is of the marital sort: a husband or wife procured primarily to scotch rumours of an actor's homosexuality. Rake favourite Cary Grant met and moved in with dashingly handsome fellow thespian Randolph Scott in 1932, and the two would live together off an on for 11 years. Following a 1933 magazine article profiling the merry co-habitants, which used nudge-nudge-wink-wink language to hint that their relationship went beyond that of mere housemates, Grant married the actress Virginia Cherrill, who left him after seven months (citing abuse, Grant's constant drunkenness and lack of sexual interest as cause), whereupon Cary resumed rooming with Randy. The domestic arrangement finally ended when Grant entered the second of his five marriages, to the world's wealthiest woman Barbara Hutton, in 1942. The two divorced just a few years later, but would always remain the "fondest of friends". The acerbic fashion critic Mr Blackwell, famed for his 'Worst Dressed' list, lived with Grant and Scott for a time, and wrote in his autobiography that they were "deeply, madly in love, their devotion complete… Behind closed doors they were warm, kind, loving and caring, and unembarrassed about showing it." Nevertheless, macho Western star Scott married twice, first to the heiress Marion Du Pont in 1936, and again, in 1944, to actress Patricia Stillman. Grant and Scott consistently denied the rumours of their partnership — Grant said he'd "nothing against gays, I'm just not one myself".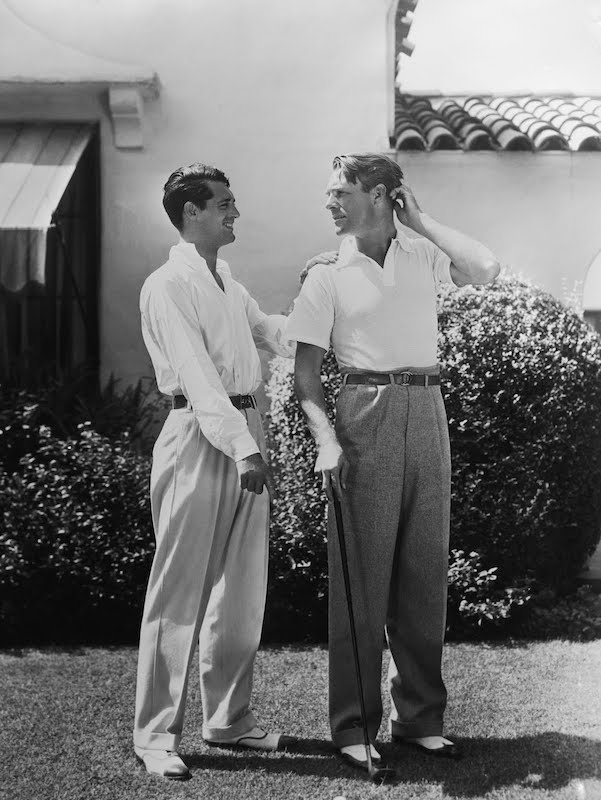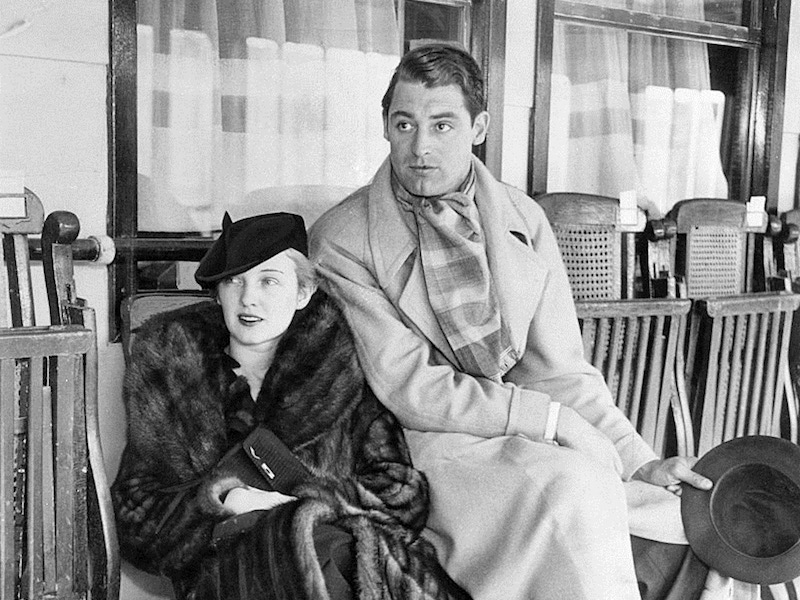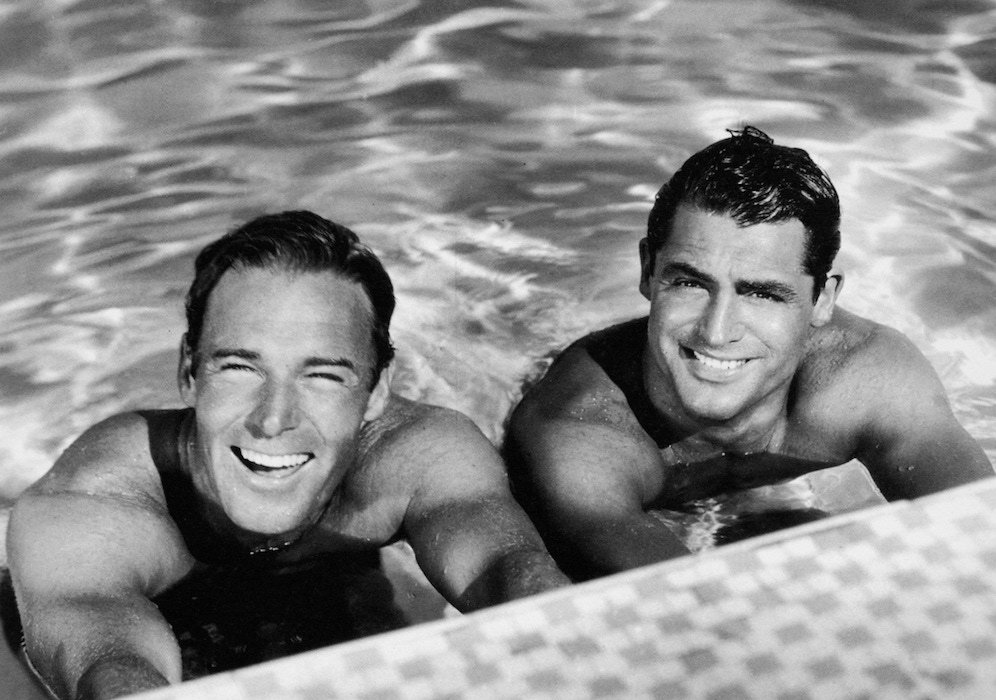 Rock Hudson was less taciturn about his personal life, his homosexuality something of an open secret in midcentury Hollywood. Nevertheless, in 1955 his agent Harry Willson did tattle on two of his other clients to gossip rag Confidential to keep a story revealing Hudson's preferences out of the magazine's pages. That same year, Life magazine ran a cover story on "Hollywood's Most Handsome Bachelor" Hudson, which contained the euphemistically loaded text "Fans are urging 29-year-old Hudson to get married — or explain why not." Soon thereafter, Willson married Rock off to his secretary, Phyllis Gates. "I was very much in love," she said. "I thought he would be a wonderful husband. He was charming, his career was red hot, he was gorgeous... How many women would have said no?" There are conflicting reports on whether or not Ms Gates was in fact aware Hudson was gay when they wed, but we're willing to wager she didn't have to take a great deal of dictation during the course of their two-year union. It wasn't just ladies covering for fellas back in the day, though. The opposite could be true, too. Iconic cinematic lover Rudolph Valentino's union with couturier, film costume and set designer Natacha Rambova — one of the great fashion icons of the 1920s — is believed to have veiled her relationship with leading actor, producer and prominent Hollywood lesbian Alla Nazimova. Nazimova also had an affair with Valentino's first wife, actress Jean Acker — the story goes that the marriage was never consummated, Acker fleeing the matrimonial bed the night of her wedding to Valentino, running to the arms of a girlfriend. (That ladykiller Rudy sure knew how to pick 'em.) Fortunately, all this sham marriage foolishness and sexuality subterfuge appears pretty much over and done with. It's cool. We get it. People are people. Love is love — it comes in many varied shapes, sizes, colours, genders and ever-evolving preferences. The only thing that need be kept in the closet is our array of handsomely tailored garments. And the only beard we've got, we get trimmed at Truefitt & Hill.