In the Bag: Shirting Essentials by Bagutta
At the current rate, we'll soon have unearthed a great Italian shirtmaker for everyday of the month. New on The Rake, Bagutta belongs to the group...
There are a lot of good shirtmakers out there. But just when we think we've seen it all, another exemplary artisan appears out of Italy, with a long history and an impressive variety of shirting staples. As with shoes, having another shirt never hurt anyone (the first step is admitting we have a problem), and Bagutta is creating examples we not only like, but are really impressing us here at The Rake. 
It's no wonder then, that we've decided to share the Lombardy-based brand on the site. With Bagutta's launch, we're looking at three shirting essentials that the brand is doing as well as anyone… but first, a little history. Headed by Antonio Gavazzeni, and his cousin Andrea, the family have been operating since 1945, following Italy's post-war industrial boom. Their success is in how they marry Made in Italy quality with elegance, simplicity, and an artful touch – one that has been behind the lens of photographers' David Bailey, Peter Lindbergh, and Aldo Fallai. What makes Bagutta particularly interesting, though, is their versatility. The shirting is unstuck in the past; you might even want to untuck these from time to time, or pair them with your favourite bomber jacket once the suit is put away. So, without further ado, here are the shirting essentials from Bagutta. 
The White Shirt  Ask menswear designers what they think the most essential garment is and they'll tell you it's a good white shirt. Dressed up or down, a crisp white cotton shirt is a faithful friend – a piece that flatters the wearer, and looks as good unbuttoned as with a smart silk tie. Admittedly, the white shirt might not appear to be the most exciting purchase you'll ever make, but it's certainly one of the most important. Simply put, the white shirt is the fulcrum about which all other pieces of clothing pivot. Much like a digital photo, the colours of which take their cue from the white balance, so too is the white shirt the conductor of your palette. Some people might perceive white to appear sterile and slightly official looking, but what do they know?! Bagutta's example is handcrafted in Italy, and made with either buttoned or French cuffs, depending on how often you wear it for formal settings. But the fact remains (formal-or-no); if you are thinking of treating yourself to a new white shirt this season, Bagutta's will carry you through work, Christmas parties, weekends, and beyond.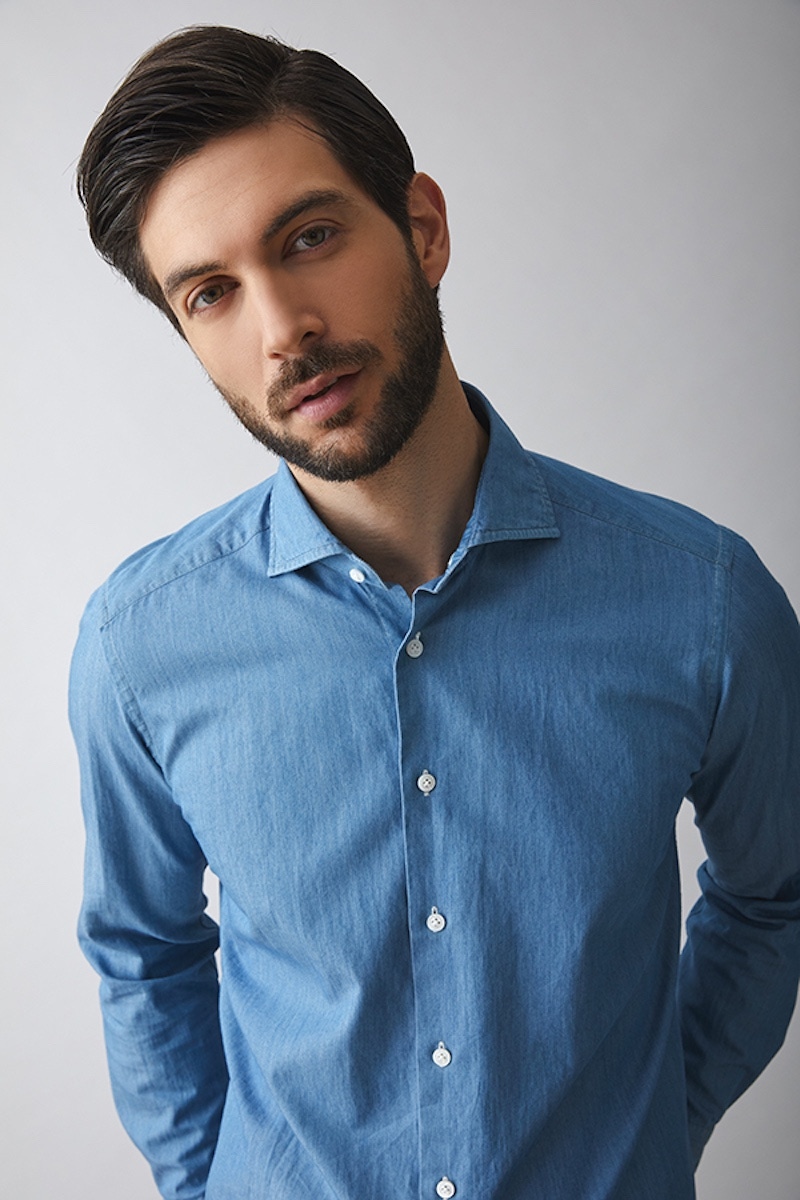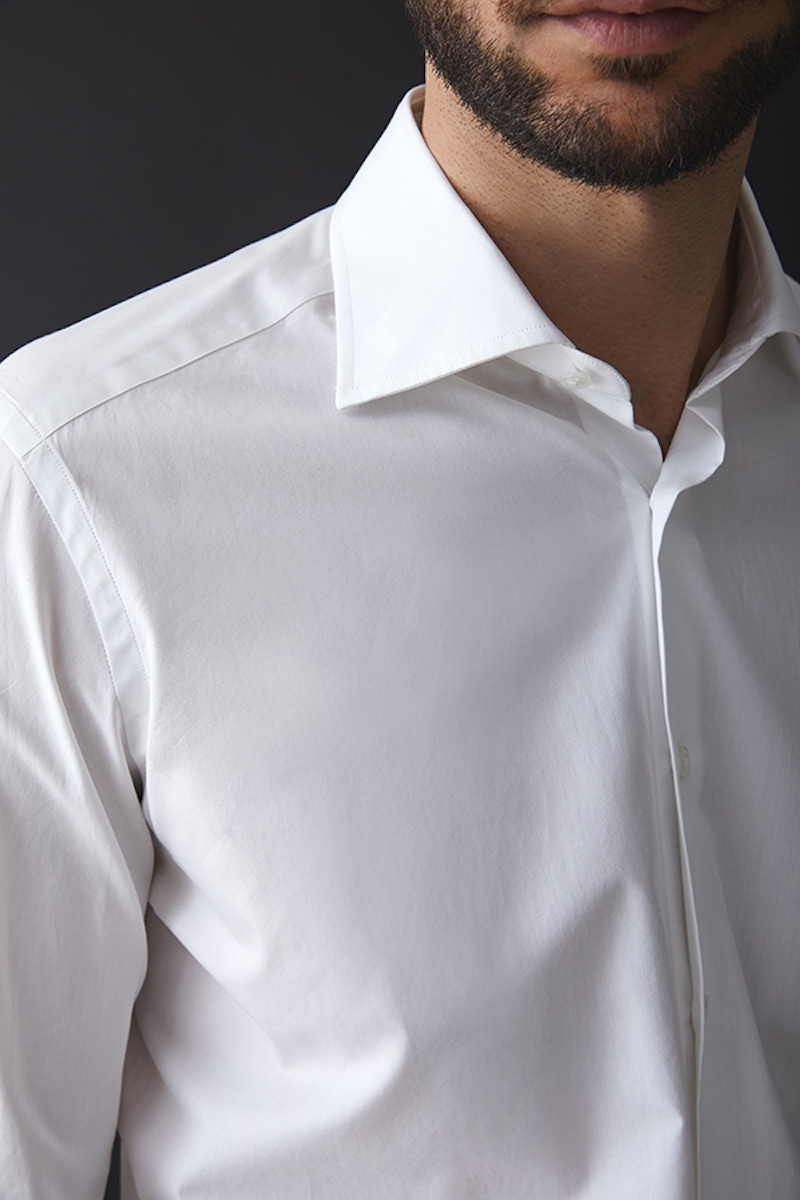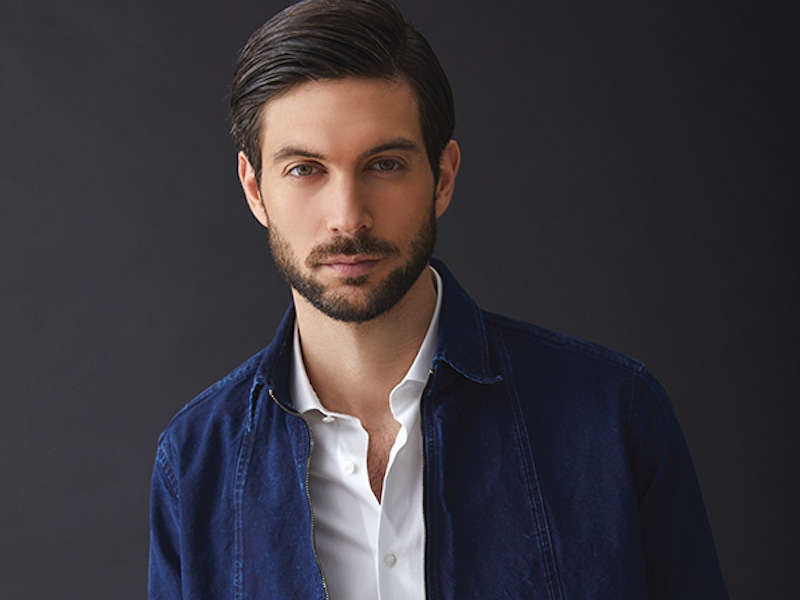 The Pastel Shirt
I know we just gushingly eulogised on the white shirt but...[dramatic pause], without breaking convention too drastically, one could opt for pastel blues and pinks should one decide to live a little. They are a particularly straightforward option to wear to work and are extremely versatile when complemented by tonal accessories, but also when contrasted with a paisley tie and a houndstooth jacket. White shirts might give you the bang for your buck, but pastels offer an assured confidence (just look at Gordon Gecko in
Wall Street
, ruling the world in his spivvy contrast collar pale blue shirt, and then sneakily undermining the world in his pale blues stripes in the sequel.)