Don't Diss Function: Utilitarian Styling
It's true, the phrase 'utilitarian menswear' is about as sexy as mothballs. But that doesn't mean you don't need it in your life… We took to Half Moon Bay Antigua, the exclusive new resort on the island of Antigua, and home to the Rosewood Half Moon Bay Hotel (set to open in 2022) to demonstrate the chic versatility of this under-appreciated menswear genre.  
Let
'
s start
by busting
some jargon. What is
'
utilitarian
'
menswear?
At
Rake Towers, we think of it as clothing that
'
s lightweight, practical and not unpleasant to wear in the last throes of summer
—
when it
'
s
stuffy and humid. There
'
s an art to dressing for this awkward transition between August and September. Let
'
s face it, in 30-degree heat it
'
s tempting to give up on looking put-together, even for style-heads. Thankfully,
'
utilitarian
'
designs are the solution
—
functional garments that nonetheless retain an element of design
and are
cut in cooling, breathable cloths.
Your best friend in any kind of warm weather is
,
of course
,
the lightweight linen shirt
, and
the breezier the better. What, though, elevates a summer shirt from a hum-drum spread-collared garment to something worthy of utilitarian status?
A s
imple answer
,
really
:
aside from
cloth, colour or pattern
,
it
'
s all in the collar. Structured spread collars are nightmarish things to wear in humid climes, so swap your formal or semi-formal shirts for designs with unlined collars,
C
uban collars, or indeed no collars at all
—
see Salvatore Piccolo
'
s striped linen grandad collar shirt
(
overleaf
)
. Myriad
leading
brands make shirts like this
:
from Doppiaa
'
s palm
-
printed camp collar shirt (seen here) to Magnus & Novus
'
superb
'
leisure shirts
'
,
cut with rolling one-piece collars designed to be worn open at the neck, to Giro Inglese
'
s relaxed Italian designs
,
and even Anderson & Sheppard
'
s casual linen shirts in fun block colours.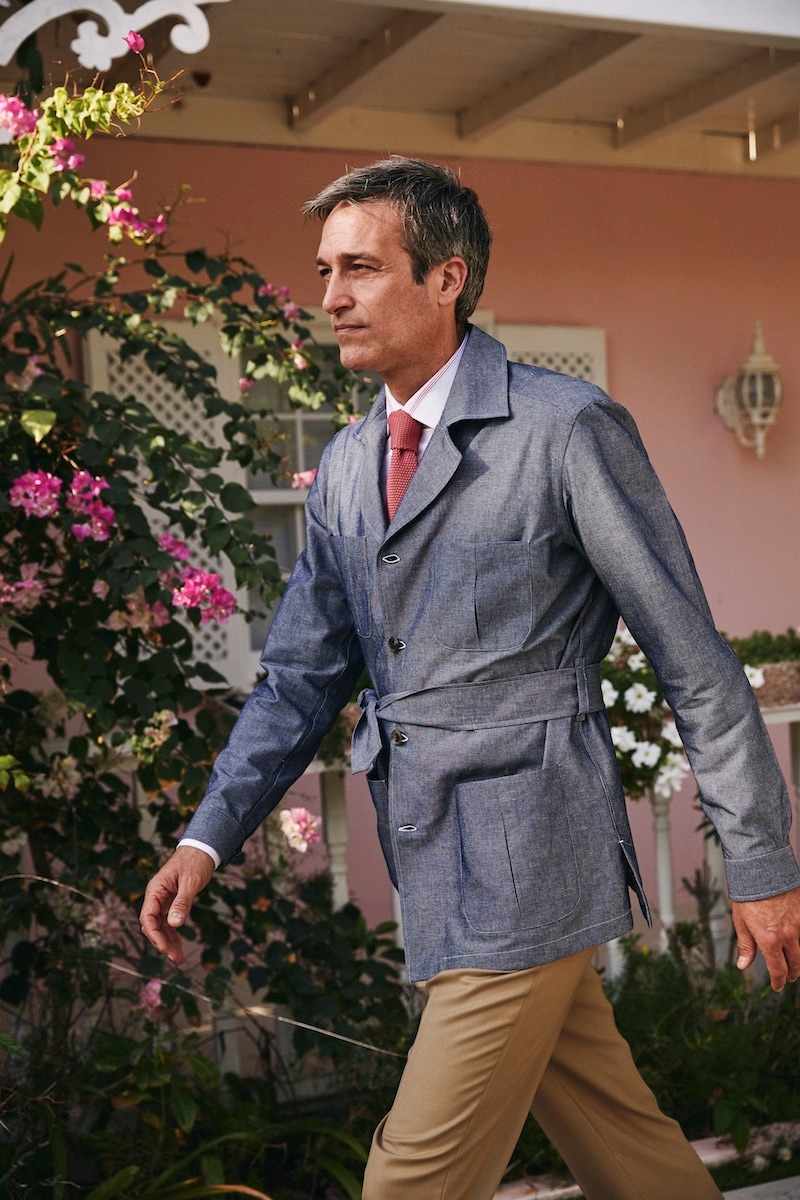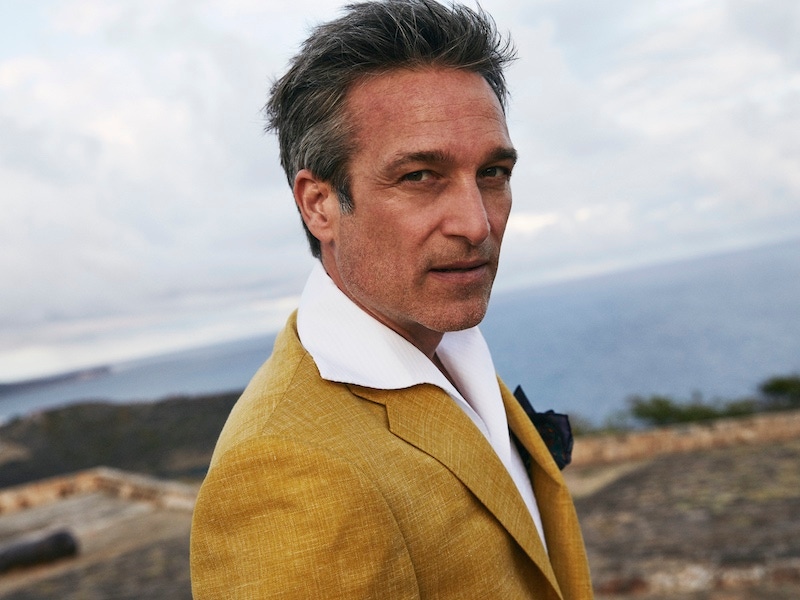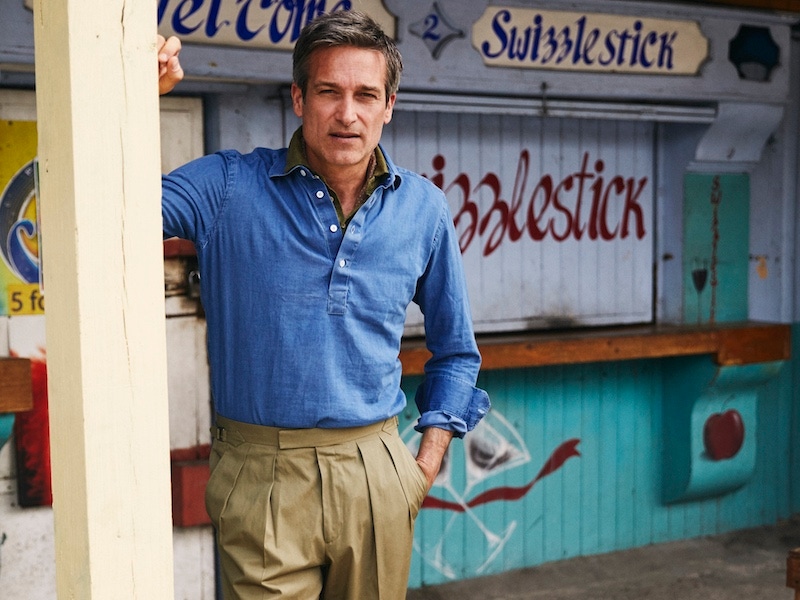 Speaking of which, as we start to consider outerwear, Anderson & Sheppard deserve pride of place in your utilitarian wardrobe. The house
'
s cotton drill travel jackets are superb
,
proof that a traditional British brand can still think for today. Cut to resemble a field jacket, each piece features no
fewer
than 17 different pockets
:
from newspaper or ticket pockets to concealed zip-up pockets within pockets, within pockets. The result is precisely what the name suggests,
a handsome yet functional jacket that
'
s well suited to hopping on or off trains and plains, but with more than enough style to wear around town
,
too. I like to wear mine over a button-down shirt and textured silk and linen tie, for a touch of
'
gentleman explorer
'
chic.
Not dissimilar to A&S
'
s travel jacket
—
in concept
,
at least
—
is the safari jacket. The name
hints at
its origins
:
it was a 20th century design worn by European soldiers serving in hot climates. The traditional epaulettes give away its military roots. Nevertheless, by the time of its first written recorded mention
,
in 1935, the safari jacket had been adopted by the British aristocracy as a recreational
piece
to wear galavanting around the
s
avanna. Luckily, if
s
ub-Saharan galavanting is you
r
thing today, you
'
re spoilt for choice. The
R
ake.com is awash with safari-inspired jackets, and even pieces like Rubinacci
'
s now infamous
'
Manny
'
Gurkha trousers have safari-esque origins.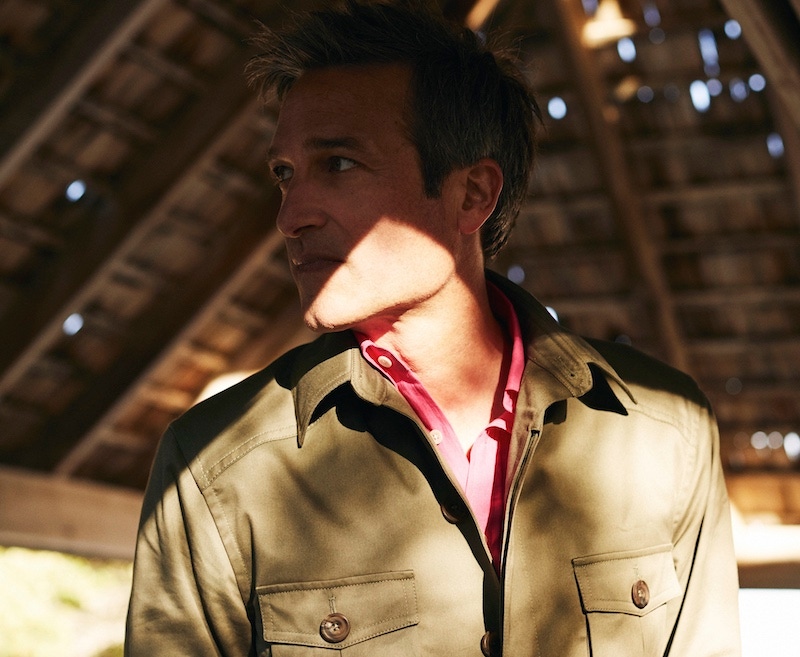 Pink linen shirt and dark green, cotton drill travel jacket, both Anderson & Sheppard.
You might try De Petrillo
'
s linen and cotton chambray safari jacket, which is finished with the brand
'
s signature pleated patch pockets, rakish open revers and waist tie. While distinctly functional, a garment like this plays a clever trick
:
combining the look of mid-blue denim (thanks to the fabric
'
s white and steely blue twill weave) with the lightness and breathability of a linen and cotton blend. Back in the British camp, another safari shirt stalwart is Budd Shirtmakers, whose safari shirts are (in my humble opinion) the best in the business. The Safari is a longstanding Budd speciality, and whether you choose to have yours made bespoke
—
something I can personally recommend
—
or you snap up one of this season
'
s ready-to-wear versions
at
therake.com
, you
'
ll find them immensely satisfying to wear.
Read the full article in Issue 65 of The Rake – on newsstands now or available
here
.