Six Things To See And Do At London Craft Week
The Rake presents a carefully considered edit of the most interesting, intriguing and indulgent events on at this year's London Craft Week.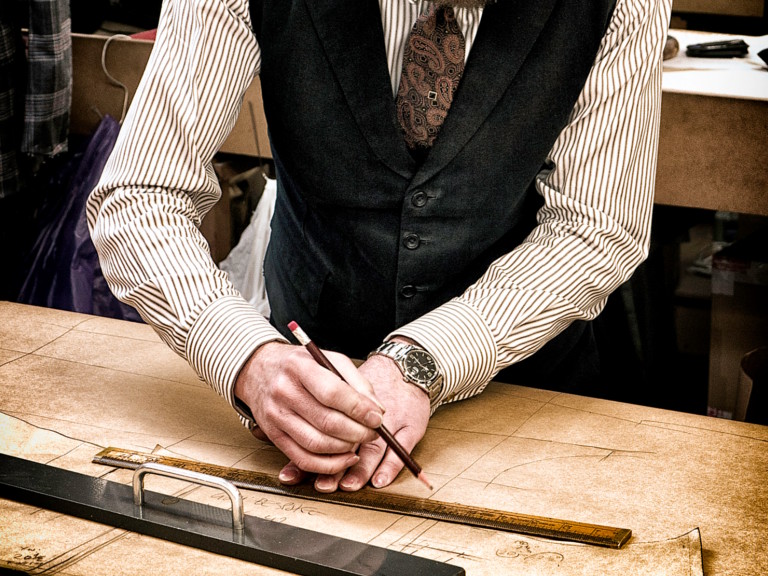 Gieves & Hawkes: Bespoke Tailoring Masterclass
3 May 18:30 — 20:30
5 May 18:30 — 20:30
Davide Taub, Gieves & Hawkes' exceptionally talented head cutter, will be hosting a masterclass in bespoke tailoring, taking attendees through the entire cutting and tailoring process and offering a unique opportunity to discover pieces from the house's esteemed past. Places are strictly limited.
Find out more.
---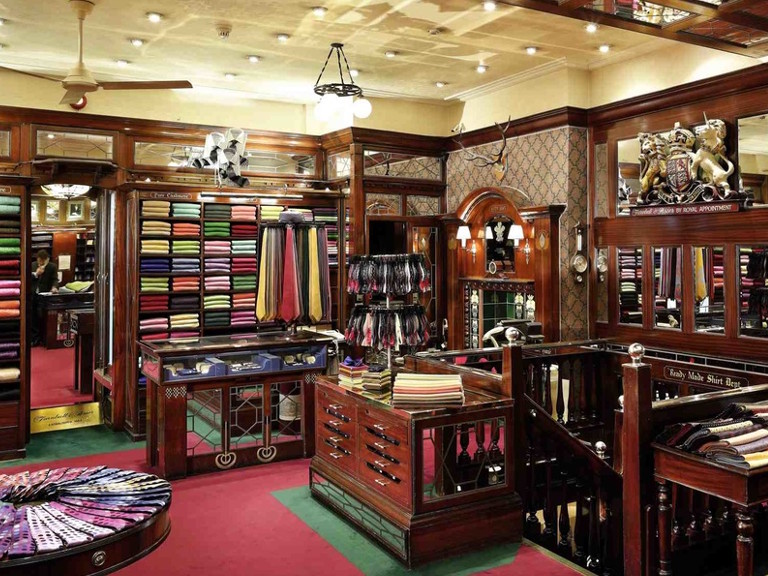 The Bespoke Shirt at Turnbull & Asser
3 May 18:30 — 21:30
Turnbull & Asser is synonymous with British shirtmaking, and rightly so - its impeccable craftsmanship is known the world-over as one of the trade's gold standards. For London Craft Week, the brand's bespoke team - including the holder of T&A's Royal Warrant, Steven Quin, will be offering a chance to tour its Bury Street premises and see live craft demonstrations over champagne and canapes. The event is paid and ticketed, though your ticket price can be put towards a bespoke shirt of your own (which
The Rake
highly recommends).
Find out more.
---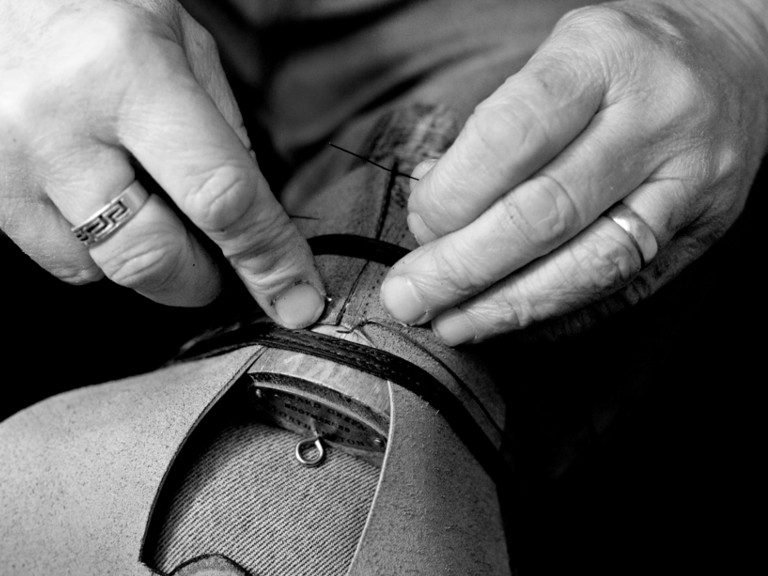 Shoemaking with Edward Green
4 May 11:00 — 17:00
Edward Green needs little introduction. One of England's most reputable shoemakers, its elegant shapes and uncompromising construction have earned the brand legions of fans for both its bespoke work and robust ready-to-wear offering. For London Craft Week, Edward Green will be conducting presentations open to the public on the handcraft that goes into every pair of shoes at its Jermyn Street flagship store. 
Find out more.
---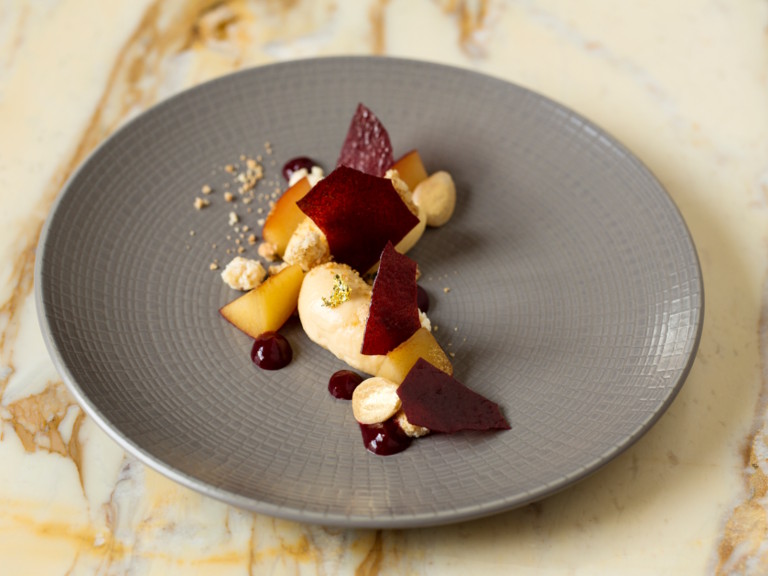 Making Pastry with Hotel Café Royal's Executive Pastry Chef
4 May 11:00 — 12:00
Hotel Cafe Royal's pastry chef Sarah Barber has over eighteen years experience hand-crafting unspeakably elegant works of art that are as pleasing to look at as they are to completely devour and this workshop gives you the chance to assemble your own. Full disclosure - I had an opportunity to sample this pastry-making course ahead of time, and as someone who can't say no to anything involving salted caramel, I can confirm that I was not disappointed. Places limited.
Find out more.
---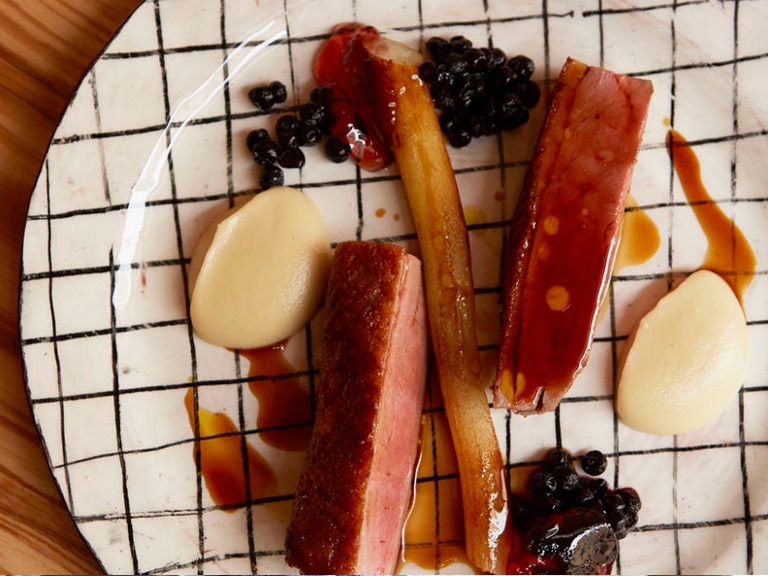 Nordic Ceramic Dinner at Aquavit
4 May 19:00
An elegant dovetailing of craft and indulgence; Aquavit's Nordic ceramic dinner promises to be a treat for both the mind and the palette. Aquavit, located in the rejuvenated St. James Market, offers a creative take on Nordic cuisine - a culinary area rarely mined for inspiration in London, and one that, in the hands of Aquavit's Michelin-starred chefs, proves to be light, inspired, rich in flavour and thoroughly contemporary. The dinner will be accompanied by talks by a trio of noted Nordic ceramicists courtesy of Flow Gallery, with the limited edition pieces available to purchase. Bookings, naturally, are essential.
Find out more.
---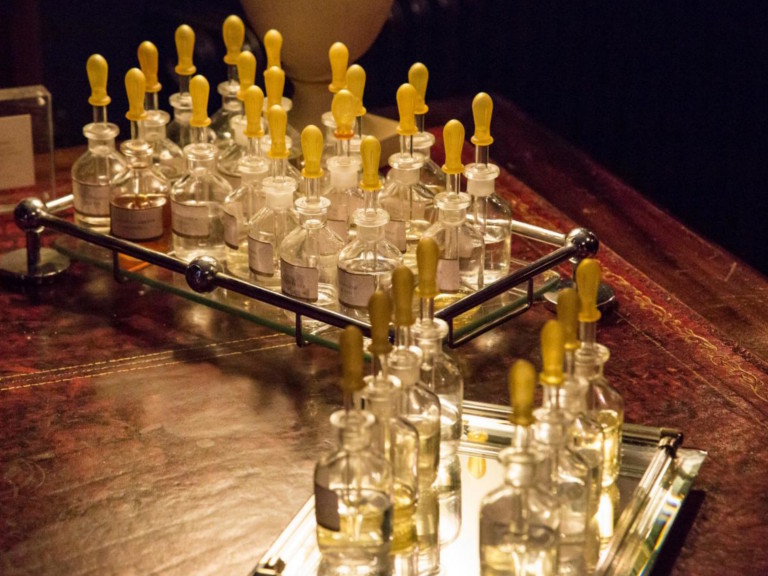 Fragrance Creation with Floris
5 May 18:30 — 20:30
Jermyn Street perfumer Floris - which has just reopened its flagship store - is one of the oldest and most highly respected names in the business; family owned and operated out of the same premises since 1730. For London Craft Week, Floris' Edward Bodenham and Nicola Pozzani will be hosting a fragrance creation night, allowing guests to see the creation of the new By Request line and then take the creations home with them.
Find out more.
---