Committed to Craft: The Balvenie Whisky and Michel Roux Jr Join Forces
Technology is to thank for much of the progress we've made in the modern age, but as a fruitful collaboration between The Balvenie Whisky and Michel Roux Jr reveals, no machine is a match for the hands-on nature of true craftsmanship.
In today's increasingly fast-paced and frenzied society, there is a certain level of comfort in slowing things down and going back to basics. It's all too easy to get distracted by the allure of ease and speed, the seduction of same-day delivery and drive-thru takeaways, the thrill of efficiency - but a true human touch involving the investment of time and attention to quality can never quite be matched.
Take it from Michel Roux Jr, the two-star Michelin chef at London's Le Gavroche, whose long-held passion for cooking and love of food has informed his commitment to craftsmanship: "I have always believed that you need a solid foundation to be able to hone your craft and that true craftsmanship can never be overtaken by machines," he tells me. "Yes, having machinery and the latest technology does have its benefits and it certainly makes aspects of cooking easier and quicker, enabling kitchens to be much more efficient. Some may call me old school, but I believe that every chef should have basic skills in the kitchen, regardless of whether you think you'll need them or not."
Having spent the majority of his life working in some of the world's best restaurants and being surrounded by top chefs, ultimately it is Michel's 'old school' approach that continues to influence his cooking. His ethos is straightforward: "Be passionate, keep it simple, and never stop learning." This attitude extends to every aspect of his career, and helps to determine who he chooses to work with. His long-held relationship with renowned whisky brand The Balvenie was forged from his ongoing pursuit of excellence and skill, and over the past few years, he has been collaborating with the distillery to create a six-part YouTube mini-series called The Craftsmen's Dinner. The series explores the various elements of craft involved in The Balvenie and introduces the craftspeople responsible for specific processes at each stage. It provides valuable insight into the art of whisky making and the skills and techniques required for such a task, demonstrating the pure passion of the craftspeople and their tireless dedication to their crafts.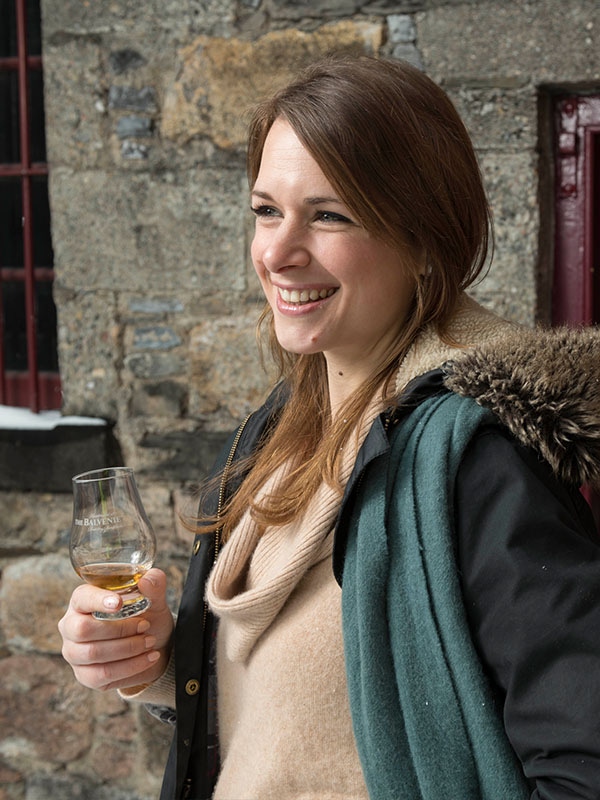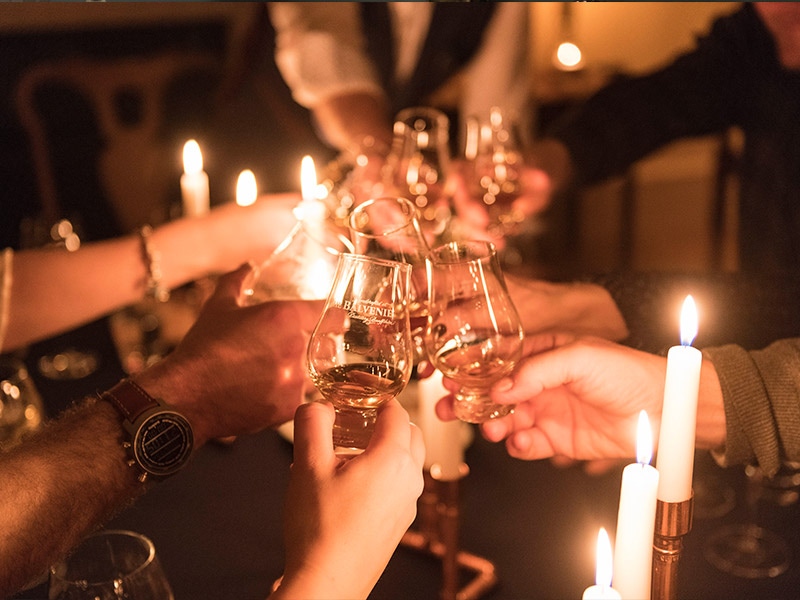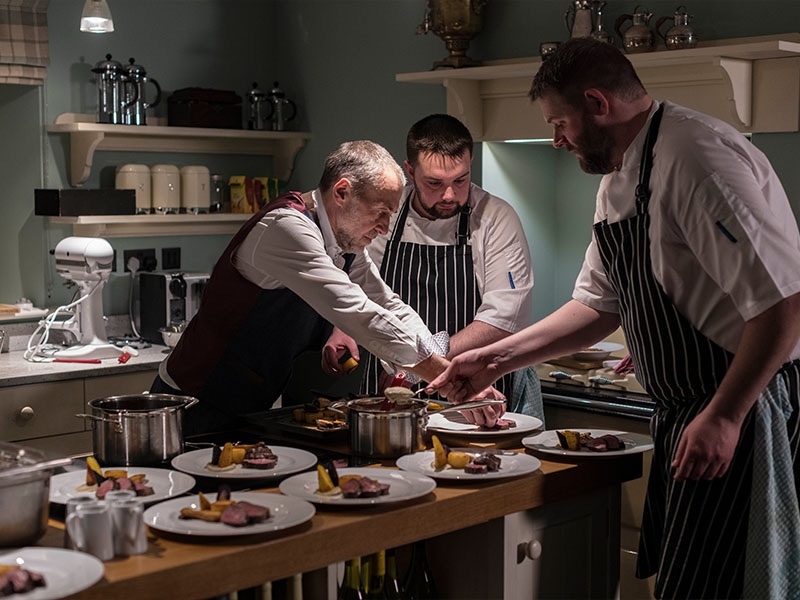 The series concluded earlier this year with a sumptuous three-course
dinner hosted at The Balvenie House in Dufftown, Scotland and curated by Michel. It featured a menu inspired by The Balvenie people, with fermented barley miso, roasted venison smoked with woodchips from the casks in the cooperage and passion fruit soufflé with white chocolate ice cream, served in handcrafted copper pots - a manifestation of true artisanship and expertise.  "
Working together on the series we've witnessed a wide range of craftsmanship across all industries, but this year I had the pleasure to take a very close look at the level of craftsmanship that goes into The Balvenie," says Michel. "From meeting John the Maltman, who takes care of the barley by turning it by hand, to George the coppersmith who maintains the copper stills where the essential process of distillation happens, their dedication to whisky making mirrors my dedication in the kitchen." 
The Balvenie's UK brand ambassador Alwynne Gwilt, a leading figure in the drinks industry and a respected whisky connoisseur, acknowledges the importance of maintaining a human touch in today's modern machine-led age. "We live in a fast-paced, cluttered world," she says. "True craftsmanship is about having that hands-on skill, and slowing things down a notch, taking time to make something beautiful. If we lose these skills then they won't be easily regained in a world that is changing at pace."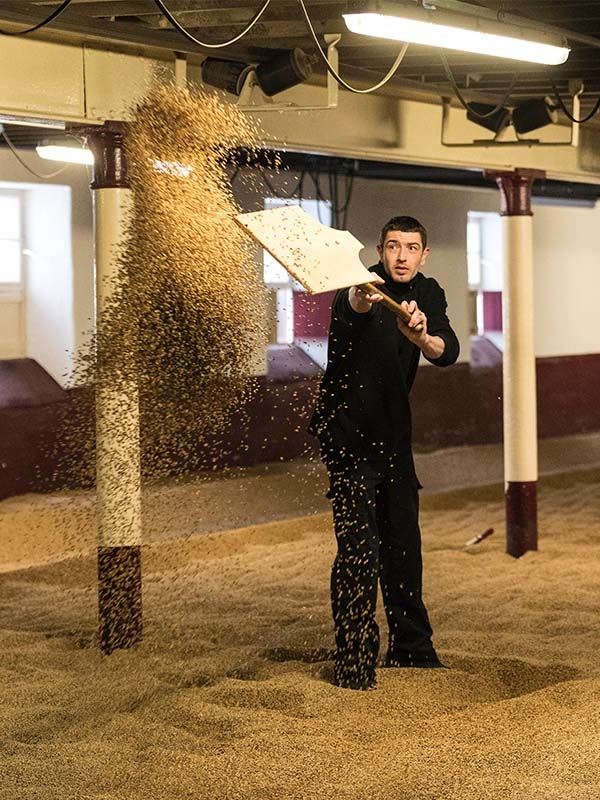 The Balvenie prides itself on staying true to its 'five rare crafts' - its home-grown barley, malting floor, copper stills, cooperage and its revered Malt Master - who happens to be the longest serving in the Scotch whisky industry - David Stewart MBE. "Craftsmanship is a huge element in making The Balvenie what it is," says Alwynne. "We are extremely proud of the things we do on-site at the distillery – such as our floor maltings and our cooperage – which are run by craftspeople who need years of training to ensure they do their hands-on job correctly. It's about maintaining that connection between the production and the product, and doing so in an authentic way."
Of course, maintaining true craftsmanship is not without its challenges, particularly in our increasingly profit-prioritising era. "Cost is a big thing," says Alwynne. "The reason most distilleries do not employ coopers on-site or have a malting floor is because it is a costly part of the business. For us, this equates to a quality product at the end that is tended carefully by amazing teams of people on a day to day basis. But this is largely achieved by the fact that we are family owned. If we were a PLC, these things would likely need to go." For both The Balvenie Distillery and Michel, staying relevant and maintaining a competitive edge involves striking a balance between innovation and tradition. "There's a certain level of expectation when guests come to our restaurant," says Michel of Le Gavroche. "For a lot of our guests, there's an element of nostalgia, which I love, but I also need to make sure the restaurant appeals to contemporary palates." One can appreciate the truest qualities of craftsmanship whilst simultaneously embracing positive advancement, and this approach, says Michel, constitutes the future of craftsmanship. "I think the key is evolving whilst staying true to your roots, and paying homage to where you came from." We'll raise a glass to that.